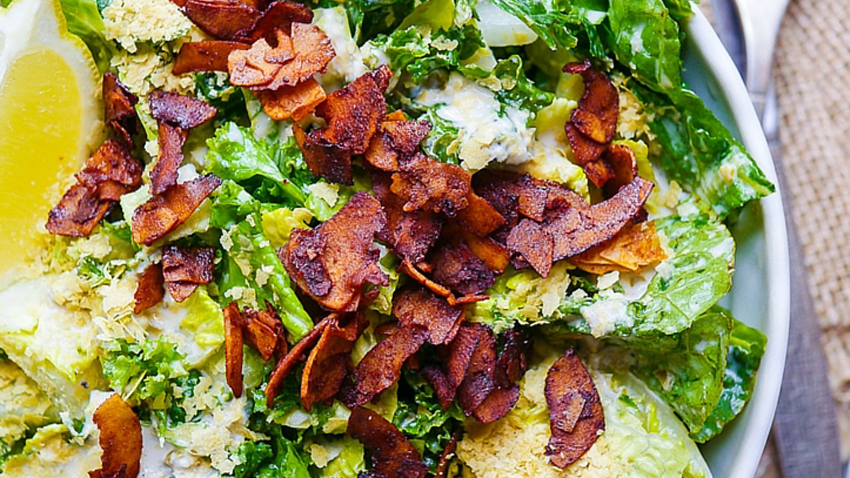 Lunchtime can be the key to your weight loss success or it can sabotage your diet easier than anything else. If you follow a healthy breakfast, with a delicious, healthy lunch, you have set yourself up to have a balanced evening meal that leads you into the next day.
A filling lunch stops you from snacking in the afternoon and bridges the gap between morning and evening perfectly. As most of us have a limited time for lunch, it's important to have meals to bring with you, that can be heated up and enjoyed quickly.
We have collected 31 incredible, healthy weight loss lunch recipes, many that can be prepped and made ahead of time that will set you up for success in your diet and fitness goals! As always, try your favourites and be sure to pin them to save for future use and to share with your friends! Enjoy.

31 Weight Loss Lunch Recipes That Will Help Slim Down Your Stomach!
Spinach, Coconut & Zucchini Soup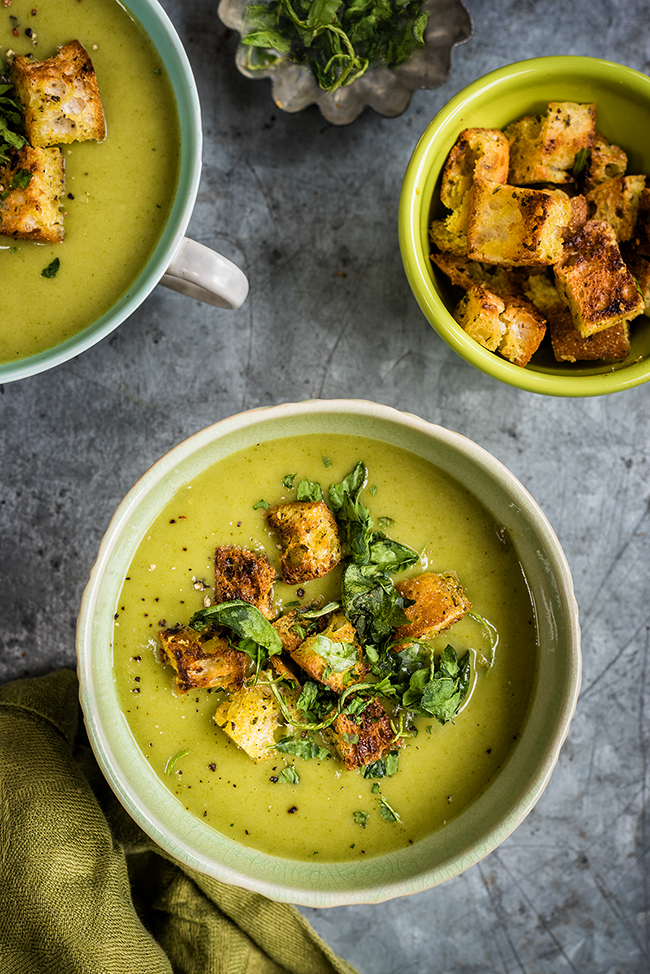 "A vibrant soup full of goodness: spinach, zucchini, leeks, potato and coconut milk. Serve with garlic croutons for a quick meal." Recipe: supergoldenbakes.com
Vegan Kale Caeser Salad With Coconut Bacon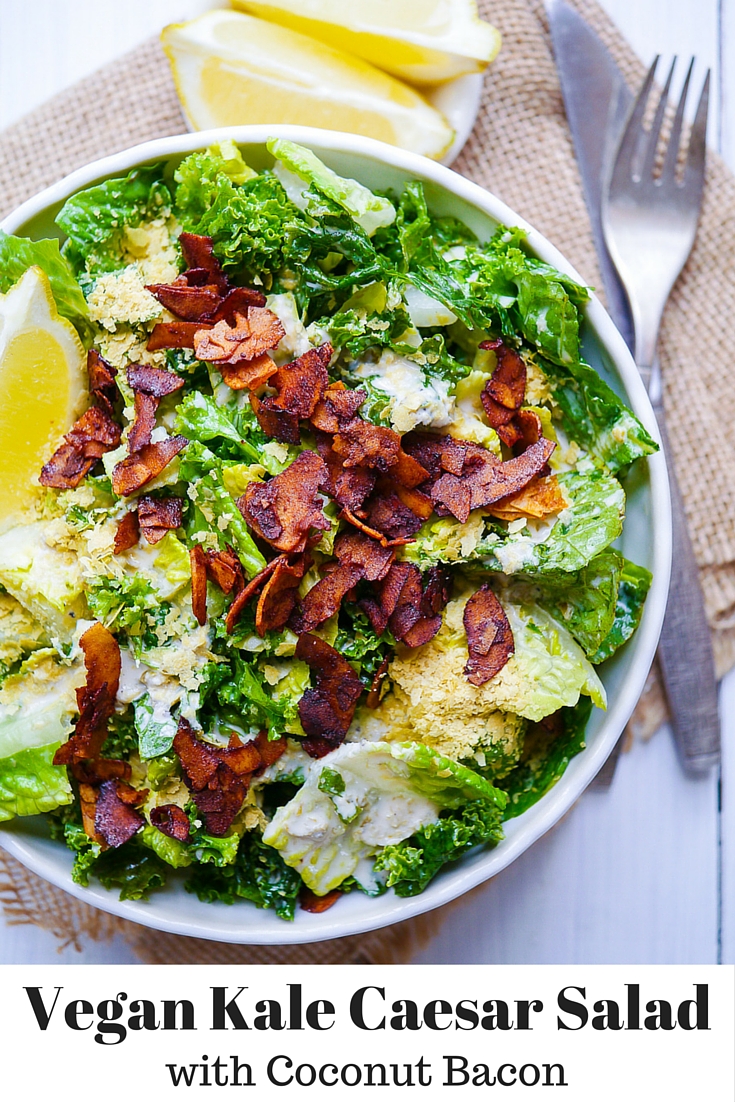 "My recommendation is to pair this salad with your favourite protein and then a side of crispy baked potato or sweet potato for a little nourishing carbohydrate, and create a balanced meal." Recipe: nourisheveryday.com
Gluten Free Creamy Tomato Penne Pasta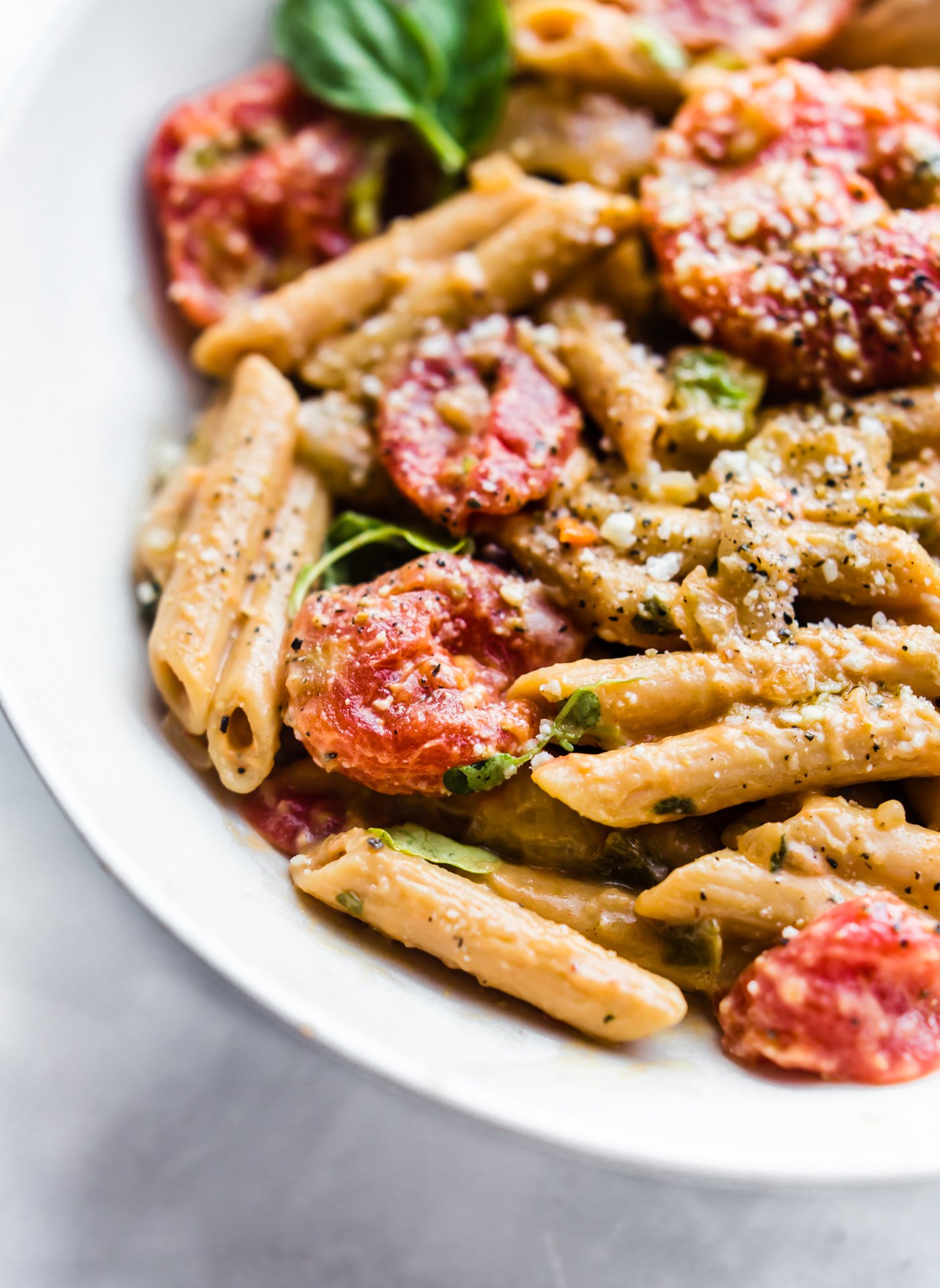 "A Creamy Tomato Gluten Free Penne Pasta dish that's ready in 25 minutes, delicious, and dairy free. This gluten free penne pasta recipe is perfect for those who are new to gluten free or are looking for a lighter pasta dish alternative! It's protein packed vegetarian pasta with a healthy amount of plant based Iron." Recipe: cottercrunch.com
Vegan & Gluten Free Spicy Root & Lentil Soup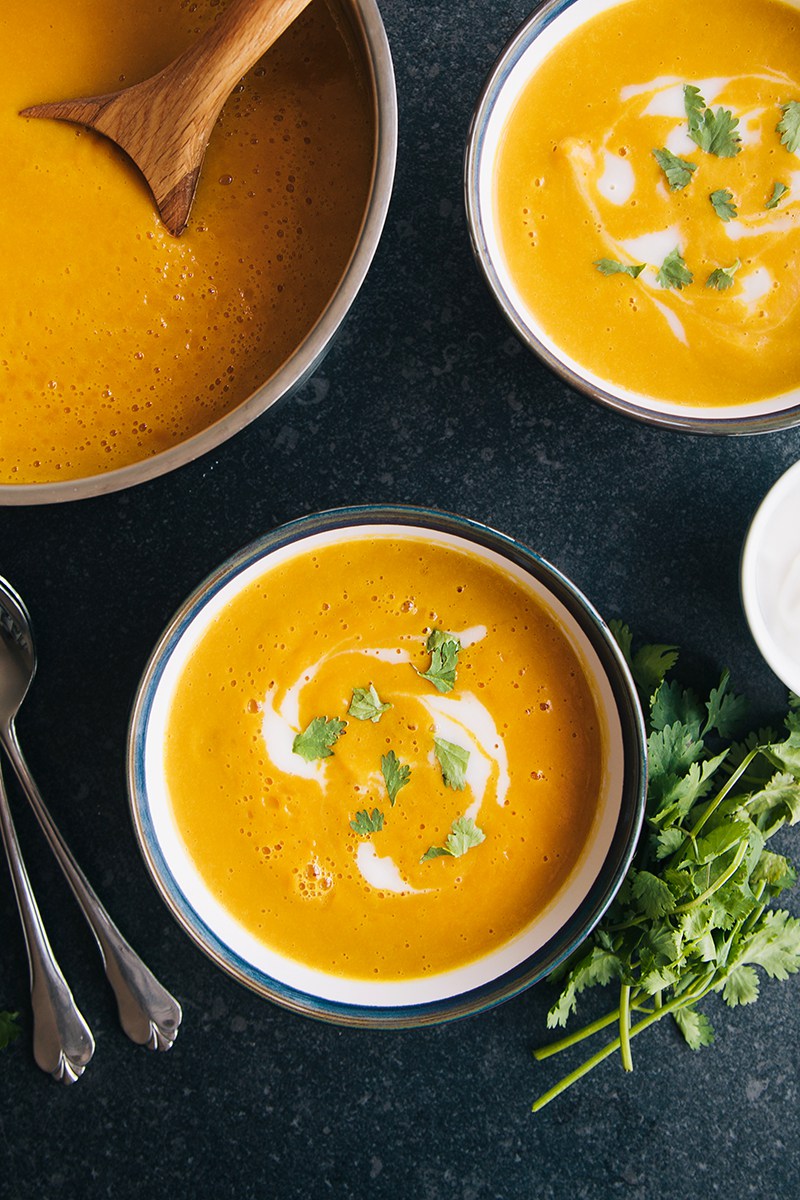 "The root vegetables and lentils give such a luscious, thick and smooth texture. No lumpy or runny soups here! And the spices and coriander give a strong, warming flavour. Just what you want in a soup." Recipe: wallflowerkitchen.com
Slow Cooker Detox Moroccan Sweet Potato Lentil Soup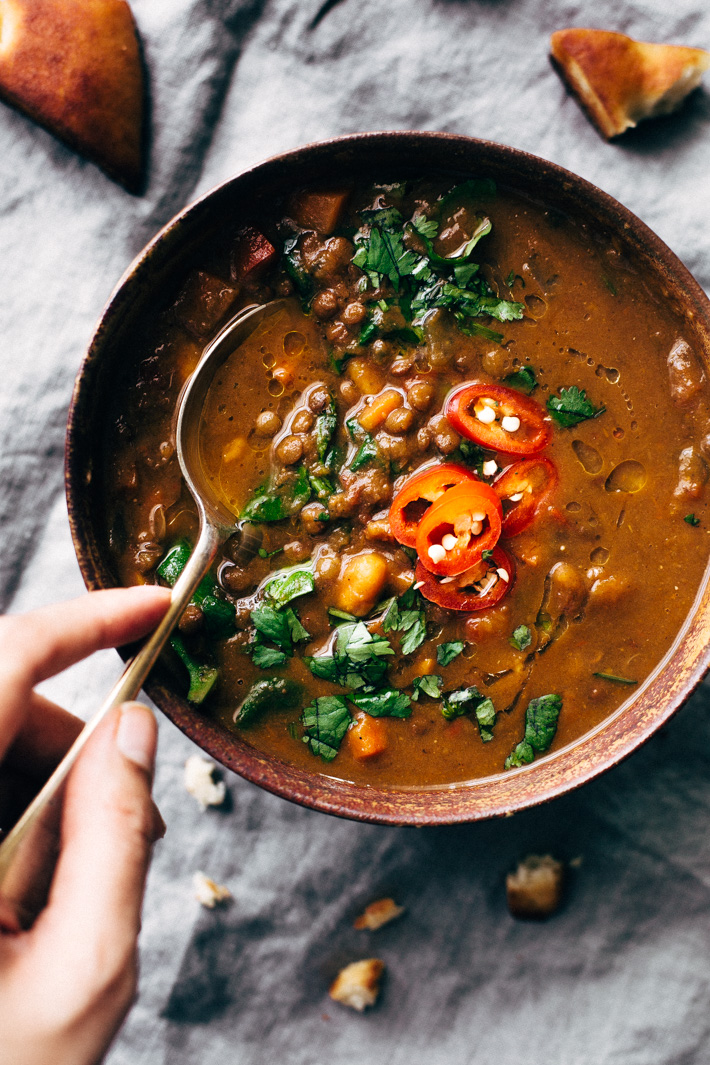 "A soul-warming Moroccan sweet potato lentil soup recipe. This soup is made in the slow cooker and requires hardly any work at all. Plus, it makes the whole house smell warm and cozy!" Recipe: littlespicejar.com
Gluten Free Homemade Pizza Bowls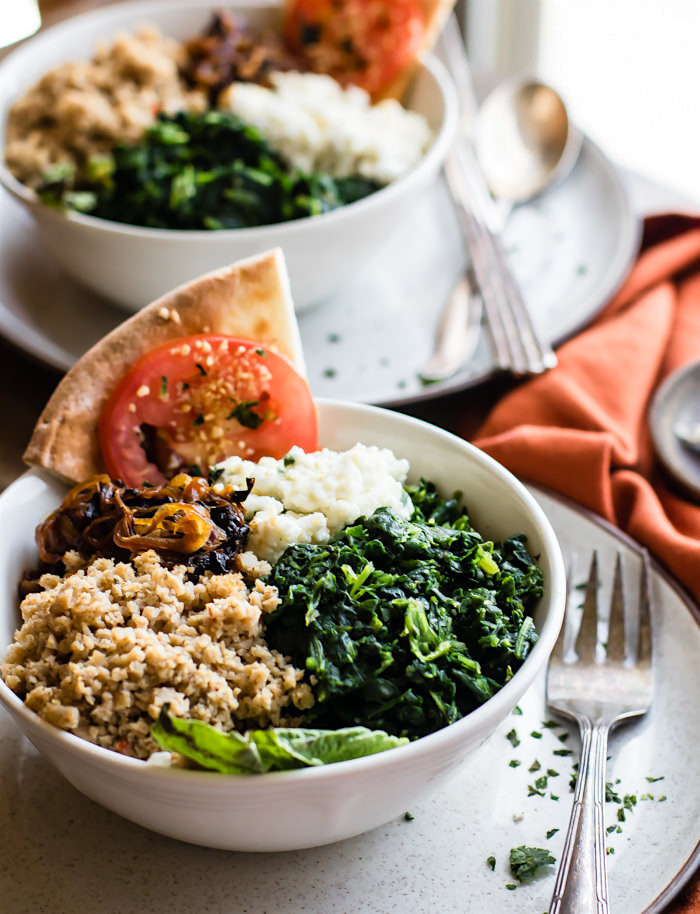 "Gluten Free Homemade Pizza Bowls! These Easy homemade Pizza Bowls are a super fun way to share and customize pizza. Just fill it with all your favorite gourmet pizza toppings! Caramelized onion, goat cheese, spinach, and more! Then scoop with gluten free pizza crust. Simple, healthy, and delicious!!" Recipe: cottercrunch.com
Indian Spiced Paleo Baked Salmon Fillet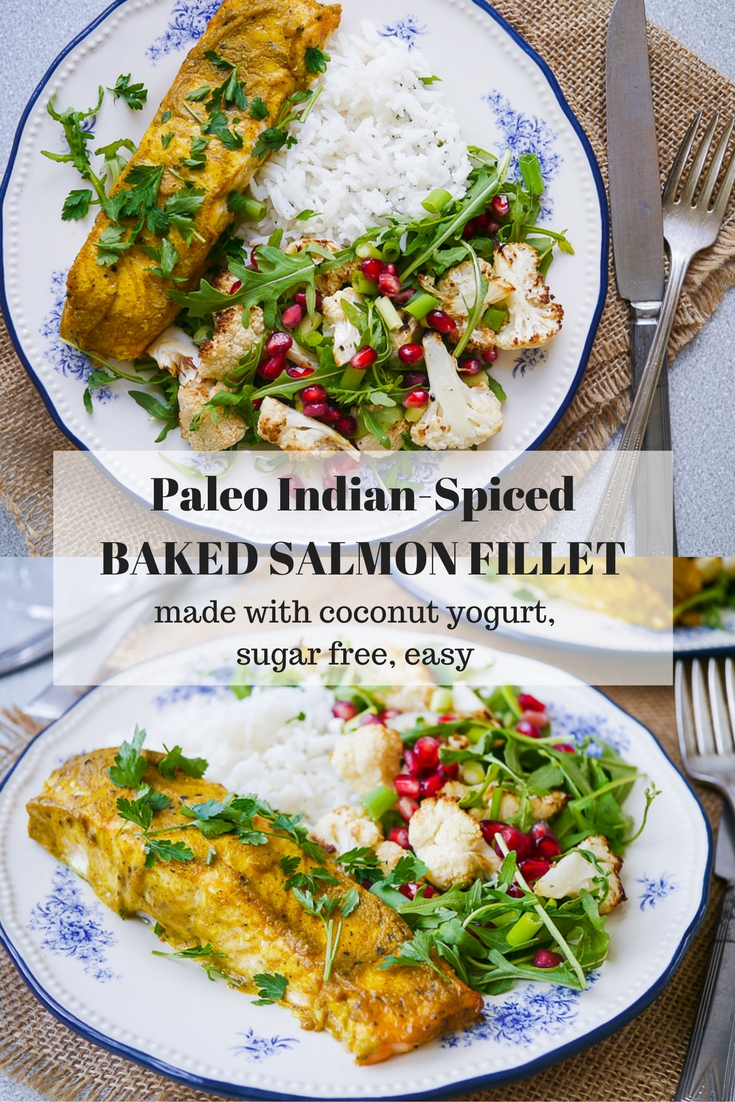 "Popping a salmon fillet in the oven for dinner is one of my favourite easy meals to prep. It cooks so quickly and is no mess, no fuss, and while it's baking away you can throw together a quick salad, make some rice or steam some vegetables for the sides." Recipe: nourisheveryday.com
Easy 30 Minute Kale, White Bean & Chicken Soup

"The soup is packed with flavor, texture, and even for those who think that soup can't make a meal, this one will change your mind." Recipe: averiecooks.com
30 Minute Spicy Turkey Chili

"Instead of simmering away for hours in a slow cooker or on the stove, this chili is ready in 30 minutes. Perfect for busy weeknight dinners." Recipe: averiecooks.com
Easy 30 Minute Homemade Chicken Tortilla Soup

"When I see chicken tortilla soup on a restaurant menu, I get excited. There's something about the slightly spicy broth with tender chicken, the corn and black beans, juicy tomatoes, creamy avocado, and those addictively good tortilla strips on top that I can't resist." Recipe: averiecooks.com
Made From Scratch Healthy Quiche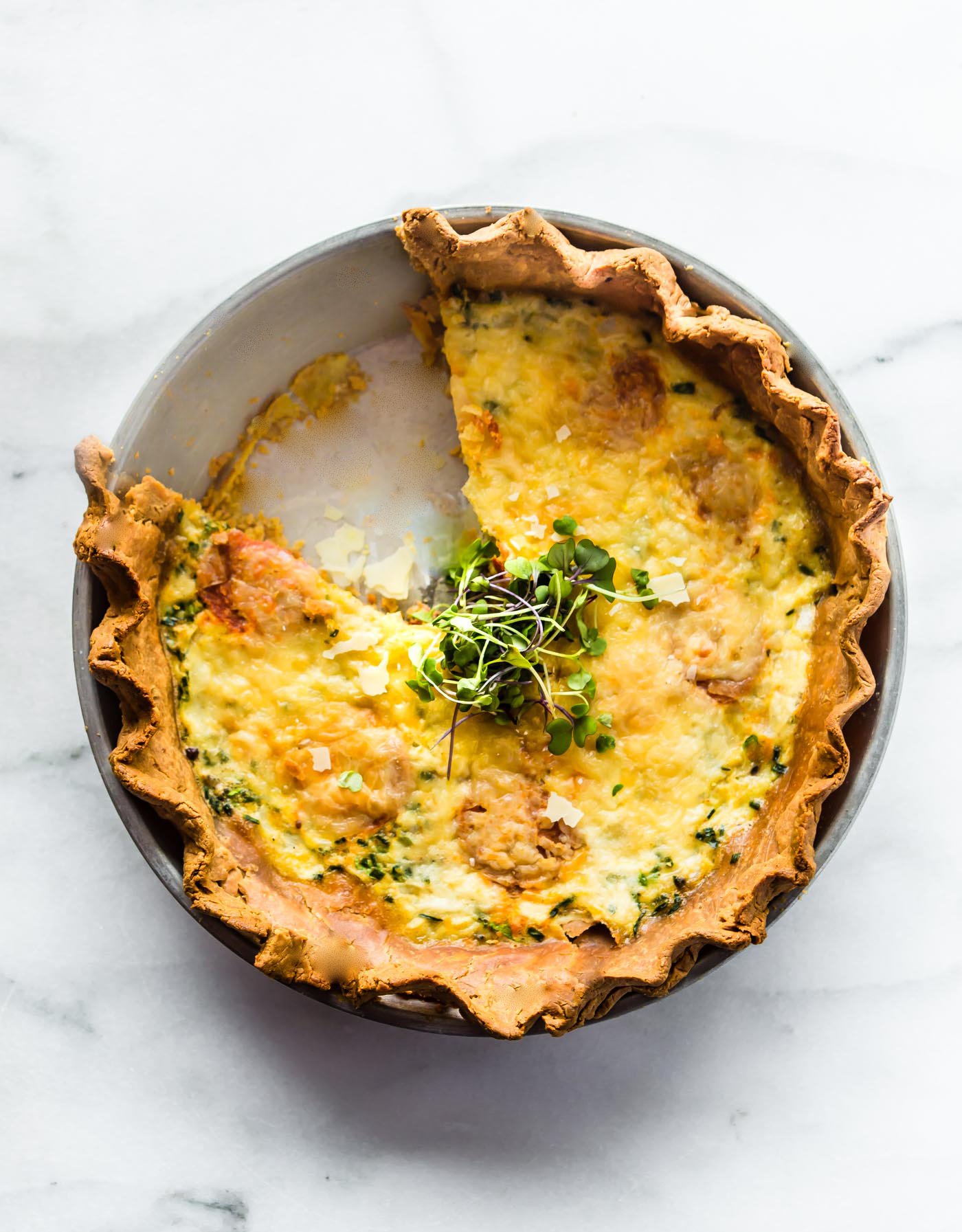 "A made from scratch quiche recipe that's easy and gluten free! This made from scratch quiche takes less than an hour to make, minimal ingredients, and SUPER tasty! You can wow your guests and brag about it. Totally allowed! Perfect for the holiday brunch or a quick dinner/brinner." Recipe: cottercrunch.com
Curried Cauliflower Rice Kale Paleo Soup
"This Curried Cauliflower Rice Kale Soup is one flavorful healthy soup to keep you warm this season. An easy paleo soup recipe for a nutritious meal-in-a-bowl. Roasted curried cauliflower "rice" with kale and even more veggies to fill your bowl! A delicious vegetarian soup to make again again! Vegan and Whole30 friendly!" Recipe: cottercrunch.com
Sweet Potato, Pea & Feta Salad
"This sweet potato, pea and feta salad is such a nourishing, filling salad to enjoy. I absolutely adore roasted sweet potato in pretty much any form; combine it with sweet peas, tangy crumbled feta and a generous sprinkle of lightly toasted nuts and seeds and you have yourself the most delicious plate of goodness." Recipe: nourisheveryday.com
Rainbow Noodle Salad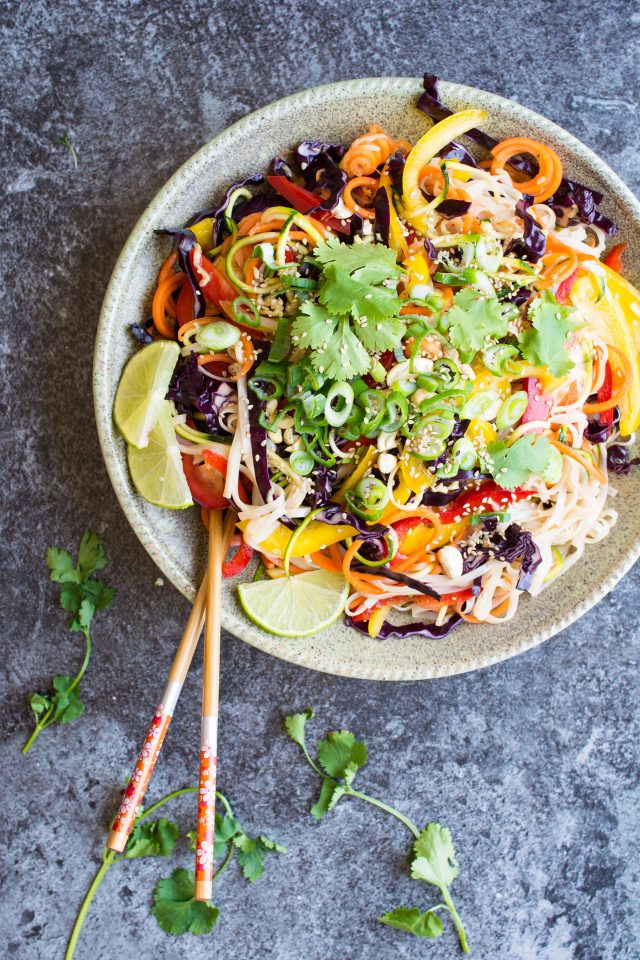 "This rainbow noodle salad is absolutely full of great flavours, with rice noodles, zucchini noodles and carrot noodles, tons of crunchy veggies and a zingy sauce, every mouthful is exciting!!" Recipe: laurencariscooks.com
Apple, White Cheddar & Grilled Chicken Salad
"There's nothing like grilled chicken to add flavor to a salad. If you don't have an outdoor grill you can use a grill pan. The marinade for the chicken and the vinaigrette for the salad are one in the same. I love time savers like this." Recipe: averiecooks.com
Pea, Broccoli Miso Soup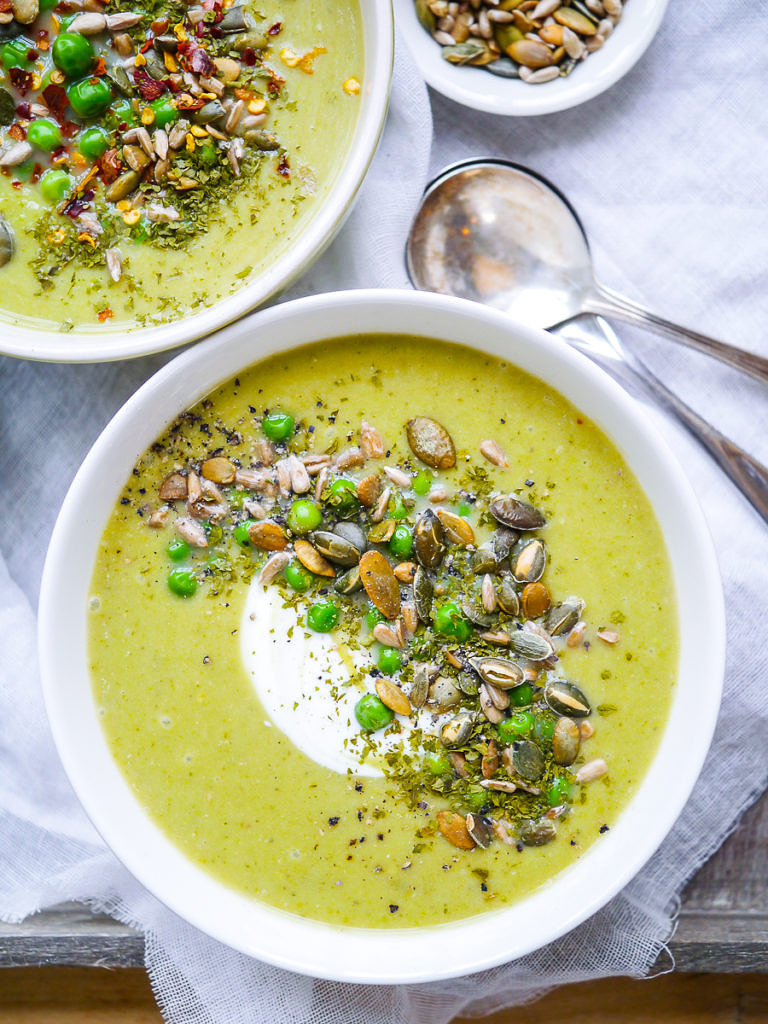 "Pea and Broccoli Miso Soup is nourishing, comforting and a breeze to make; just the kind of recipe we're all keen for in January! Gluten free, dairy free and sugar free, it's purely healthy but also purely delicious. A healthy, vegan friendly, green hug in a bowl." Recipe: nourisheveryday.com
Lemon Roasted Salmon With Sweet Potatoes & Broccolini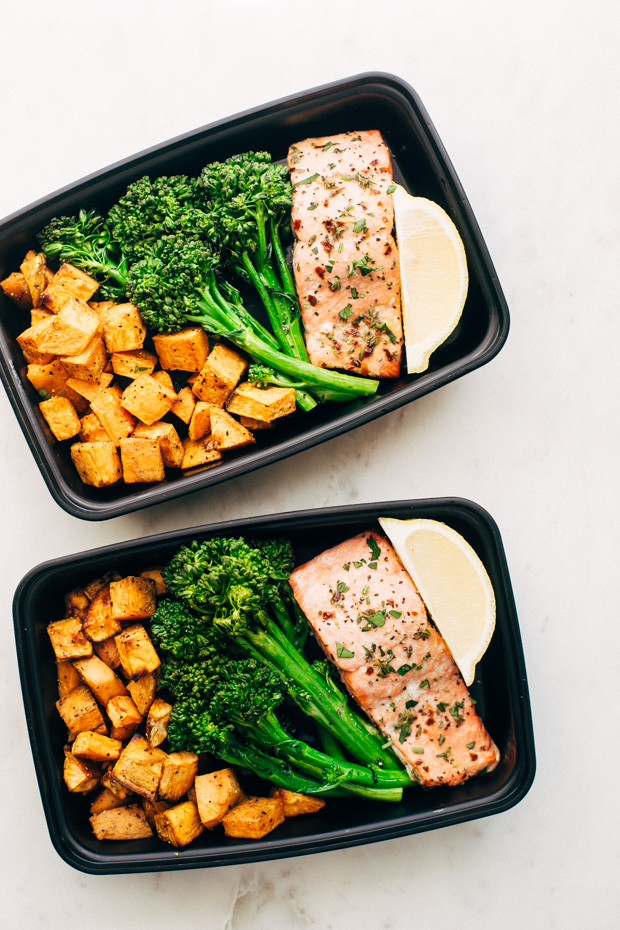 "Learn how to meal prep this easy lemon roasted salmon with sweet potatoes and broccolini. It's simple to do and works great for easy lunches and dinners! Just heat and EAT." Recipe: http://littlespicejar.com/lemon-roasted-salmon/
Roasted Broccoli & Guacamole Salad
"This delicious salad recipe mashes up all of your favourite guacamole ingredients with a crisp lettuce and cabbage base to make one huge bowl of goodness. For a little healthy boost, chunks of oven-roasted broccoli are also tossed through." Recipe: nourisheveryday.com
Healthy Orange Chicken Lettuce Wraps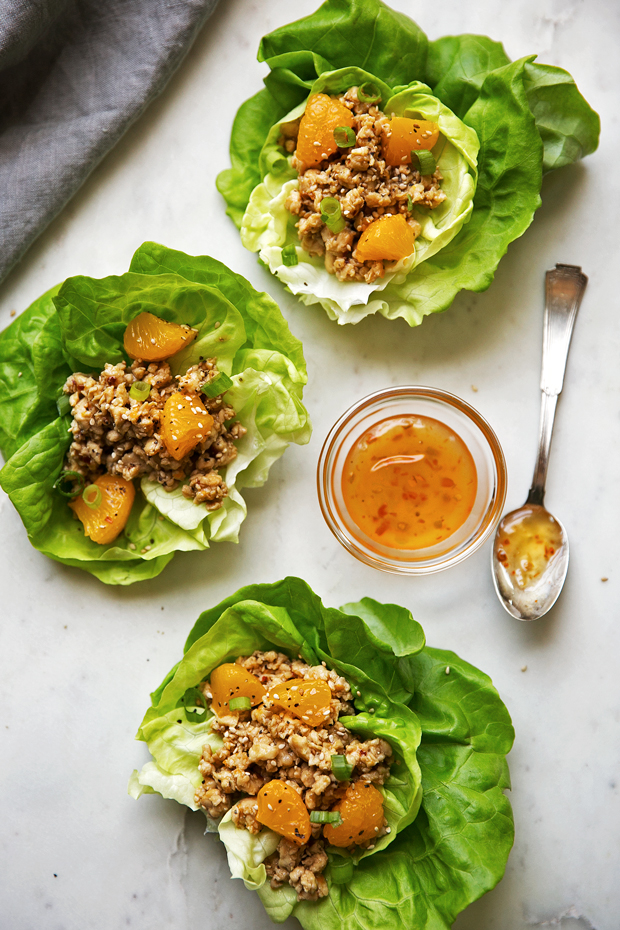 "Easy to make, light and healthy orange chicken lettuce wraps! The ground chicken tastes just like a healthier version of orange chicken and being in lettuce wraps means it's a low carb, high protein, and filling meal for lunch or dinner!" Recipe: littlespicejar.com
Garlic Butter Baked Salmon In Foil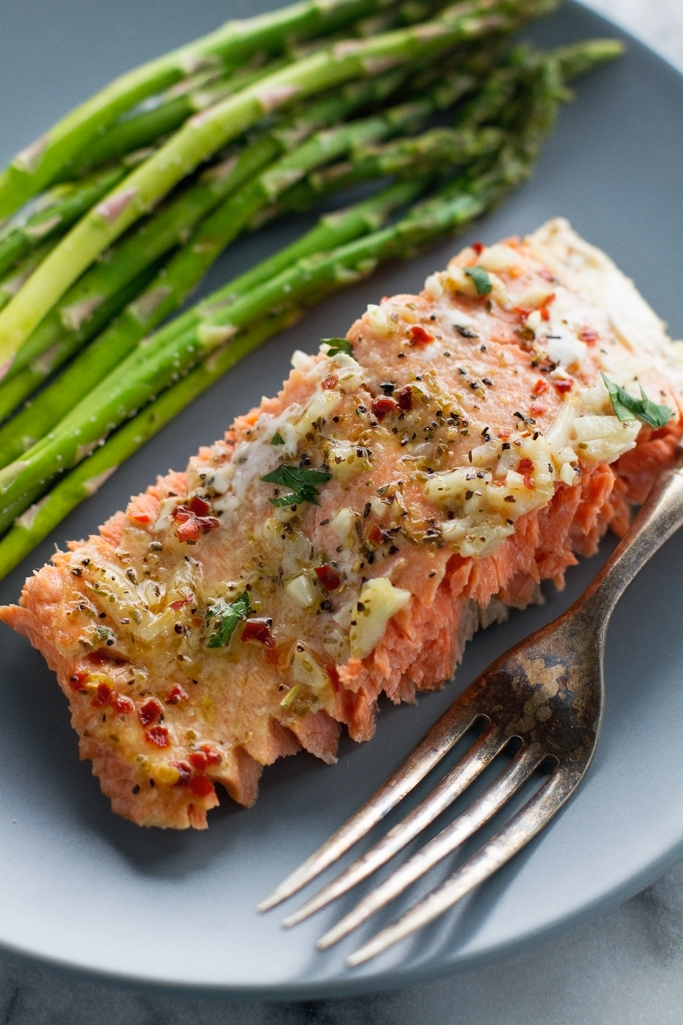 "Baked salmon in foil that's been brushed with my lemon garlic butter sauce. This recipe is so easy to make and pulls together in less than 30 minutes! The salmon is so flakey and tender when baked inside foil. You're going to love this recipe!" Recipe: littlespicejar.com
Strawberry Avocado Spinach Salad with Chicken

"The ying and yang of sweet strawberries with red onion and avocado is one of my favorite combos ever. You can always swap out raspberries or blueberries for the strawberries and instead of feta, give goat cheese a try. I have and likely will again." Recipe: foodiecrush.com
Bacon Cheddar Chicken Burgers with Guacamole and BBQ Mayo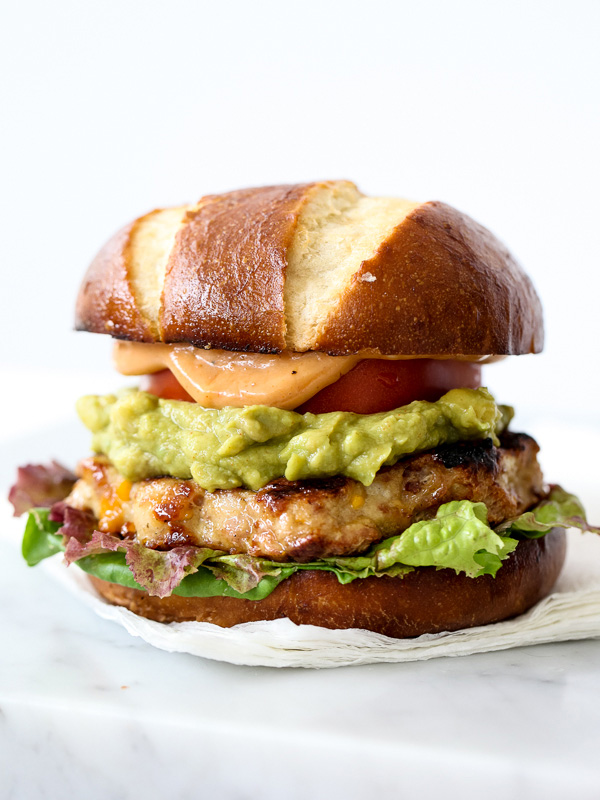 "These chicken patties are a healthier alternative to beef burgers (with the original flavor having 56% less fat!) and with each patty weighing in at 1/3 pound each, they're a perfectly sized bite. I also really liked them because they didn't shrink after grilling and fit perfectly on my favorite pretzel bun." Recipe: foodiecrush.com
Healthy Broccoli Cheese and Potato Soup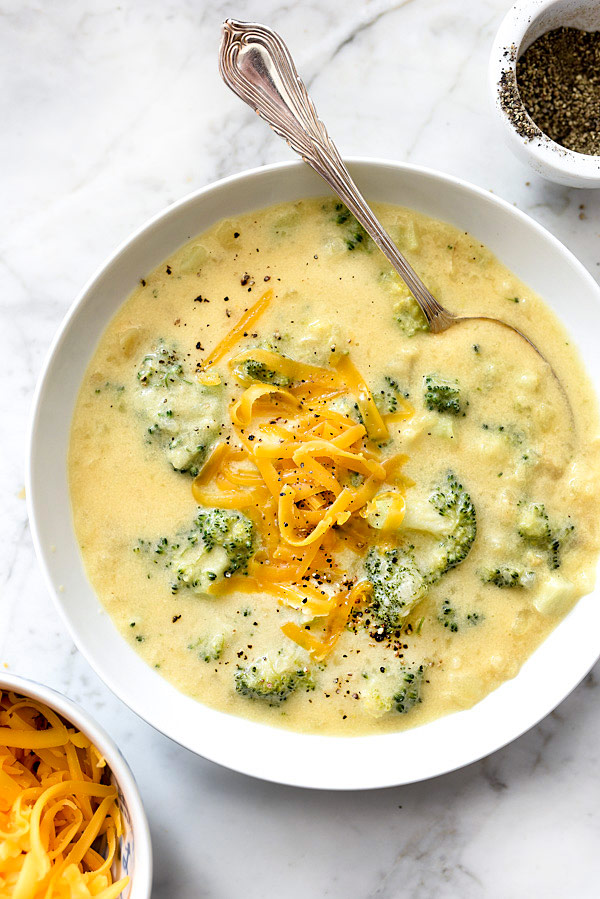 "I use fresh broccoli in my soup but if you keep a prepared freezer stocked with frozen broccoli, and you have potatoes and cheese on hand, this is a great recipe to pull out of your magic hat when you're not sure what to cook for dinner tonight." Recipe: foodiecrush.com
Turkey & Tomato Panini
"This panini is packed with flavor. It's zesty and fresh thanks to perfect roma tomatoes, lemon juice, and fresh basil. It's creamy and rich from a combination of mayo, Greek yogurt, and just a bit of parmigiano reggiano. And guess what? It's only 250 calories. Crazy, right?" Recipe: spachethespatula.com
Spanish Chickpea & Spinach Stew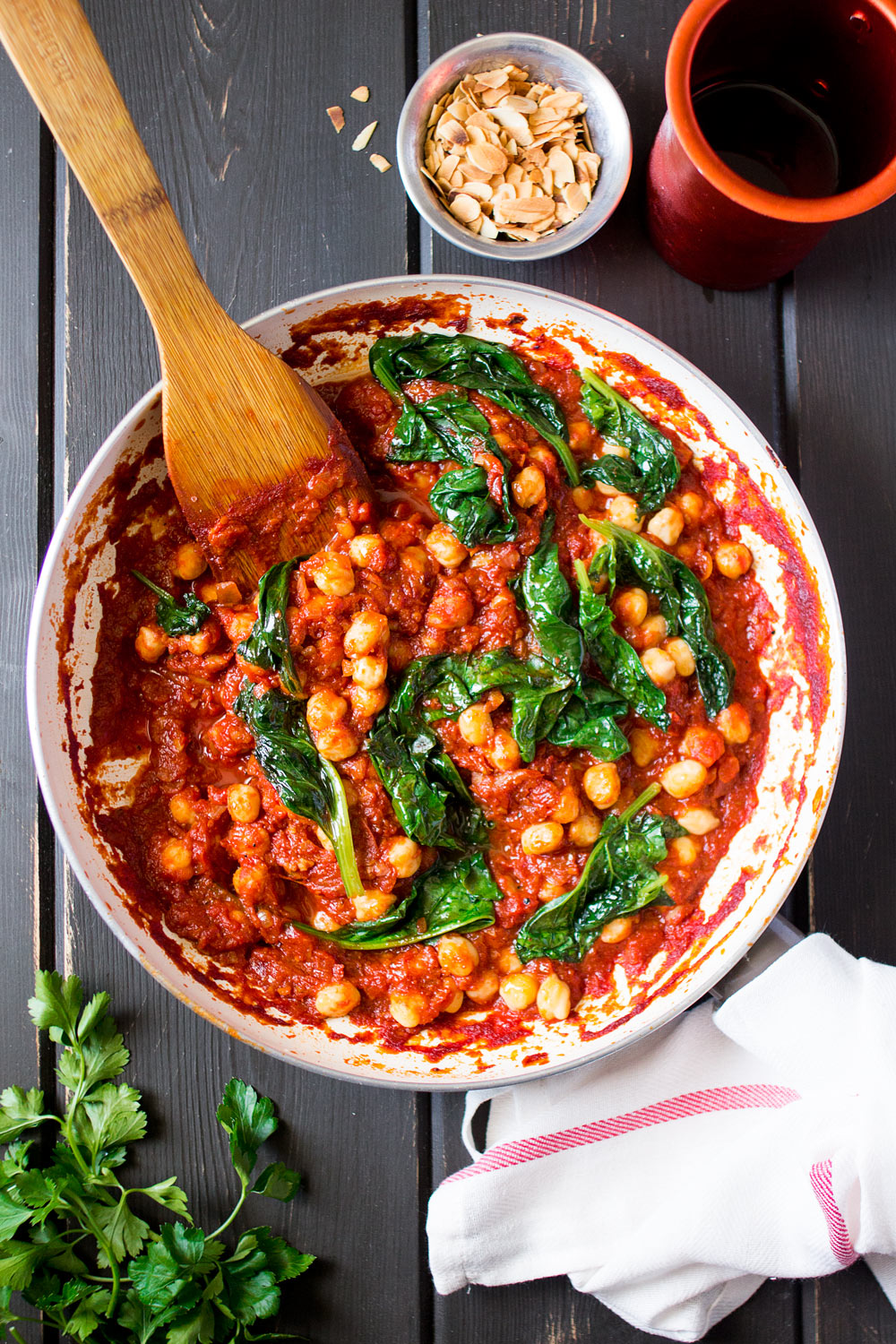 "Apart from being delicious (especially a day after it has been made), this dish really packs a nutritional punch. Both chickpeas and spinach are good sources of calcium and iron, plus chickpeas are also rich in protein, which most meat eaters are so concerned about you not getting enough of." Recipe: lazycatkitchen.com
Cheesy Chicken and Broccoli Whole Wheat Pasta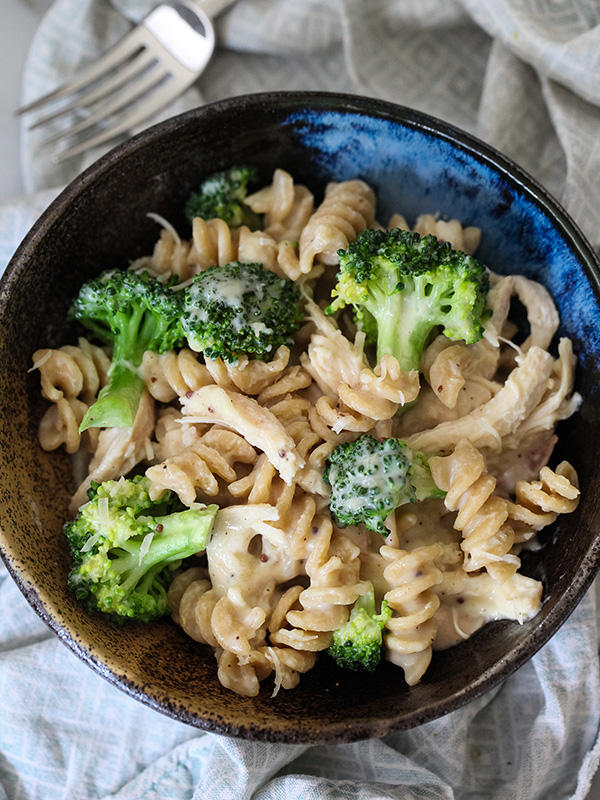 "My secret to converting the family to whole foods feasting is to infuse plenty of flavor into the pasta, the sauce, and the fixins' that go into this 30-minute meal. Hello, weeknight dinner at home." Recipe: foodiecrush.com
Lighter BBQ Chicken Chopped Salad
"These days, I'm still a fan of that CPK Original BBQ Chicken Chopped Salad, but not so much a fan of the calories I consume whenever I eat it. That's why I created my own lighter version that still totally delivers on flavor and cures my salad as a meal cravings." Recipe: foodiecrush.com
Vegan Ravioli With Pumpkin & Ricotta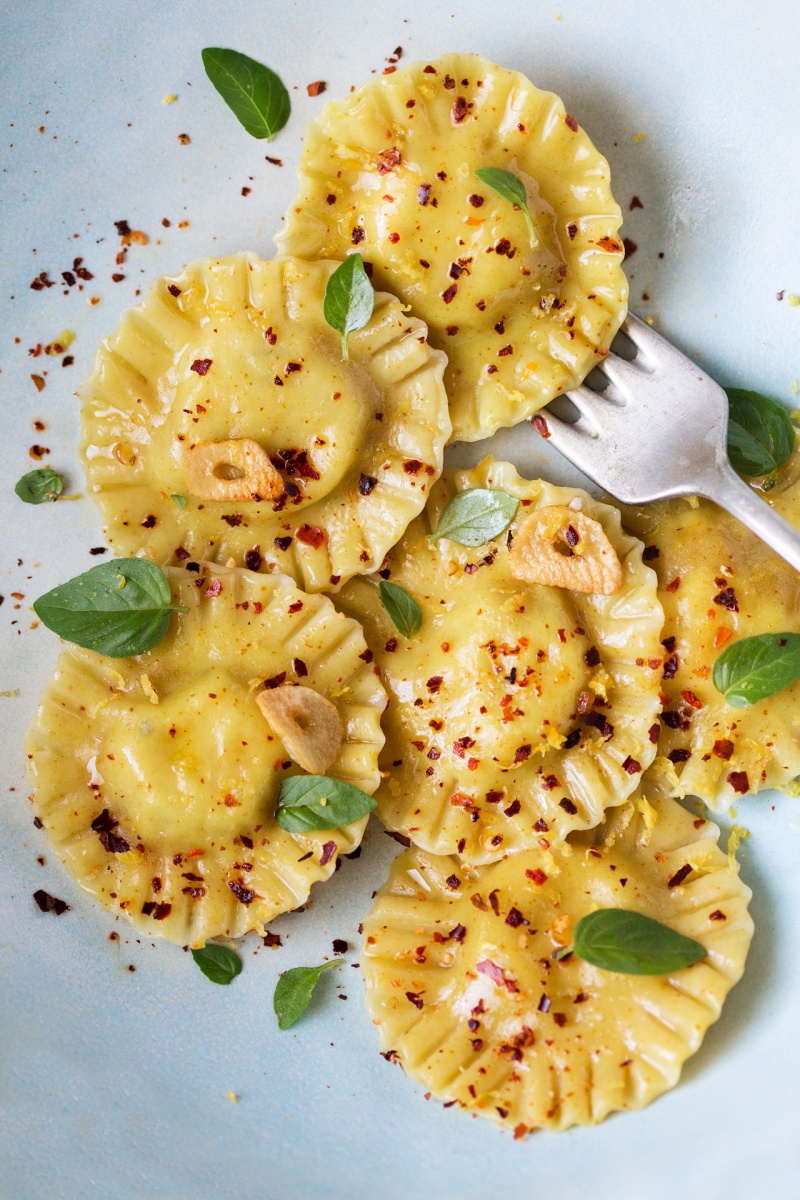 "I combined my love for dumplings with my love for pumpkin and made a big batch of vegan ravioli filled with sweet and spicy pumpkin filling and tangy ricotta cheese" Recipe: lazycatkitchen.com
Hummus Avocado Turkey Club Sandwich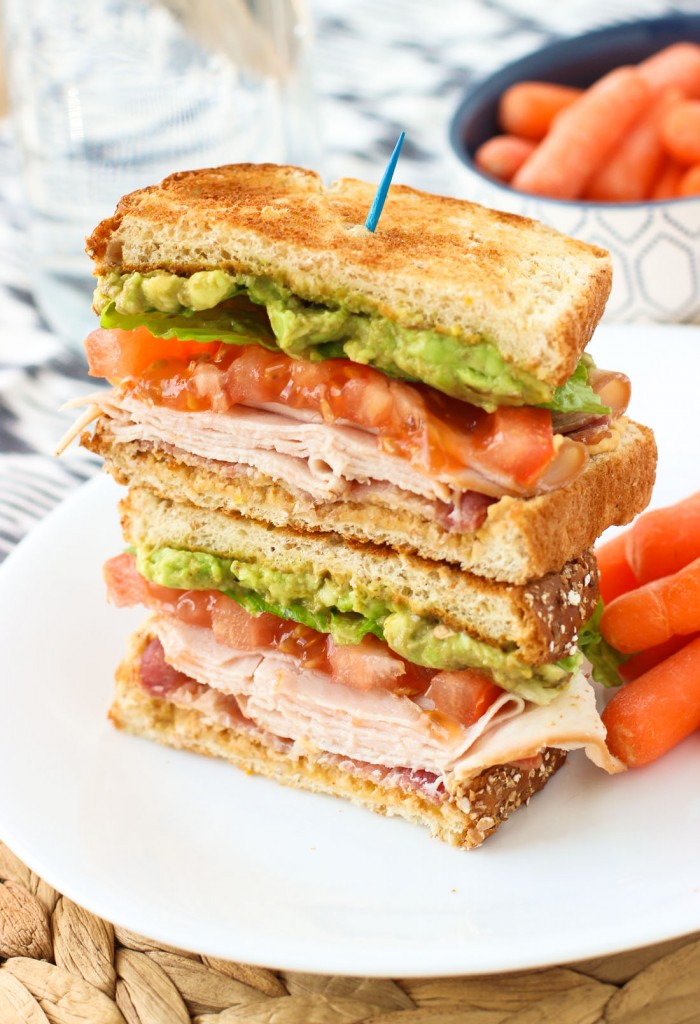 "This Hummus Avocado Turkey Club Sandwich is a satisfying and flavorful meal, featuring the traditional club sandwich components along with creamy mashed avocado and hummus in place of the mayonnaise. This stacked sandwich is sure to brighten up your lunchtime!" Recipe: mysequinedlife.com
Grilled Chicken, Avocado & Spinach Wholemeal Wrap
"Grilled chicken, avocado and spinach wholemeal wrap makes a super healthy and delicious meal, especially when time is short and preparing a big meal is not an option. Also a great choice when you are on the go; save yourself a few good pounds you would otherwise spend on a not-that-great bought sandwich, this wrap is sheer goodness." Recipe: mygorgeousrecipes.com
Turkey & Quinoa Stuffed Peppers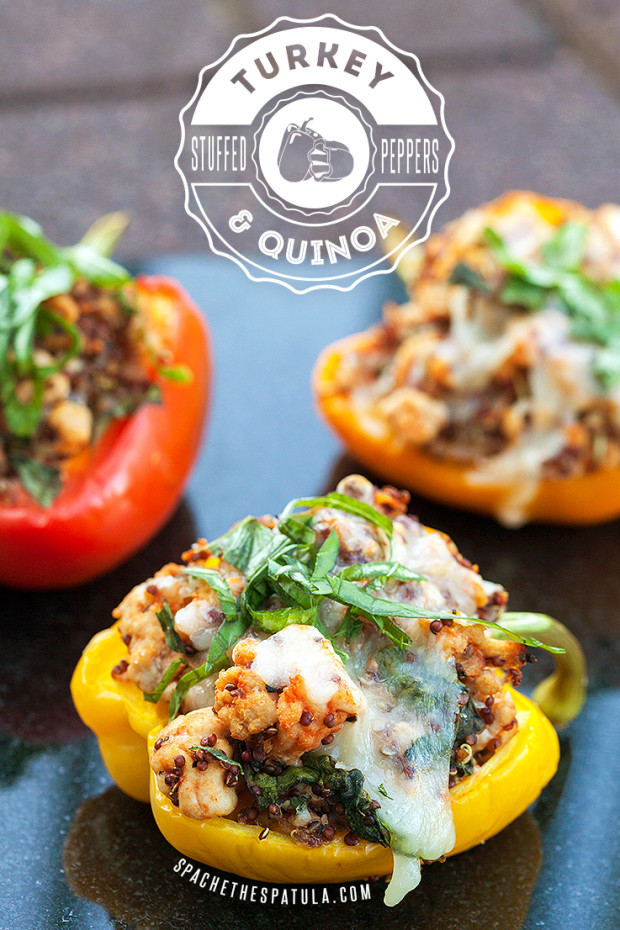 "Like these stuffed peppers. They are so super delicious, and full of good for you ingredients. Plus, despite the fact that they are really low-cal (less than 200 calories per pepper half…seriously), they are quite filling!" Recipe: spachethespatula.com