Andrea Carolina Explains Exactly What She Did To Lose 110 Pounds!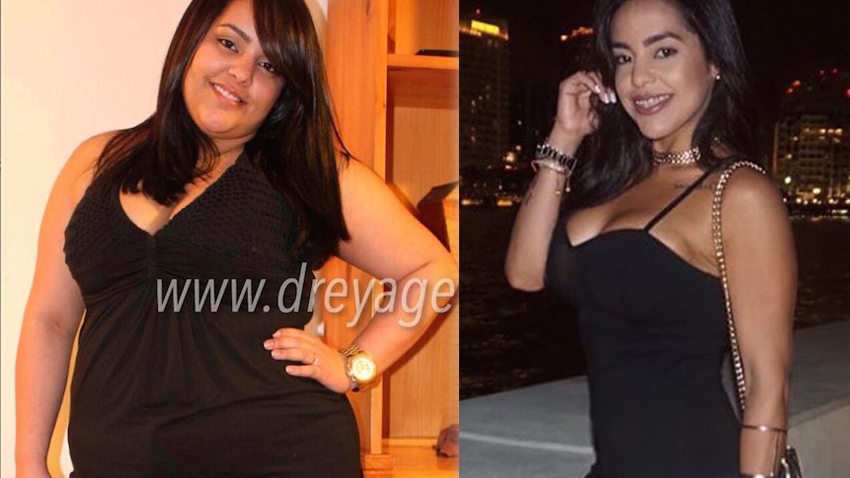 Andrea Carolina aka d_r_e_y_a on Instagram has one of the most recognisable transformations on social media today.
After the birth of her son and struggling with weight gain and depression, she decided she needed to pull herself out of the situation she was in and turned to healthy eating and exercise to lose over 100 pounds and completely transform her life.
Be Sure To Follow Andrea On Her Instagram Here: @d_r_e_y_a


Andrea opened up about her weight loss journey and how she got started.
"I was a heavy girl throughout my childhood & adolescent life. At 23 years old, I became pregnant at 200lbs. I didn't enjoy my pregnancy & became very depressed & self conscious, because I didn't "look pregnant", I "looked fat." After having my son at 240lbs, I went down to 210lbs but I didn't change my poor eating habits. I was going through a rough time and fell into post partum depression."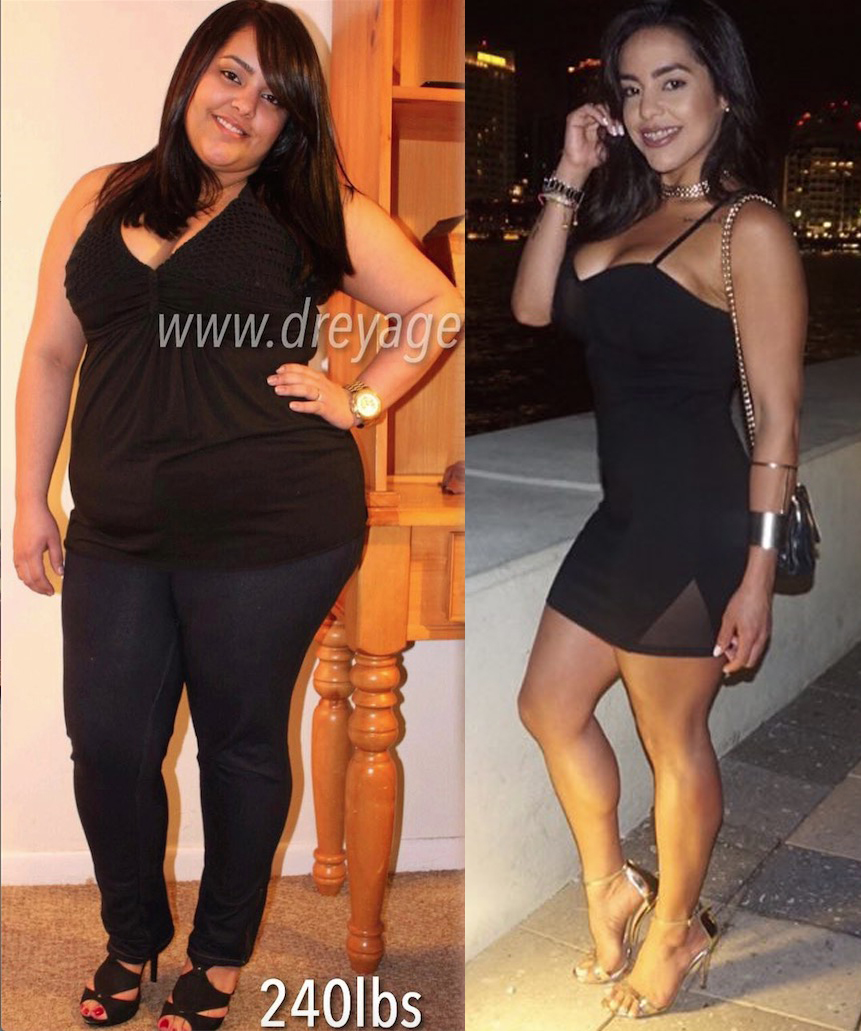 "I stayed at home all day with my son because I didn't want to leave my house and went back up to 240lbs. At that point, I started to feel very unhealthy, I was having difficulty breathing and got tired fast."
"None of my clothes fit, which led me to start using my pregnancy clothes again. That's when it hit me, that I needed to make a change in my life for the better. I wanted to be able to run with my son at the park and have all the energy to be the best mom I can be."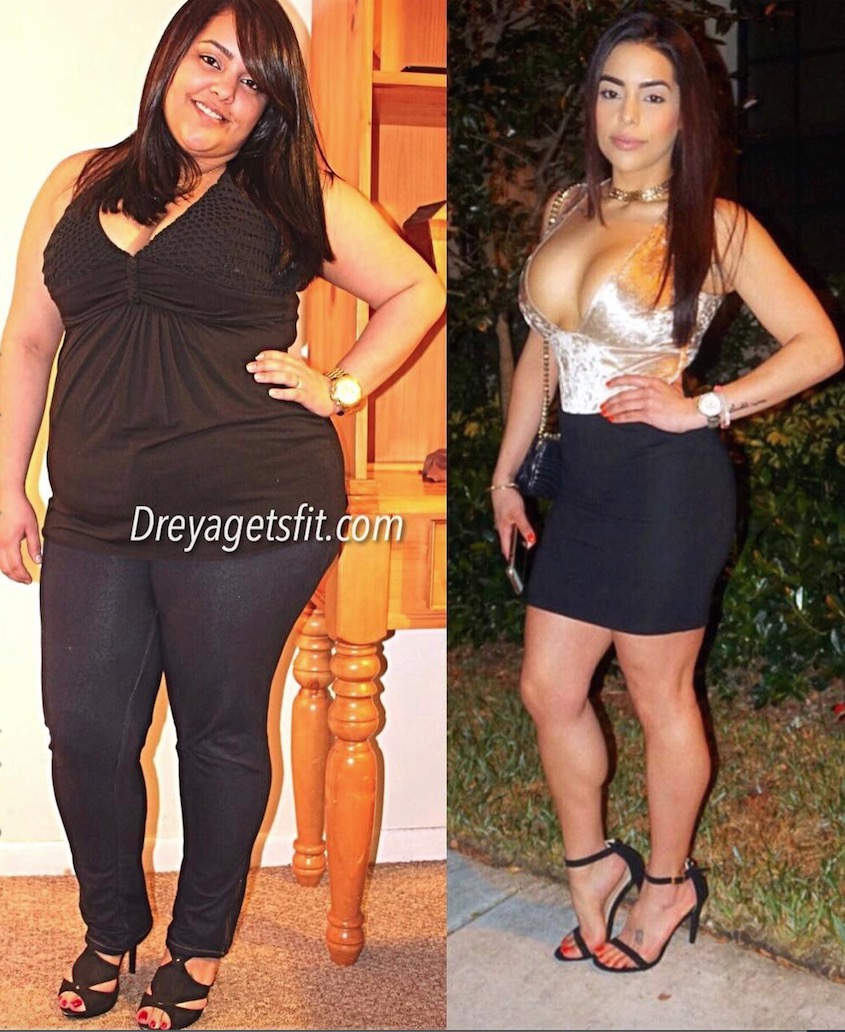 "The reason I started a weight loss journey 6 years ago wasn't for the likes, follows or to show off. I did it because I was sick of feeling bad about myself and wanted to simply better my life. I was always tired, depressed, and just didn't feel healthy at all. I feared leaving my house for many reasons, especially for being judged by strangers, friends and family for being over weight. It wasn't easy but I did it."
"How did I get started? I stopped feeling sorry for myself and quit making excuses. I took control of my life because no one was going to do it for me. Losing weight isn't easy, especially when you've been overweight most of your life. Going from hating exercise to being addicted and eating fast foods daily to eating healthy. I had many ups and downs, failed so many times, but always got back up."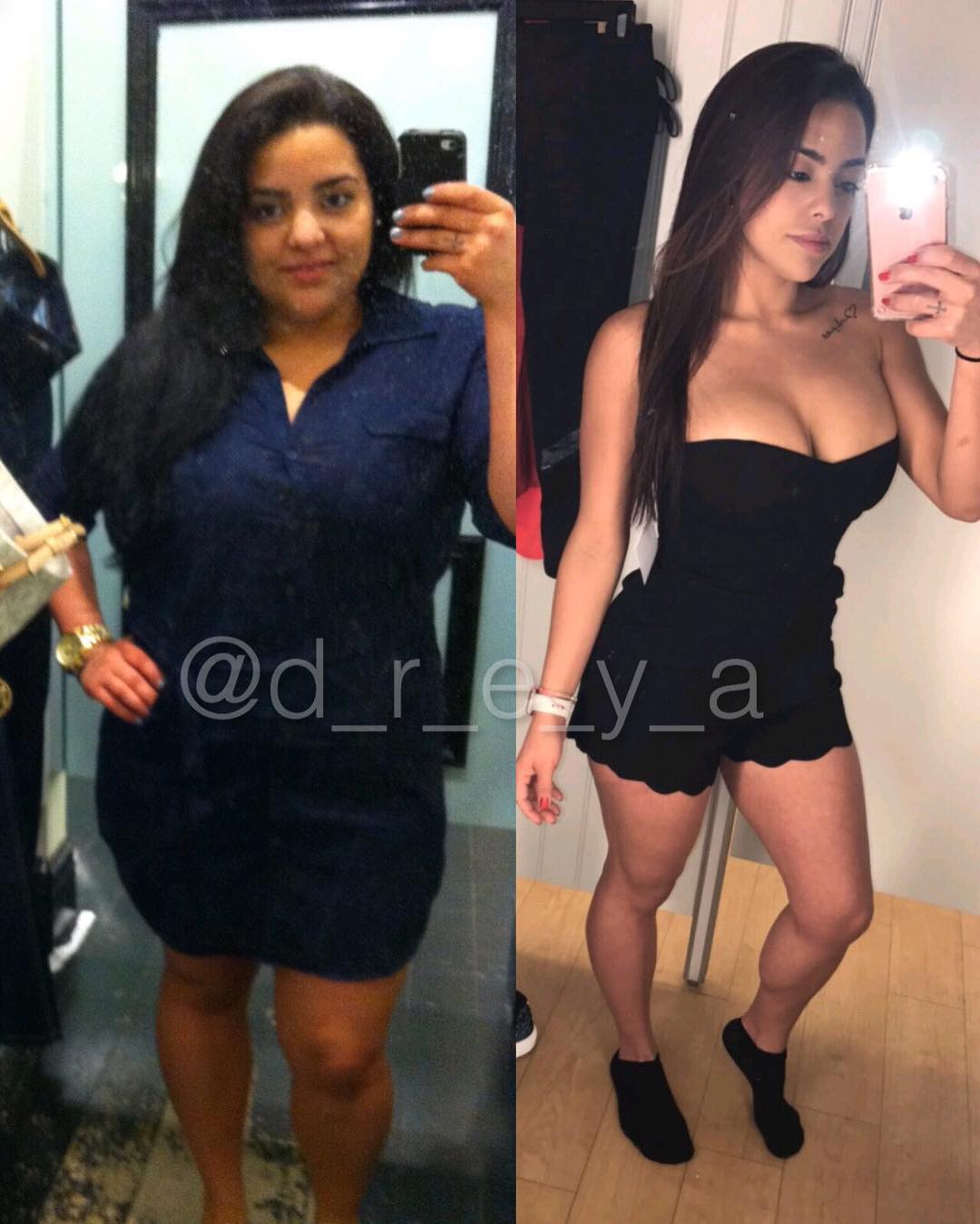 "How did I do it? I cut out all fast foods & junk foods. I started making better eating choices. Instead of drinking sodas or juices when I was thirsty, I started drinking more water. I joined the gym. I went from ZERO exercise to training 5-6 times a week.
"I started off with mostly cardio and then incorporated full body workout classes with weights and Zumba classes etc. Ive done every cardio/exercise machine and classes you can think of to keep me going. Slowly but surely I started to see RESULTS & that's what kept me motivated to keep going."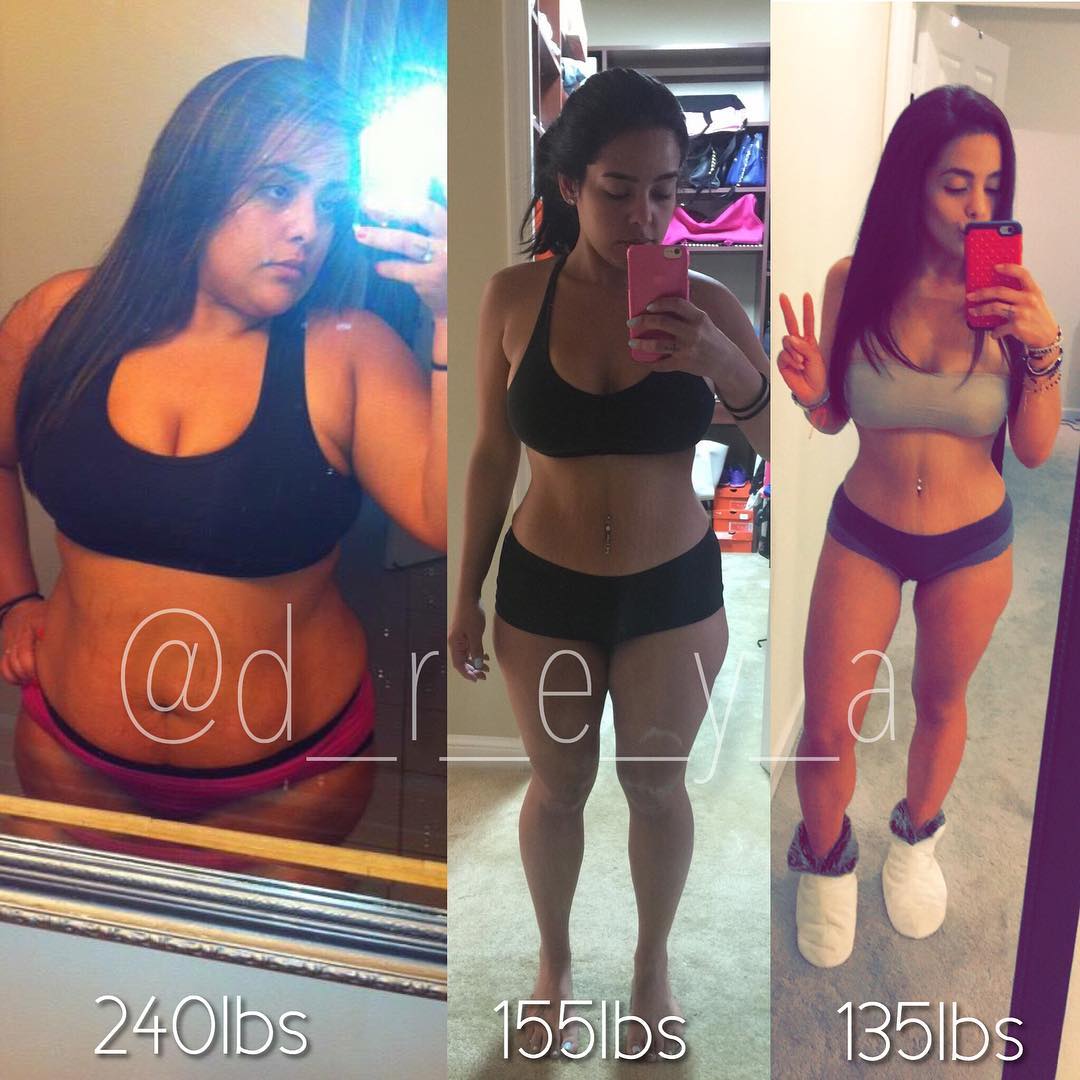 "I try to stay away from fried foods and processed foods. But if I crave something I do have it in moderation. It's not about dieting, it's about a healthy balance. Smart choices, knowing what's good for you and what's not. Nobody who starts out is an expert, trust me when I first started I thought chicken nuggets were okay because they were chicken‍!"
"Little by little, I've learned what I can and cannot eat. Don't make excuses, you are not too fat, or too old or too busy, it's about priorities and before anything, remember loving yourself and your health is a priority. The way you love and take care of yourself sets the standards for everybody else."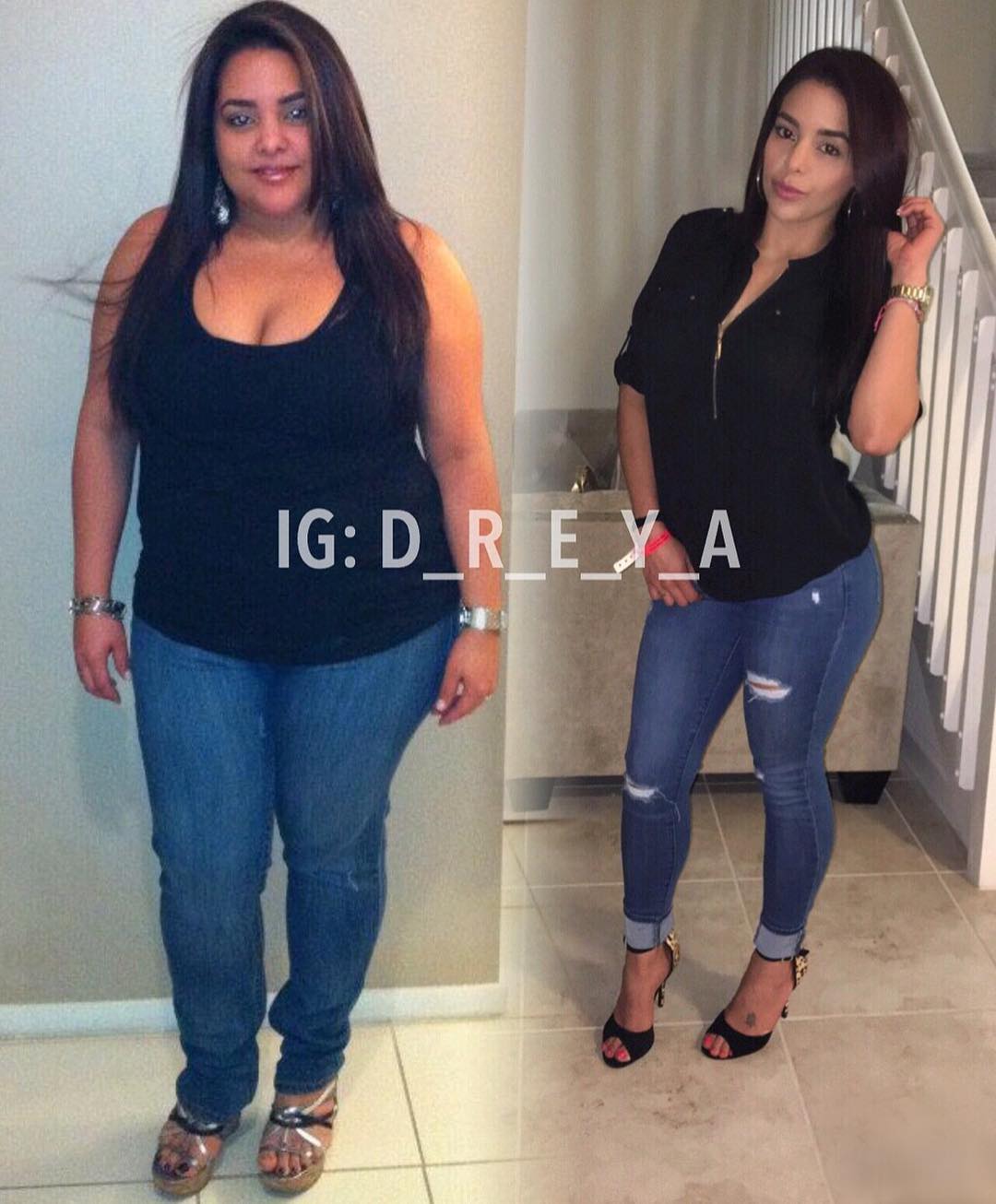 "One pound at a time, one day at a time, it became my healthy addiction. 2 years into it, down 90lbs, I began to experience a lot of loose skin in my stomach, which made me feel discouraged. I had lost all that weight and still was unhappy about certain areas off my body."
"I had a tummy tuck after losing my first 90lbs and a breast augmentation (no lift) 2 years after my tummy tuck. I don't need to hide it and I'm not ashamed of it."
"Skin stretches and depending on the skin elasticity it might or might not return to its place, mine didn't. And breasts well yeah, they're made up of fat and breast tissue, when losing weight you lose the fat and they shrink."
"It wasn't easy, nothing about my fitness journey has been easy. I have broken down, cried & wanted to give up so many times, but I knew that in order to achieve my goals I would have to overcome many challenges, because you don't fail until you stop trying."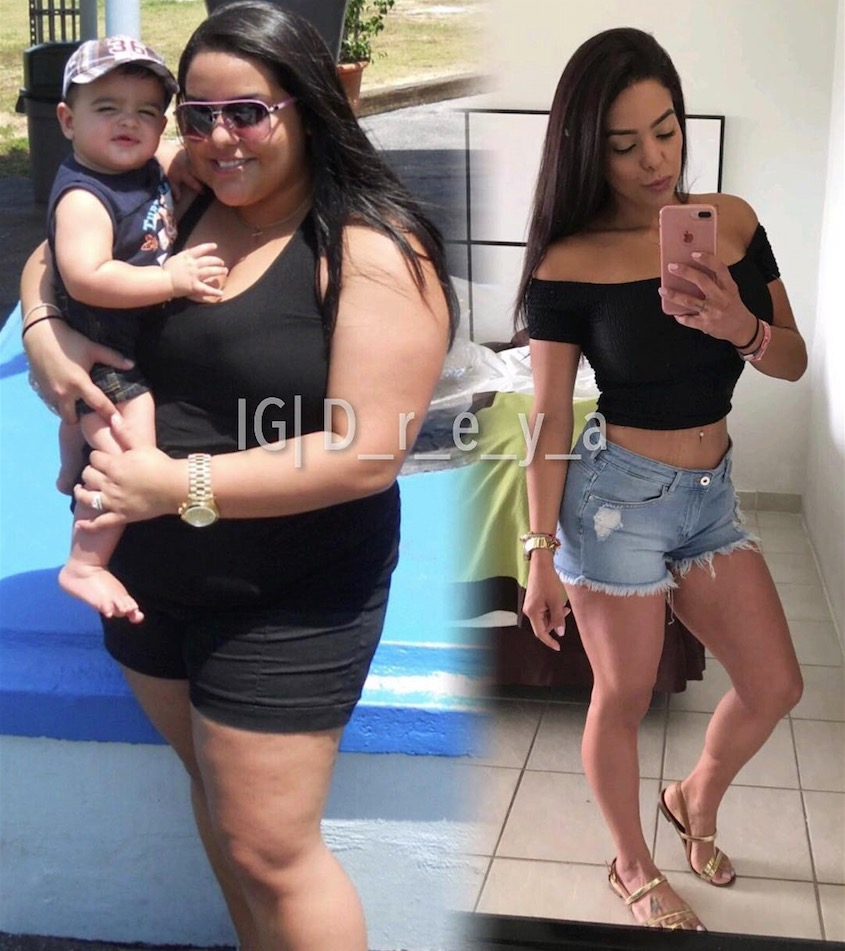 "Day after day, I stomped on the negatives and focused on the positives. One pound at a time I added years to my life. If you think it's impossible, think again. What you tell yourself daily is much more important than what others think of you. If you want it, go and get it, but remember a healthy outside starts with the inside."
"Fast forward to today I am still striving to become a better version of me. Finding ways to get leaner, different techniques to keep me motivated, ways I can better my nutrition even more etc. Always staying a student because there is always an opportunity to learn from everything and everyone."
"By sharing my story I just want to inspire and show people that anything you set your mind to is achievable. So don't give up and think "it's not for you". Success at anything is for everyone, you just have to be willing to put in the work."