31 High Protein Weight Loss Snacks That You Can Enjoy Anytime Of Day!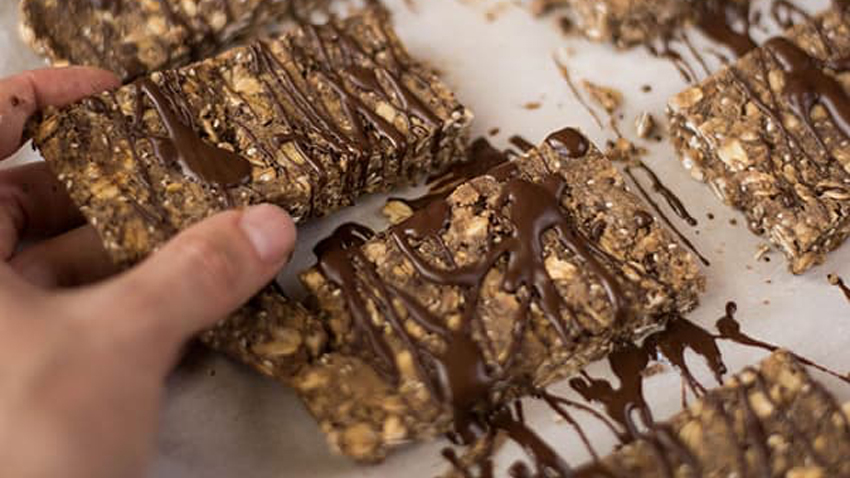 We all know how important it is to get more protein into our diets, but it can be difficult to do, especially if you don't fancy another chicken breast or protein shake.
Snacking throughout the day on high protein options can be a great way to supplement your diet and get more protein in. Pancakes, shakes, protein bars and savoury bites, there is something everyone can enjoy.
Here, we have collected 31 high protein weight loss snacks that you will absolutely love! Save and share your favourites on social media!
31 High Protein Weight Loss Snacks That You Can Enjoy Anytime Of Day!
Kale And Goat Cheese Fritata Cups
"In our house, frittatas, the Italian egg dish that's often made in a skillet, are usually reserved for a Sunday clean-out-the-fridge night. They're simple to throw together, satisfying, and you can use almost any vegetable or cheese you have on hand." Recipe: TheKitchn.
Ham & Cheese Roll Ups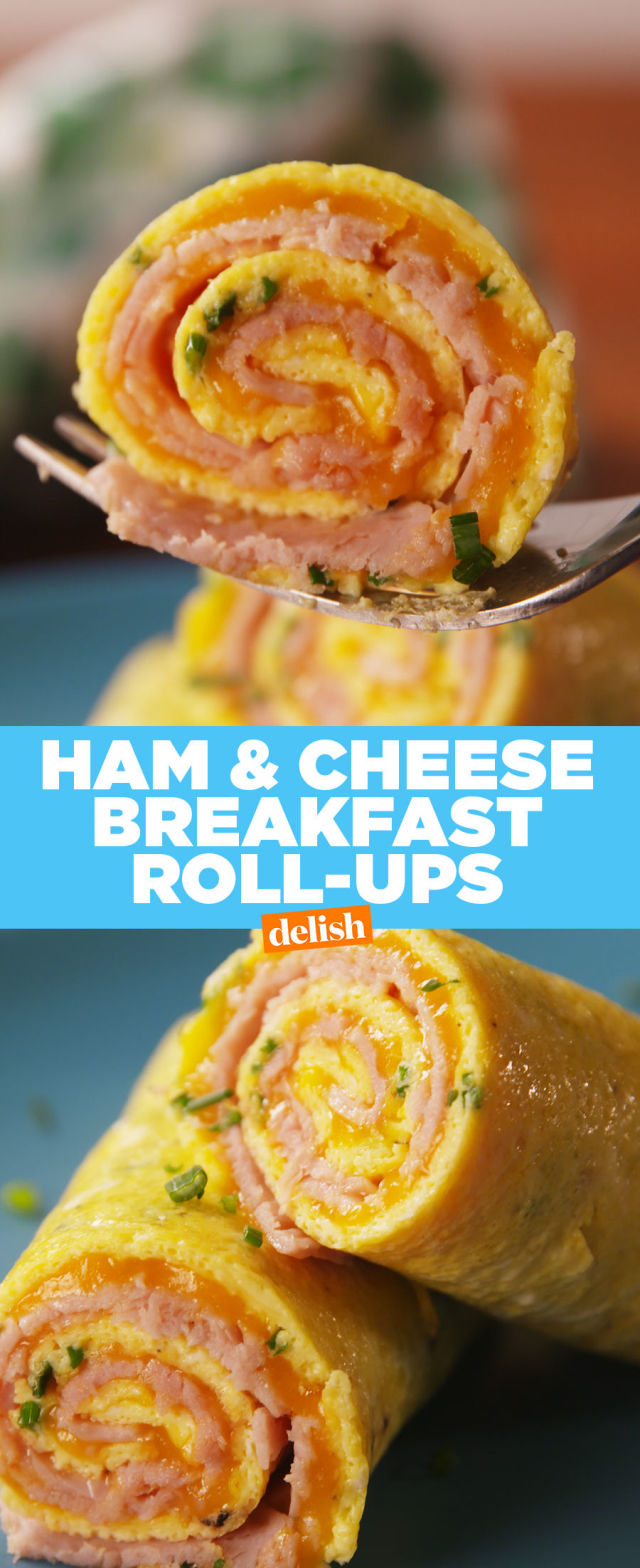 "We're going ham over this breakfast." Recipe: Delish.
Crispy Oven Roasted Chickpeas
"Those cans of chickpeas sitting in your cupboard have been hiding an amazing secret. Roasted in the oven, chickpeas transform into a crispy, salty, savory snack. So tiny. So easy to eat by the handful. So addictive. This is dangerous knowledge." Recipe: TheKitchn.
Funfetti High Protein Pancakes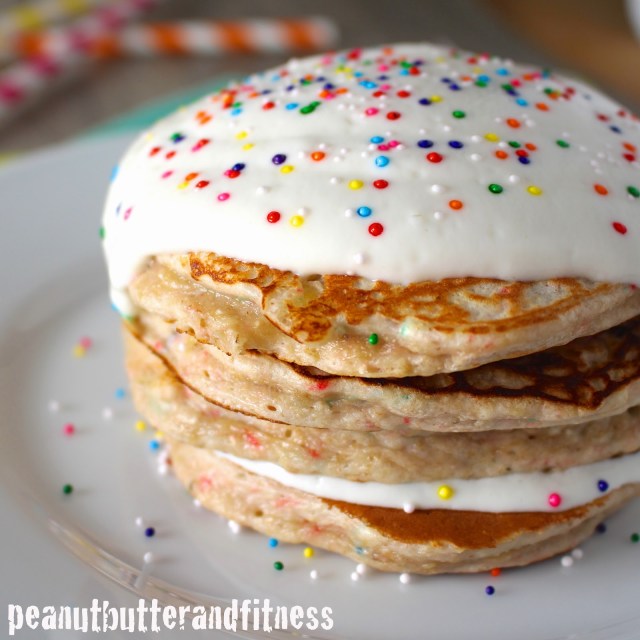 "Breakfast wouldn't be breakfast without some fruit, right? Well I mashed up some bananas for in these guys and they do a nice job of keeping the pancakes nice and moist, but not too heavy. You can taste some of the banana flavor coming through along with the cake batter flavor, but it's not overpowering." Recipe: PeanutButterAndFitness.
Bacon Egg And Cheese Roll-Ups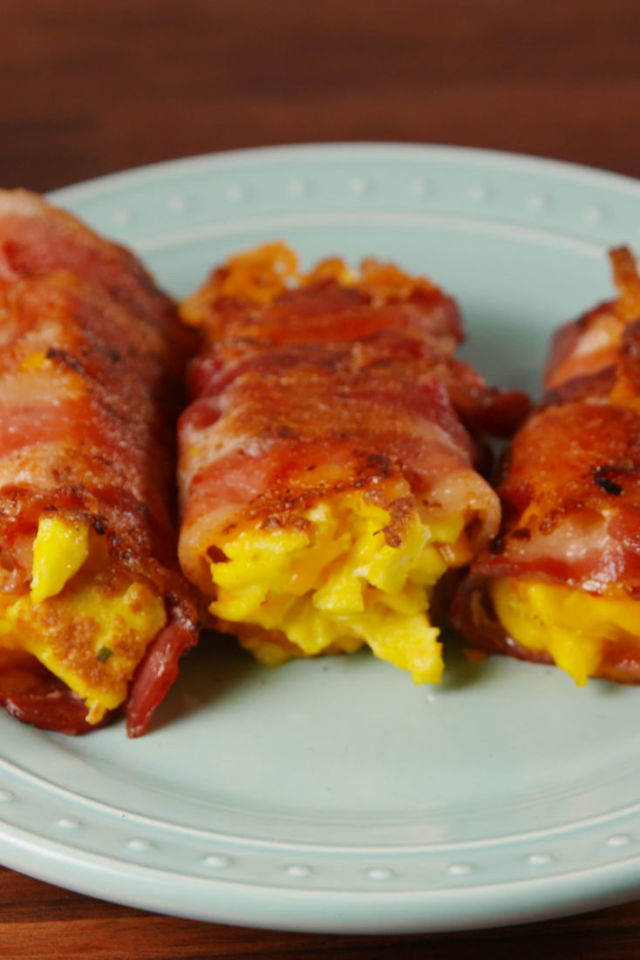 The perfect low carb, high protein snack + bacon! What more could you ask for? Recipe: Delish.
Salted Caramel Mocha Protein Shake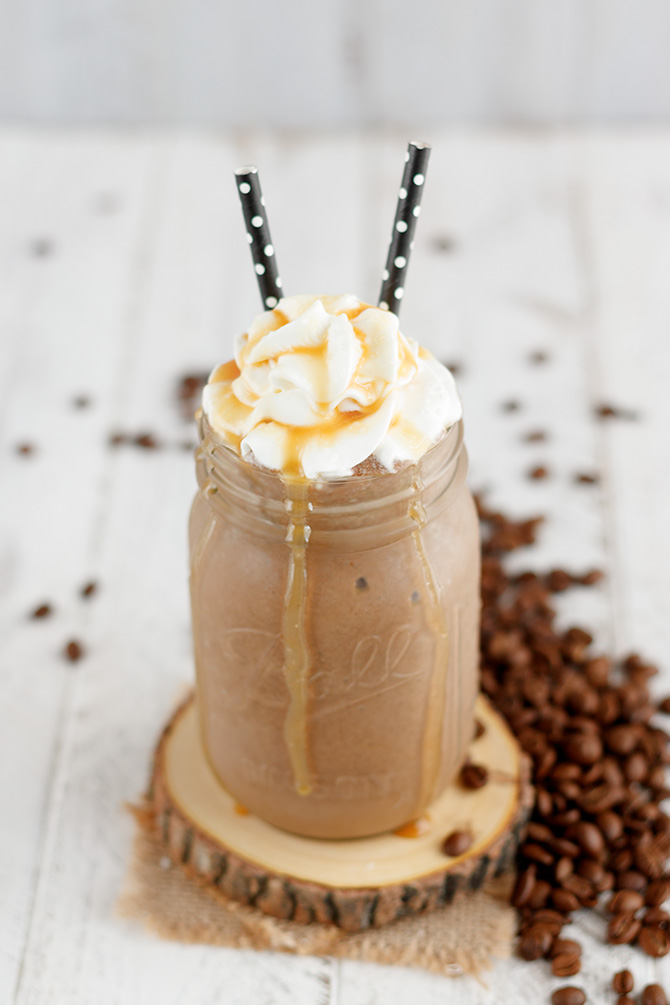 "Make a salted caramel frappuccino into a protein shake so you can enjoy a favorite coffee house drink without all the added sugar and guilt!" Recipe: JenniferMeyering.
S'Mores Protein Donuts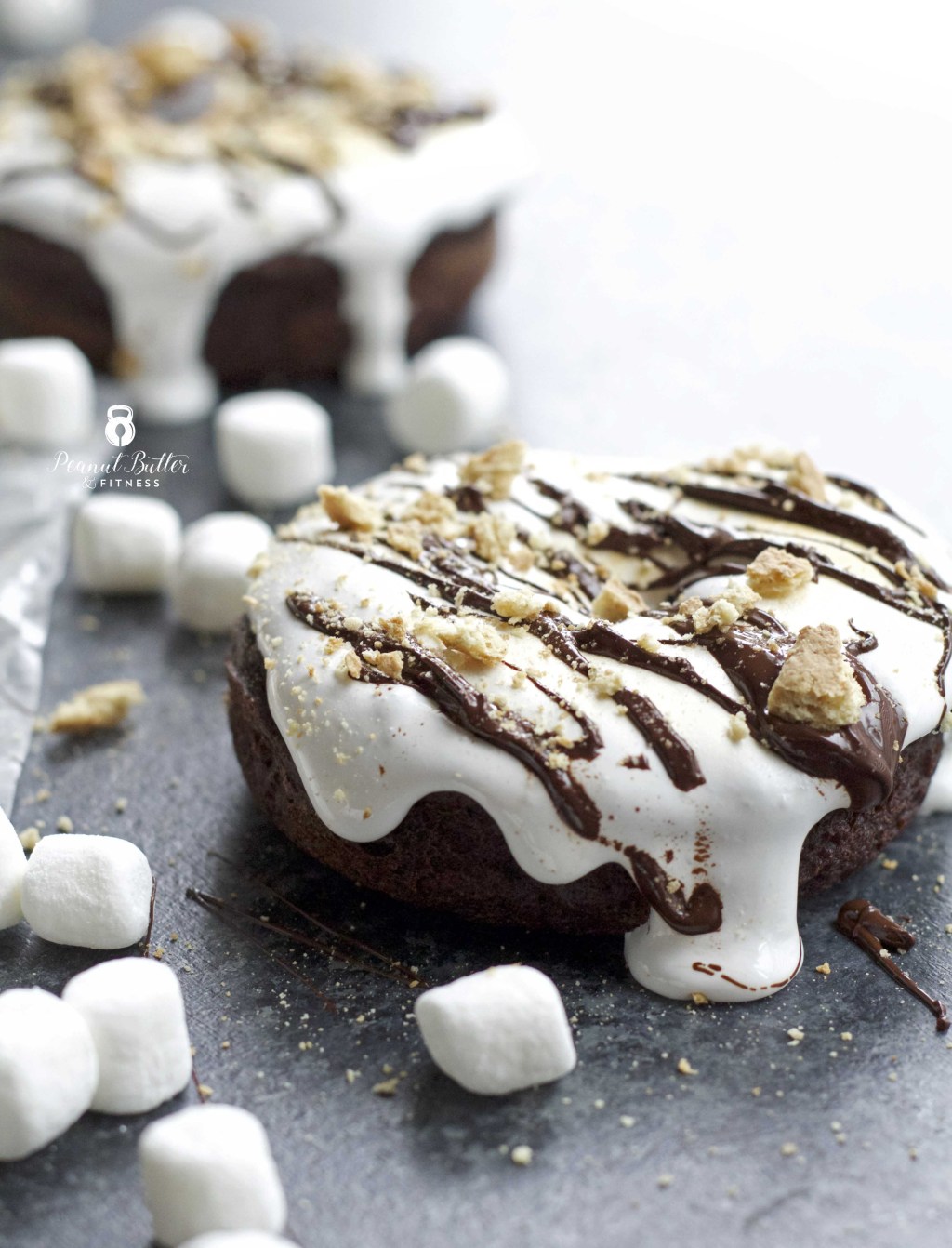 "Happy National Donut (Doughnut?) Day! Yes, seriously…it's a real holiday with real history. Sure, you could go get a free one at Krispy Kreme or Dunkin' Donuts but where's the fun – and protein – in that? You get to play with fire if you make these S'mores Protein Donuts 😉 Plus they've got 7 grams of protein per donut." Recipe: PeanutButterAndFitness.
Crispy Roasted Edamame Beans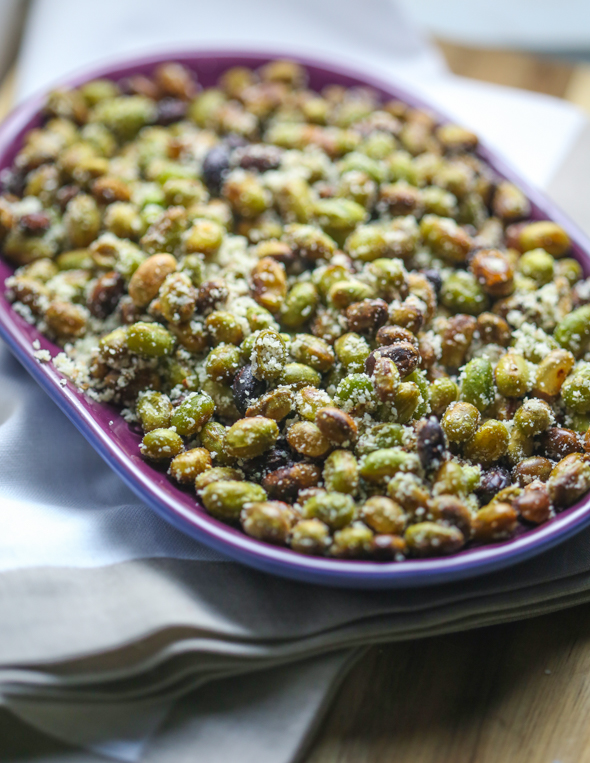 "These roasted edamame are a perfect little snack, whether or not you're trying to eat healthy. They're packed with protein to keep you full and offer a highly satisfying salty crunch to keep you not crazy." Recipe: OurBestBites.
One Minute Cookie Dough Greek Yoghurt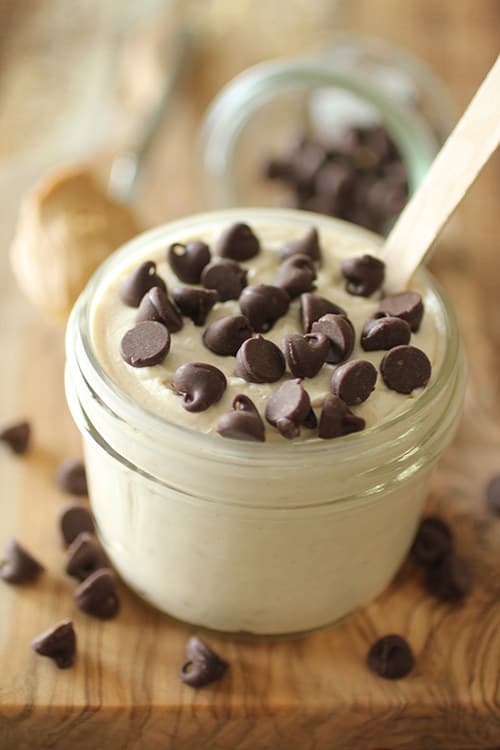 "This is one of my favorite go-to snacks! Greek yogurt is a wonderful snack because it is packed with protein, but some people don't enjoy the taste. Well, this recipe may be a game changer for you if that's the case! With a few simple ingredients, and a quick stir, plain Greek yogurt can be lick-the-bowl good!" Recipe: DashingDish.
Banana Protein Shake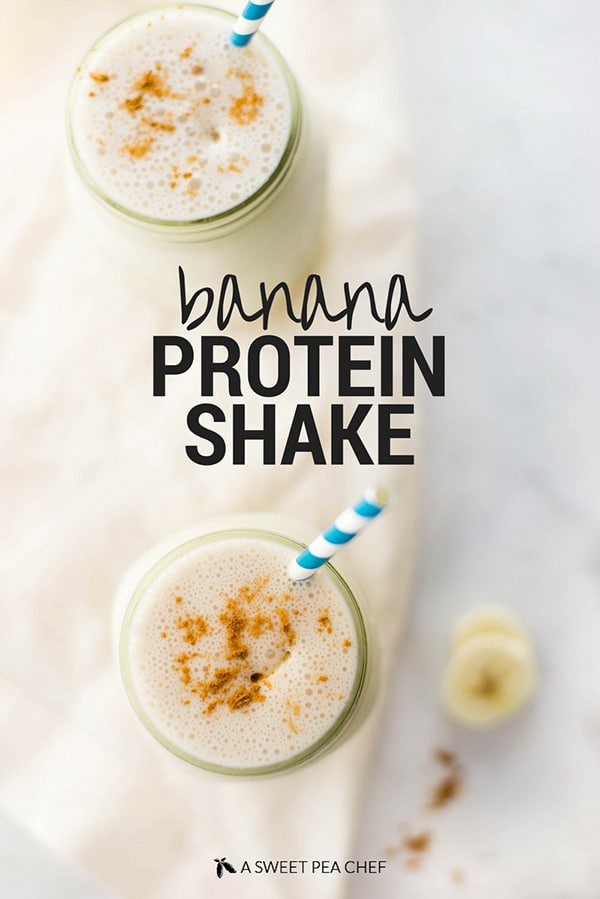 "Protein shakes are a great way to quickly get all sorts of protein as well as fill you up for a meal replacement. I like to have a protein shake every morning for breakfast. They take less than 5 minutes to make and are super delicious." Recipe: ASweetPeaChef.
High Protein Avocado Toast & White Beans With Roasted Tomatoes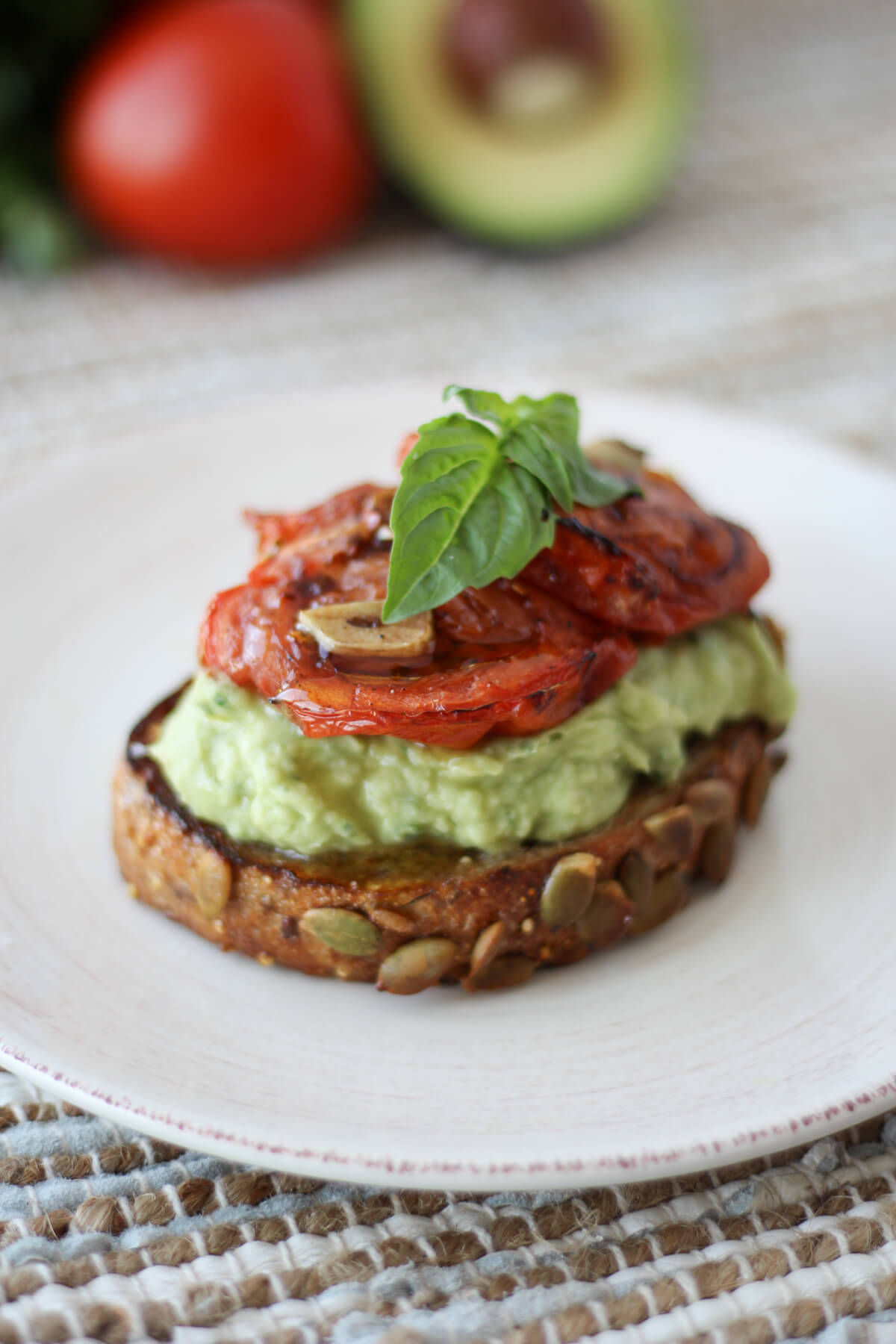 "This amazing high protein avocado toast with white beans and roasted tomatoes is a delicious gluten free, vegan breakfast or snack for any time of day." Recipe: AbbeysKitchen.
Chocolate Protein Ice Cream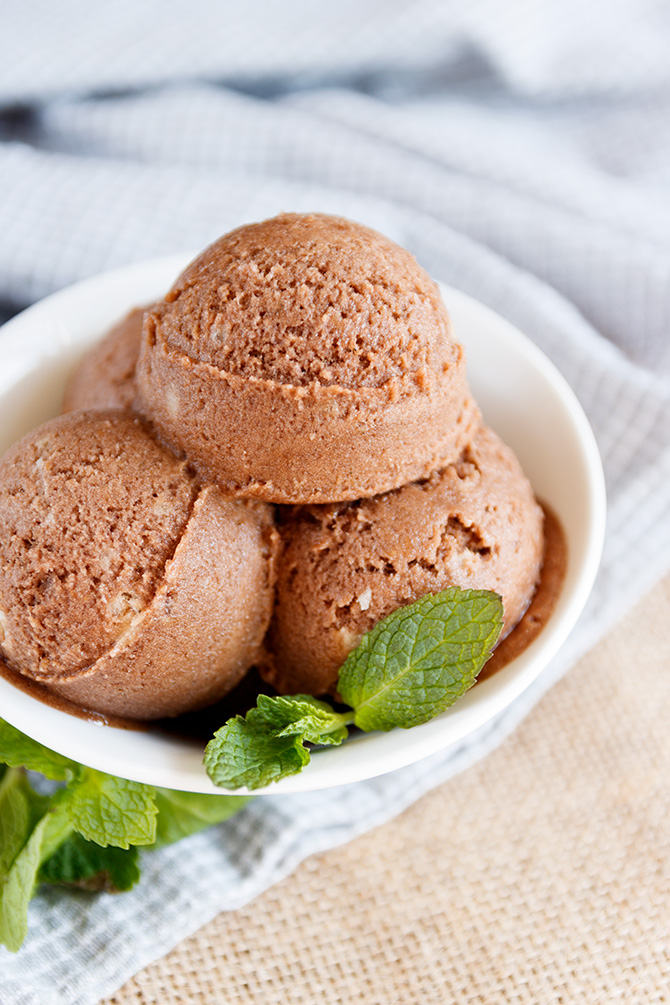 "No-churn ice cream made with frozen bananas and chocolate protein powder so you may indulge without all the guilt!" Recipe: JenniferMeyering.
The Best Beef Jerky
"The biggest question is probably what cut of beef to buy. I've made beef jerky with all different kinds, but my favorite the past few years has undoubtedly been flank steak." Recipe: GimmeSomeOven.
Cake Batter Protein Shake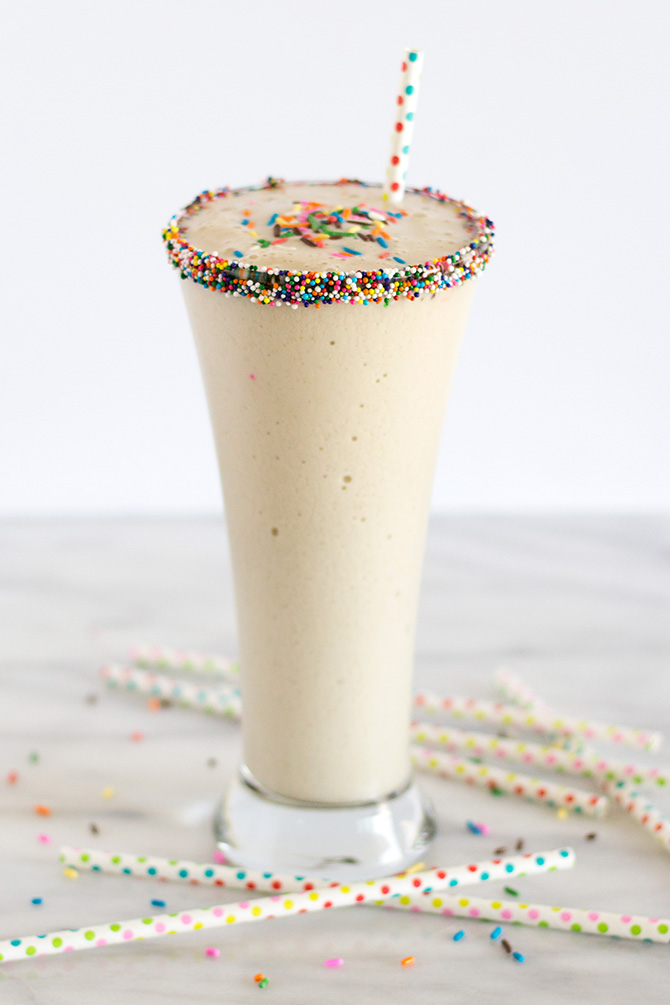 "Deliciously sweet protein shake that tastes just like cake batter… have your cake and eat it too! Without all the guilt!" Recipe: JenniferMeyering.
Maple-Tamari Roasted Almonds
"While these do have a slight saltiness, it's balanced by the sweetness of the maple syrup. Sweet and savory is my favorite flavor combination and these nuts are hands down my favorite snack during the fall." Recipe: TheKitchn.
Cake Batter Protein Bars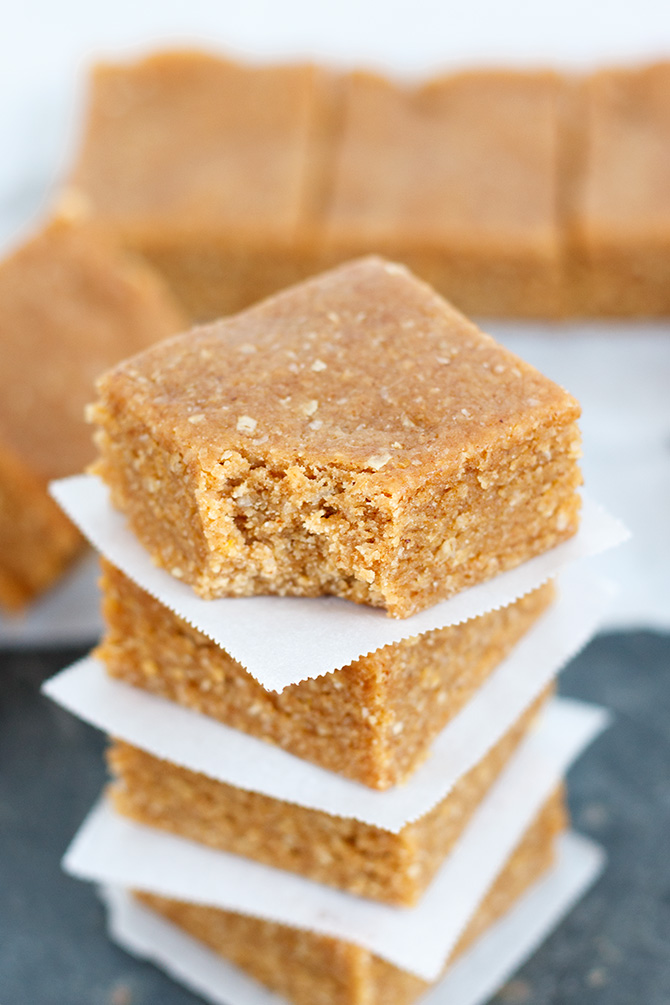 "Homemade protein bars with oat flour, coconut flour, almond butter, and cake flour to taste like cake batter in bar form!" Recipe: JenniferMeyering.
Peanut Butter Protein Cookies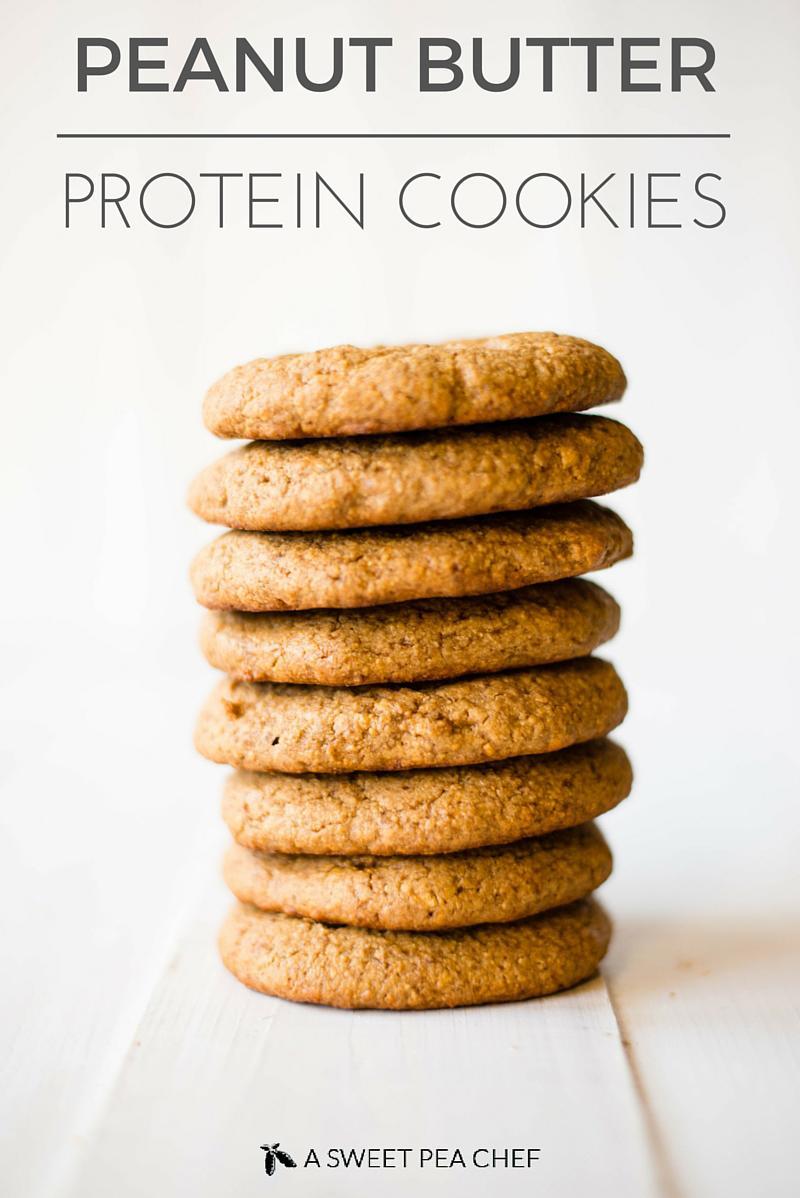 "Problem with cookies is they're not the best things for a healthy diet. Not that I can't enjoy one or two on a cheat day here and there. But, it got me thinking, wouldn't it be awesome if peanut butter cookies were actually healthy?" Recipe: ASweetPeaChef.
No Bake Chocolate Peanut Butter Protein Bars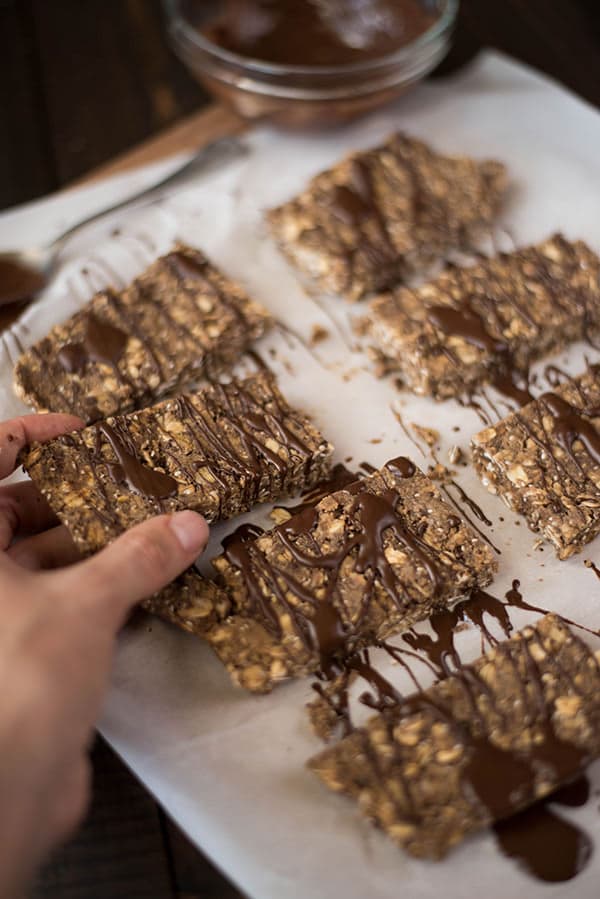 "And so these bars were made. You get protein in all sorts of ways — there is the peanut butter and protein powder for the main protein, but there are also chia seeds and oatmeal which not only add to the flavor and texture, but also bring some protein to the table." Recipe: ASweetPeaChef.
Strawberry Cheesecake Protein Pancakes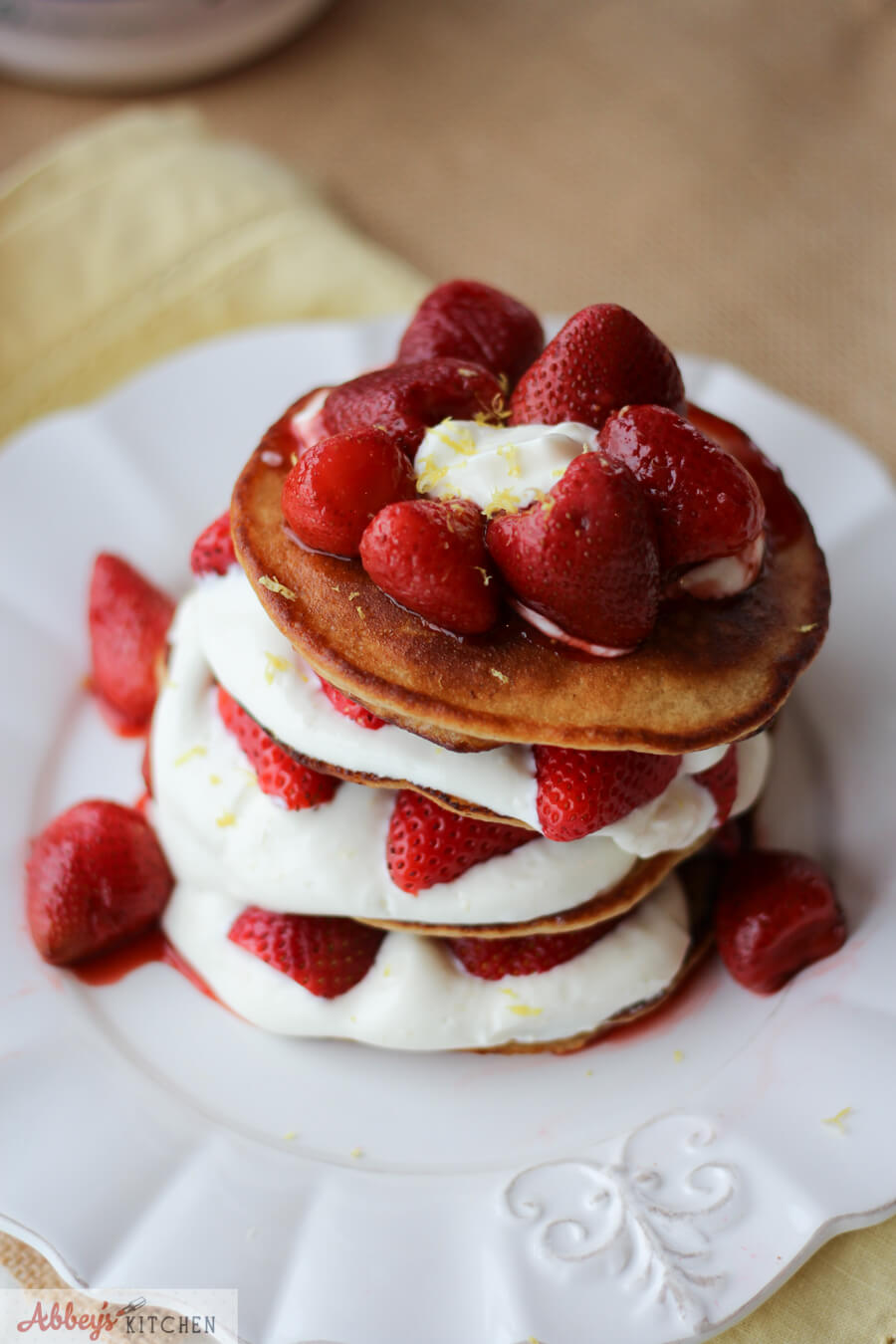 "These decadent strawberry cheesecake stuffed layered protein pancakes are totally gluten free, low in fat and packed with high quality fermented dairy protein." Recipe: AbbeysKitchen.
Apple Pie Protein Bars
"Instead of buying protein bars, make your own at home with this simple apple pie protein bar recipe." Recipe: JenniferMeyering.
Red Velvet Cheesecake Protein Shake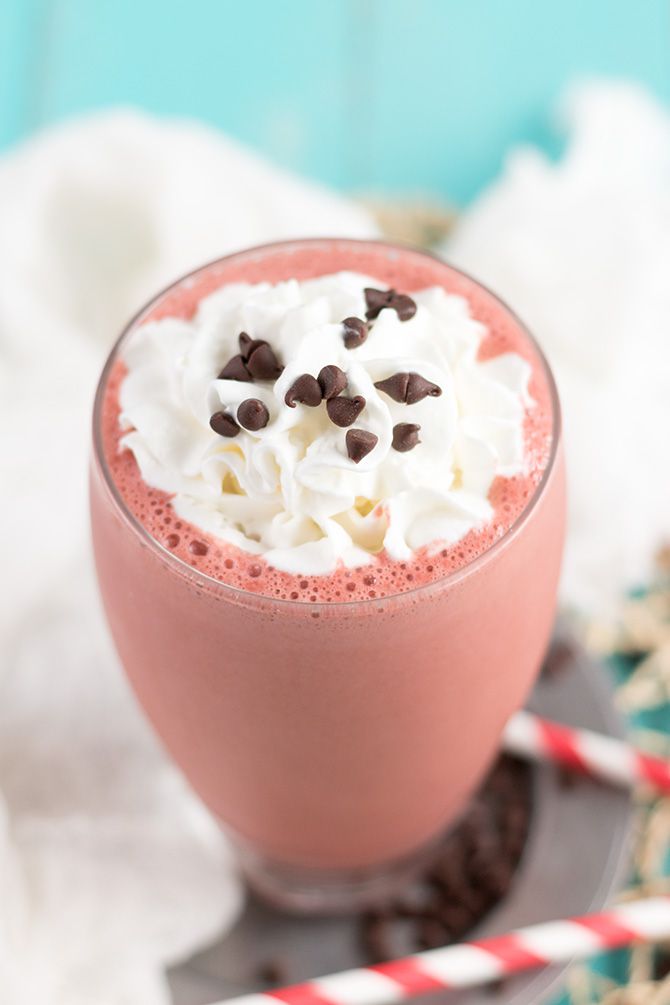 "Enjoy your favorite red velvet cheesecake in smoothie form with much less calories and packed with protein." Recipe: JenniferMeyering.
Chocolate Banana Peanut Butter Protein Shake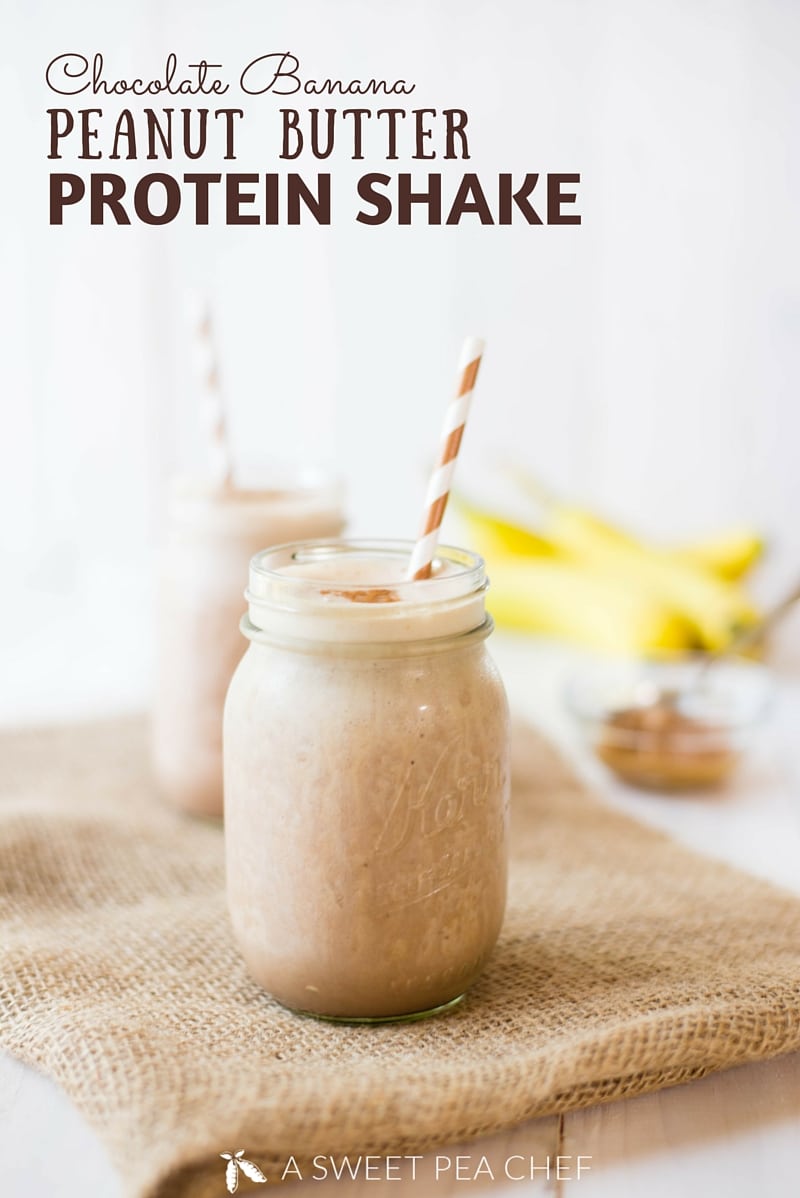 "This is one of our favorite protein shakes. It's super yummy, filling and full of protein!" Recipe: ASweetPeaChef.
Paleo Pumpkin Protein Donuts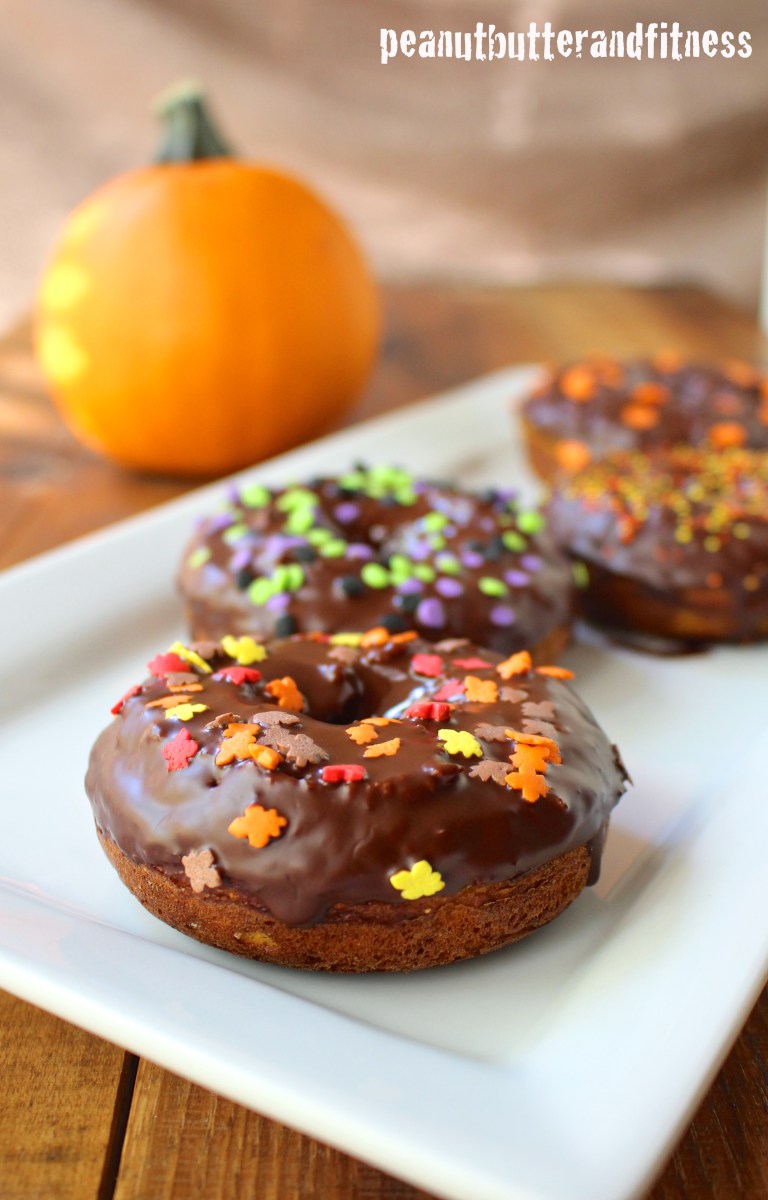 "Besides, these pumpkin donuts are so freakin' easy to make and they turned out GORGEOUS that you should be speed racing to the recipe so you can make some of your own. Of course, these are healthier donuts than you might find at DD." Recipe: PeanutButterAndFitness.
Chocolate Peanut Butter Protein Pancakes
"Normally I like some fruit in my pancakes since fruit just belongs with breakfast. But who can argue with peanut butter and chocolate? Not this kid." Recipe: PeanutButterAndFitness.
Birthday Cake Protein Pancakes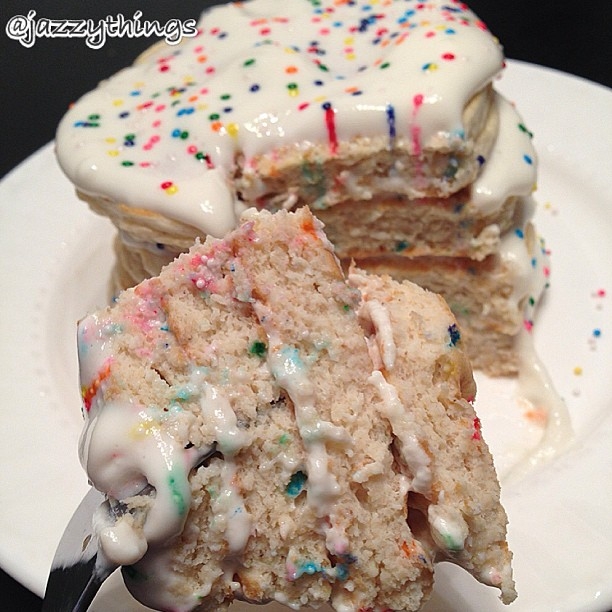 "I figured I could follow-up a cake booty picture with the appropriate pancakes. Also, someone asked if I have a recipe for birthday cake pancakes – I do now !! Also, it's not my birthday, but I love cake." Recipe: RippedRecipes.
The Easiest Protein Pancakes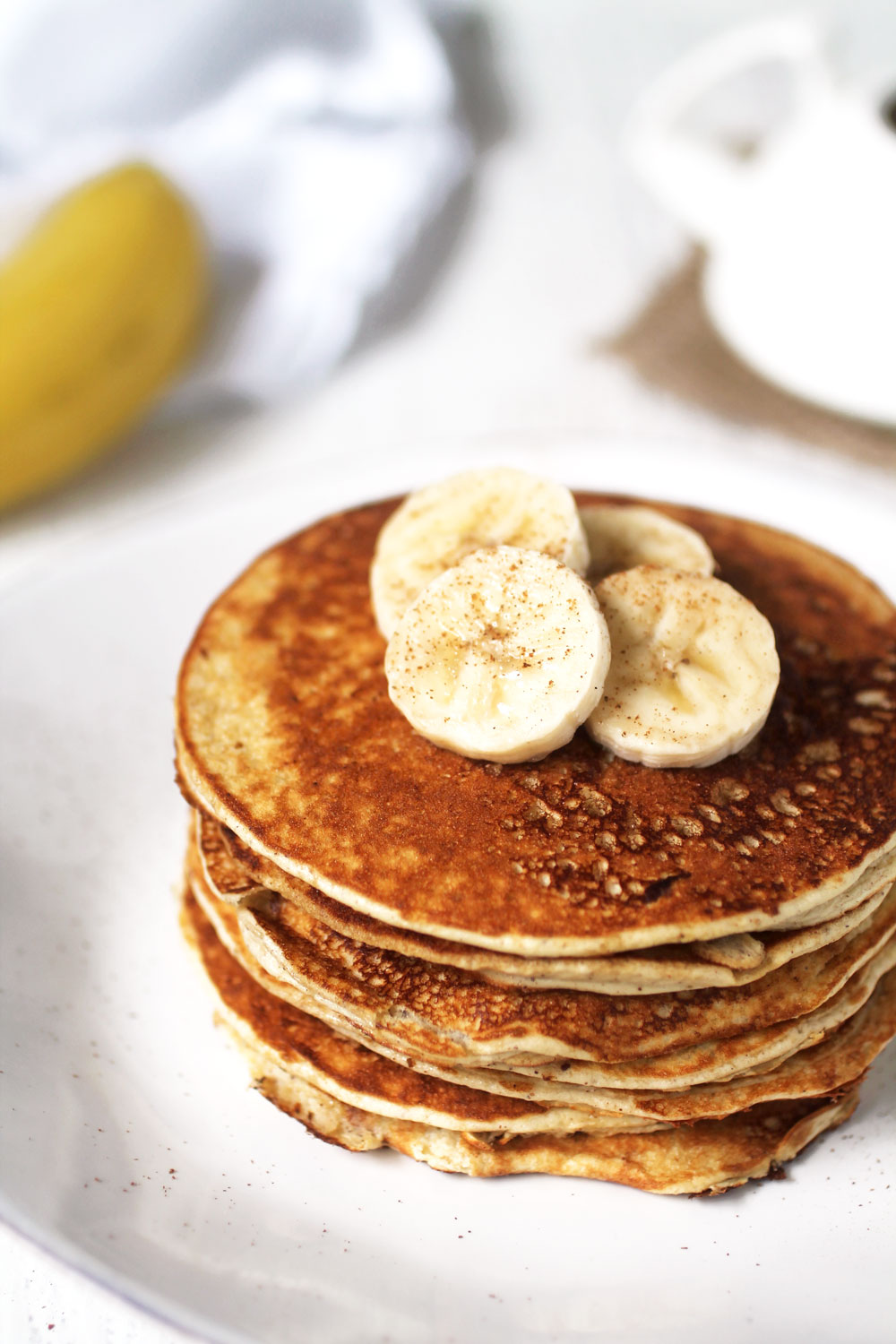 "I will say, as good as these do taste, they are designed to be able to eat pancakes for breakfast and not feel like you're cheating. I mean think about it, you're eating one banana, one egg, about 20 grams of plant based protein, and cinnamon. Maple syrup is a natural sweetener (totes fine), but they don't even need the extra sweetness". Recipe: Spinach4Breakfast.
Pumpkin Apple Protein French Toast Cups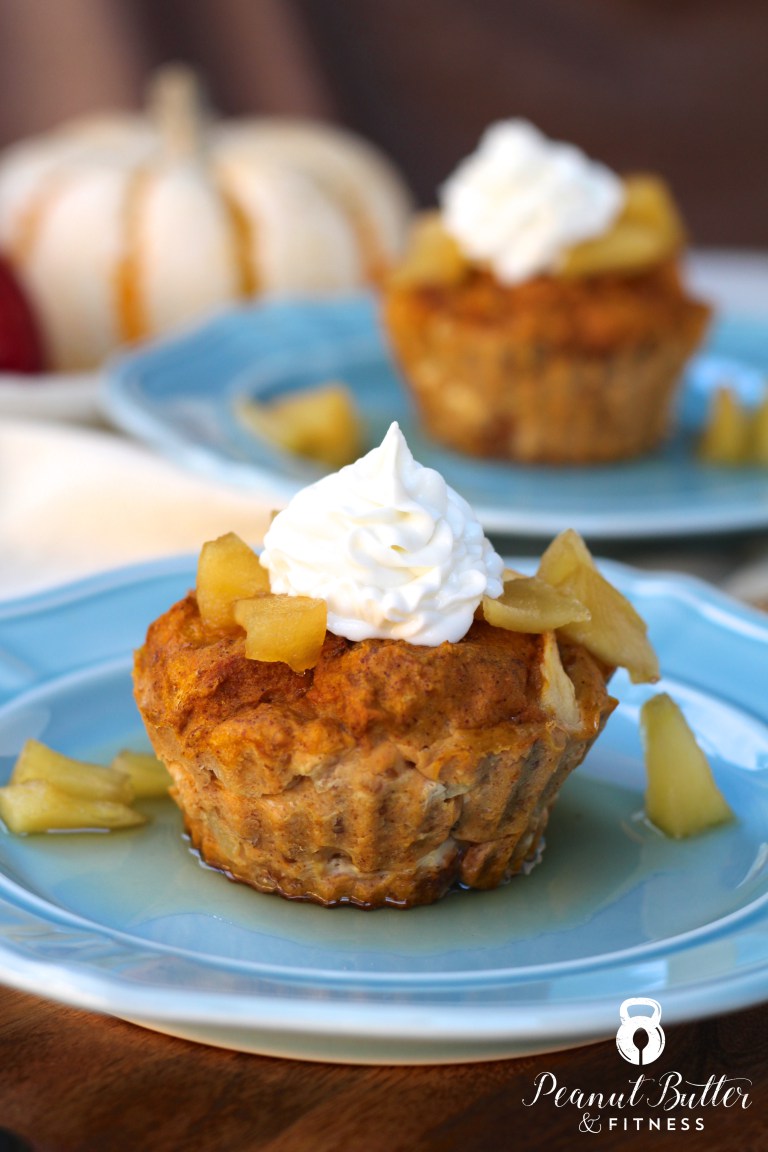 "I made my French toast cups in these silicone jumbo muffin molds, but you can just as easily use a regular muffin tin. The French toast cups will bake faster in the muffin tin, so if you're trying to get breakfast on the table more quickly, just go for the muffin tin." Recipe: PeanutButterAndFitness.
High Protein Peach Sorbet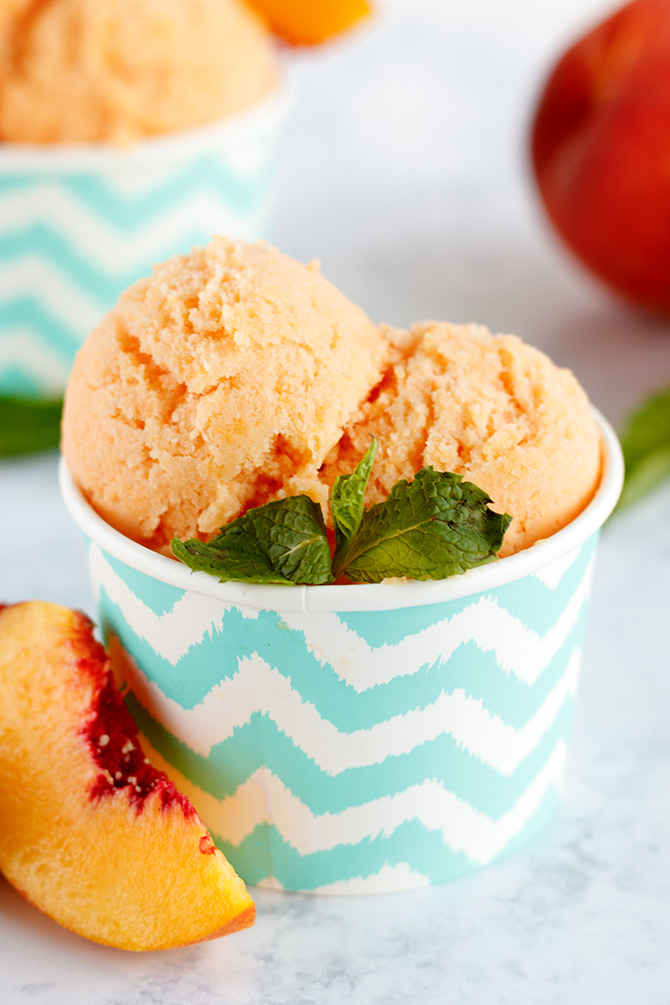 "Simple sorbet made with 4 simple ingredients that is packed with protein so you can have your ice cream without all the guilt!" Recipe: JenniferMeyering.
Protein Ice Cream With Only Two Ingredients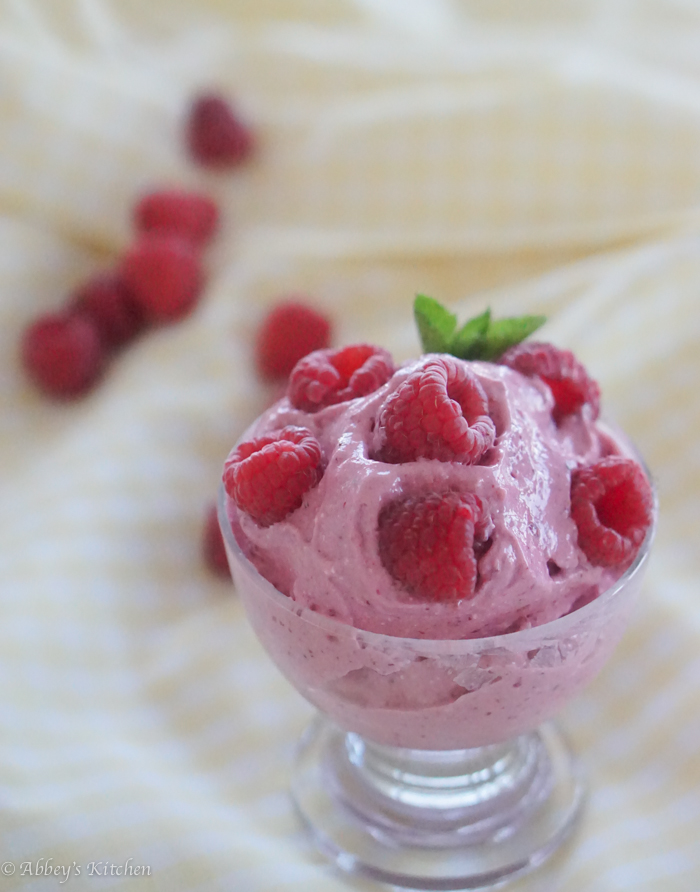 "Lately, I've been whipping up healthy snack recipes front, right and centre. The goal with all of my snack recipes is to get them under 200 calories (so that you don't spoil lunch or dinner!), and ensure that they pack the hunger-crushing combination of protein and fibre (ideally at least 5 g each)." Recipe: AbbeysKitchen.
High Protein Healthy Party Mix 3 Ways

"These 3 takes on the High Protein Healthy Party Mix are perfect healthy, gluten-free snacks for entertaining at your cocktail party or holiday soiree made with popcorn and jerky!" Recipe: AbbeysKitchen.
Maple & Banana Whey Protein Pancakes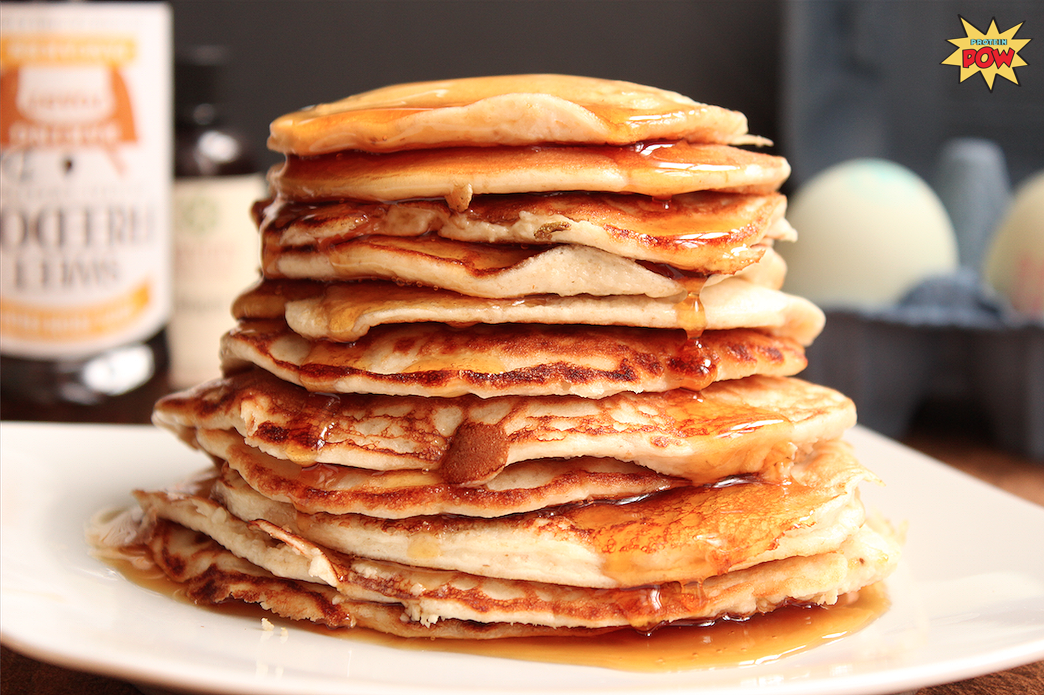 "Plate the beasts, add maple syrup, honey or Sweet Freedom on top + sliced bananas and/or strawberries, some bacon, ham, nut butter, coconut oil… basically, whatever your tastebuds demand and your macros allow for." Recipe: ProteinPow.