41 Immune Boosting Ingredient Packed Recipes That You Will Love!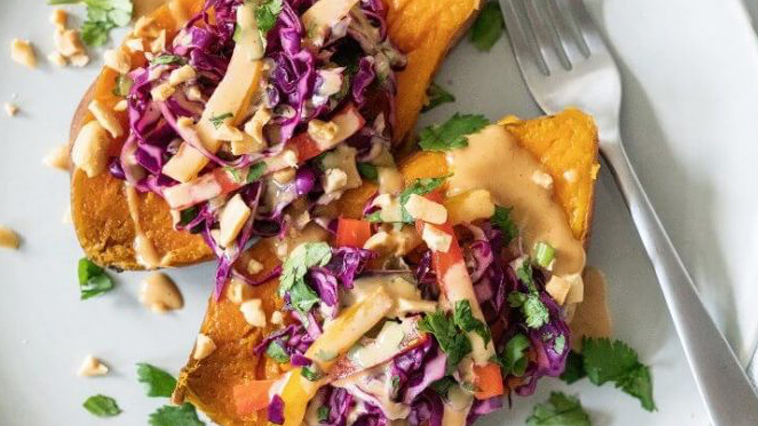 While there are no magic cures for your immune system, and above all else, you need to be following the health and medical guidelines in your country, it doesn't hurt to try and keep your body fit and healthy and provide it with the essential stuff it needs to function at it's best.
Foods like turmeric, garlic, citrus fruits, sweet potatoes, kale, broccoli, spinach etc are widely regarded, in tandem with a healthy overall diet, to possibly help boost your immune system!
So we have collected 41 immune boosting food recipes from some incredible blogs that taste delicious and you will absolutely love! As always, save and share your favourites on social media! Enjoy!
41 Immune Boosting Ingredient Packed Recipes That You Will Love!

Turmeric Broth Detox Soup (Ayurvedic + Healing)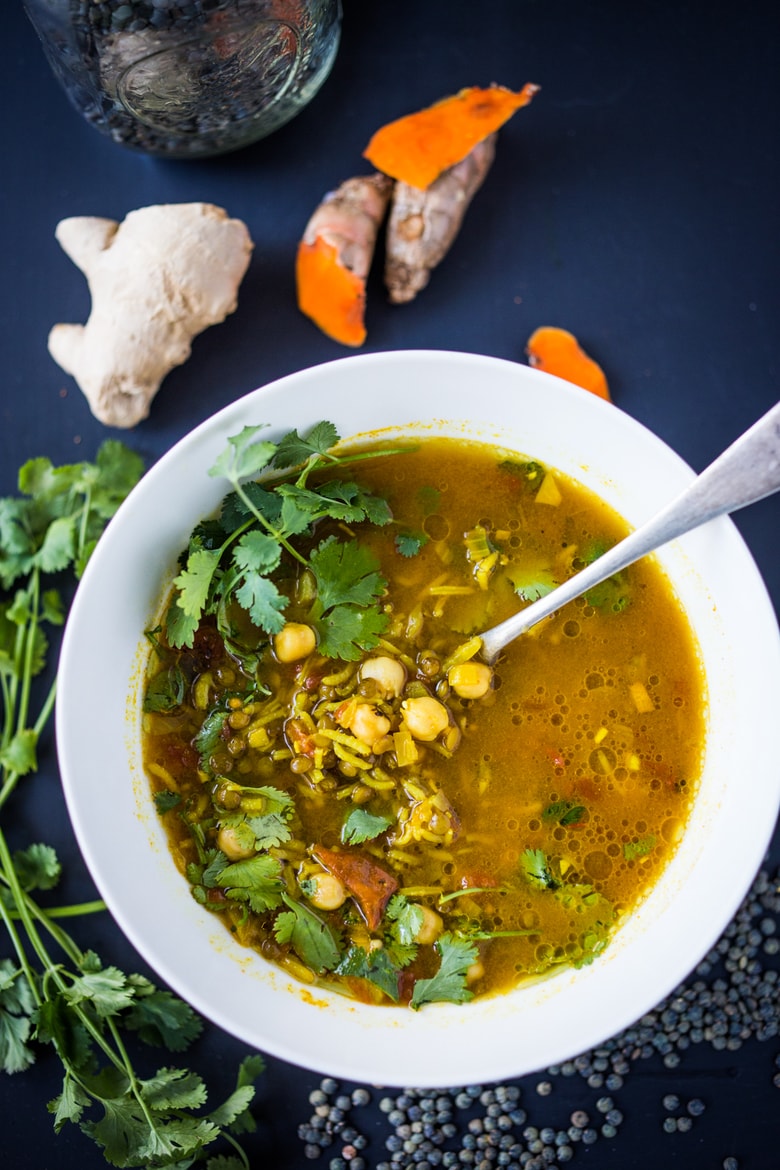 "Turmeric Broth Detox Soup- a naturally healing, soothing and comforting, Ayurvedic soup that is highly customizable to your needs. Vegan and GF adaptable!". Recipe: FeastingAtHome.

Blueberry Cranberry Smoothie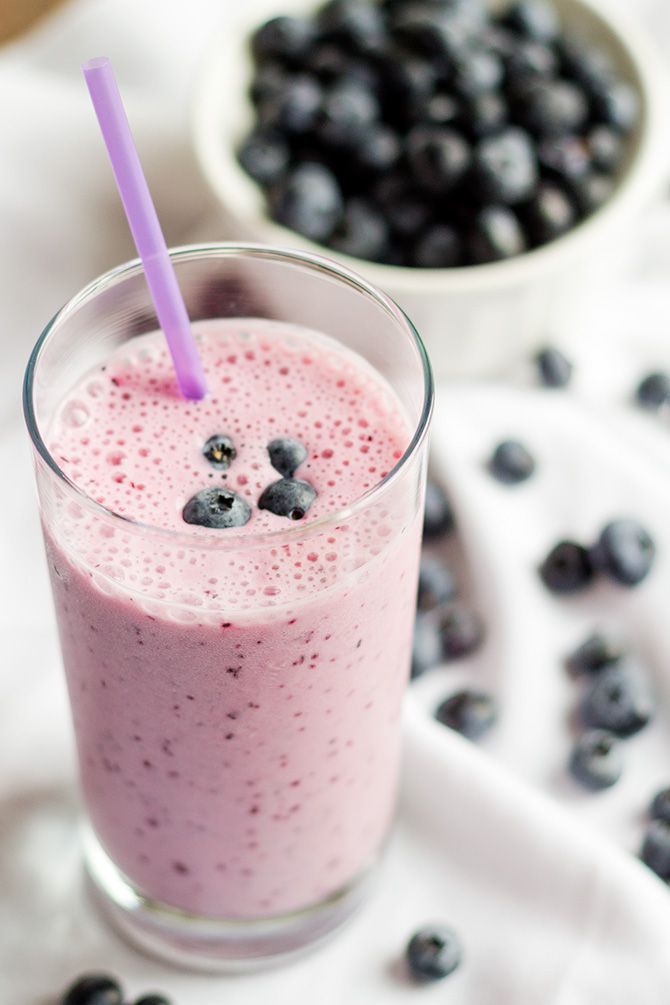 "Make yourself a satisfying treat with this blue-cran smoothie made with fresh blueberries, greek yogurt, and cranberry juice." Recipe: JenniferMeyering.

Garlic Chili Tofu With Sesame Broccolini
"Here is one of my favorite ways to prepare tofu for dinner. Garlic Chili Tofu with Sesame Broccolini – it's really fast, like 15 minutes fast, healthy and super flavorful. If you've never been a fan of tofu, I want you to do me a favor, make this. ". Recipe: FeastingAtHome.

Grilled Crispy-Skinned Salmon With Whole Lemon-Sesame Sauce
"Adding an entire lemon—skin, pith, and flesh—to the sauce provides it with brightness and texture. Any bitterness from the pith will be offset by the sesame oil and honey. That balance makes it a super versatile condiment that pairs well with grilled or roasted vegetables and is great as a topping for stews and braises come winter. And remember: You absolutely want to cook fish that still has its skin on. It protects the fish while it grills and, despite what you think or have been told, will help it release from the grill grates more easily.". Recipe: BonAppetit.

One Pan Salmon, Sweet Potatoes & Asparagus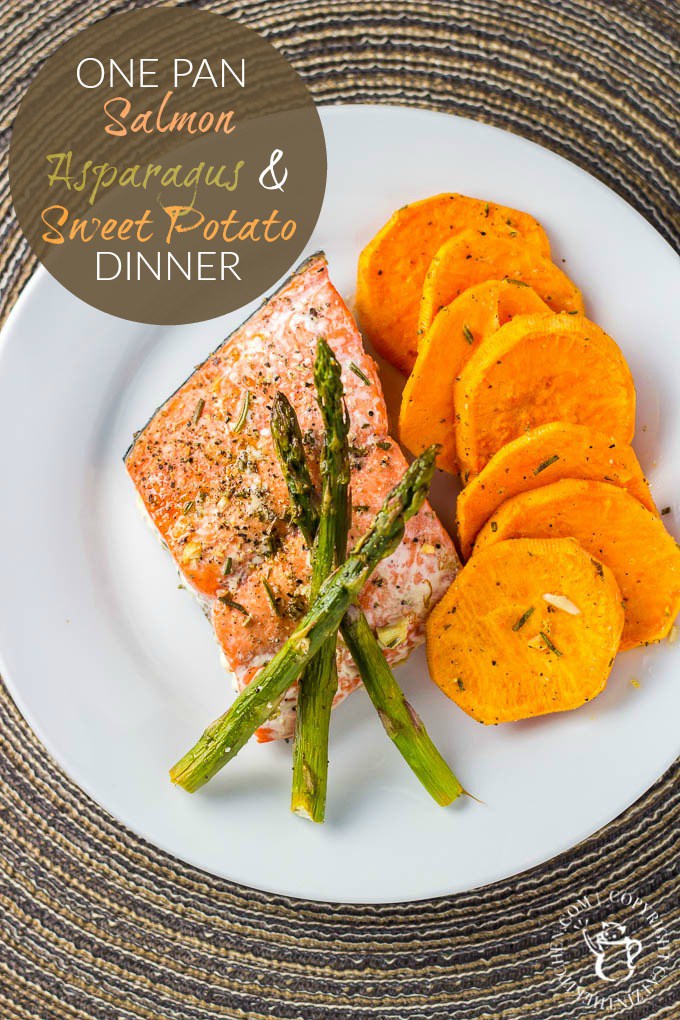 "Sometimes you need a superfood fix, and this one pan salmon dinner with asparagus and sweet potatoes provides a full meal that is easy, healthy, and quick!" Recipe: CatzInTheKitchen.

Slow Cooker Chicken Noodle Soup

"Made right in the crockpot! So hearty, comforting and soothing. Perfect during the cold weather or fighting off a cold!" Recipe: DamnDelicious.

One Pan Lemon Chicken With Asparagus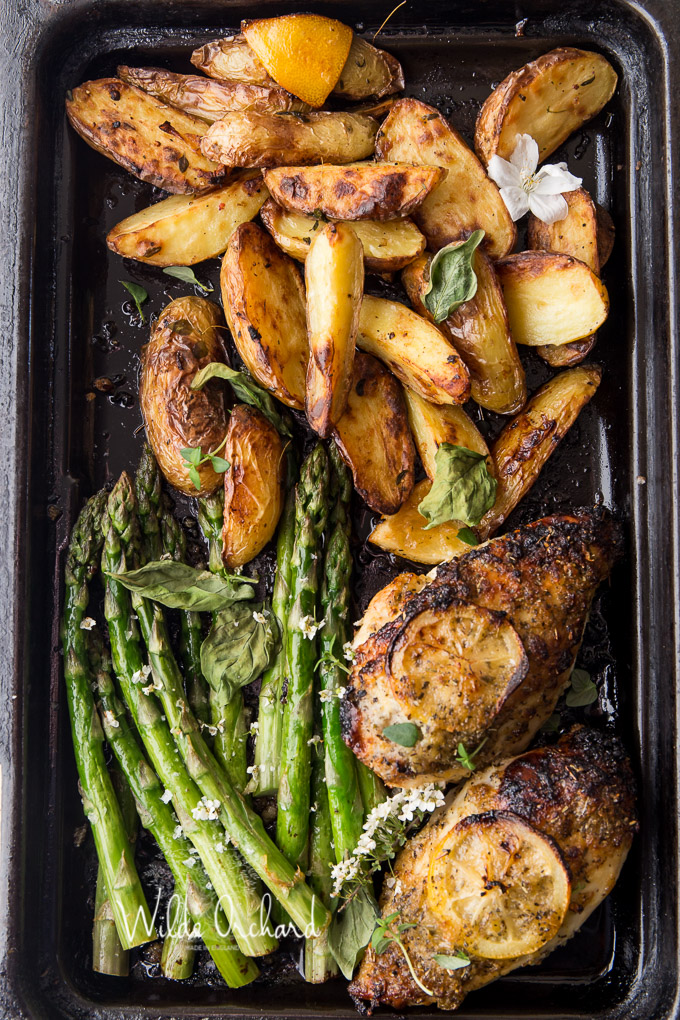 "One Pan Lemon Roast Chicken and Asparagus with roasted lemon pepper potatoes. This is the one pan wonder dinner, of your busy Friday night dreams. Dinner goals, guys!" Recipe: wildeorchard.co.uk

Kale Salad With Avocado Caeser Dressing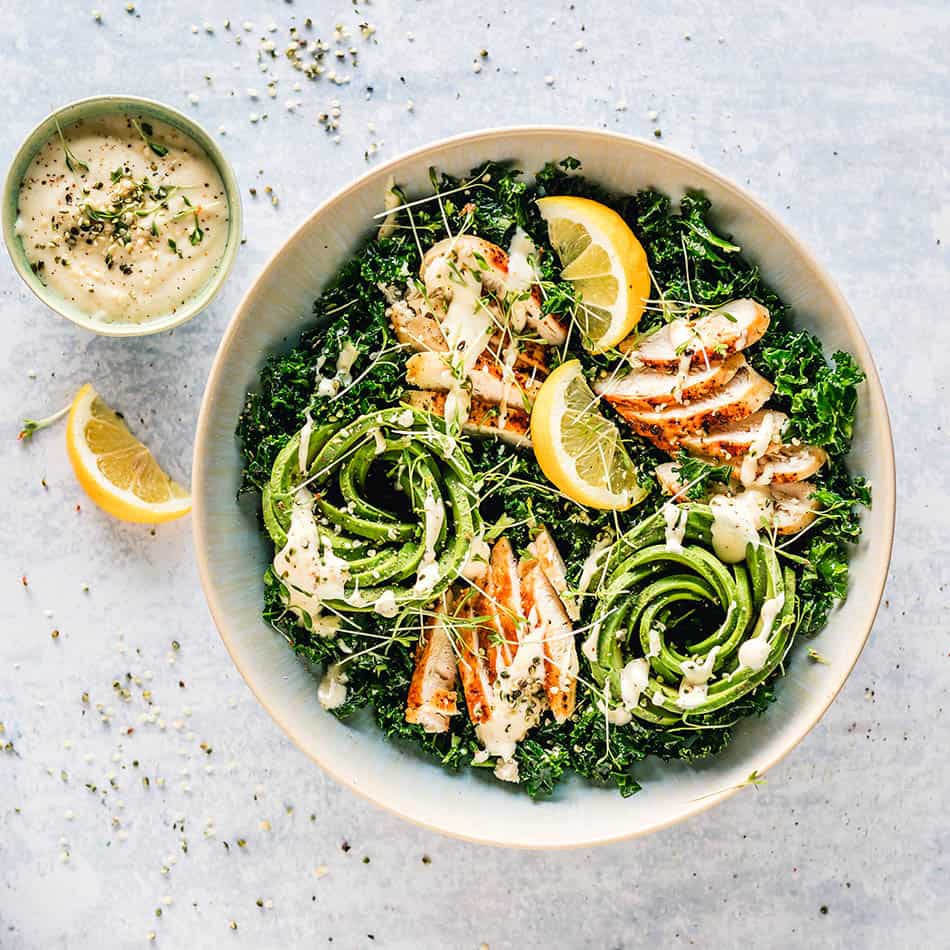 "This Kale Salad is so easy to make and is a healthy twist on the Classic Caesar Salad. It's the perfect side or lunch for spring and summer potlucks, barbecues, picnics and parties. Packed with kale, creamy avocado, grilled chicken with a homemade Caesar dressing that is low carb, keto and Whole30 compliant". Recipe: LifeMadeSweeter.

Lemon Garlic Shrimp Skewers
"Take your shrimp to the next level with these quick and easy but oh so tasty Lemon Garlic Shrimp Skewers. They will be your grill's best friend this summer! ". Recipe: TheHealthyFoodie.

Keto Peruvian Chicken Soup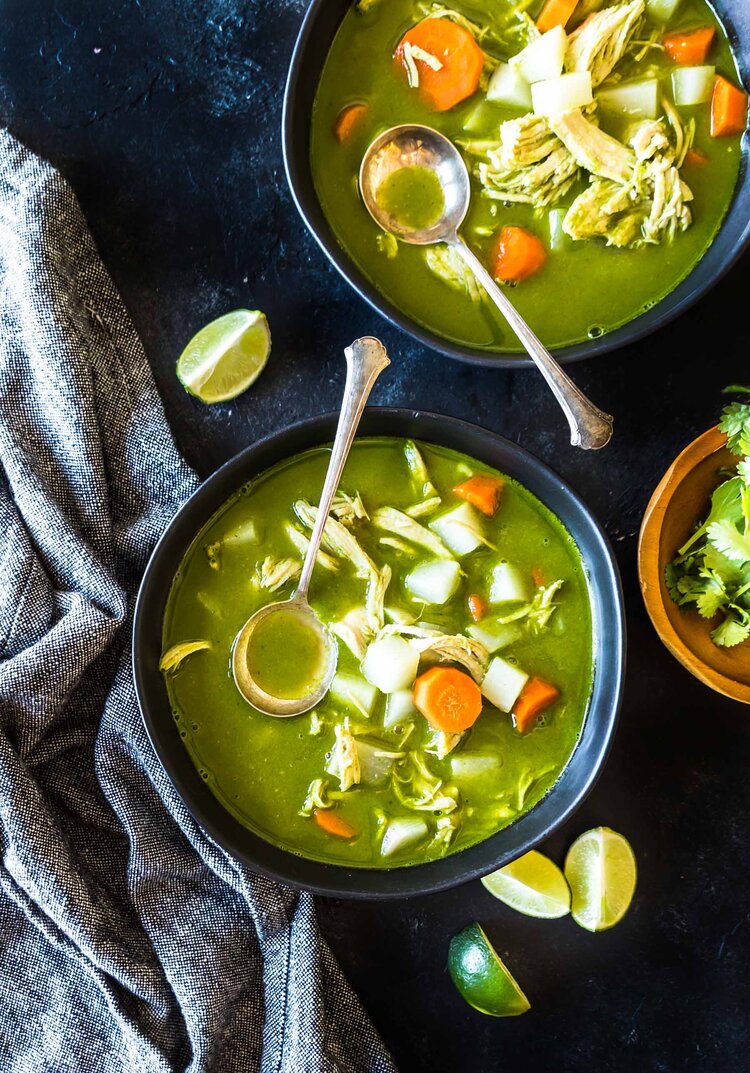 "Peruvian Chicken is one of our favorite meals so we thought it was about time for some Peruvian Chicken Soup! This soup is loaded with chicken, turnips, carrots, peppers, onions, garlic, cilantro, and lime juice. ". Recipe: CastIronKeto.

Lemon Pepper Chicken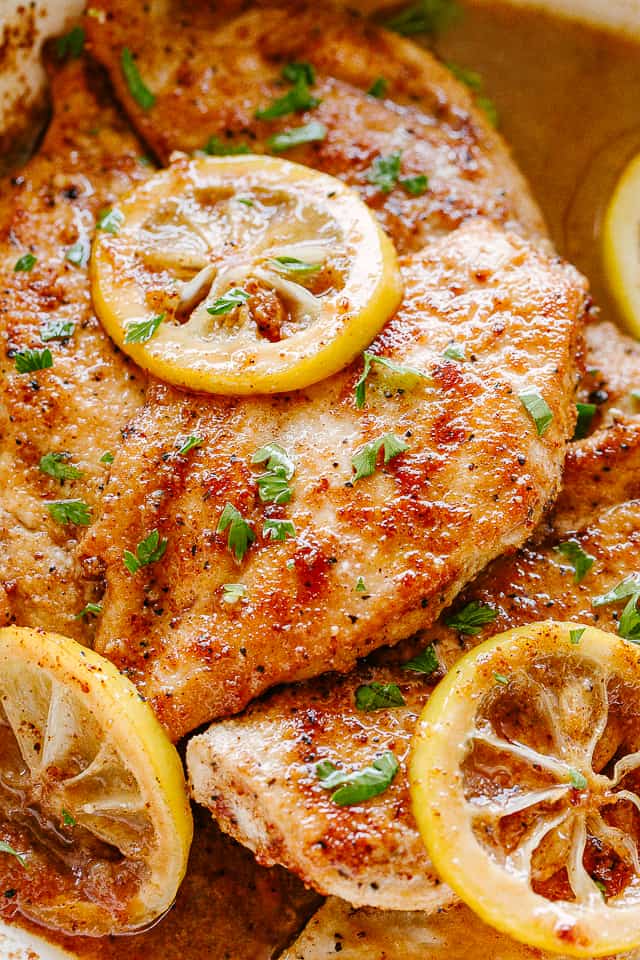 "Lemon Pepper Chicken – Tender and delicious seared chicken breasts coated with a coconut flour and lemon pepper seasoning, and finished off with a simple garlic butter sauce. It's incredibly simple, made with pantry staples and is ready in just under 30 minutes!". Recipe: DietHood.

Oven Baked Salmon And Asparagus With Garlic Lemon Butter Sauce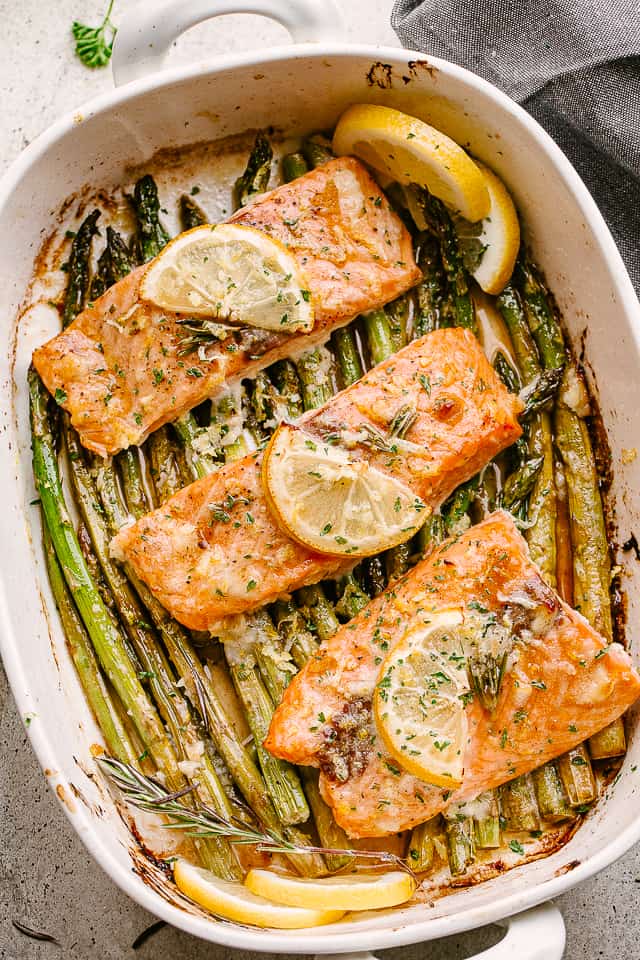 "Oven Baked Salmon and Asparagus with Garlic Lemon Butter Sauce – Oven baked Salmon and fresh Asparagus tossed in a delicious lemon garlic butter sauce and baked to a juicy and flaky perfection. This salmon recipe is a low carb, 30-minute meal packed with amazing flavors, and it all comes together in just one pan. ". Recipe: DietHood.

12-Minute Saucy Chicken Breasts With Limes
"A roasting trick for weeknight chicken yields juicy meat and golden, crispy skin.". Recipe: BonAppetit.

Nourishing Crock Pot Paleo Chicken Soup & Kale Soup Recipe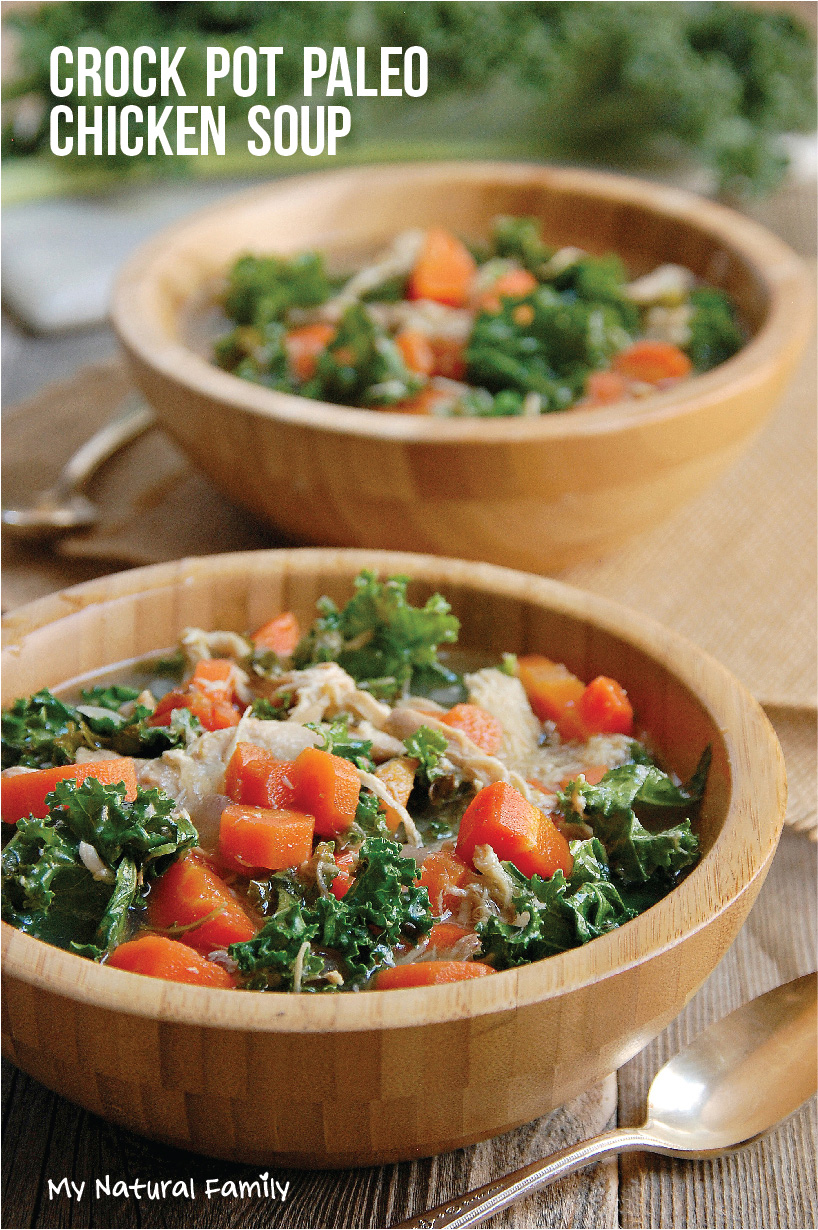 "This is a Paleo chicken Soup slow cooker recipe loaded with bright vegetables and tender, fall off the bone chicken. It is packed full of hearty vegetables and tender, juicy chicken. I decided to call this chicken soup "nourishing" since you create your own meat broth using bone-in thighs." Recipe: MyNaturalFamily.

Brothy Chicken With Ginger And Bok Choy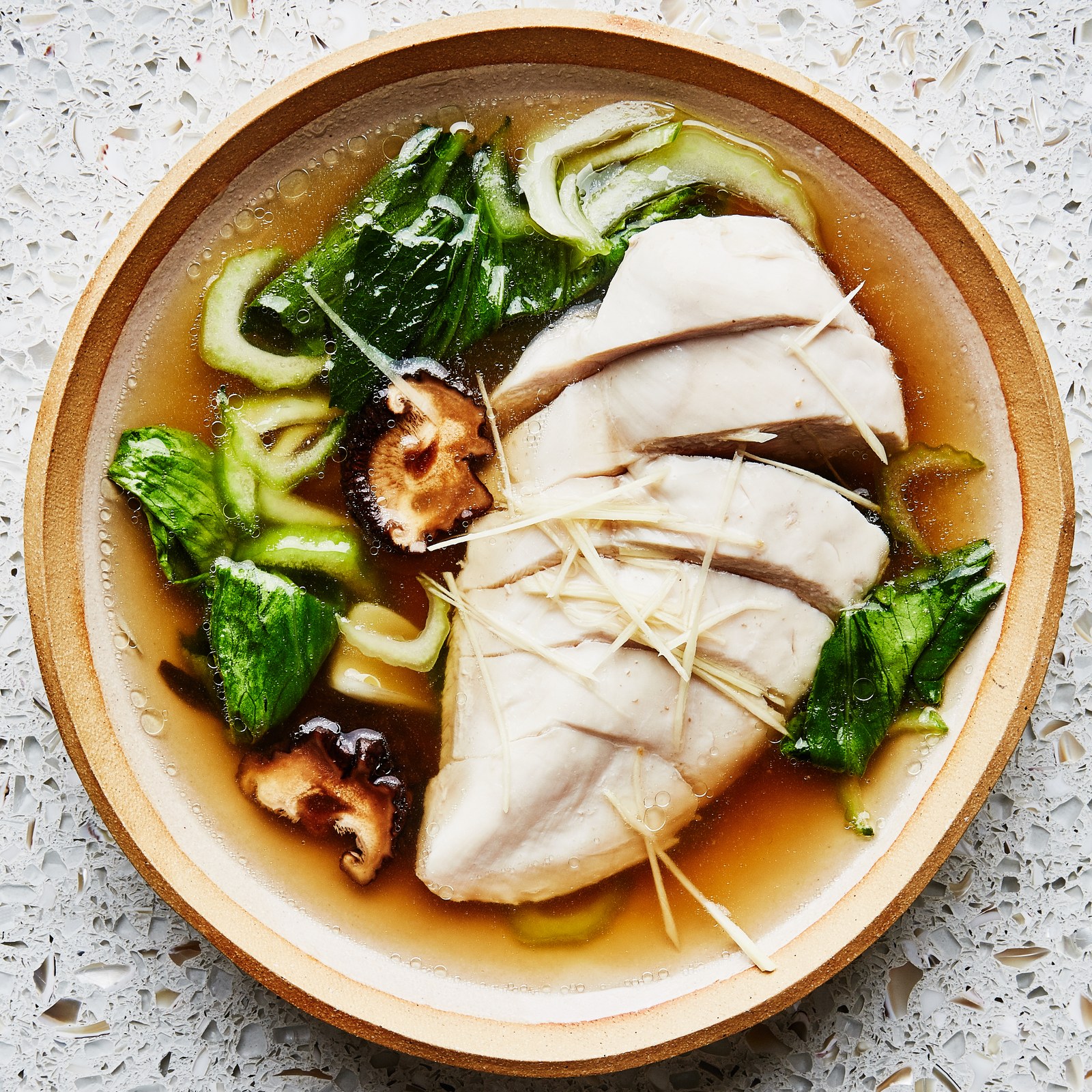 "Even steaming can overcook chicken. Keep the heat and steam gentle and remove it when it's just firm and has a bit of spring when pressed.". Recipe: BonAppetit.

Sumac Fried Eggs With Red Chile And Garlic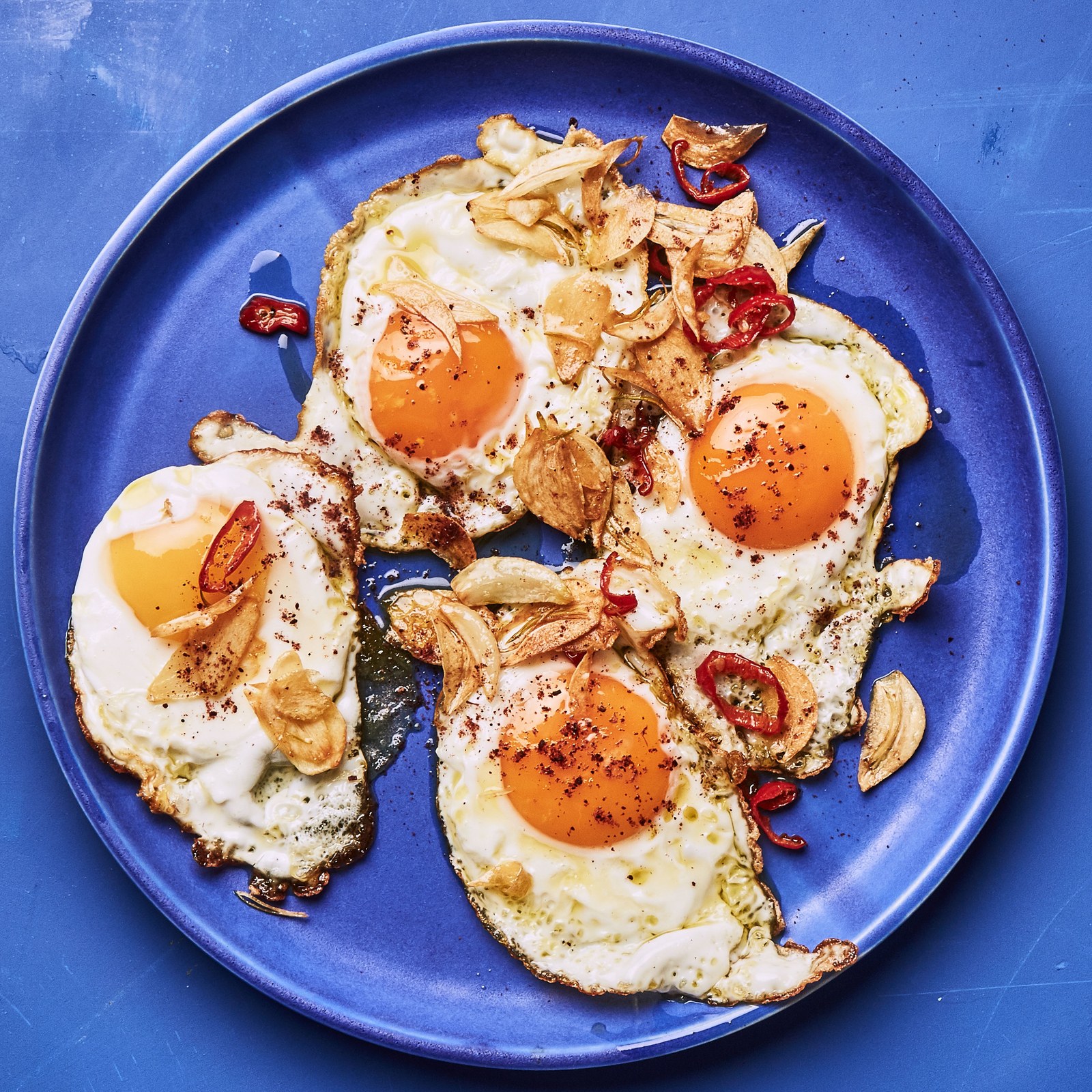 "In Lebanon, eggs are usually fried with sumac and a bit of oil or animal fat until the white forms crisp edges. Here we added garlic and chile in addition to the traditional sumac.". Recipe: BonAppetit.

Superfood Summer Fruit Smoothie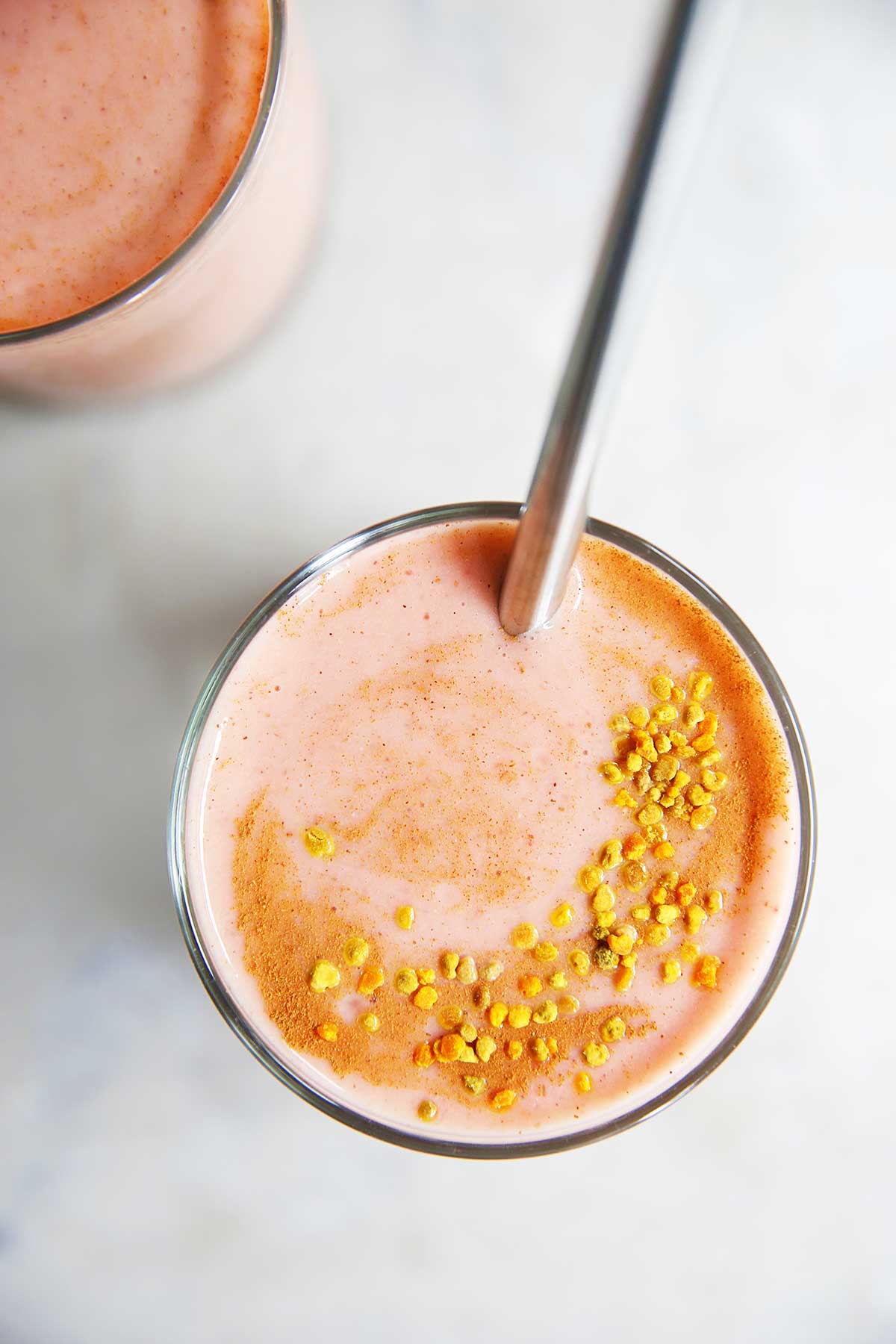 "This Superfood Summer Smoothie is loaded with Summer fruits and packed with tons of antioxidants! It is dairy-free, vegan, and the perfect start to any morning!" Recipe: LexisCleanKitchen.

Blueberry Avocado Smoothie

"This super creamy blueberry avocado smoothie is packed with protein, healthy fats, vitamins and antioxidants. Gluten-free and easily made vegan, it makes a healthy and delicious breakfast or snack." Recipe: RunningWithSpoons.

Grilled Citrus-Shrimp Lettuce Cups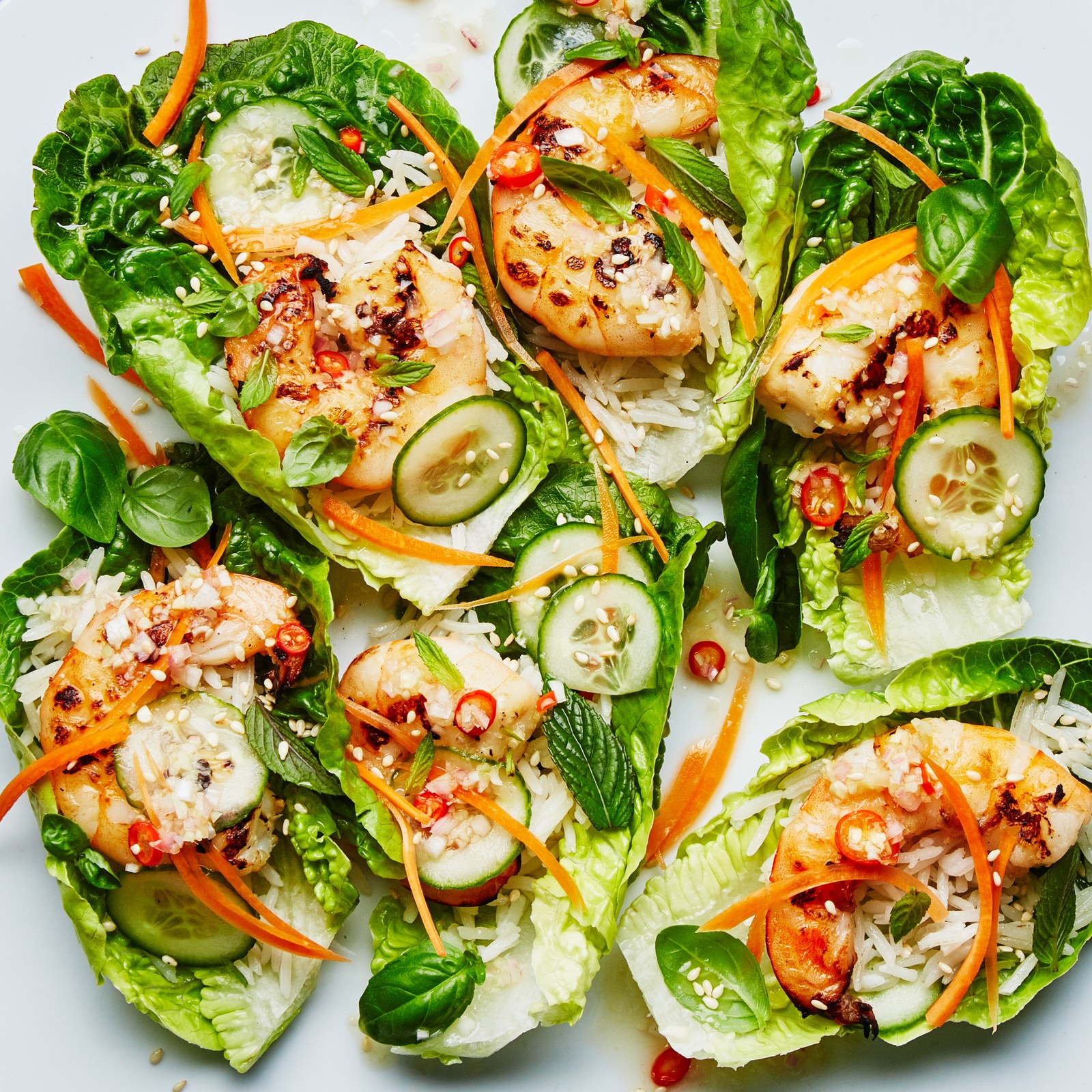 "This marinade recipe works with any other quick-cooking shellfish or seafood—try scallops or squid. Just be sure to stick to the 30-minute marinade in any case, since going longer can toughen the flesh.". Recipe: BonAppetit.

Avocado Chicken Salad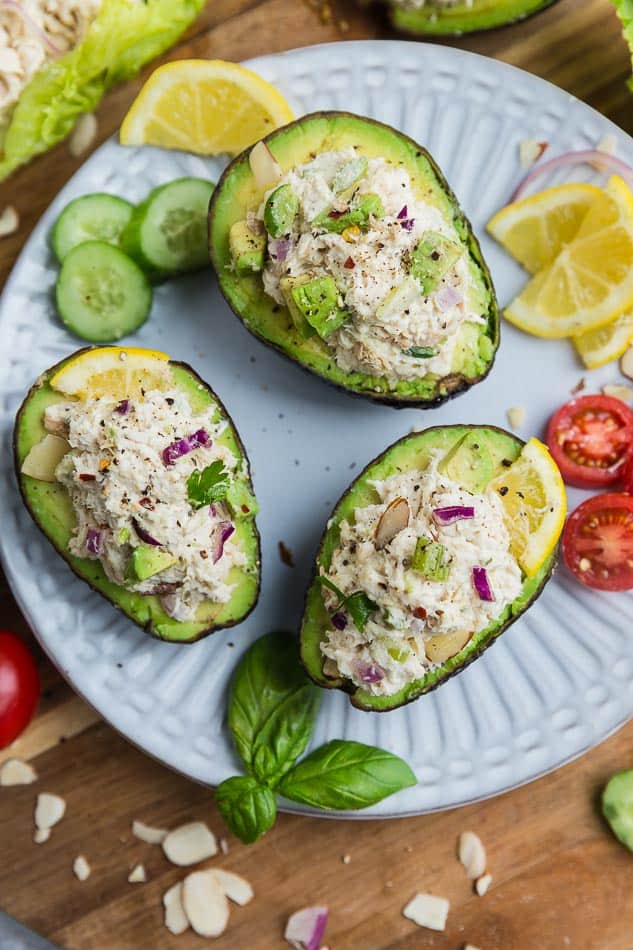 "This Avocado Chicken Salad is light, refreshing and so easy to make using simple ingredients. It's made with cooked chicken, fresh lemon and creamy avocado for the perfect healthy low carb lunch and keto snack.". Recipe: LifeMadeSweeter.

Shrimp Salad With Avocado And Spinach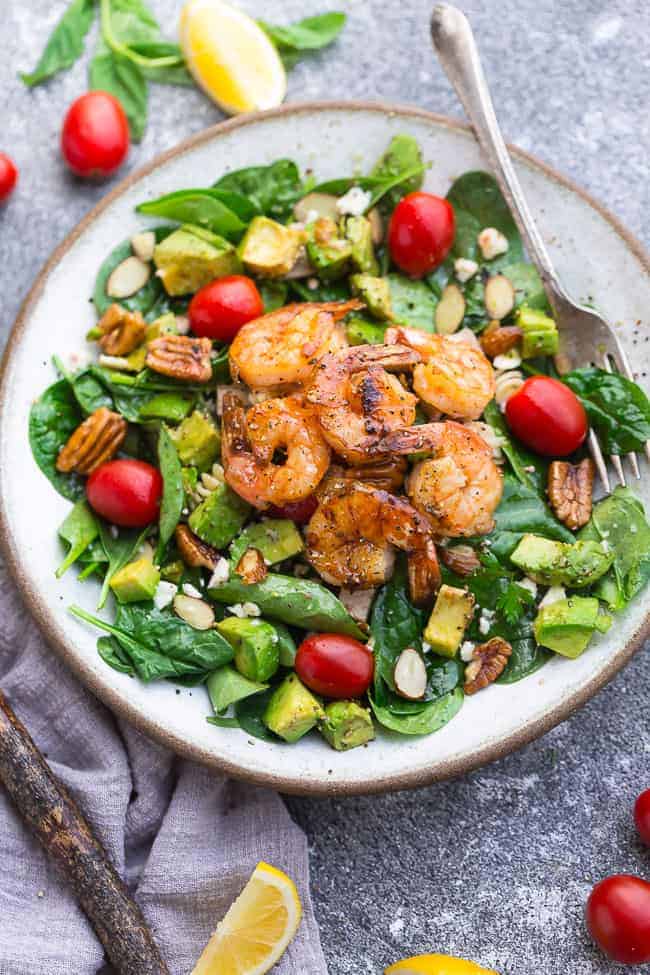 "This Shrimp Salad is a healthy & flavorful dish perfect for lunch or a light dinner. Made with spinach, avocado, cherry tomatoes, pecans, almonds and a homemade poppy-seed dressing. Low Carb, keto with options for paleo & Whole30.". Recipe: LifeMadeSweeter.

Ginger Scallion Ramen Noodles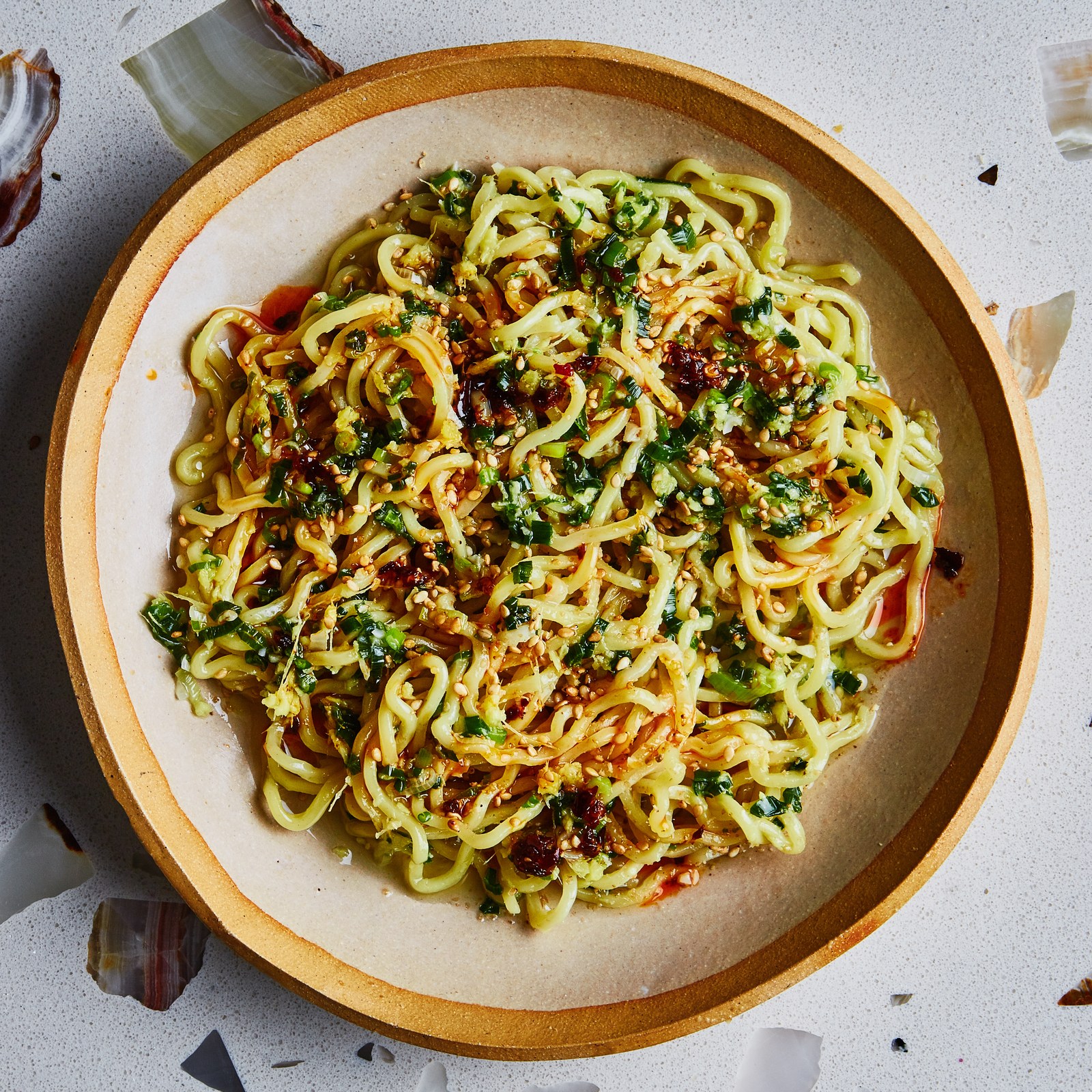 "The noodles are just a vessel for this savory, gingery, simple weeknight sauce. Double the batch, and you'll always have a way to brighten up simple grilled or pan-roasted chops, roasted veggies, or grain bowls.". Recipe: BonAppetit.

Mixed Nut And Seed Crackers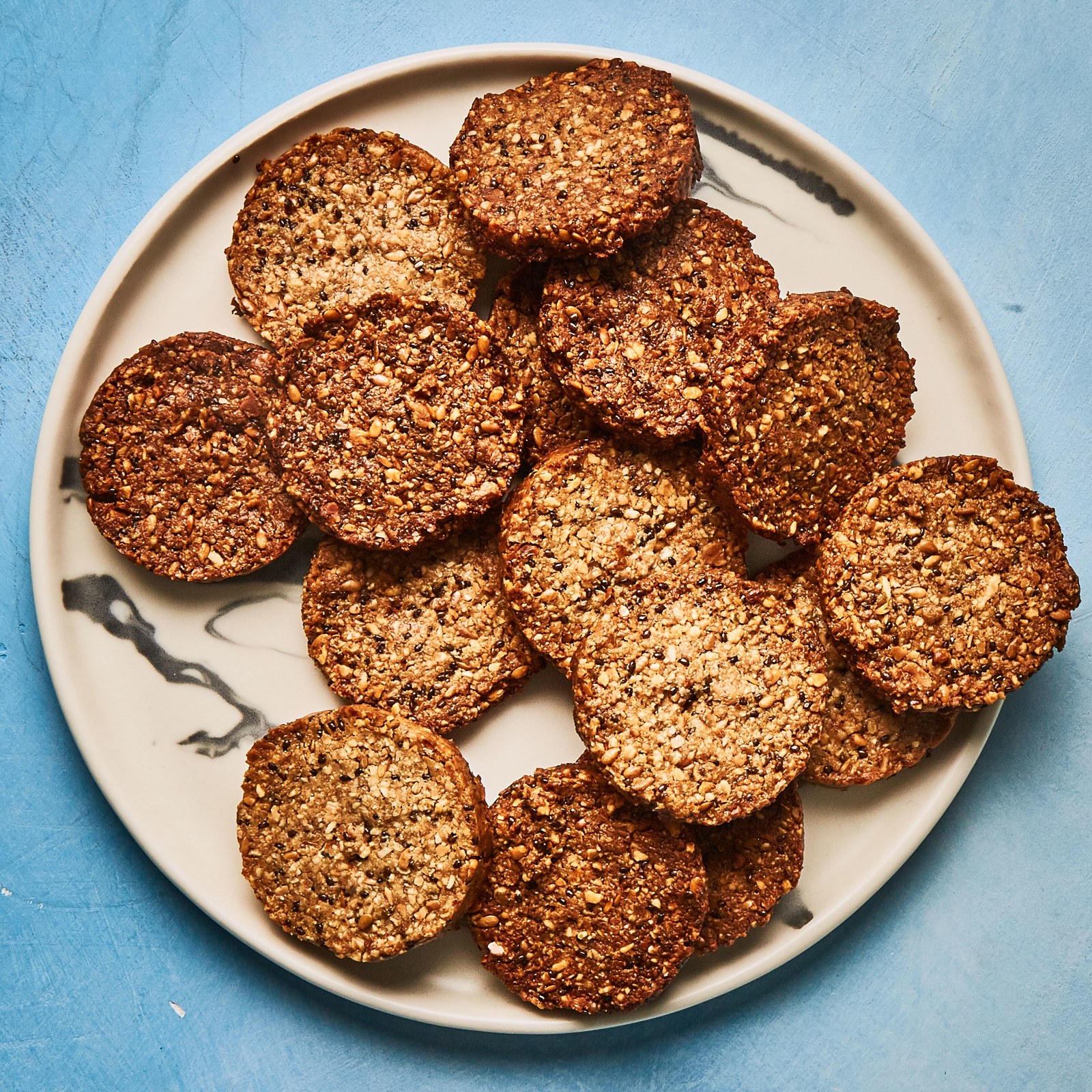 "Freezing the dough at least one hour before baking allows the seeds and nuts to absorb the excess liquid—this will help the baked crackers hold together.". Recipe: BonAppetit.

Spiced Sweet Potato And Roasted Broccoli Toasts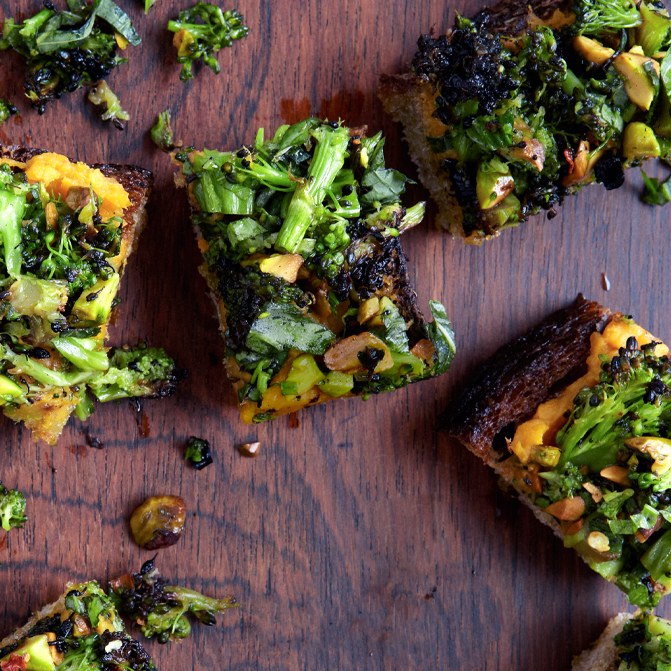 "The broccoli can be cooked early in the day, but toast the bread just before assembling so it doesn't dry out. ". Recipe: BonAppetit.

Loaded Sweet Potatoes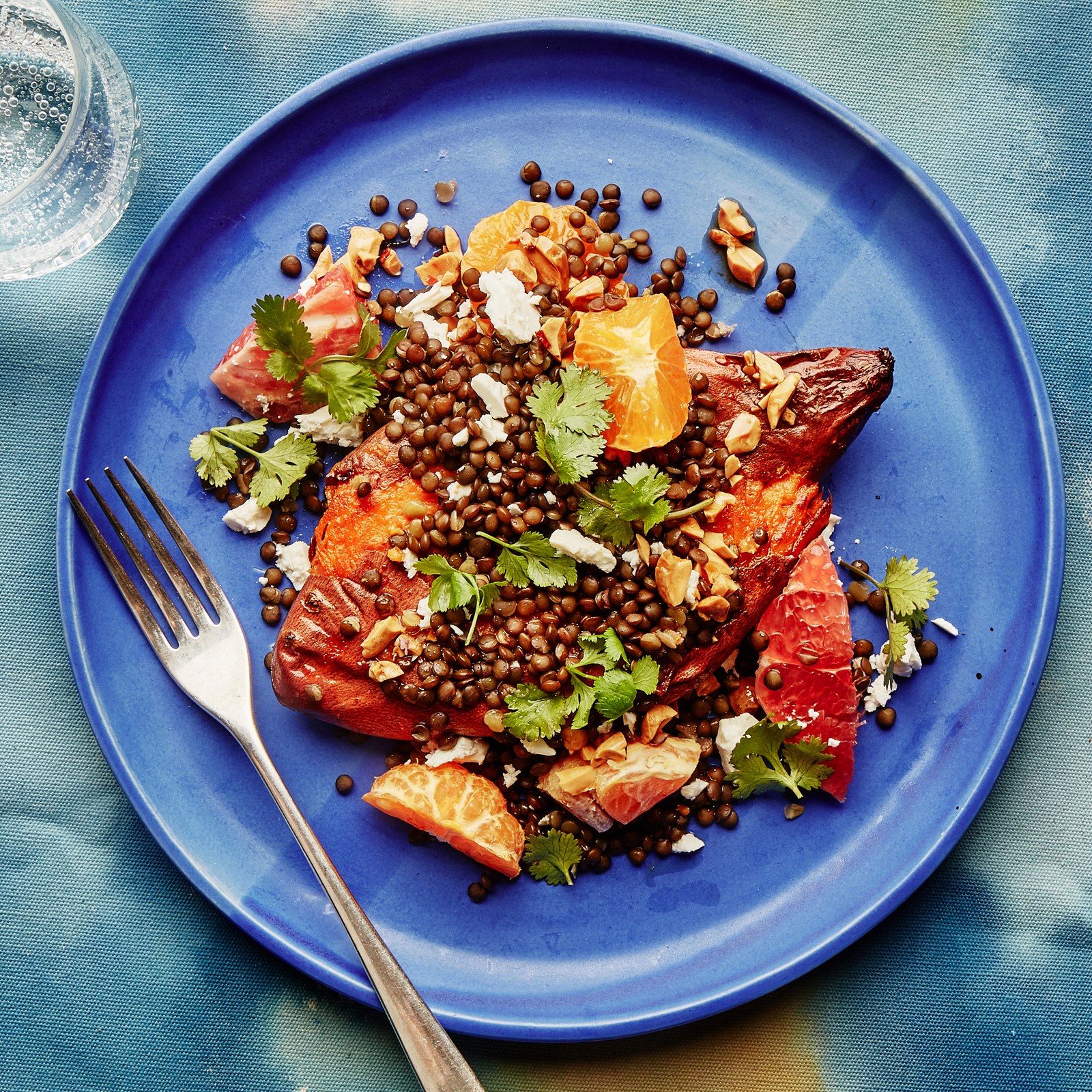 "We like to roast the sweet potatoes ahead of time then rewarm them by flattening and crisping them in a skillet until lightly charred. This recipe calls for two, but feel free to make extra.". Recipe: BonAppetit.

Sweet Potato Curry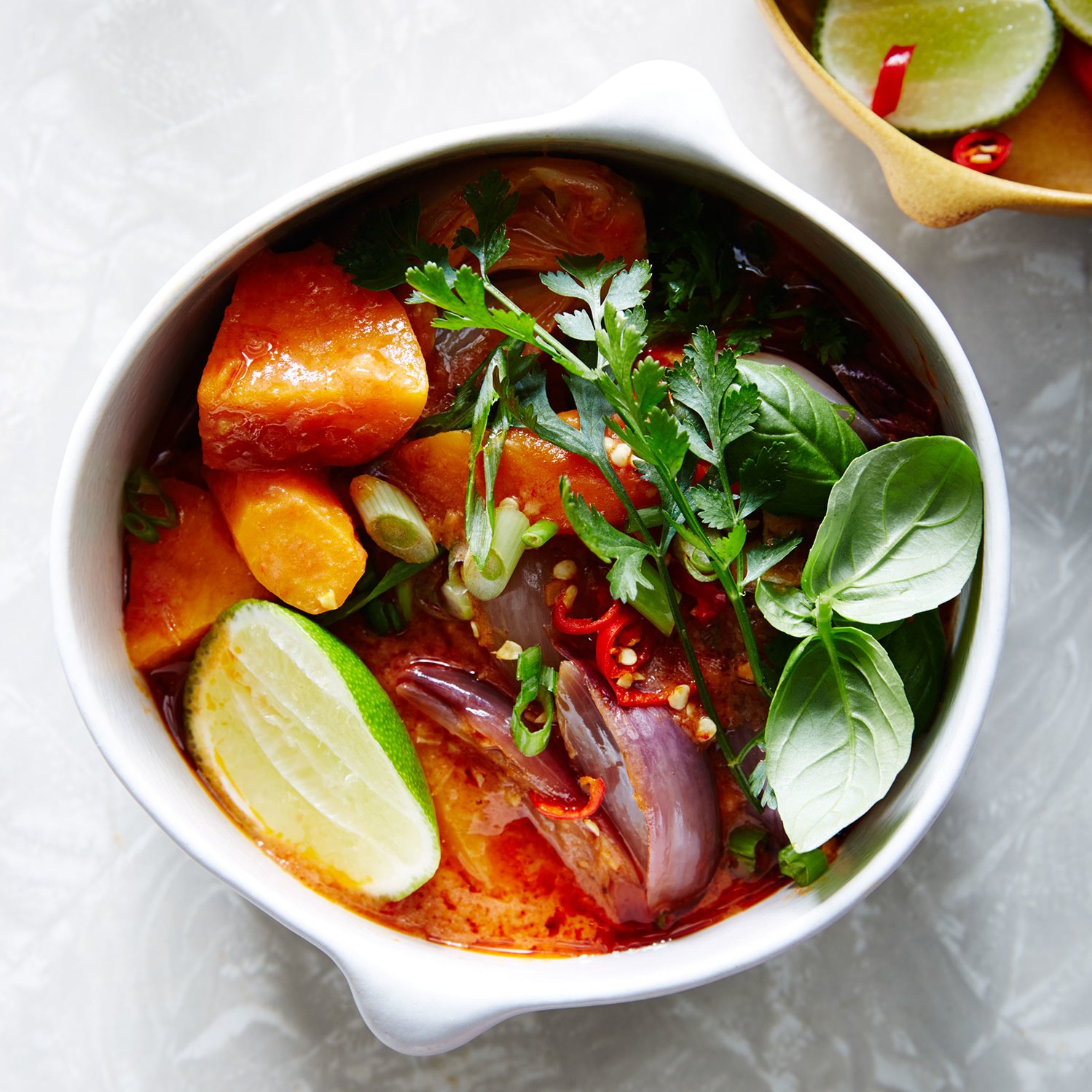 "This one-dish wonder grants you immunity from even the most gluten-averse, meat-abstaining, fat-conscious houseguests. And it tastes as good as ever reheated.". Recipe: BonAppetit.

Cold Sesame Noodles With Broccoli And Kale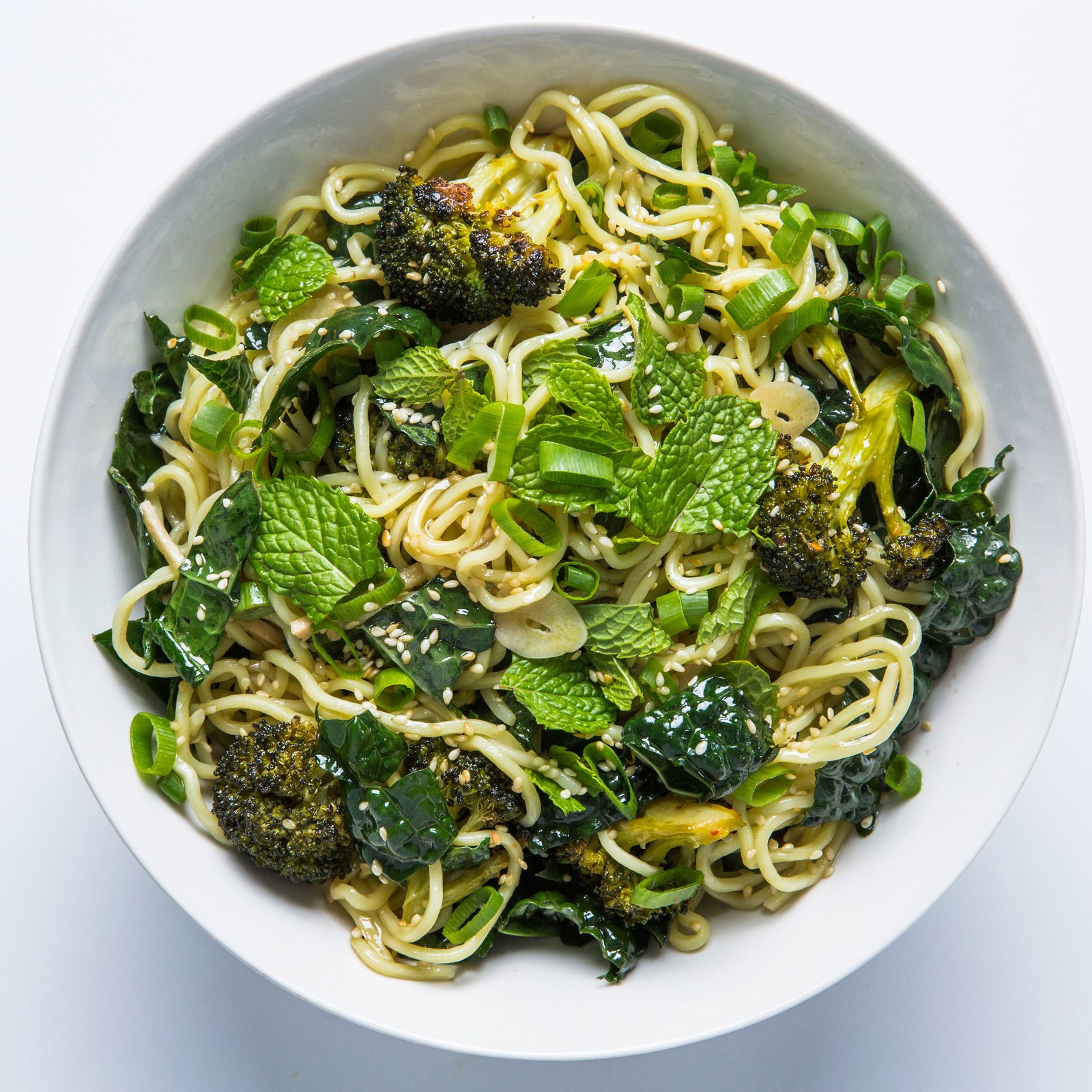 "Instead of deep-frying the broccoli in this sesame noodles recipe, we used a high-heat roasting method.". Recipe: BonAppetit.

Comforting Lentil Dal With Sweet Potatoes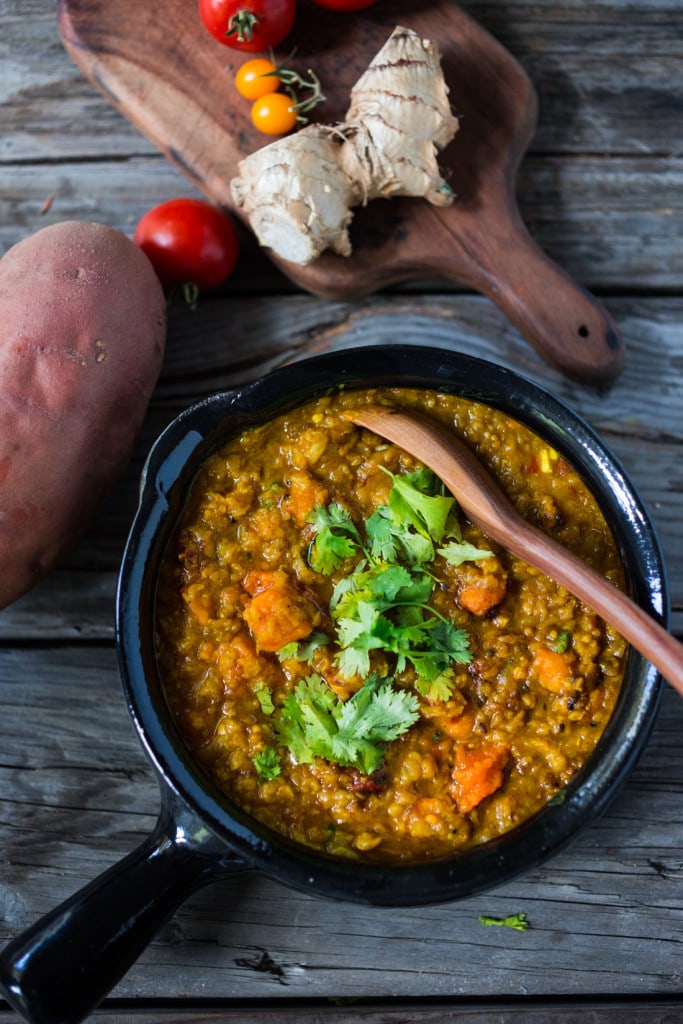 "Soulful, comforting Sweet Potato & Lentil Dal topped with a flavorful "tempering oil". A quick 30 minute vegan meal that is simple to make and full of fragrant Indian spices.". Recipe: FeastingAtHome.

Slow Cooker Detox Moroccan Sweet Potato Lentil Soup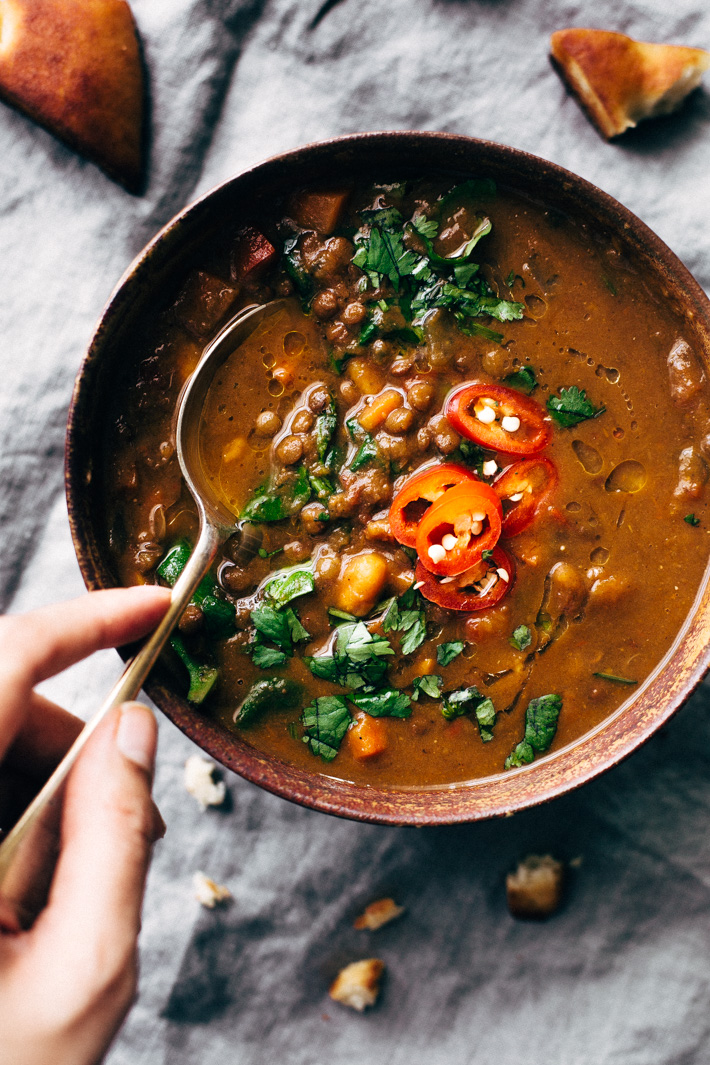 "A soul-warming Moroccan sweet potato lentil soup recipe. This soup is made in the slow cooker and requires hardly any work at all. Plus, it makes the whole house smell warm and cozy!" Recipe: littlespicejar.com

Mexican Sweet Potatoes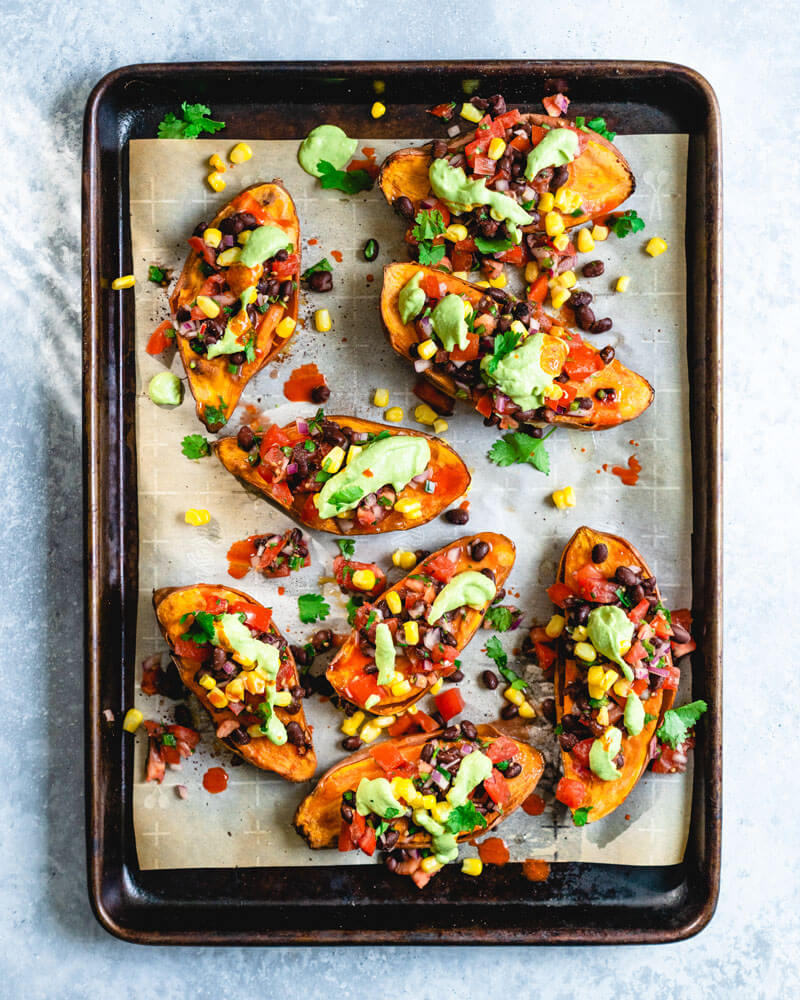 "You won't believe the flavor in these Mexican sweet potatoes, topped with black bean salsa and creamy cilantro sauce!". Recipe: ACoupleCooks.

Homemade Vegetable Soup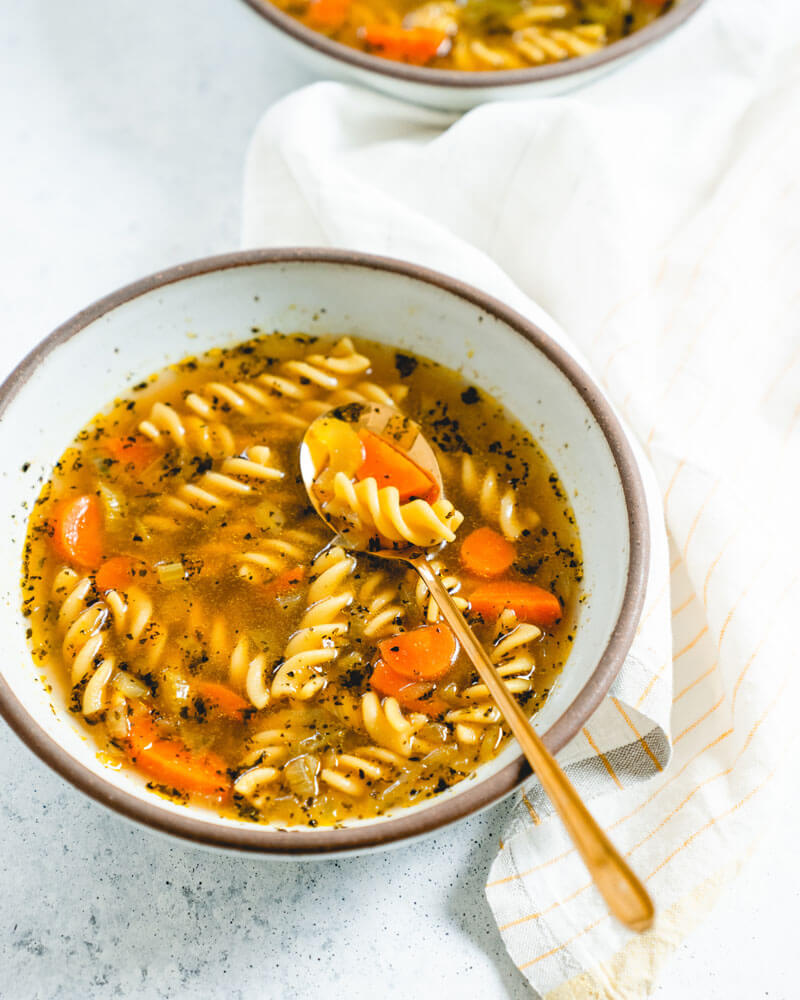 "This homemade vegetable soup is a healthy vegetarian version of chicken noodle soup that's way more delicious. It features turmeric and lots of veggies!". Recipe: ACoupleCooks.

Sweet Potatoes With Thai Peanut Butter Sauce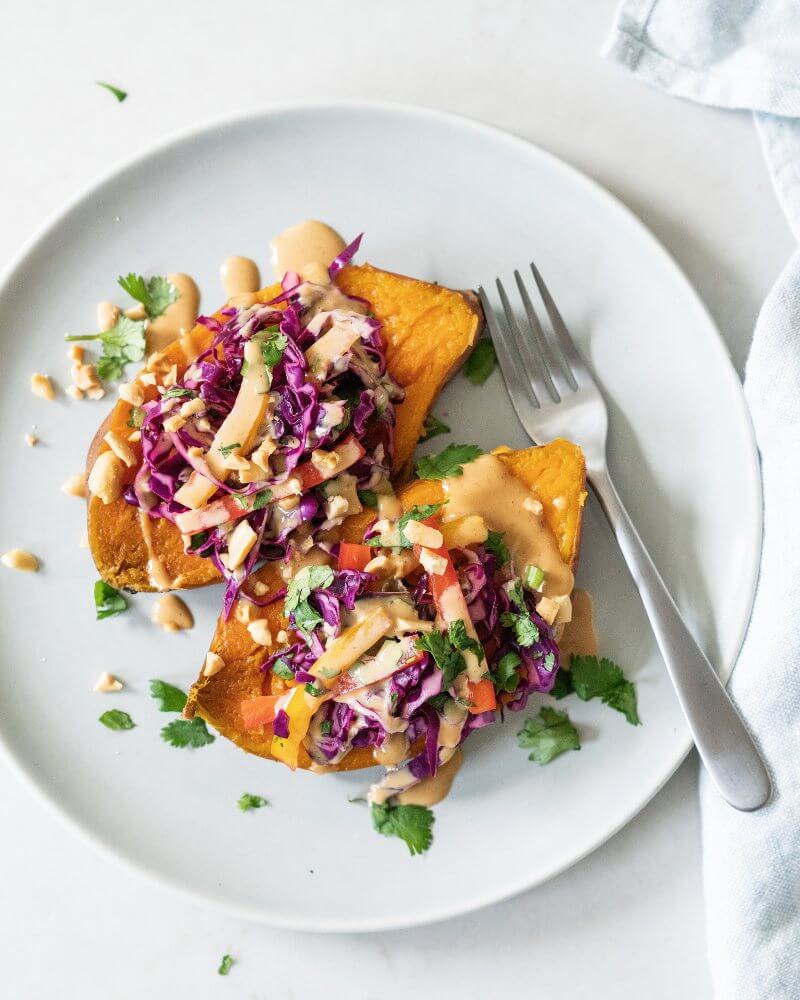 "These sweet potatoes topped with a zesty slaw and creamy Thai peanut butter sauce are an irresistible plant based dinner recipe! ". Recipe: ACoupleCooks.

Butternut Squash Turmeric Ginger Soup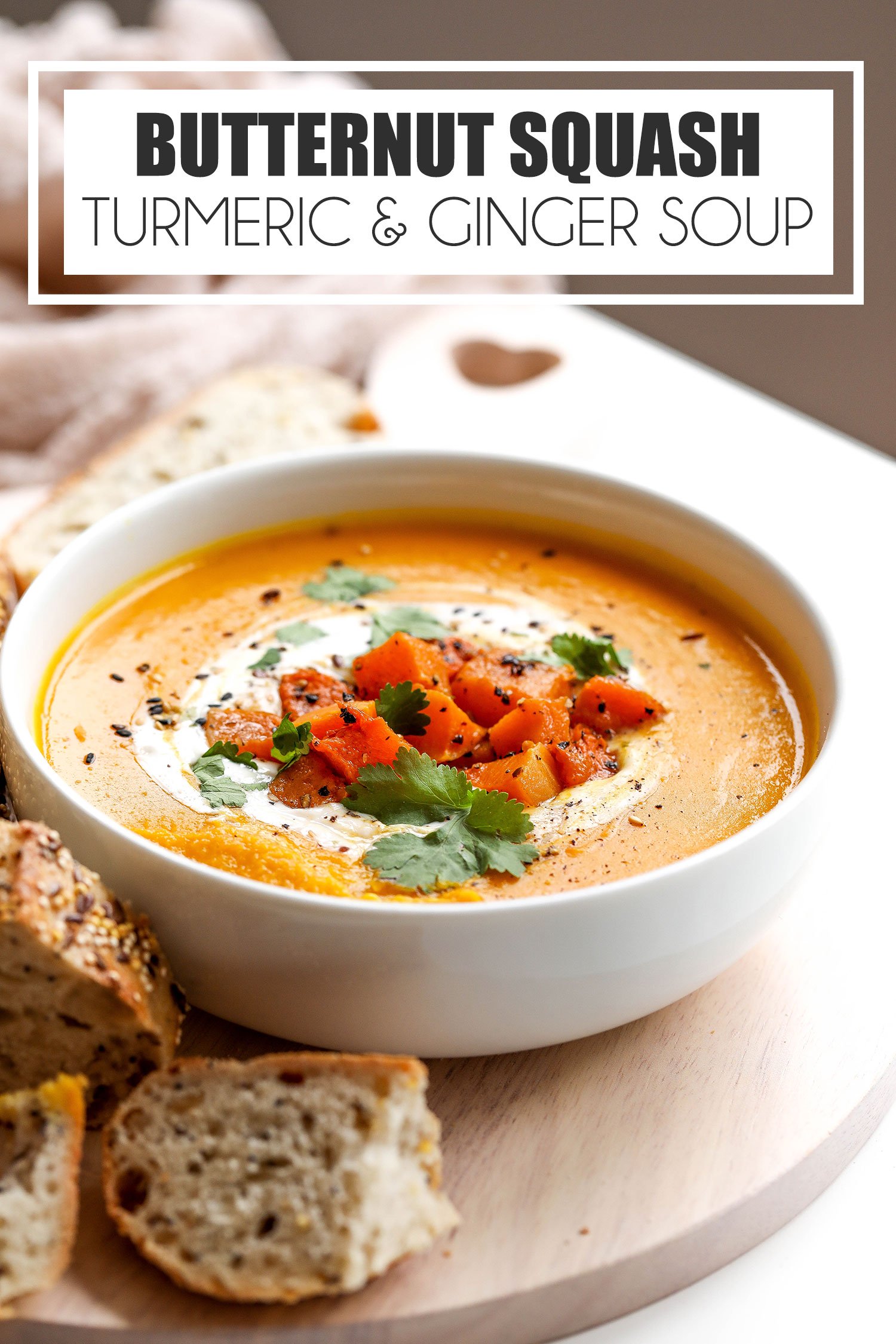 "One of my favourite anti-inflammatory ingredients that I like to include in my diet is turmeric. There is a lot of debate on how effective it is in reducing inflammation, but there is some evidence to suggest it's helpful. Since taking it won't do me any harm, it's cheap and adds a delicious flavour (as well as a beautiful vibrant colour!) to dishes, I say why not incorporate it!". Recipe: NadiasHealthyKitchen.

Farmers Market Vegetable Soup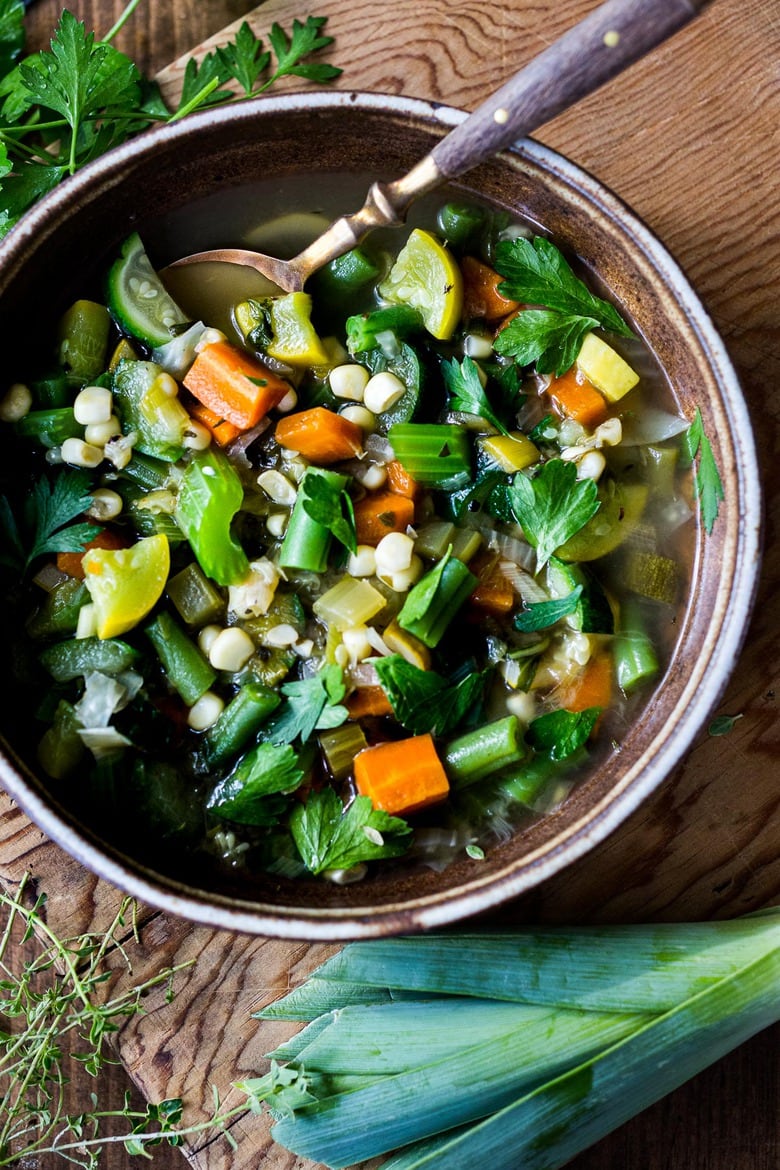 "Farmers Market Vegetable Soup – a simple healthy vegetable soup recipe that is easy to make and loaded up healing nutrients- a great way to use up all those farmers market veggies! Great for Sunday meal prep! Make on the stove top or in an Instant Pot. ". Recipe: FeastingAtHome.

Stuffed Peppers With Quinoa, Eggplant, Chickpeas And Zhoug Yogurt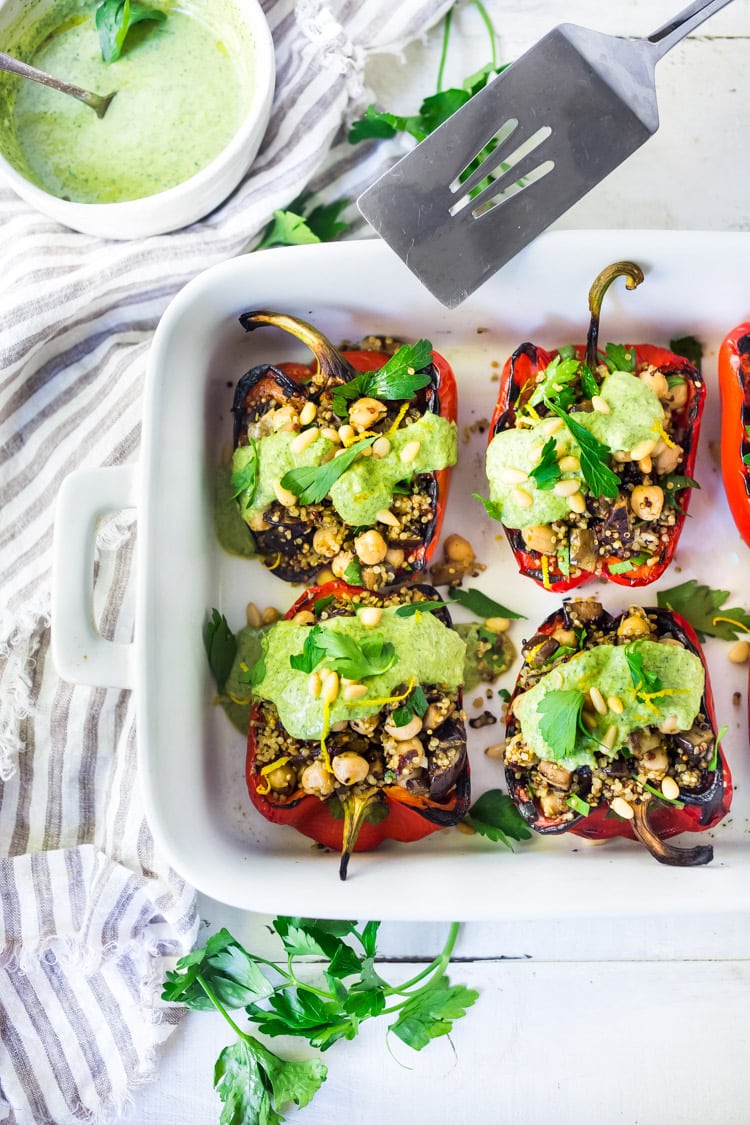 "These Middle Eastern grilled Stuffed Peppers with Quinoa, Eggplant, Chickpeas and Zhoug Yogurt are the perfect make-ahead meal for summer gatherings and potlucks. Or meal prep them on Sunday to serve up during the busy workweek! Gluten free, vegan and paleo adaptable! ". Recipe: FeastingAtHome.

Pumpkin Seed Bark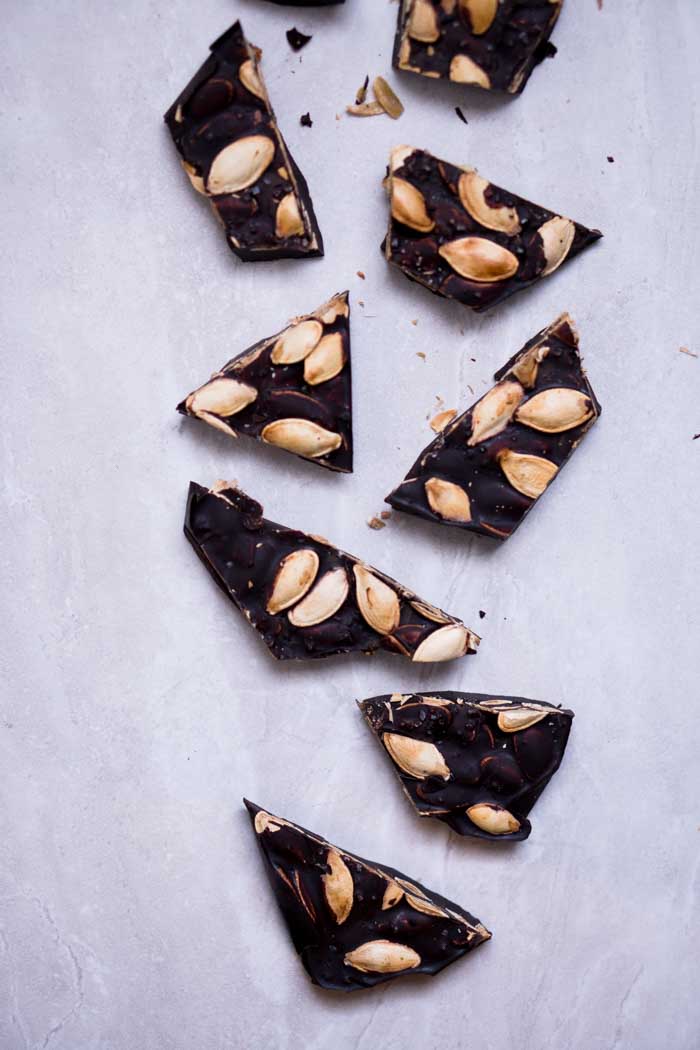 "Now that I have a plethora of roasted pumpkin seeds, I thought it would only be fitting to make a pumpkin seed bark complete with dark chocolate and sea salt. After all, it's Halloween! My absolute, all-time favorite holiday of the entire year. Since my kids are going to be raking in sweets trick-or-treating tonight, I figured I would indulge in a special occasion treat myself.". Recipe: Ketogasm.

Spicy Roasted Red Pepper Soup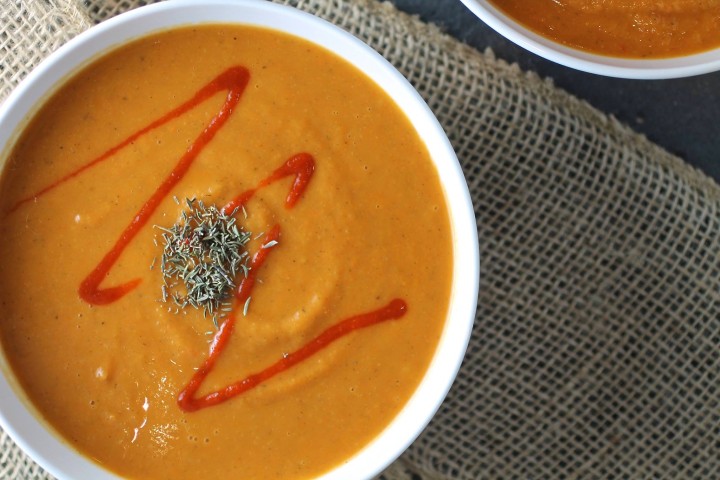 Spicy Roasted Red Pepper Soup from Spinach4Breakfast.

Slow Cooker Chicken & Wild Rice Soup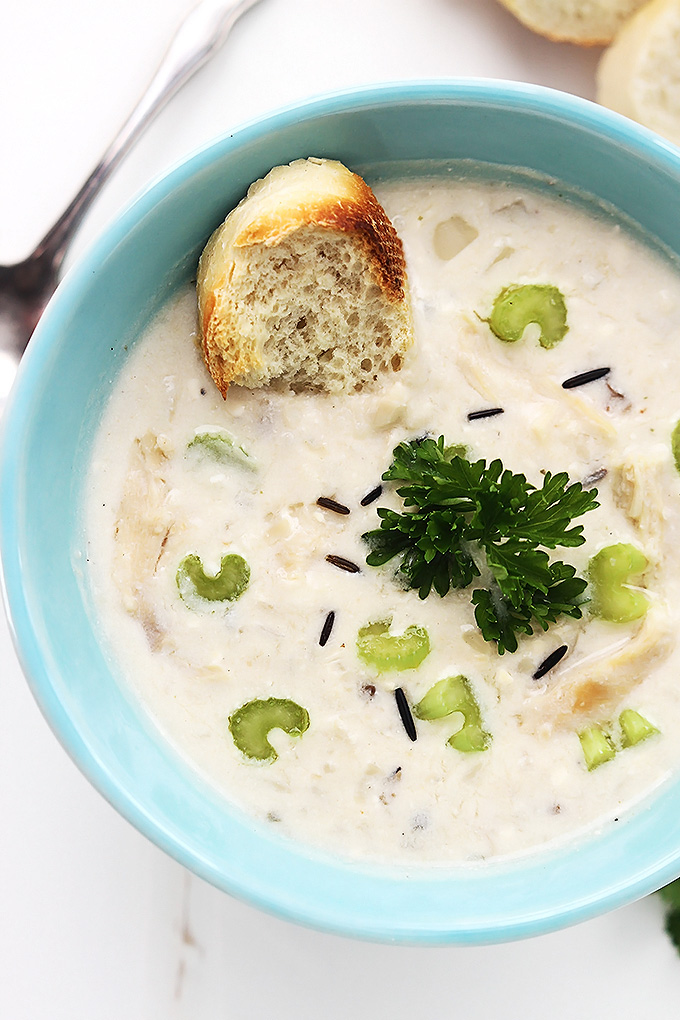 Slow Cooker Chicken & Wild Rice Soup from LeCremDeLaCrumb.

Butternut Squash Soup With Fermented Vegetables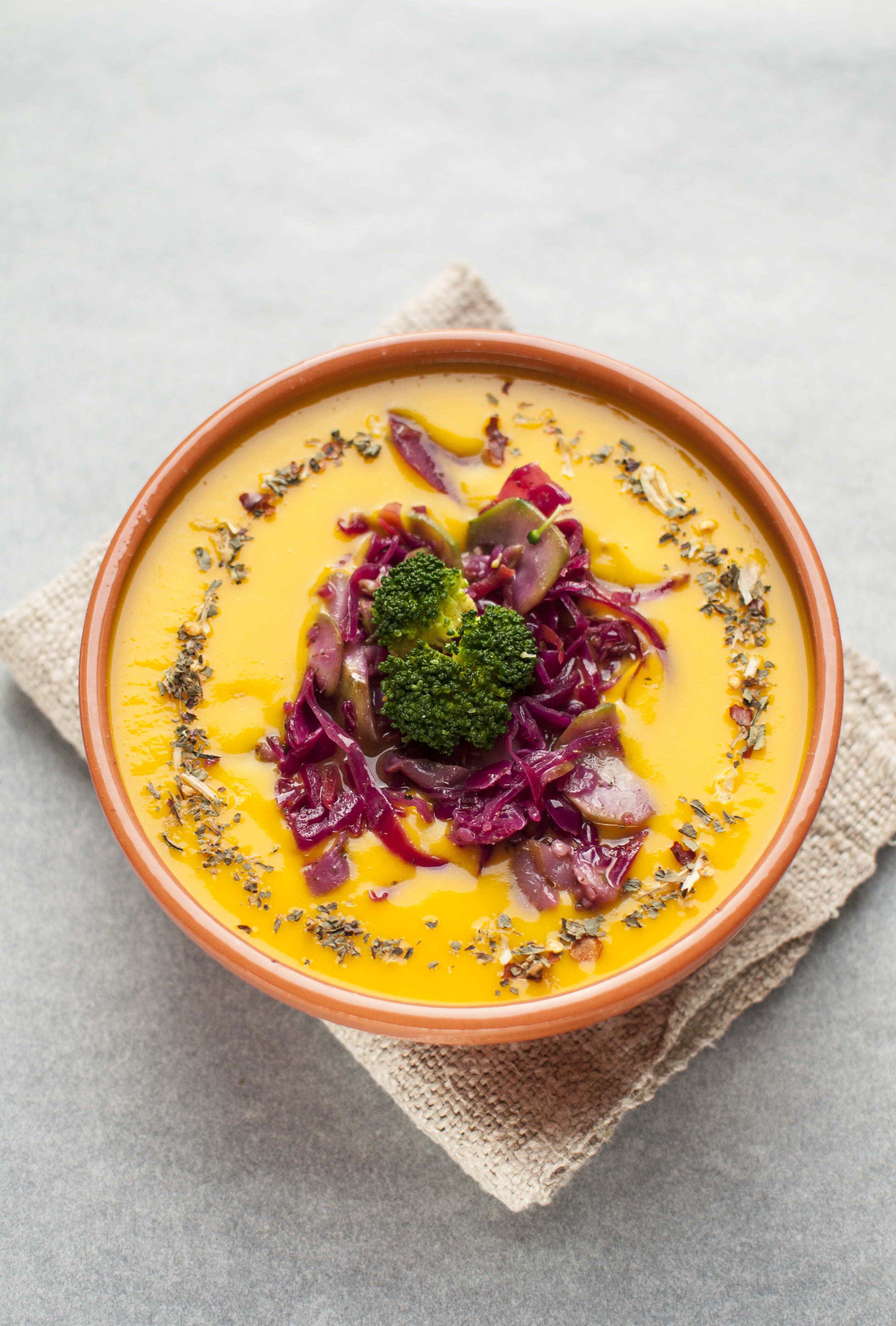 Butternut Squash Soup With Fermented Vegetables from MyDailySourdoughBread.

Detox Soup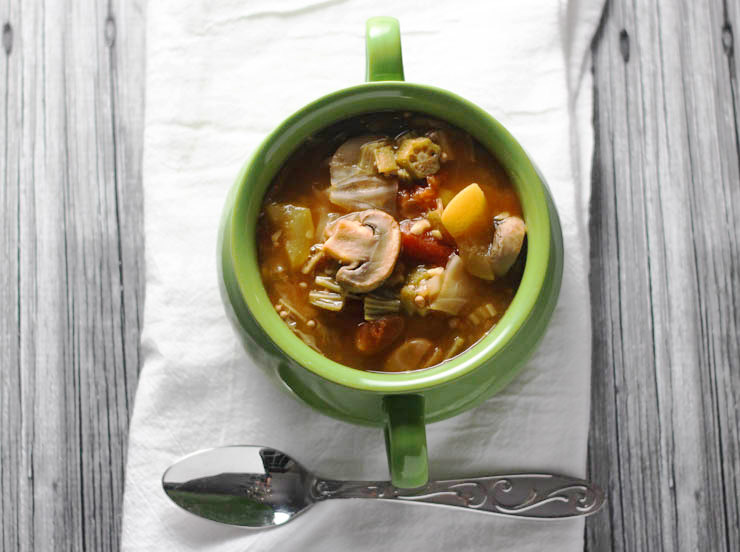 Detox Soup from FromCalculusToCupcakes.

Skinny Chicken and Sweet Potato Noodle Soup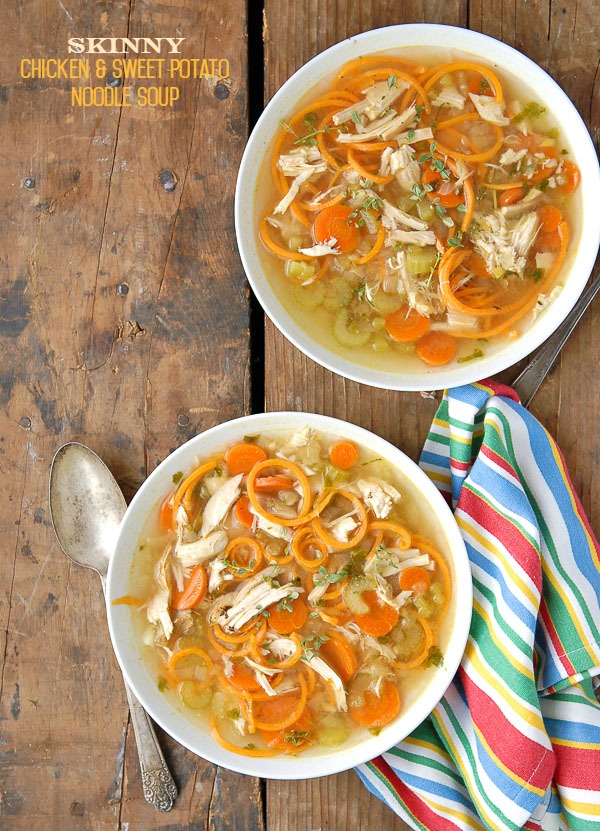 Recipe: BoulderLocavore.