25 Delicious & Healthy Salad Recipes You Must Start Eating!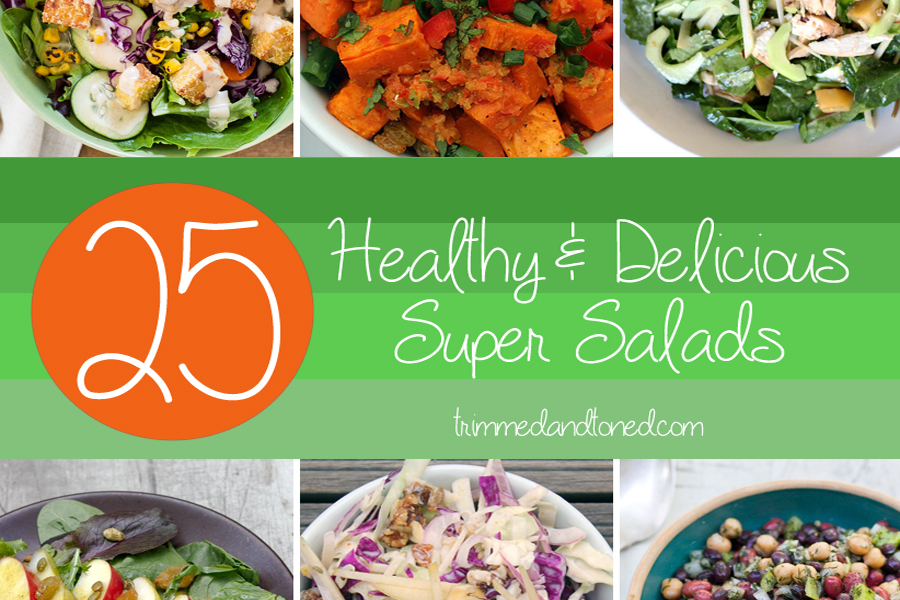 When you're trying to eat healthy, one of the many foods that comes to mind is Salads. We have collected 25 of the easiest, healthiest and most delicious salad recipes that you must try! These are not your typical salads and incorporate many different and interesting ingredients to help you stick to your diet and reach your fitness goals!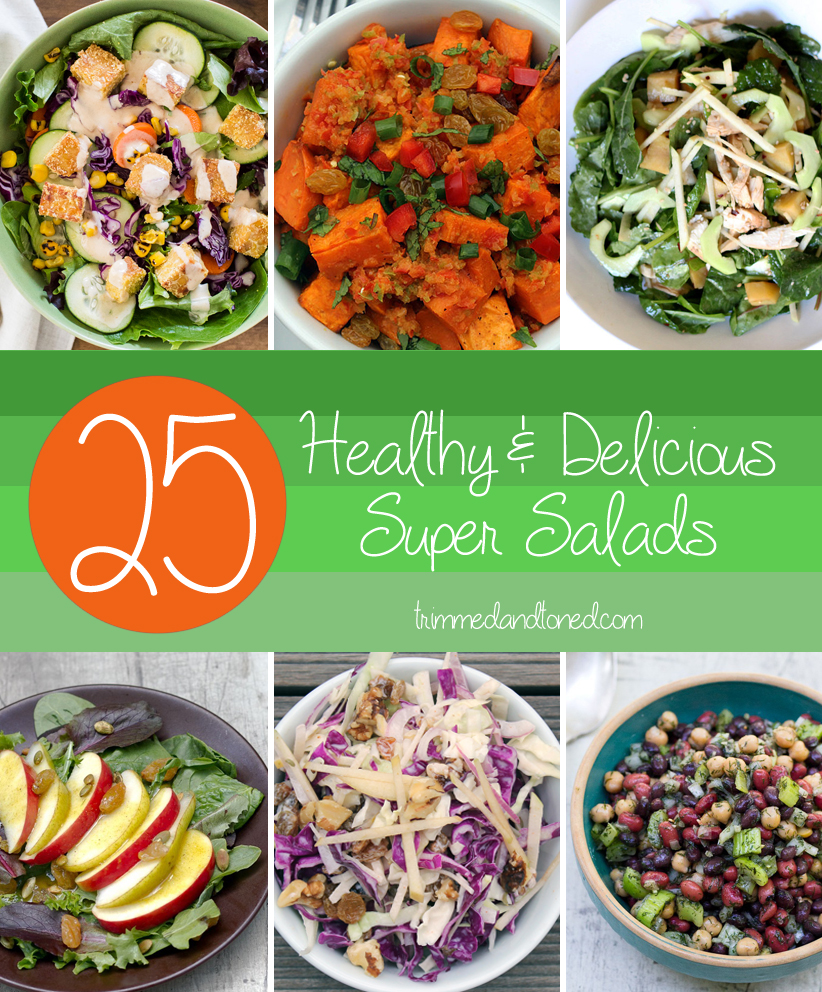 Cabbage may look less than appetizing when you find it on the shelves of the grocery store, but with this recipe that adds Apples and Fennel seeds to the mix, it's going to be a different story.
This vegan, gluten free, and vitamin filled salad is exactly what you need to give you a daily boost!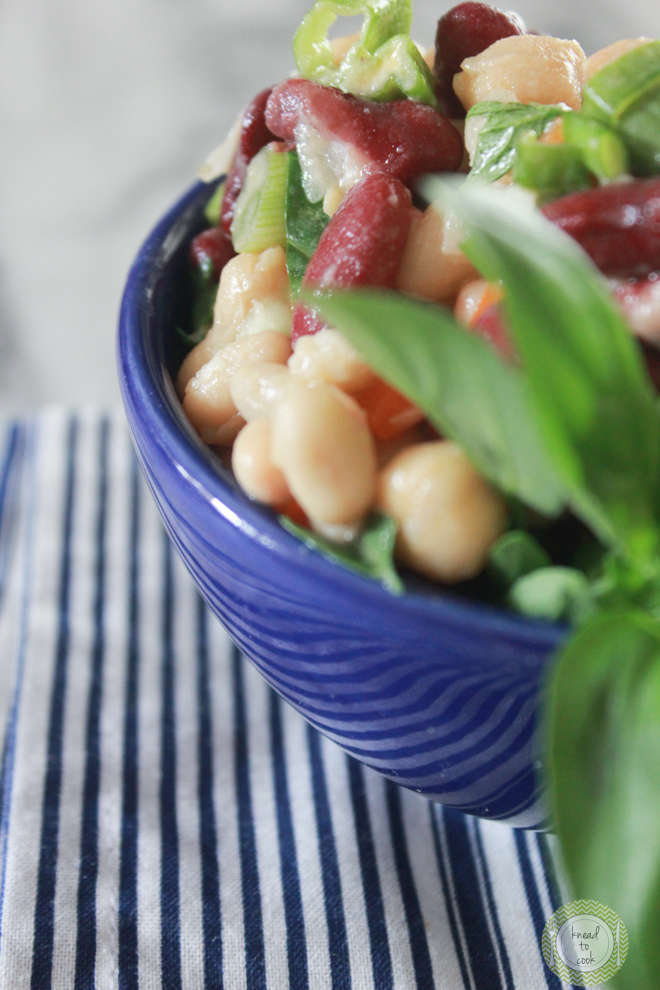 With the combination of Sweet Potatoes and a Red Pepper and Jalapeño Dressing, this is going to be a new favorite.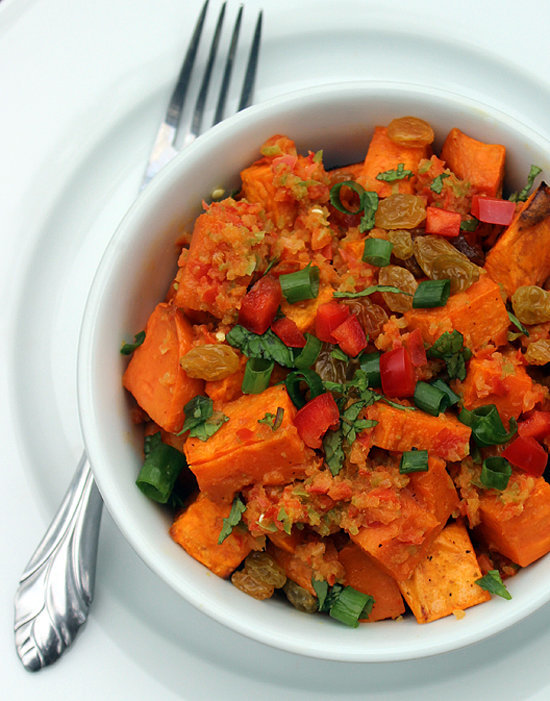 A mixture of Papaya and cabbage, topped with a Thai Inspired Citrus dressing is sure to make this a personal favorite!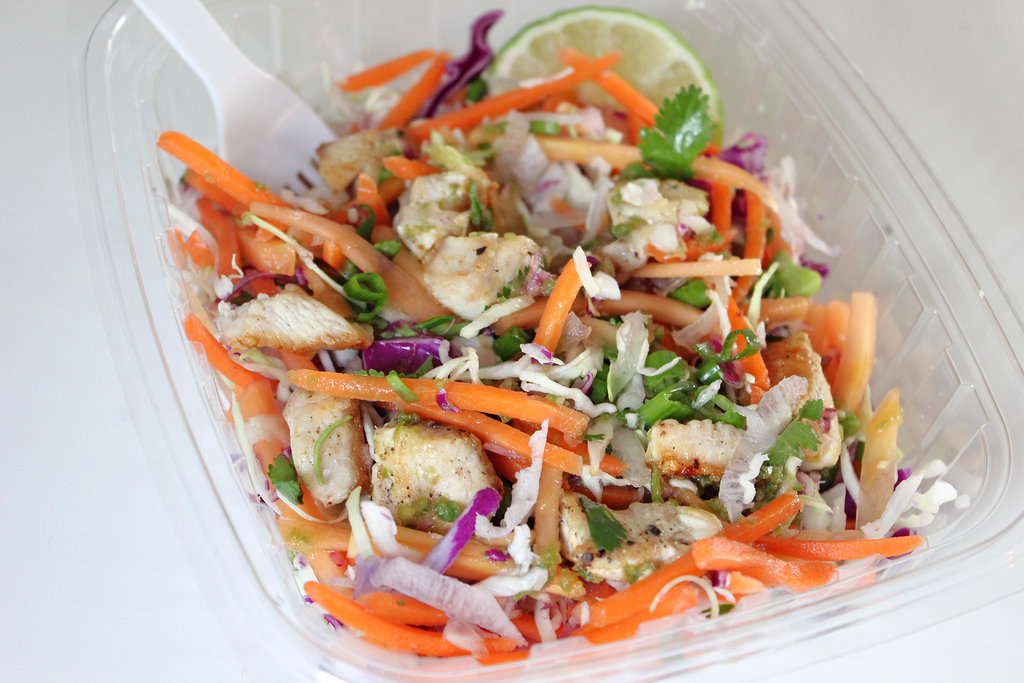 This delightful mix of classic greens mixed topped with a Sesame Buttermilk dressing makes it an instant classic!
Kale is one of the most underrated vegetables out there. So why not try it out in a salad, topped with some chicken and chard?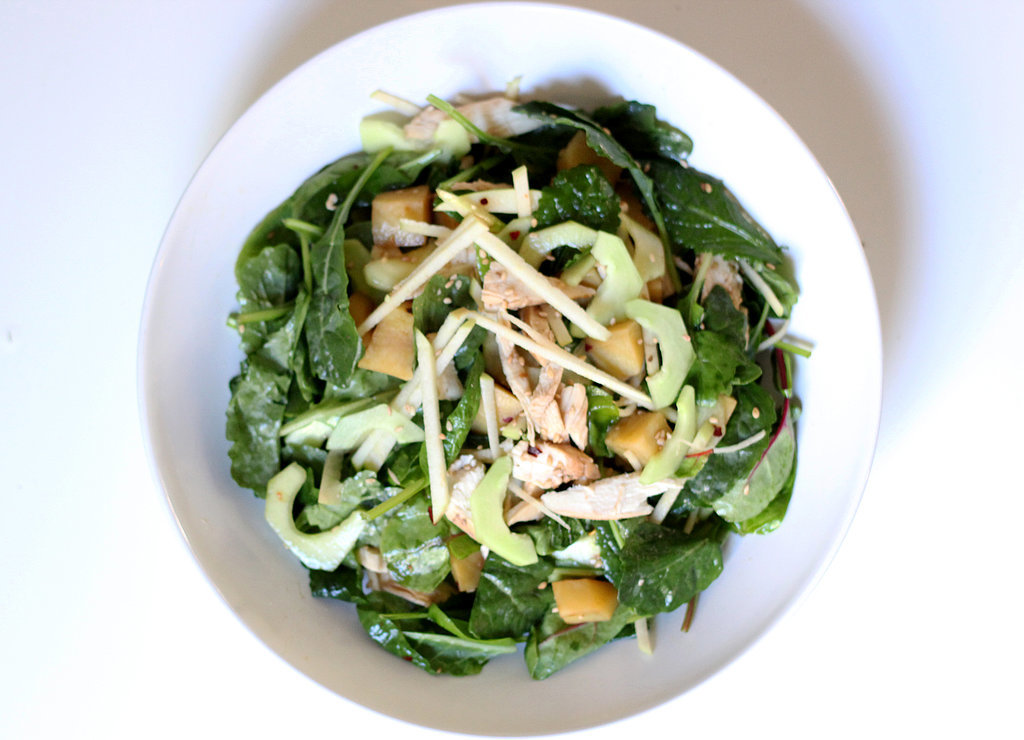 Looking for a great salad for a picnic or outing that's healthy? This is your answer, mixing the great taste of black beans with a balsamic dressing.
If you're looking for an energizing, healthy and tasty salad, then try this combination of cold pressed oil seeds mixed with hemp and cabbage.
This salad is a crowd pleaser, with a crunchy texture a delicious after taste. It also is perhaps the easiest salad on this list to make!
With a low calorie dressing loaded with lots of cheese, this Vitamin A enriched salad will soon be a favorite.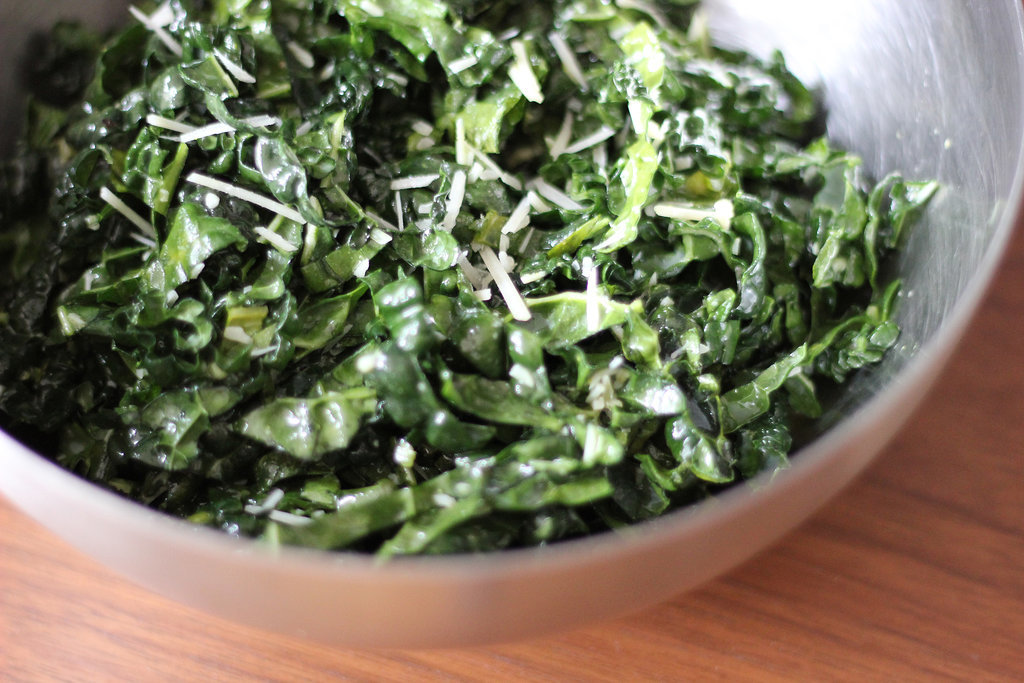 Hover Over The Images To Save & Share On Your Pinterest Page!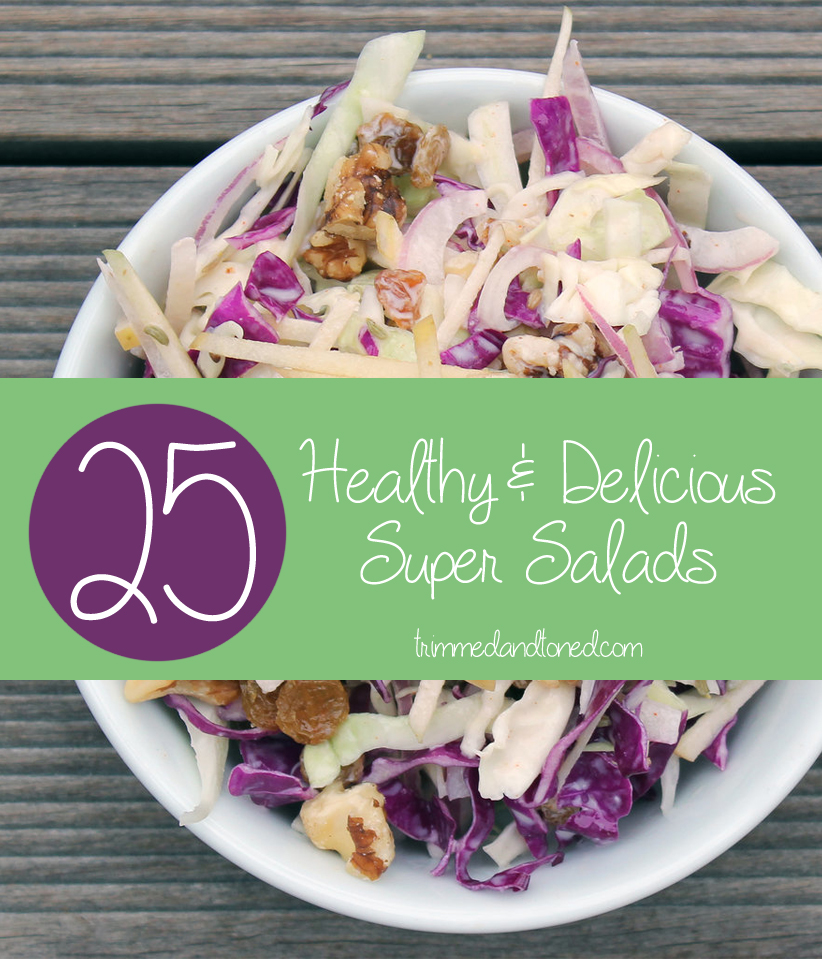 This salad has a bit of everything in it, ranging from blue berries to carrots, tomatoes and even nori, topped with a delicious Soy Ginger dressing.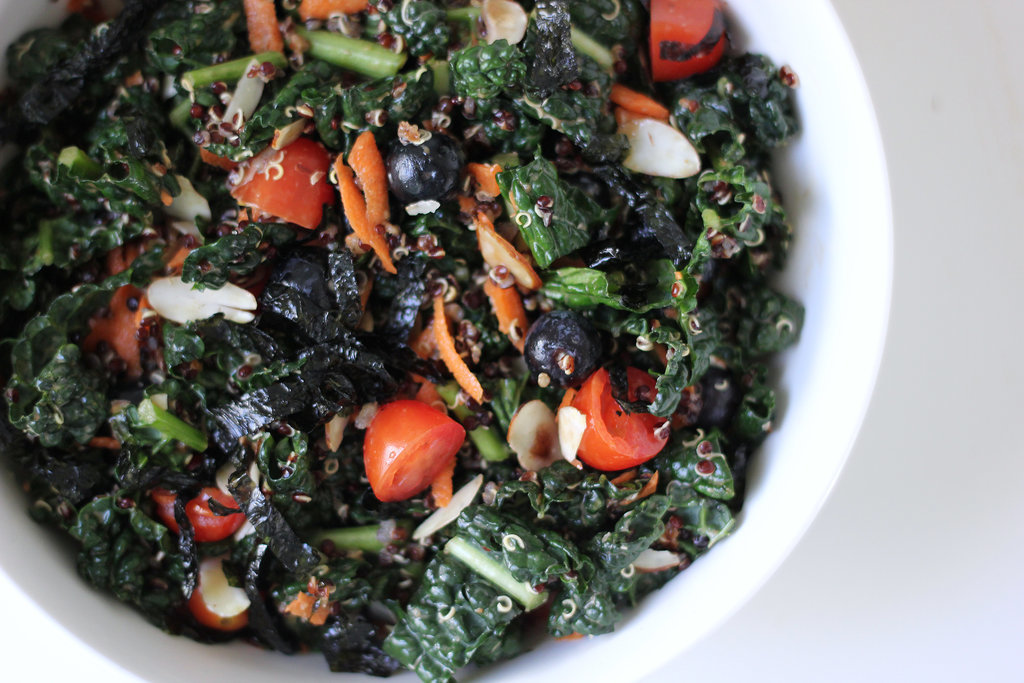 Not feeling so great in your stomach? Well, then this is the salad for you, with cold refreshing Kale topped with a digestion aiding lemony toasted quinoa and wilted cabbage.
Hungry for some KFC but can't afford to eat that many calories? Well, with this chicken, you can have the same delicious taste, mixed with fresh lettuce and great dressing for only 139 calories!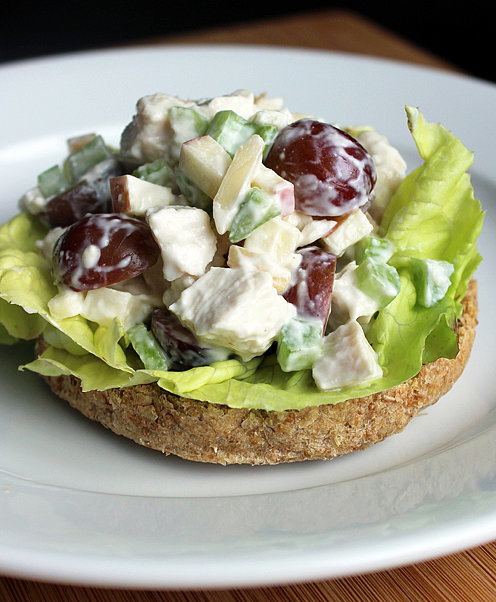 If you like seafood, shrimp especially, you'll love this tropical taste of a shrimp salad!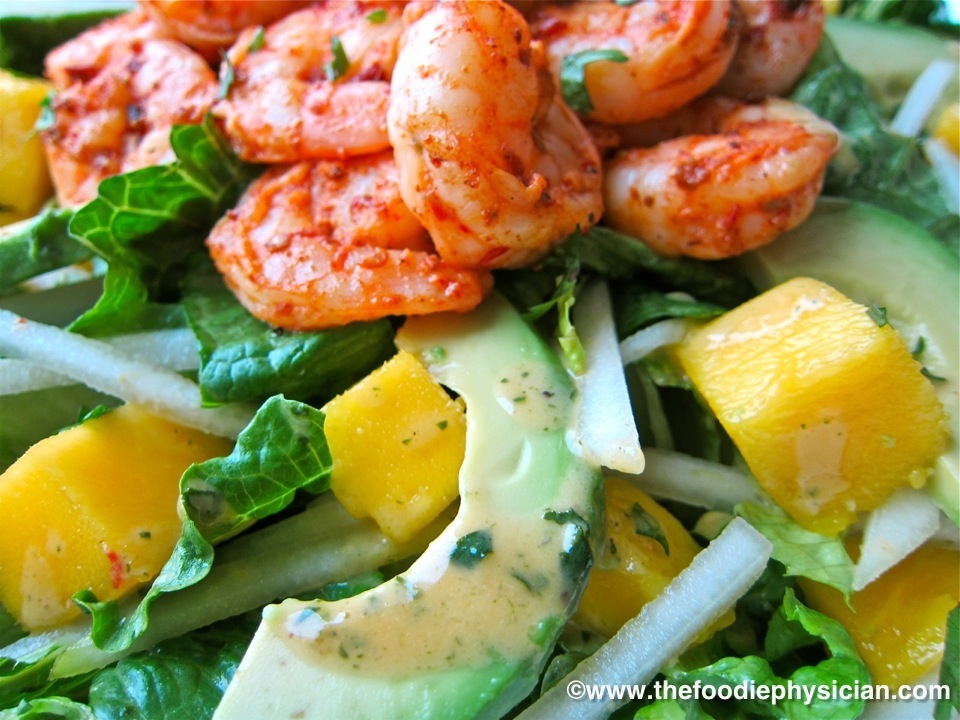 This salad has the making of every healthy dish, being completely vegan, and gluten free!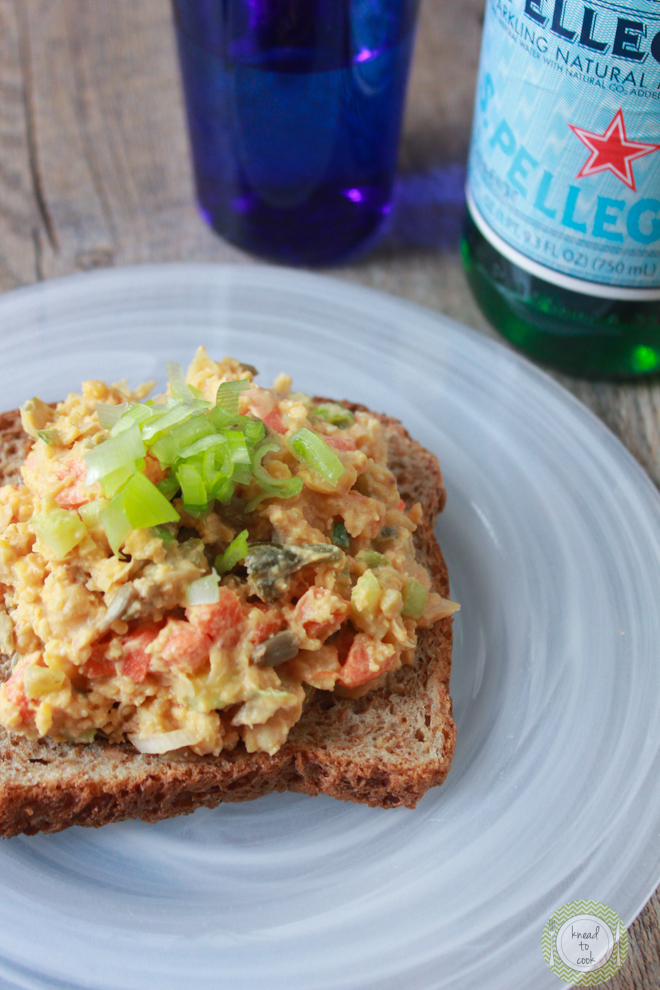 Combing the fresh taste of Kale with fresh ground pepper, radishes, nuts, and loads of other green, healthy foods, this is by far one of the tastiest and healthiest salads available!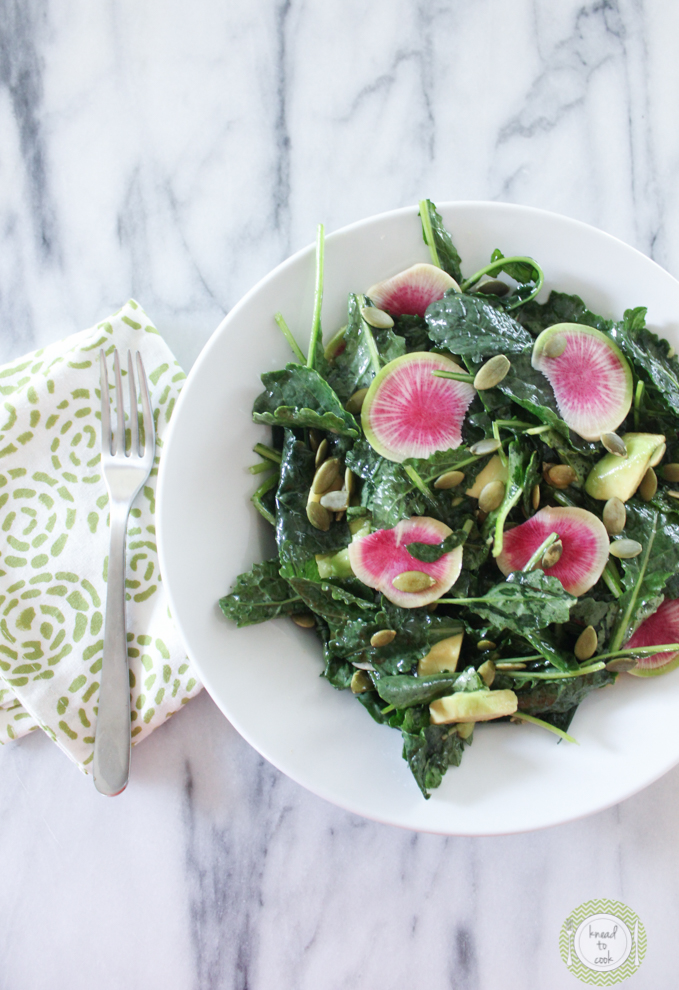 This exquisite salad is comprised of Feta Cheese, Red Bell Peppers and more!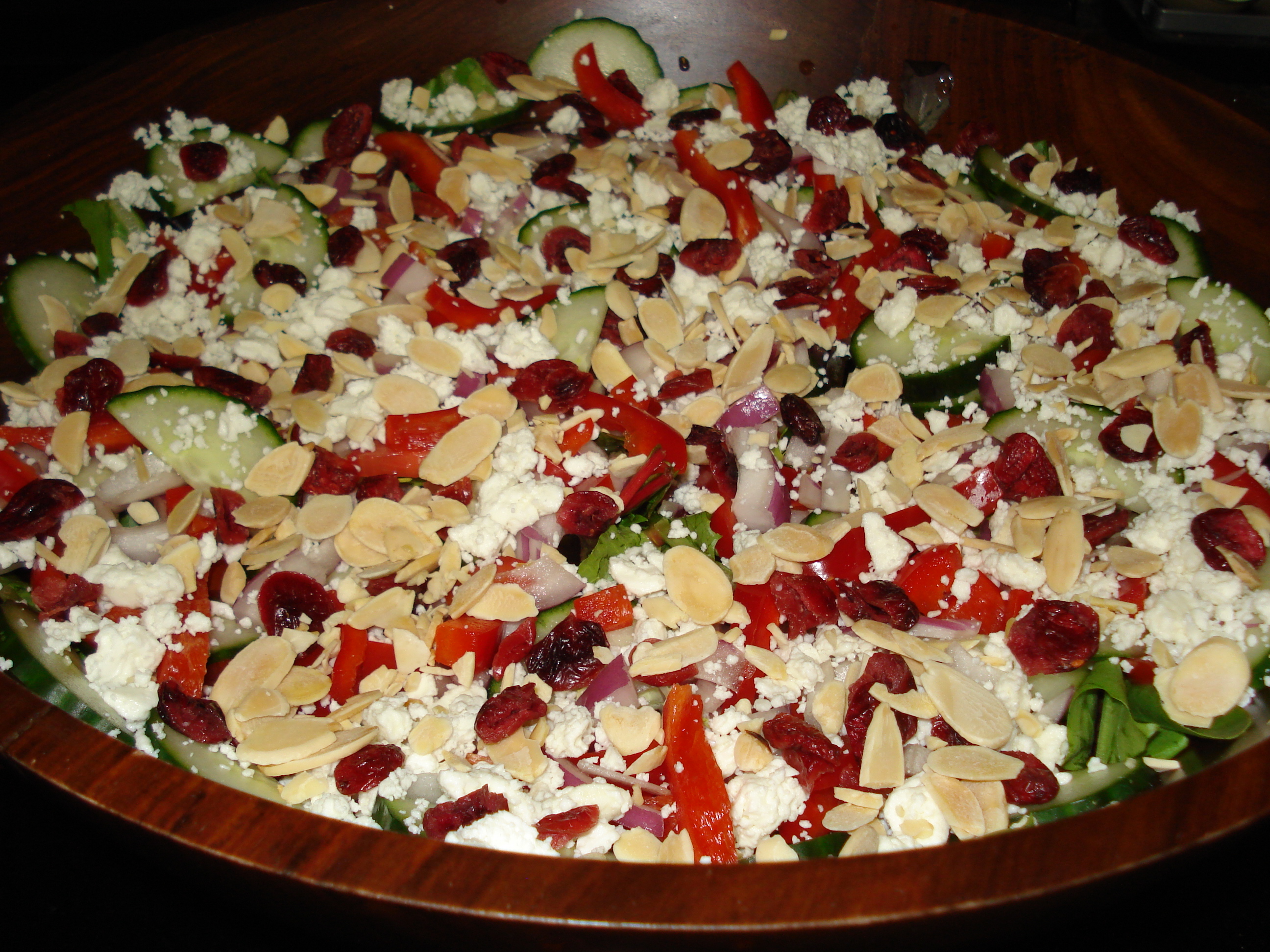 This colorful combination makes a bright and healthy salad, perfect for the summer or spring!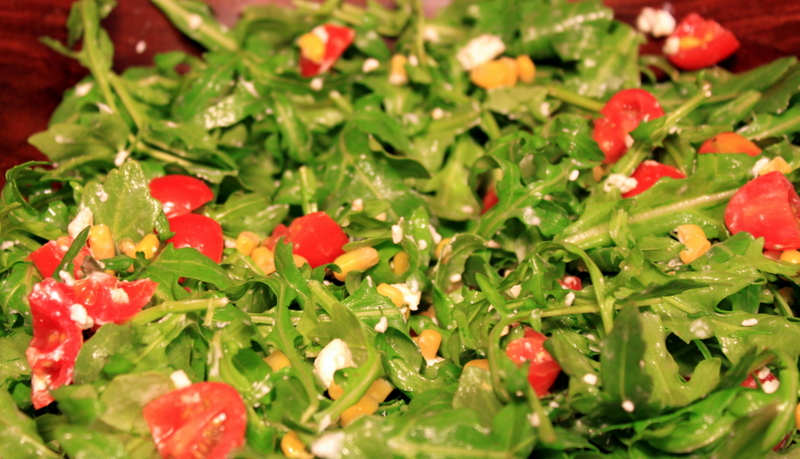 California is known for having some of the best fruit in the entire world, so why not give it a try with your salad?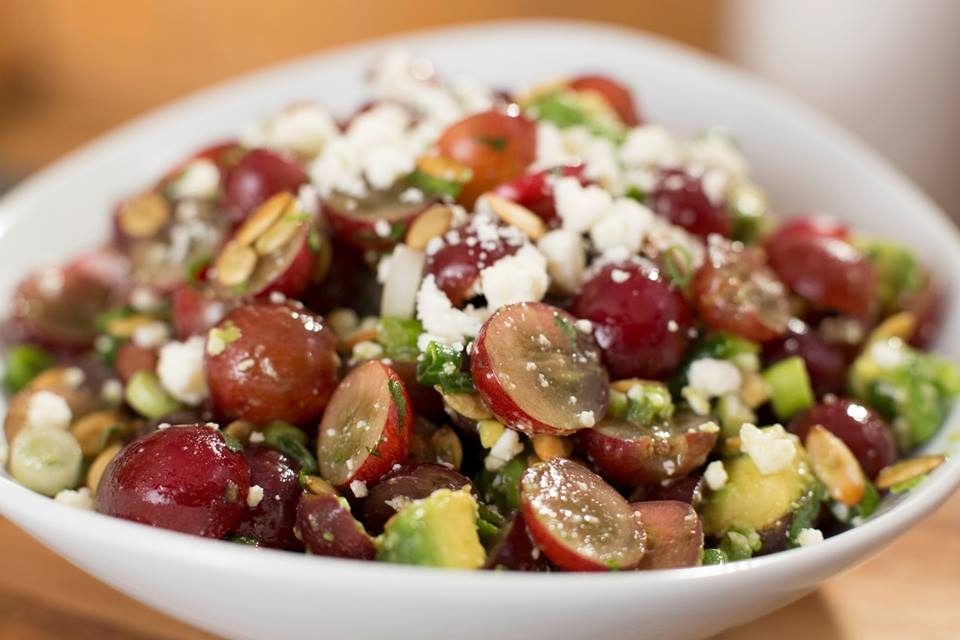 This absolutely delicious salad is packed with mouth-watering baked Tempeh, laced with a sticky honey chipotle dressing.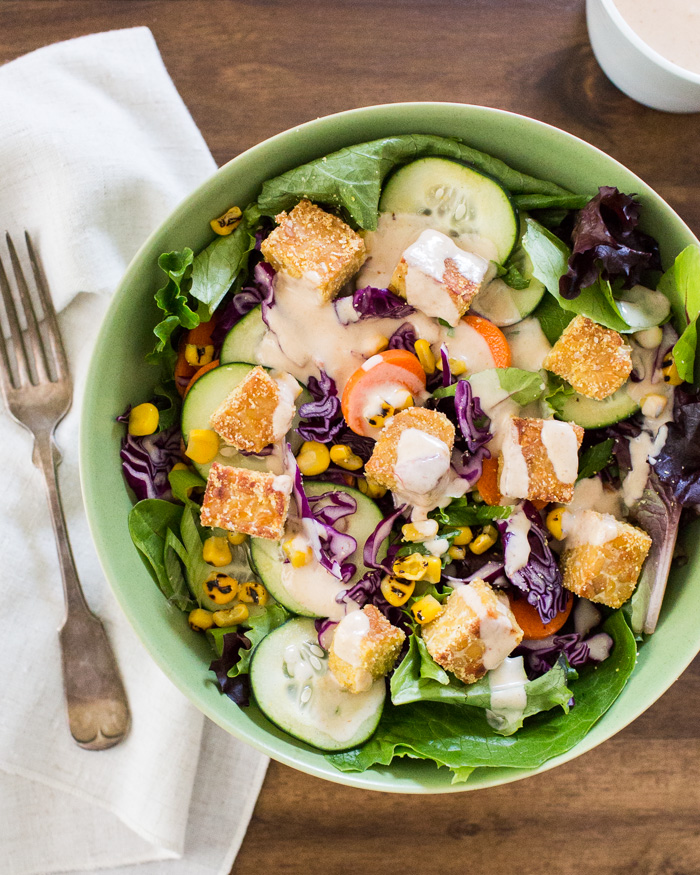 This is the perfect salad that is healthy, fairly inexpensive, and is easily made in large quantities for guests coming over, or just to feed your family.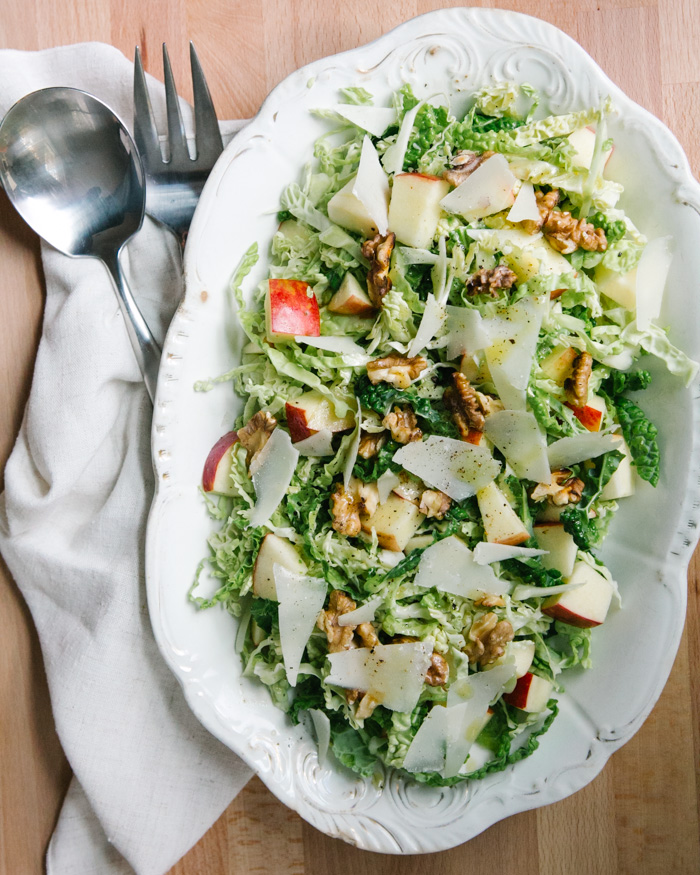 This Zesty salad packs a punch of both health and exotic flavors.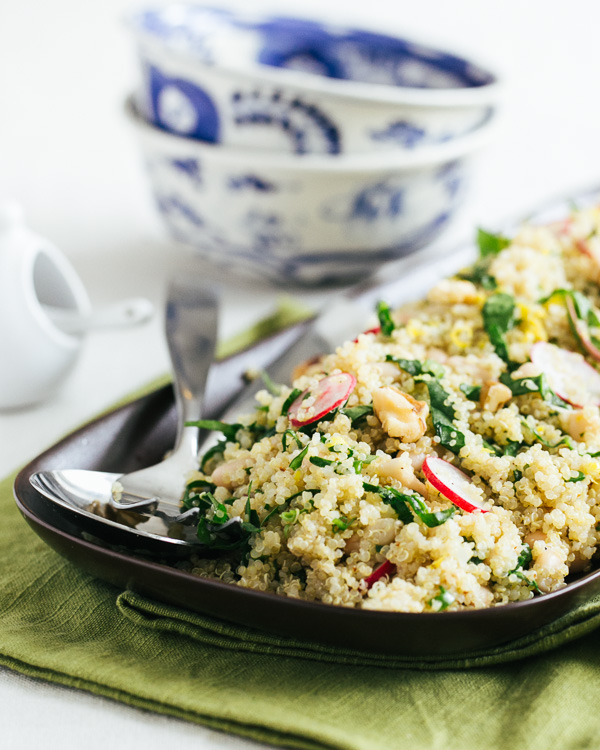 This mixture of eggplant with rich Parmesan cheese makes an unforgettable taste.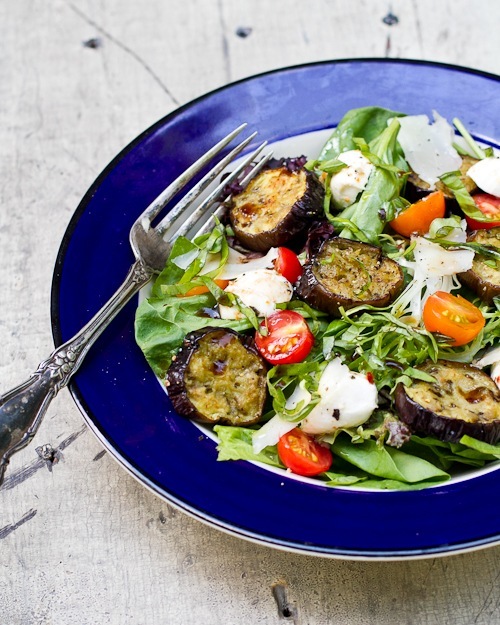 Sweet, savory, and even a little salty. This Apple and Pear salad, topped with Curry Vinaigrette is a delicious, healthy choice for any occasion.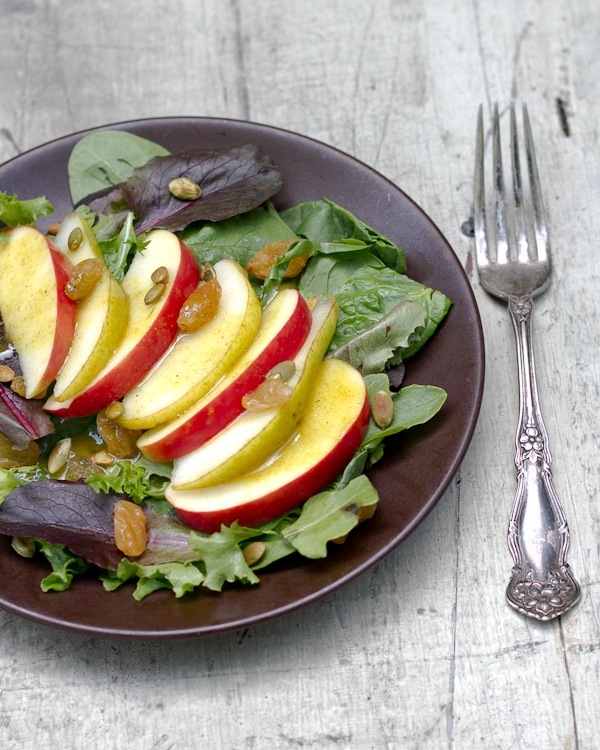 This is a truly unique salad. With a flavor that focuses mainly on the Garlic and Dill, this zesty salad is sure to get a few people asking for the recipe.