22 Super Delicious And Healthy Soup Recipes To Enjoy In 2020!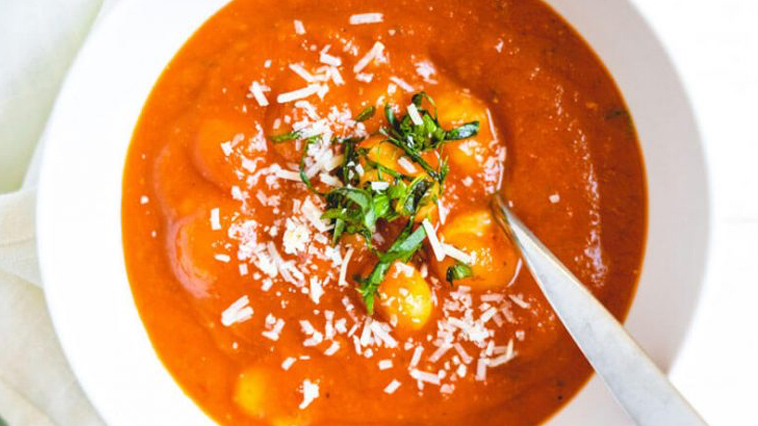 Soup could be one of the best and most versatile meals that you can prepare in your kitchen! Easy to prepare, can be made simply, can adapt recipes to your own taste and it's hard to make a bad soup!
Soups are also thought to be healthy, comforting and generally low in calorie. Though, you have to be careful, as not every soup is made equal, so you need to be aware of which ones that can take your daily calorie totals to the next level and how different soups fit into different diets.
Here, we have collected 22 healthy and really delicious soup recipes that you will absolutely adore! Be sure to try them out and share and save your favourites on social media! Enjoy!
22 Super Delicious And Healthy Soup Recipes To Enjoy In 2020!

Keto Peruvian Chicken Soup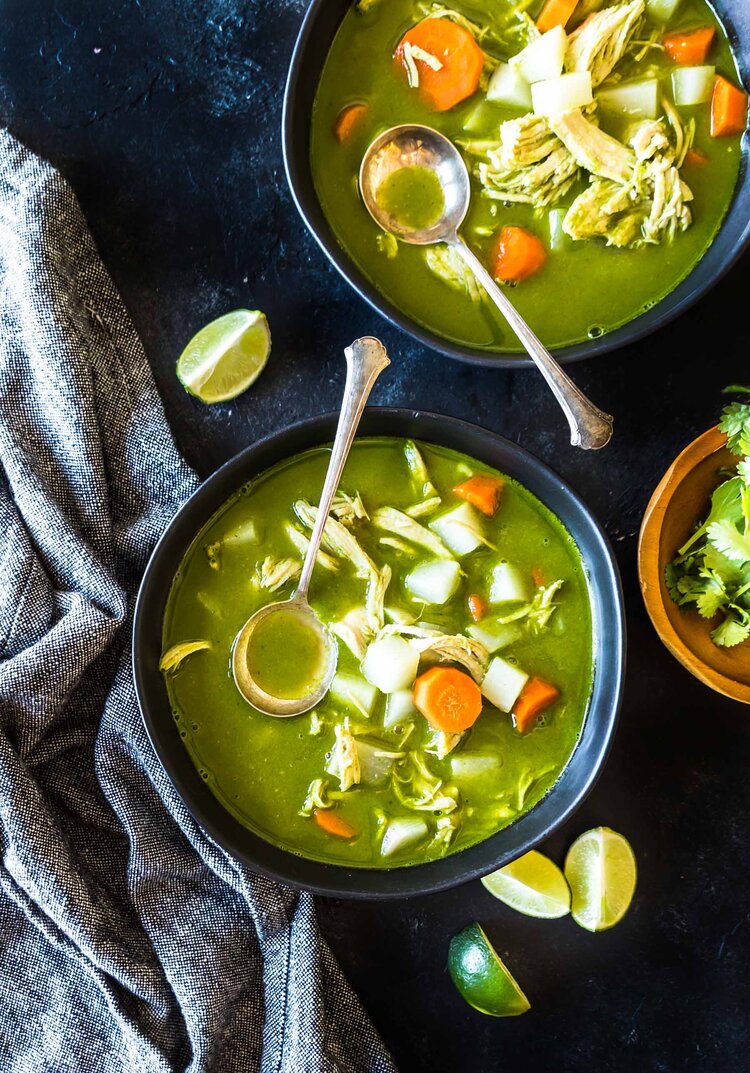 "Peruvian Chicken is one of our favorite meals so we thought it was about time for some Peruvian Chicken Soup! This soup is loaded with chicken, turnips, carrots, peppers, onions, garlic, cilantro, and lime juice. ". Recipe: CastIronKeto.
Keto Bacon and Shrimp Chowder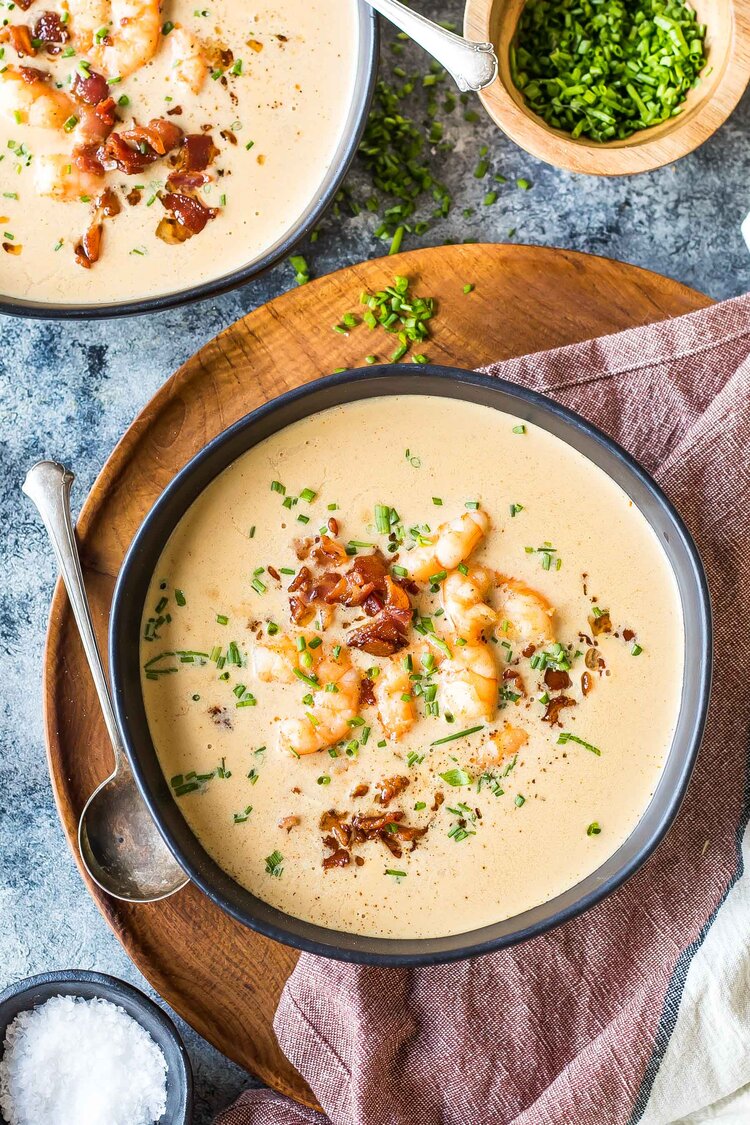 "This flavorful Keto Bacon and Shrimp Chowder is creamy, comforting, and filling all while being low-carb!". Recipe: CastIronKeto.
Coconut Ginger Tomato Soup (Vegan)
"15 Minute, Creamy VEGAN Tomato Soup with Coconut and Ginger – a quick and easy tomato soup recipe made with simple pantry ingredients.". Recipe: FeastingAtHome.
Homemade Vegetable Soup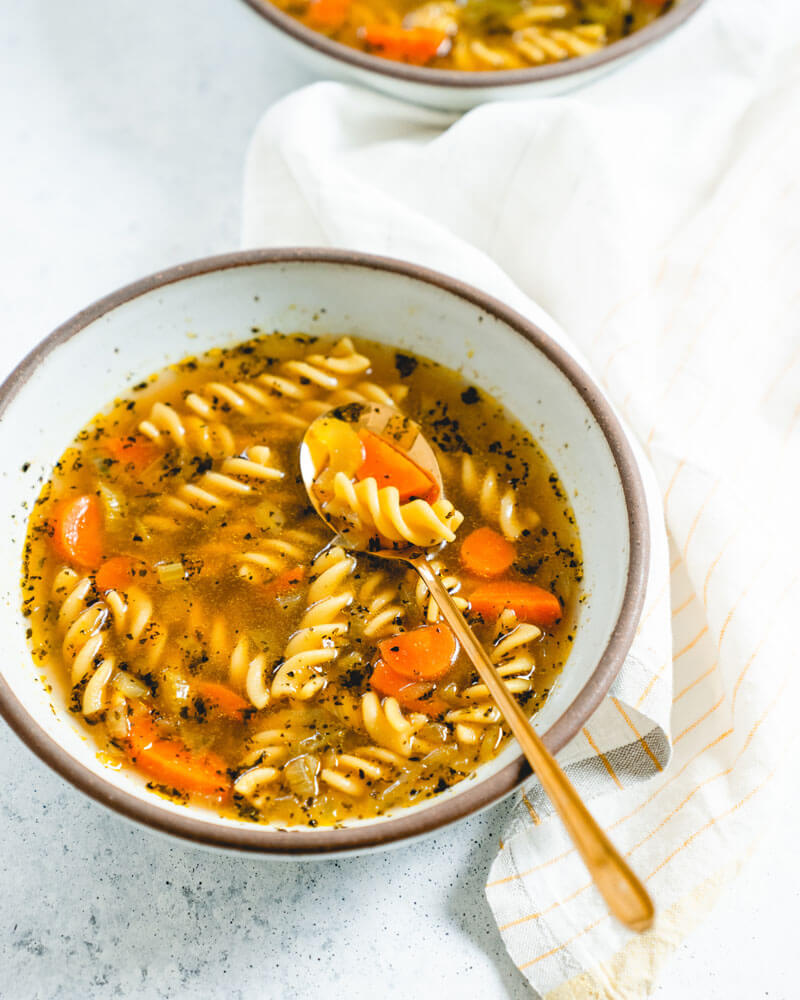 "This homemade vegetable soup is a healthy vegetarian version of chicken noodle soup that's way more delicious. It features turmeric and lots of veggies!". Recipe: ACoupleCooks.
Tomato Basil Gnocchi Soup Recipe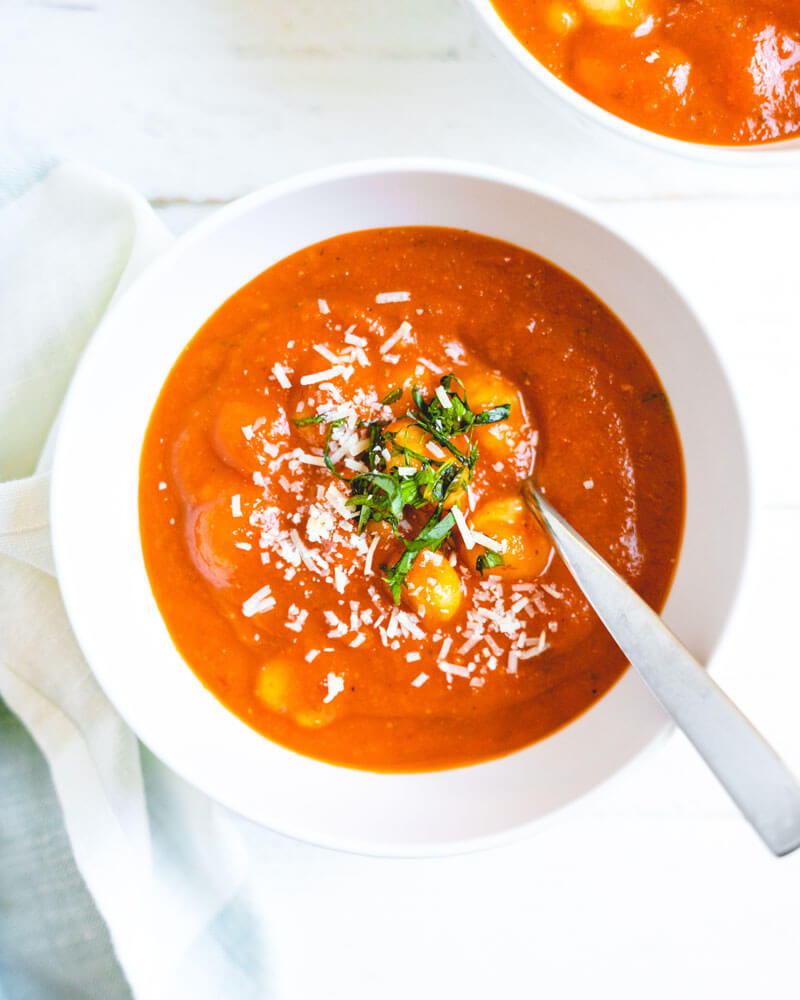 "This is the creamiest, coziest tomato gnocchi soup recipe you can imagine! Filled with pillowy potato gnocchi and Parmesan, it's the stuff dreams are made of.". Recipe: ACoupleCooks.
One-Pot Leftover Turkey Soup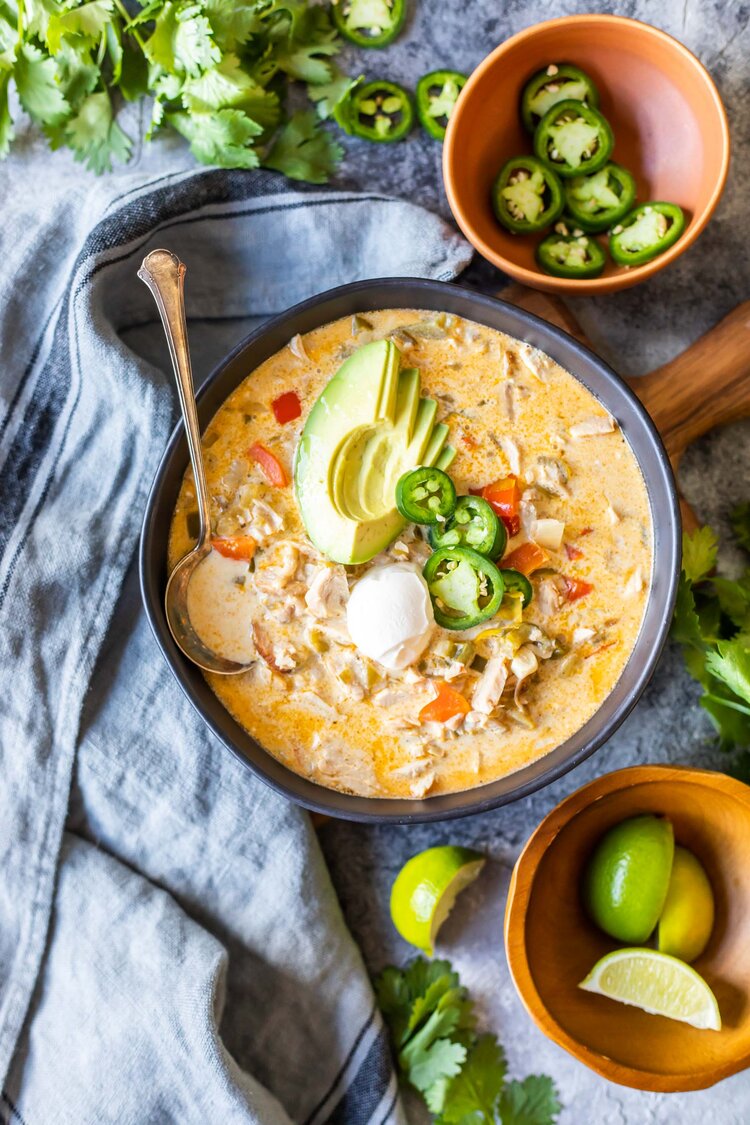 "This One-Pot Leftover Turkey Soup is an easy way to use up leftover turkey! It's low-carb and ready in under 20 minutes!". Recipe: CastIronKeto.
Turnip Soup
"This Loaded Keto Turnip Soup is absolutely delicious and tastes just like a loaded potato soup just without the carbs!". Recipe: CastIronKeto.
Instant Pot Broccoli Cheese Soup With Chicken
"This easy Instant Pot Broccoli Cheese Soup with Chicken is ready in just 20 minutes! Loaded with veggies and tender chicken, you'll love this ultra cheesy and creamy Broccoli Cheese Soup recipe.". Recipe: DietHood.
Keto Queso Chicken Soup
"This Keto Queso Chicken Soup is absolutely bowl licking good. It's a great low-carb soup that's perfect for cooler weather.". Recipe: CastIronKeto.
Low Carb Bacon Cheeseburger Soup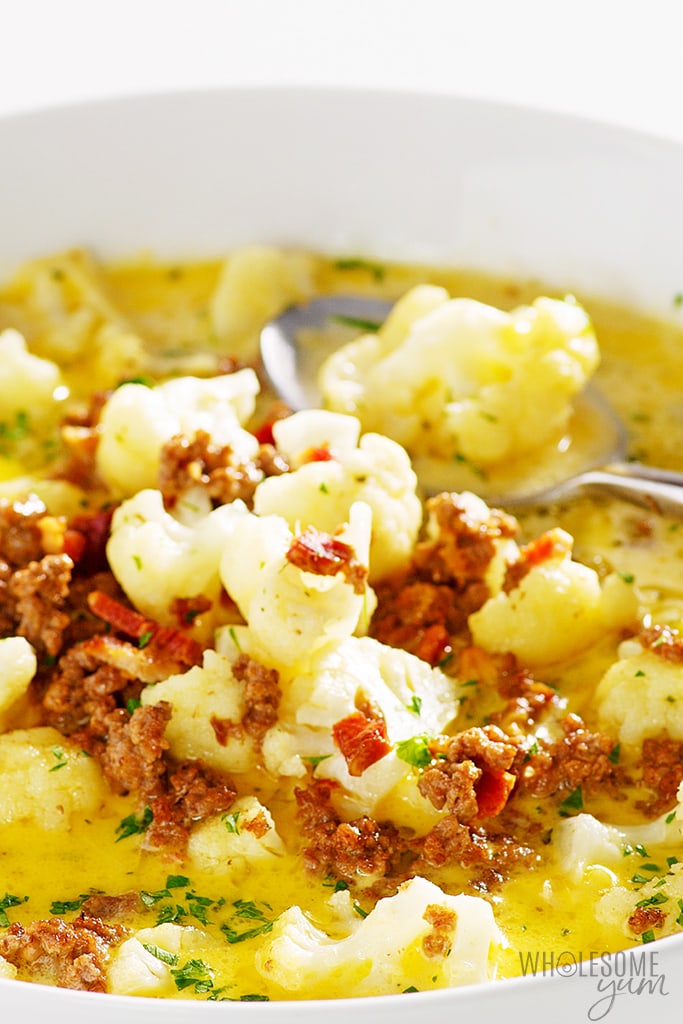 "This easy low carb bacon cheeseburger soup recipe is comfort in a bowl, with just 5g net carbs. Learn how to make keto cheeseburger soup in just 20 minutes.". Recipe: WholesomeYum.
Vegan Coconut Lentil Soup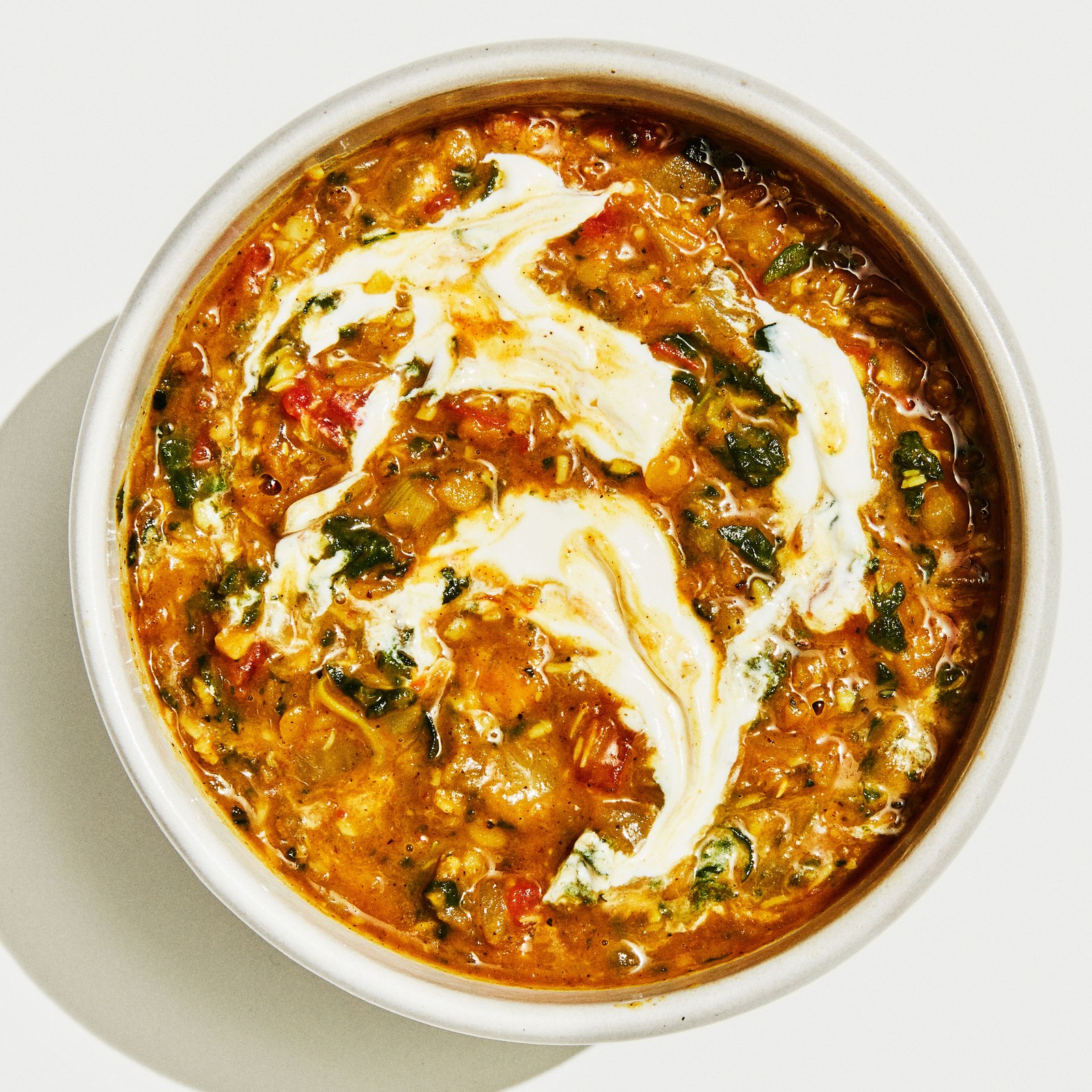 "Never has such a flavorful, hearty, and warming meal come together so quickly or using so many pantry staples. We love it with a dollop of yogurt on top, but feel free to omit or use a non-dairy yogurt to keep it vegan.". Recipe: BonAppetit.
Vegan Butternut Squash Soup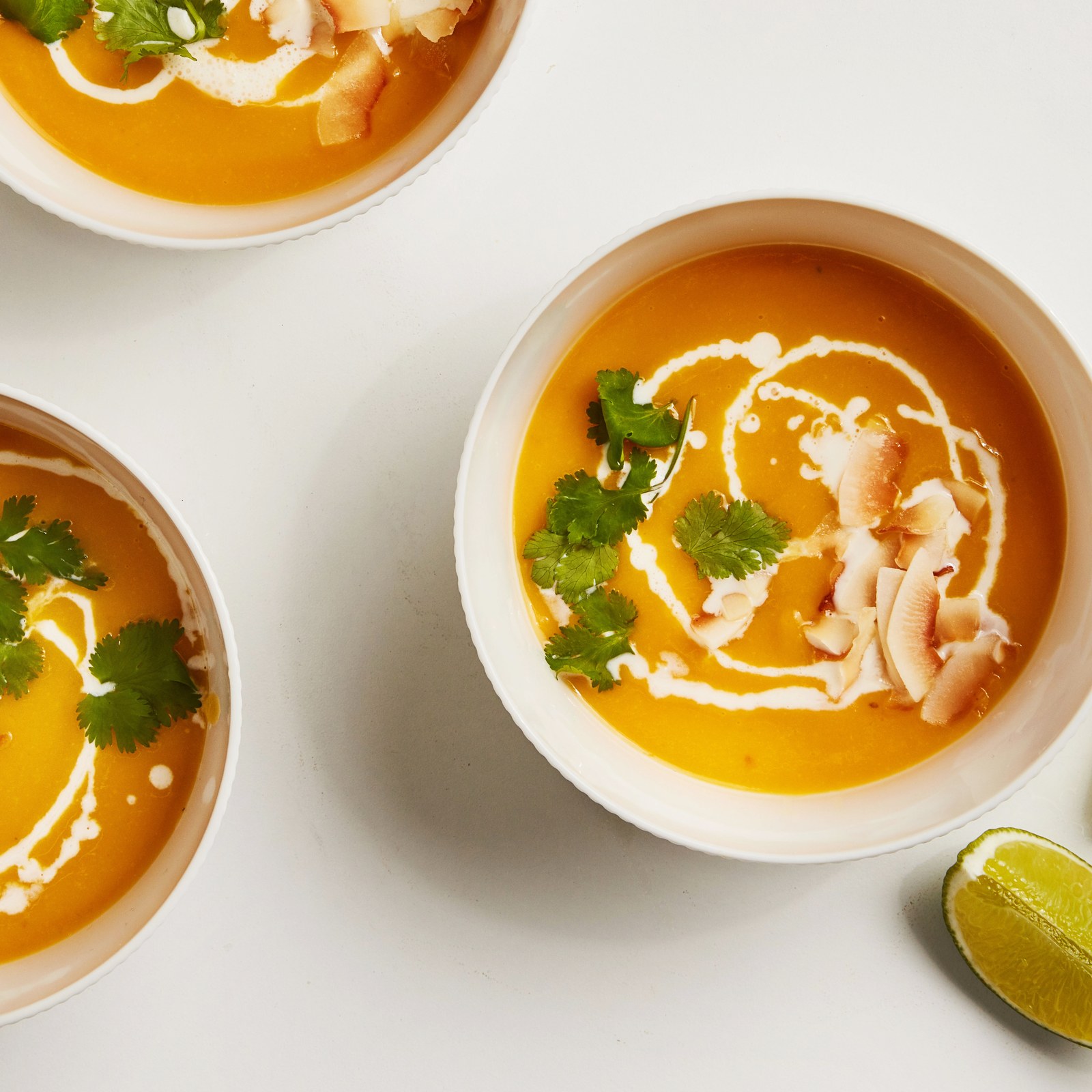 "This comforting, ginger-laced soup just so happens to be vegan, and is exactly what we want when we feel like we've been overindulging a bit. If you've always thought you needed to own a $500 blender or have hours to spare to make a luxuriously silky puréed vegetable soup, well, you don't! We made a super smooth soup using a $40 Black & Decker blender. Just make sure the butternut squash is completely tender before it goes in the blender.". Recipe: BonAppetit.
Spiced Coconut Carrot Soup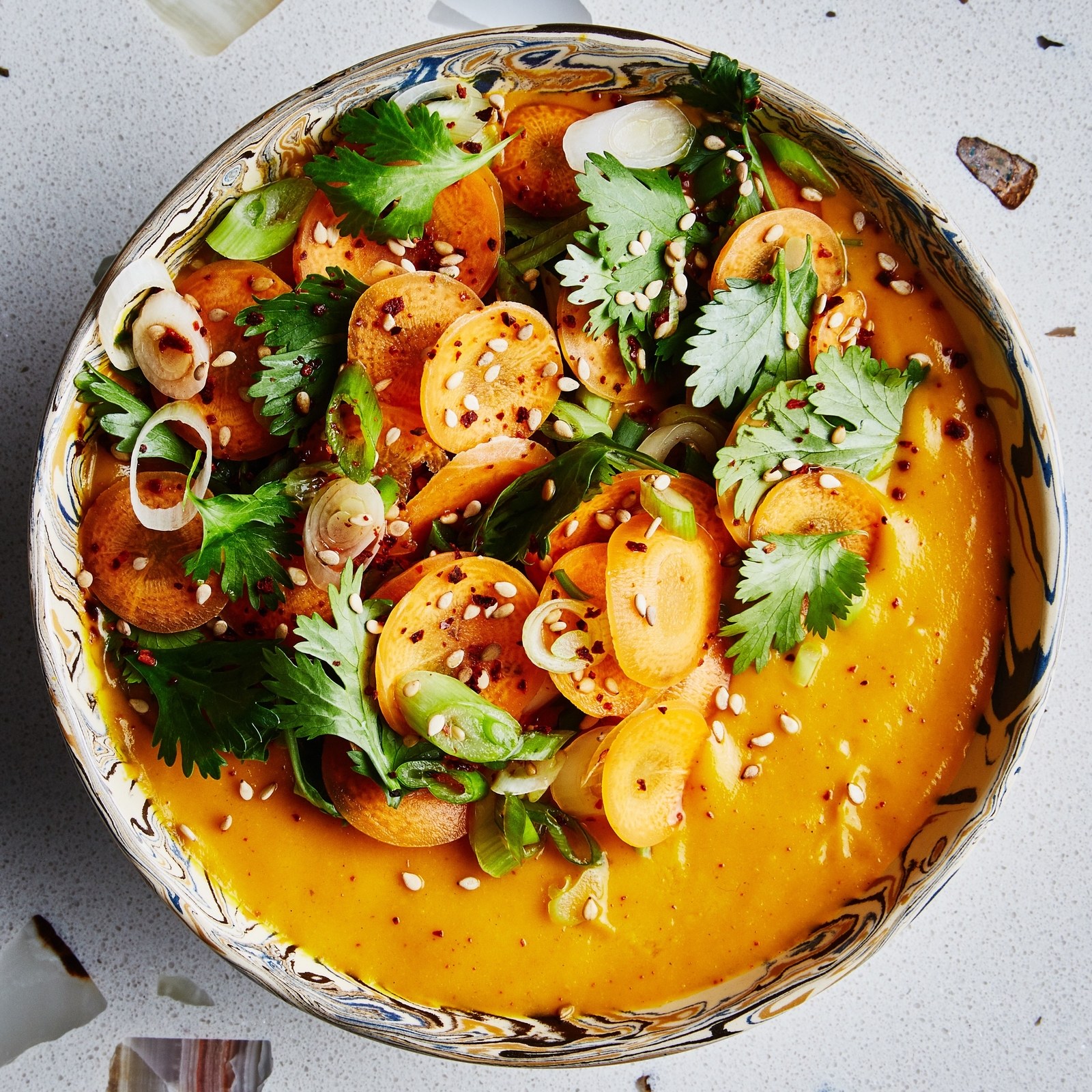 "Puréed soups are easy because they don't require lots of knife work… but they can also be boring. Amping up the seasoning and topping with crunchy shaved vegetables and bright herbs makes it clear that this one's not baby food.". Recipe: BonAppetit.
Instant Pot Lentil Soup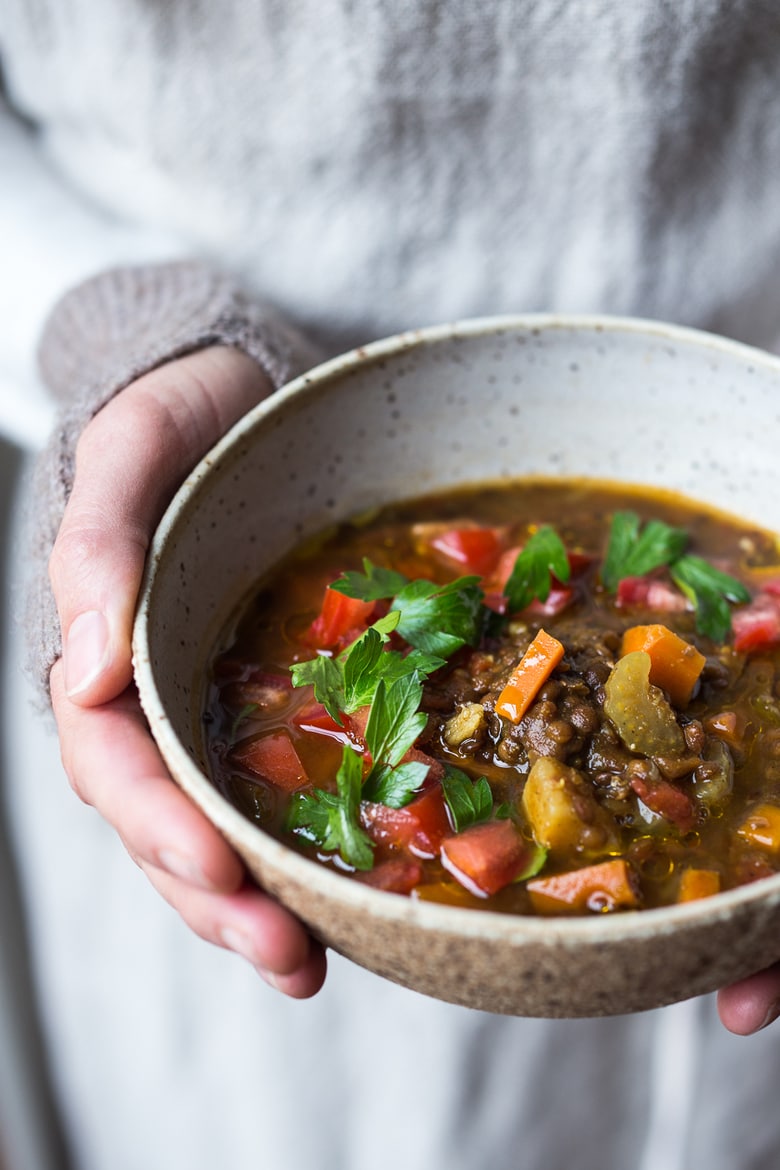 "Make Life Simple, Instant Pot Lentil Soup is vegan and gluten free and can be made on the stove- top or in an Instant Pot ( with only 12 minutes of pressure cooking time!). Flavorful and healthy, this version is seasoned with Middle Eastern Spices. ". Recipe: FeastingAtHome.
Creamy Asparagus Soup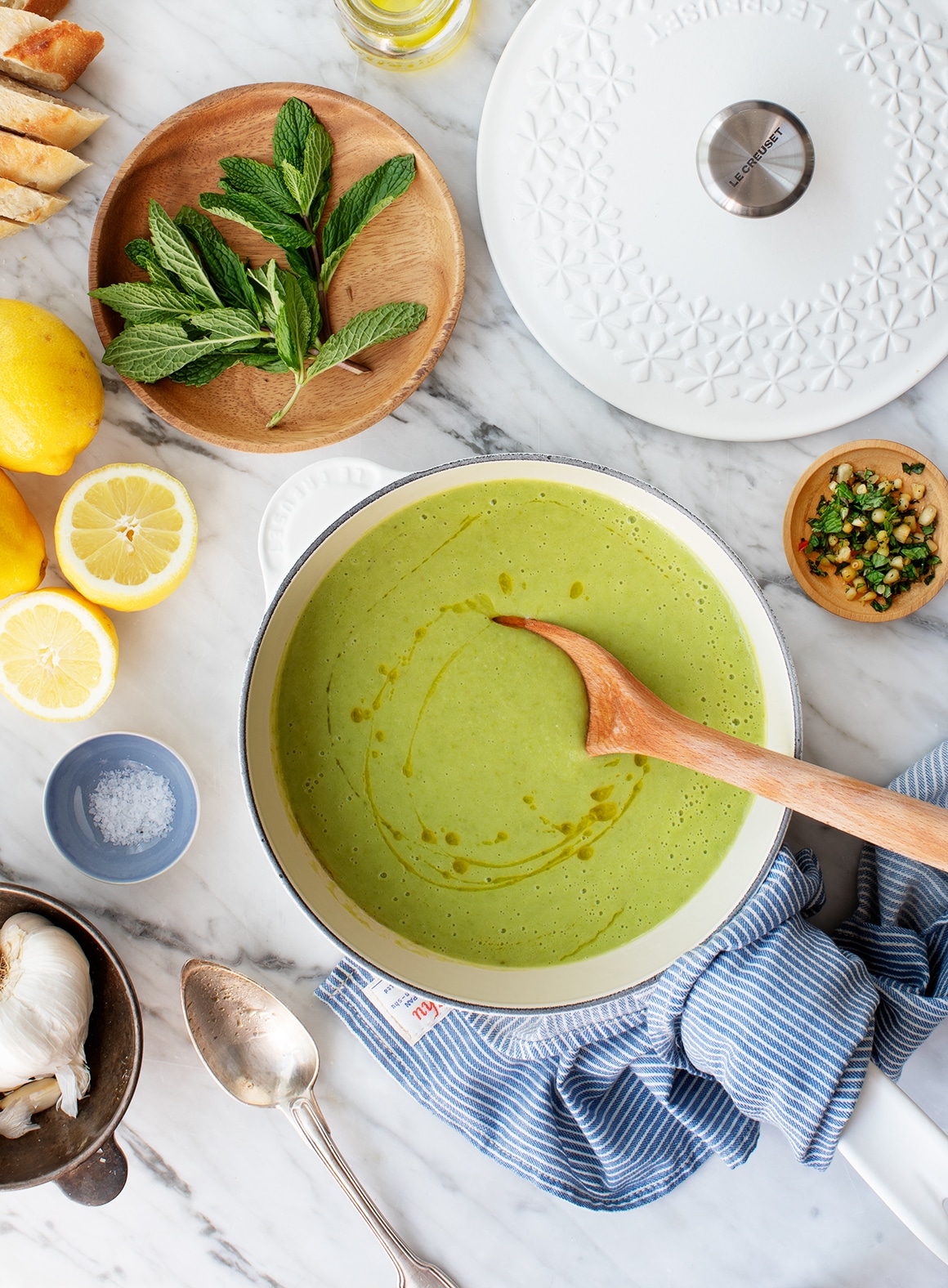 "This lightly creamy asparagus soup is bright with lemon and loaded with spring herbs & veggies. It's the perfect fresh meal for a cool spring night.". Recipe: LoveAndLemons.
Instant Pot Wild Rice Soup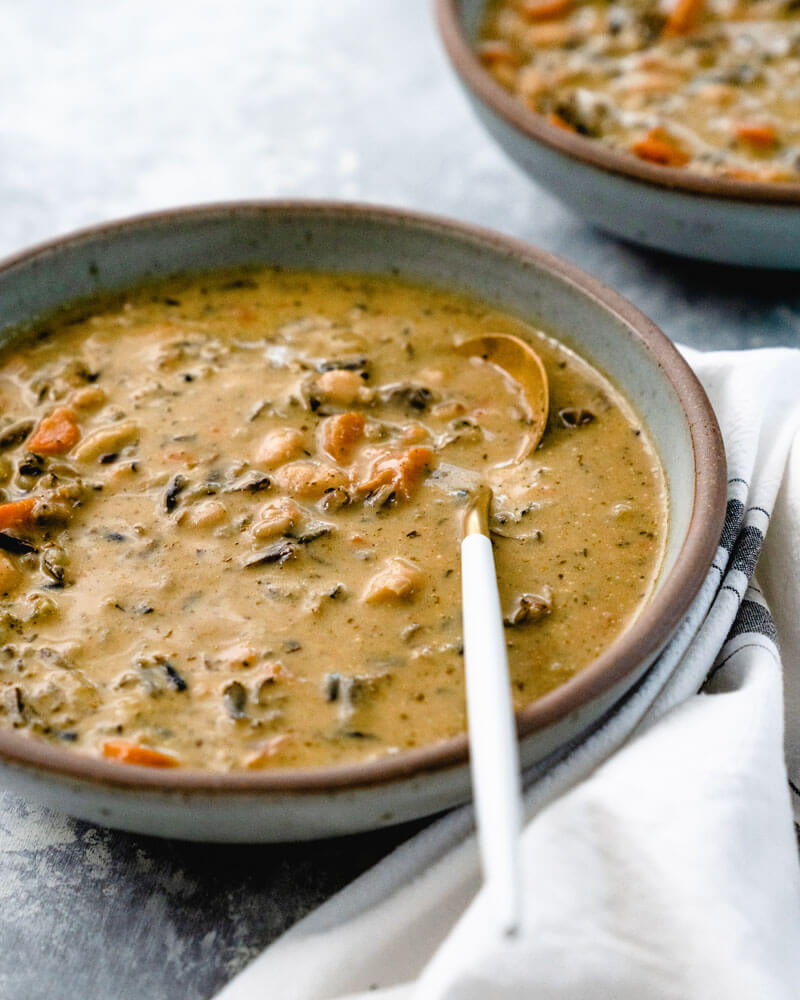 "This Instant Pot wild rice soup recipe is cozy and naturally creamy, so it's a 100% plant based dinner. Serve with crusty bread.". Recipe: ACoupleCooks.
Butternut Squash Tumeric Ginger Soup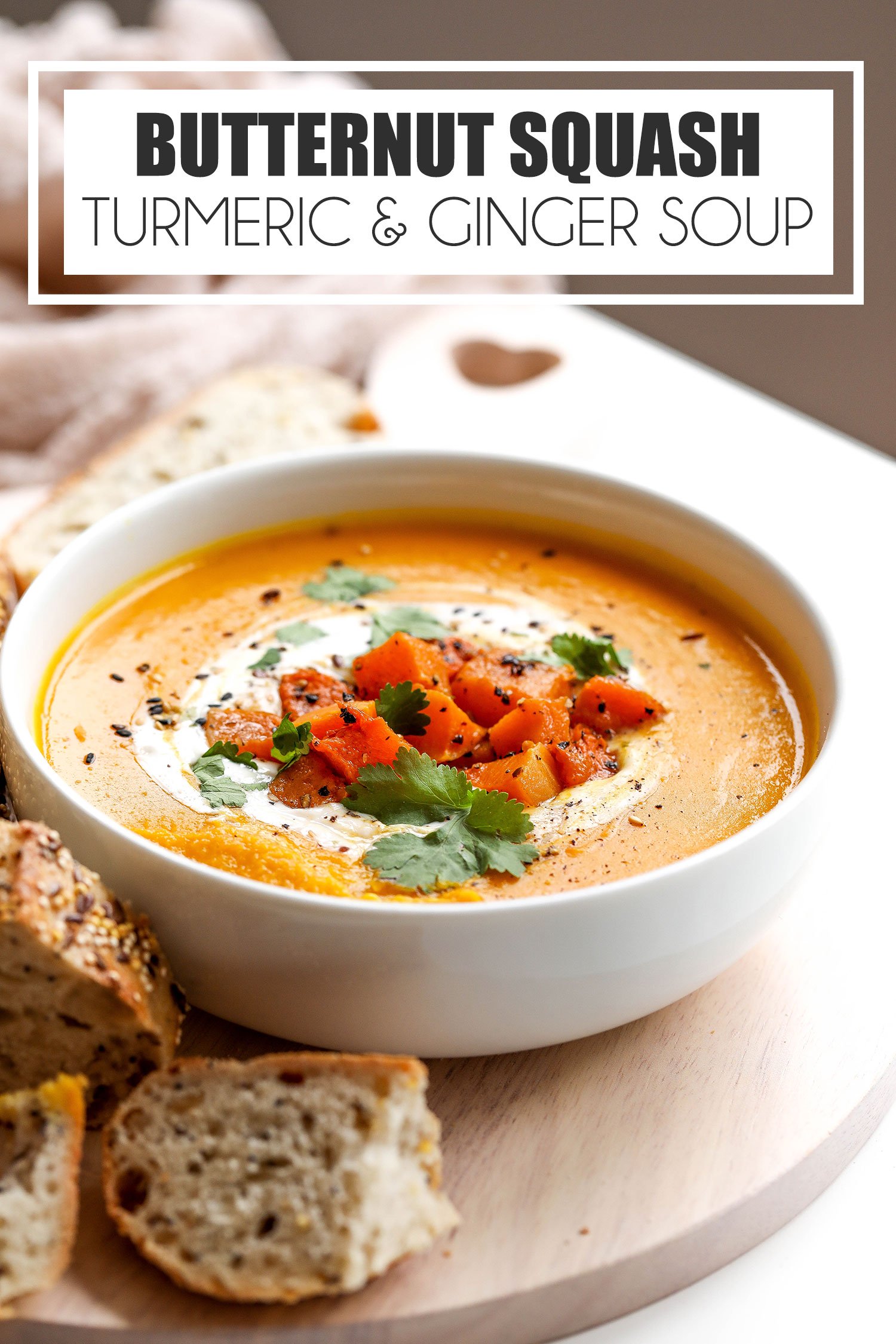 "One of my favourite anti-inflammatory ingredients that I like to include in my diet is turmeric. There is a lot of debate on how effective it is in reducing inflammation, but there is some evidence to suggest it's helpful. Since taking it won't do me any harm, it's cheap and adds a delicious flavour (as well as a beautiful vibrant colour!) to dishes, I say why not incorporate it!". Recipe: NadiasHealthyKitchen.
Oyster Mushroom Soup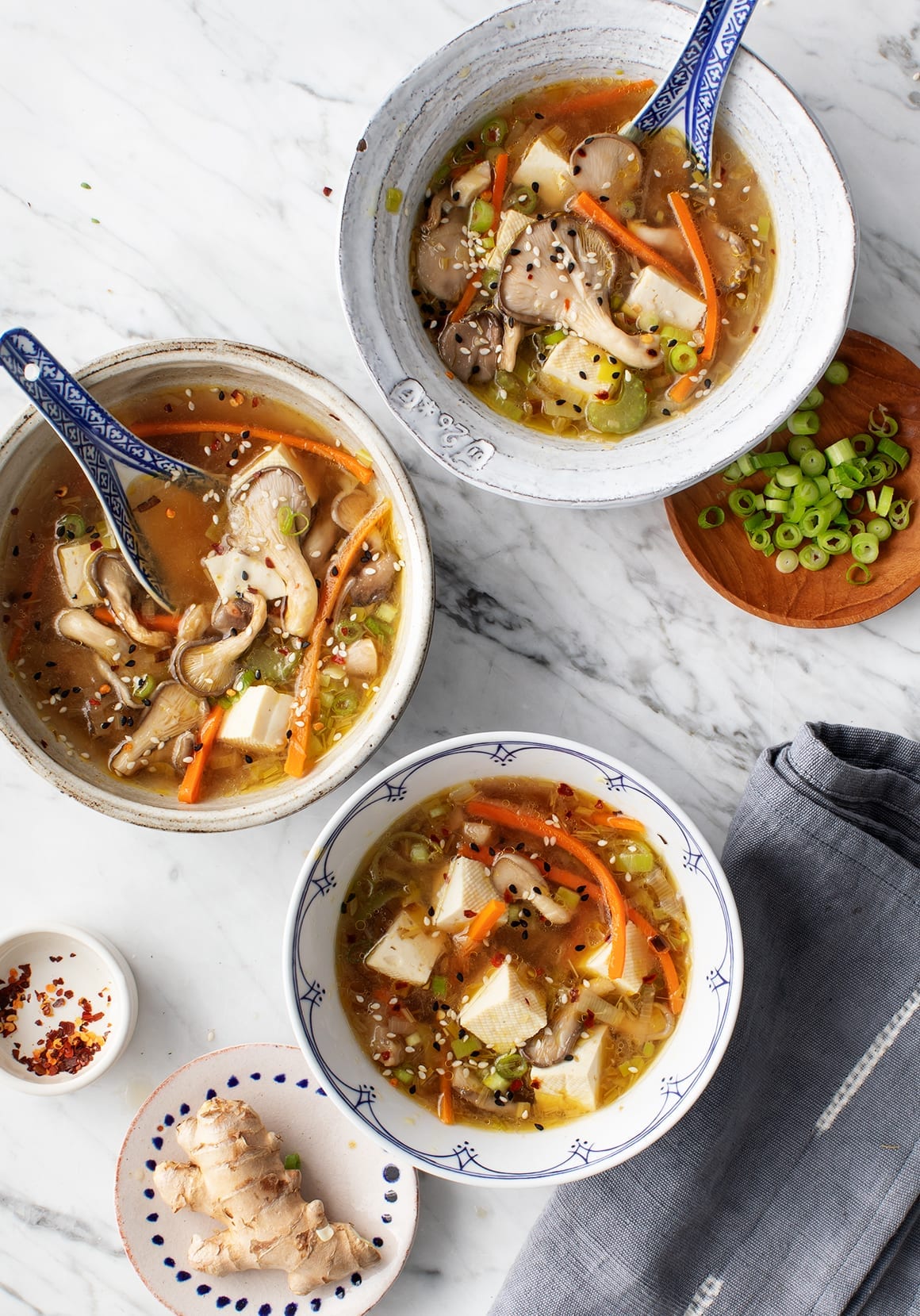 "This oyster mushroom soup is a healthy, healing recipe for cool evenings. It's brimming with flavor from lemongrass, miso & ginger!". Recipe: LoveAndLemons.
Hearty Lentil Soup
"This lentil soup is thick and hearty, loaded with lentils, vegetables and fresh herbs. A tasty vegan soup recipe that works great for meal prep!". Recipe: SweetPeasAndSaffron.
1-Pot Pumpkin Black Bean Soup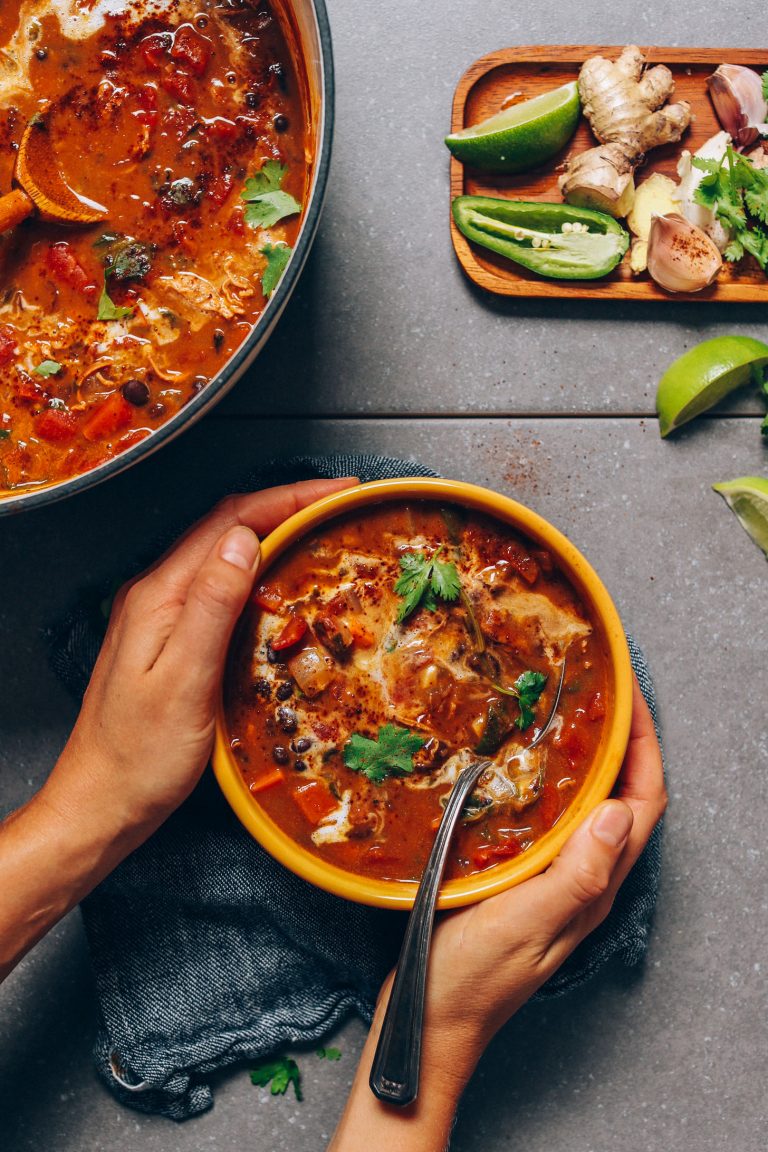 "Welcome to flavor town. This comforting soup is a fusion of both Thai and Mexican cuisine (two of our absolute loves), requires ingredients you likely have on hand right now, and is made entirely in 1 pot.". Recipe: MinimalistBaker.
Superfood Butternut Squash Lentil Soup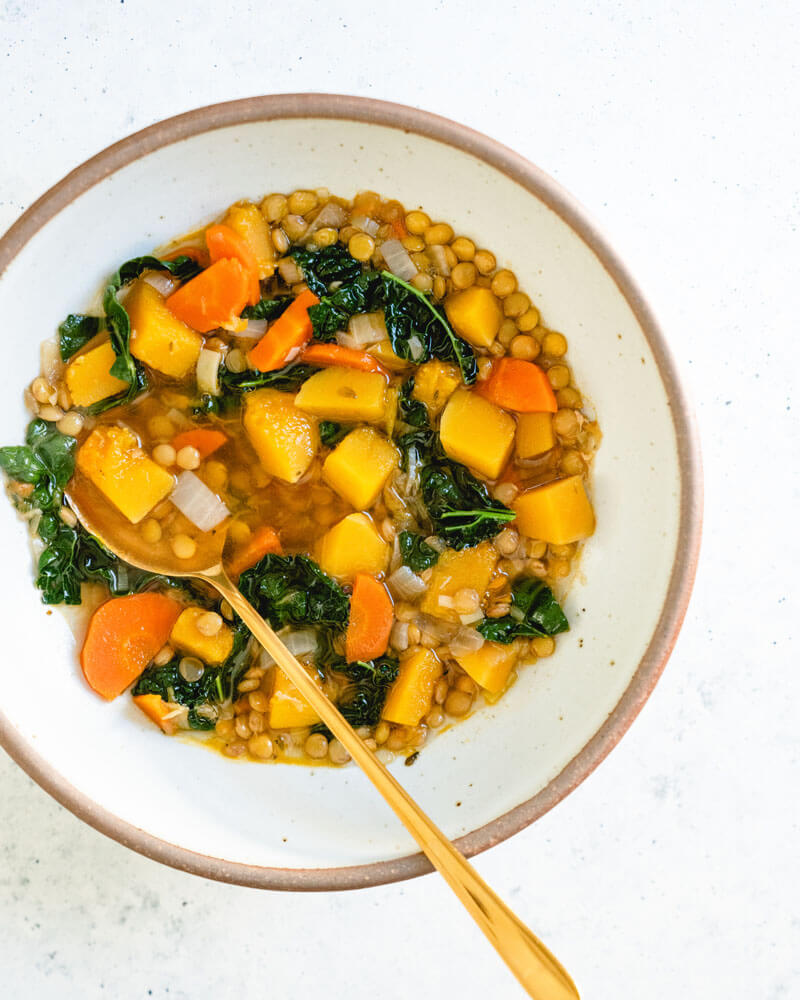 "This hearty butternut squash lentil soup is a comforting and nutrient dense superfood soup, featuring lentils, kale, and leeks.". Recipe: ACoupleCooks.
1-Pot Spiced Sweet Potato Lentil Soup
"I've always loved Moroccan-inspired dishes. The spices are so comforting and warming. This Moroccan-inspired soup puts some of my favorite spices, like cumin, coriander, and cinnamon, to use.". Recipe: MinimalistBaker.