Rebecca Smith Shows Off Her Transformation After Swapping Cardio For Weights!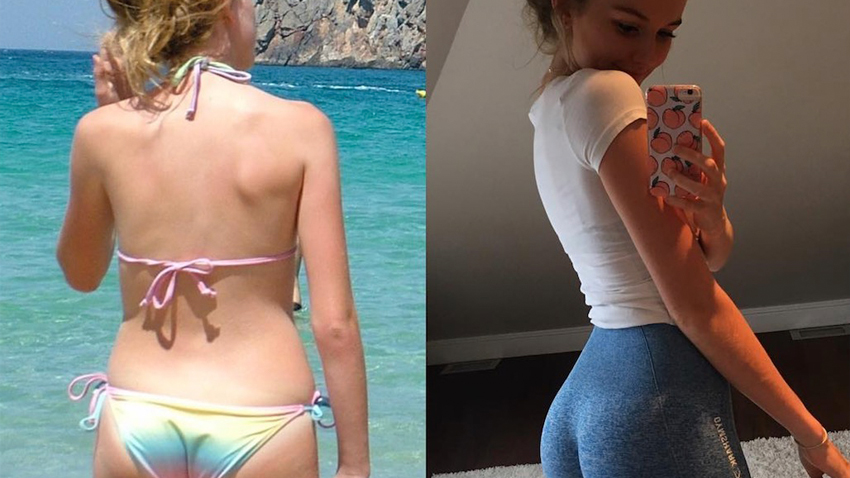 Rebecca Smith, a fitness and healthy eating Instagrammer from London, recently posted her body transformation and revealed exactly how she achieved the remarkable change.
Rebecca started off like many people looking to get in shape, with "cardio and calorie restrictions". However, endless hours on the treadmill probably won't give you that fit, healthy, sculpted body that so many of us crave.
It wasn't until she changed the way she thought about training and nutrition that her body changed. Swapping cardio for weight training and using food as fuel for her workouts, eating enough to build muscle and sustain her strength gains.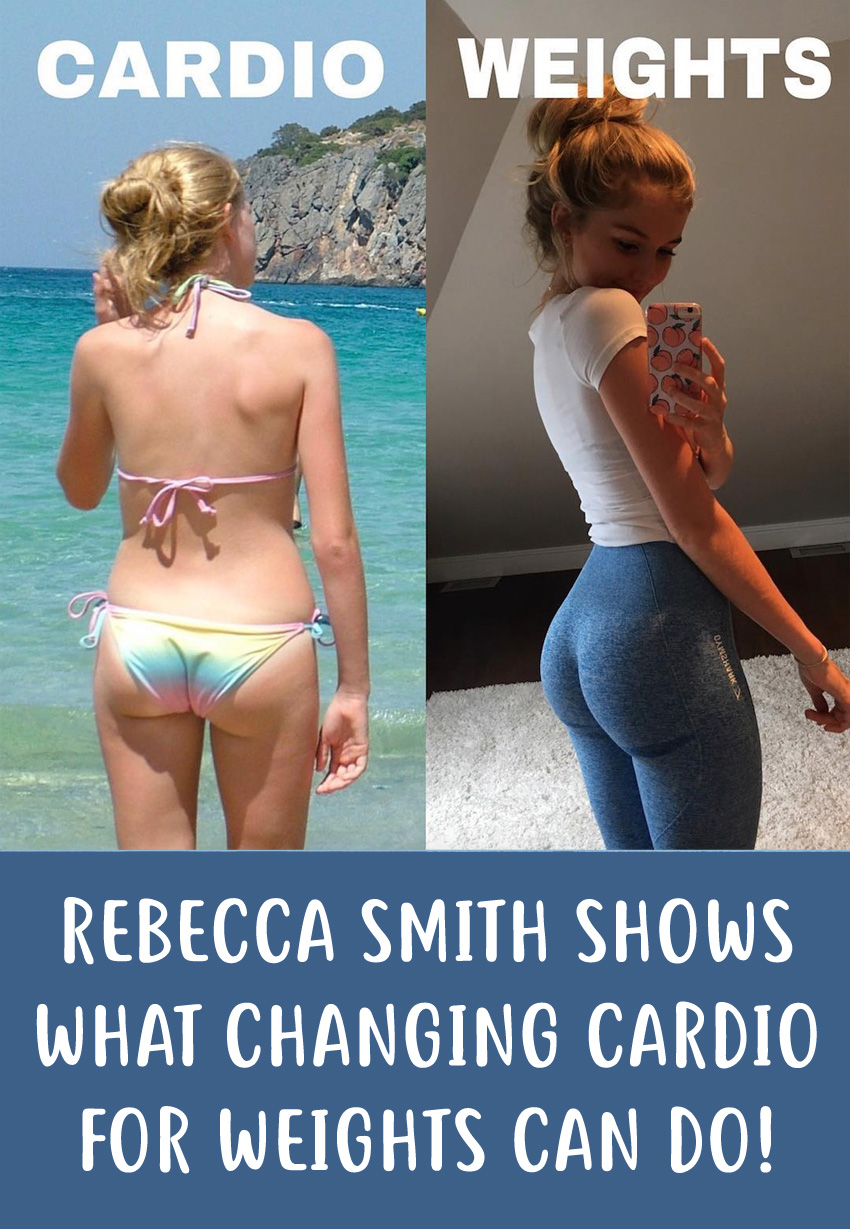 Be Sure To Follow Rebecca On Her Instagram Here: @rebeccafitness_eats
Rebecca created the side by side comparison as she wanted to show herself and her 50,000 plus followers that what she had been doing was working and that while the change "wasn't massive", it showed that she was heading in the right direction.
As well as her body becoming more sculpted and fit, Rebecca wants to make it clear that the changes she made are a lot more than physical.
"But more importantly than what it looks like, the main difference is how mentally stronger, happier, healthier & more confident I am on the right! Changing up the way I train & the way I look at nutrition has helped me in a million more ways than what's seen to eye."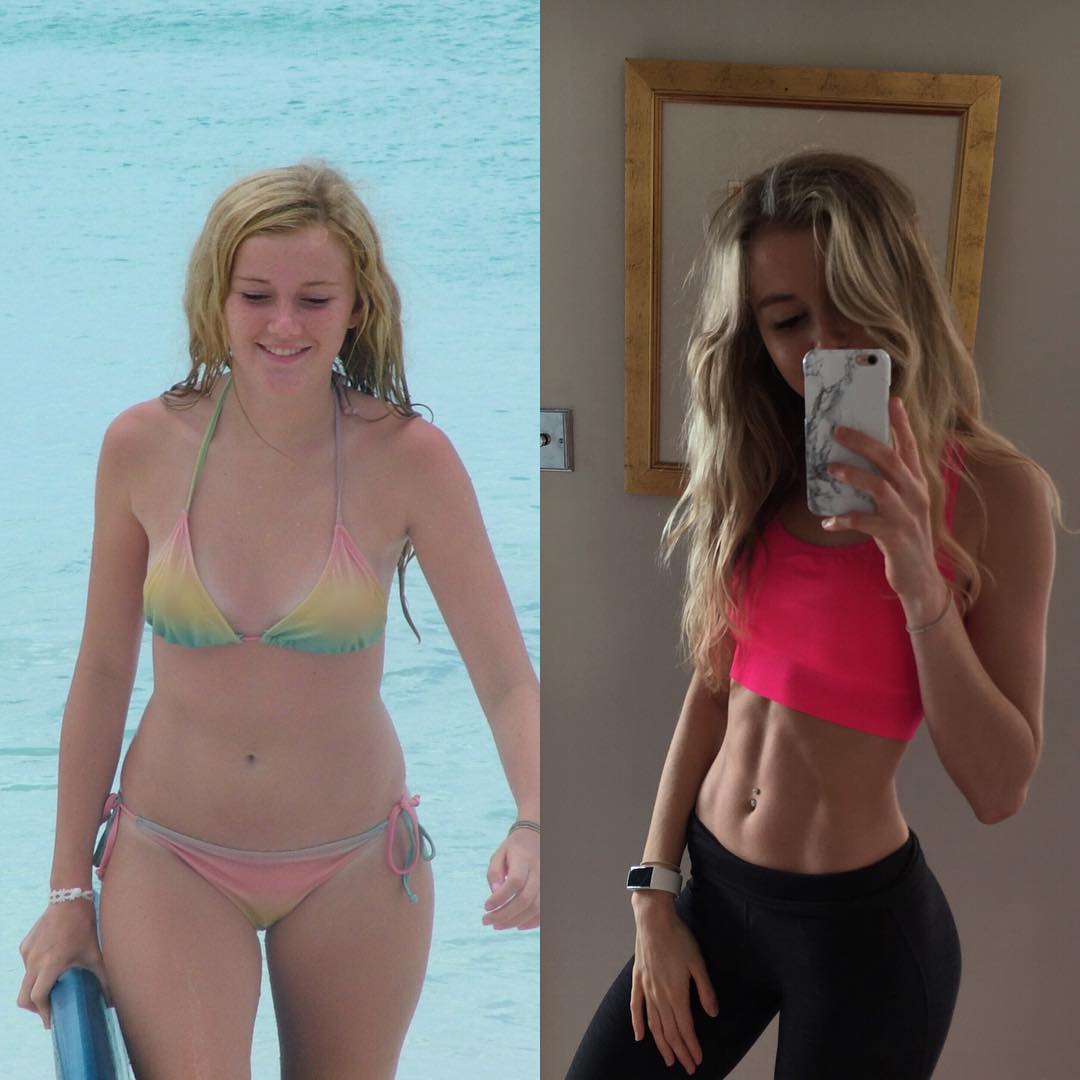 "I now, will not stop preaching the importance of nourishing your body with the nutrients it needs and most importantly, ENOUGH of those nutrients. Food is your friend and depriving yourself will get you nowhere. Stop slaving away, trying to burn 'calories' on the treadmill and start to build your body to be the strongest it can be!"
Rebecca notes that when many girls hear "weight training" and "protein shakes", they assume they will become "manly", but she wants to make it known that lifting weights will not make you manly.
"LIFTING MAKES YOU MANLY?! – It infuriates me how so many girls still think the second you pick up a dumbbell or protein shake you'll suddenly become the hulk. Changing my training from cardio to weights changed me completely inside & out. Each to their own, but I personally don't think I've made my body look at all manly in my past year."
On her Instagram, Rebecca listed out her reasons why she thinks girls should start weight training and reveals the huge benefits it has had for transforming her body.
1. Building Strength And Muscles:
"Lifting builds on a woman's natural curves and helps your body be the strongest it can. Ripped abs, sexy strong back, shoulder boulders & a curvy behind all come from lifting".
2. Losing Extra Body Fat:
"My body fat % saw a MASSIVE fall when I began lifting because as your muscle mass INCREASES your metabolism INCREASES. Before I would spend hours on cardio machines thinking that will get rid of fat but never saw any results and just made me HATE going to the gym, and if you feel like you're in that boat now then change it up now!"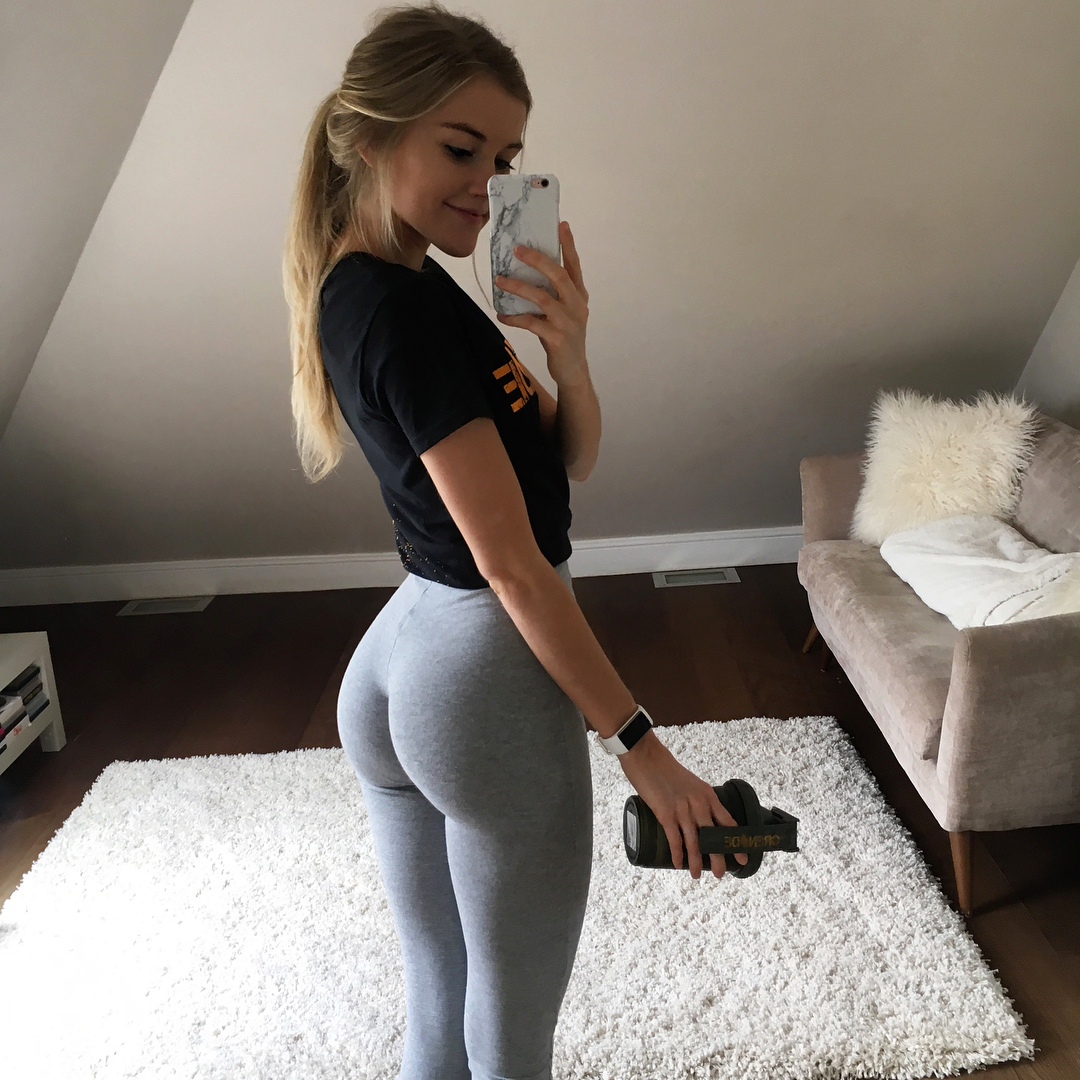 3. Developing A Healthy Relationship With Food And Body Image:
"When you're doing cardio in order to burn 'calories' it's so easy to look at food as numbers and end up feeling guilty for eating too much and feeling like you HAVE to restrict yourself to see results. Well that's just not the case at all."
"Starting weight training made me realise food is fuel and I need LOTS of it to get the best out of my training. The amount I eat has honestly trebled since I picked up lifting and I absolutely love it. There's no restricting and there's no guilt in indulging in treats once in a while because what better way to fuel a sesh."
"Rant over. If this convinces one girl to try out weight training: mission complete. I wanna see MORE GIRLS in the weights section and get rid of the association that it's just for boys because it's not #gainingweightiscool"
Rebecca has definitely shown that weight training and eating enough calories can shape and define your body like no amount of cardio can do. Depending on your goals, heading to the weight room could be the best way to transform your body.