Delicious Raw & Vegan Chocolate Coconut Bounty Bar Bites For A Healthy Snack!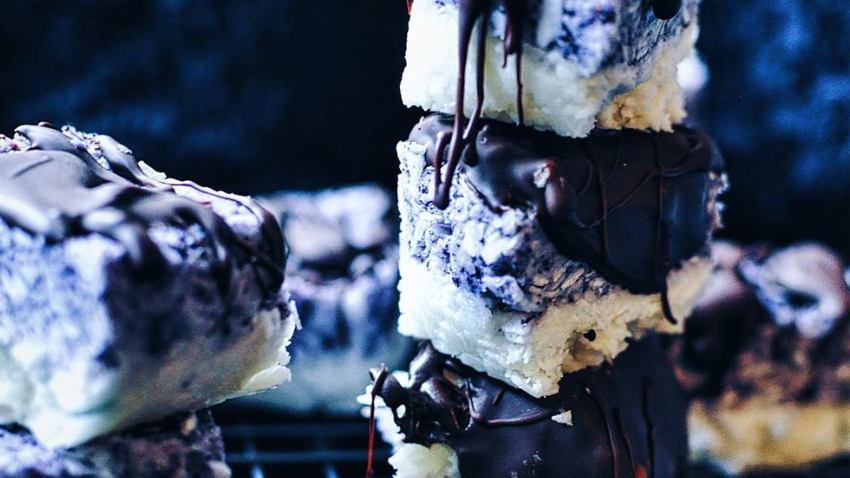 Looking for a healthy, weight loss snack? Full of coconut, good fats and topped with dark chocolate? Maybe we got a little too specific there, but these raw, vegan, coconut bounty (mounds) bar bites are a perfect treat for you to snack on guilt free.
A really important part of dieting or just healthy eating in general, is enjoying your favourite foods in moderation. Even better, is making a healthier version of your favourite snacks that you can enjoy that won't have you feeling like you 'cheated' on your diet. Making them from scratch also let's you see exactly what goes into what you eat, so you aren't surprised by any chemicals or additives.
These bounty bites have only 5 ingredients and can be prepared in about 10 minutes and can help satisfy your sweet tooth, without going overboard on the unhealthy fats and unnecessary calories! Enjoy!
Recipe developed and created by Kia (Kiafruk). Check out her Instagram here for more delicious and healthy recipes: https://www.instagram.com/kiafruk/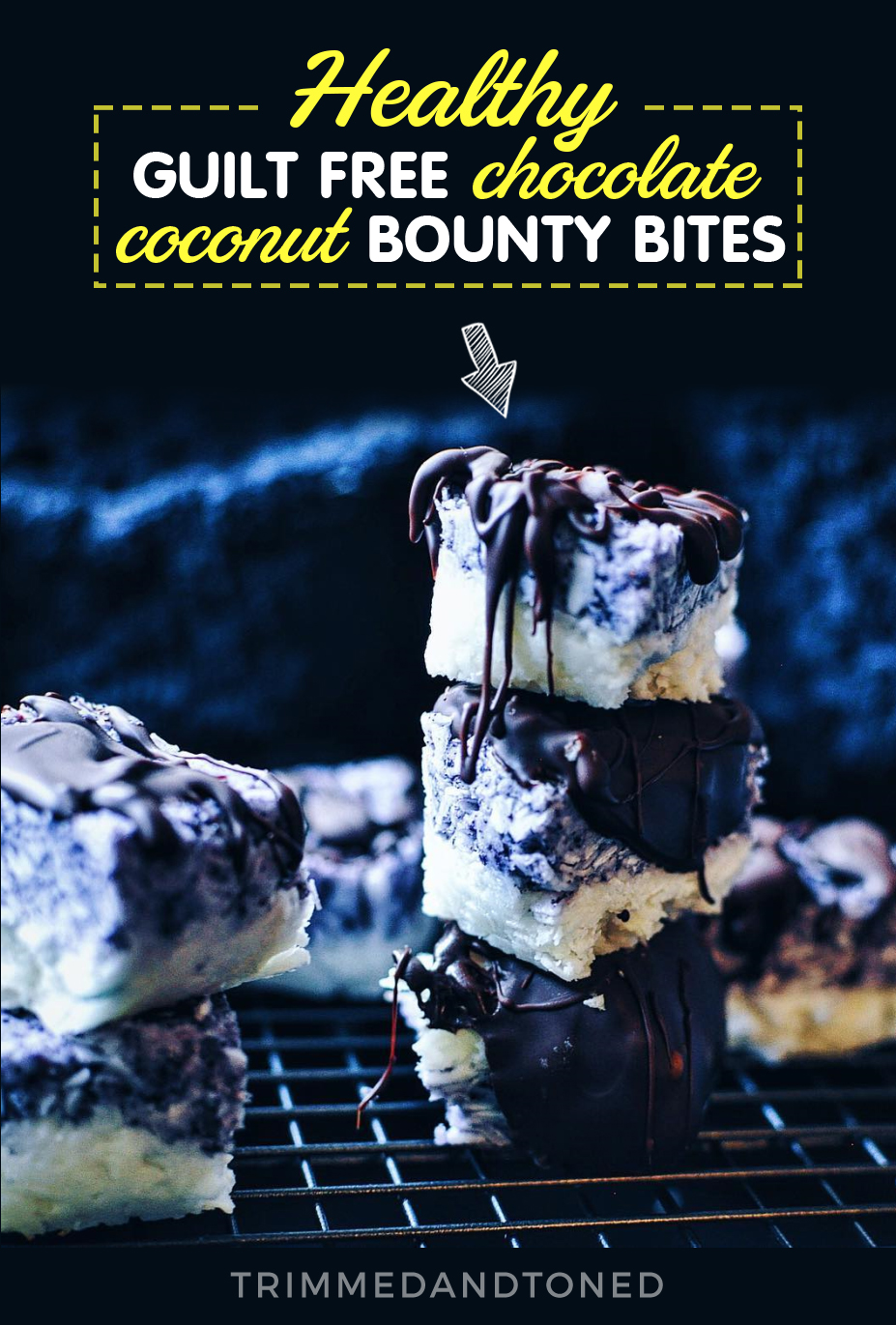 2. Coconut Bounty Bites
Serves 12 mini bites
Ingredients
3 ½ cups shredded coconuts
3 tbsp. agave syrup
3 tbsp. melted coconut oil
2 tbsp. freeze dried blueberry powder
½ cup dark chocolate (for topping)
Instructions
1. Place the shredded coconuts in a high powered blender, blend until tiny flecks of coconut
2. Add the rest of the ingredients (except for the freeze dried blueberry powder and dark chocolate) and blend until well mixed
3. Line a baking tray with parchment paper, or simply choose a silicon baking mold
4. Remove half of the mix and press firmly to the baking tray or a silicon baking mold, set in fridge while preparing the rest
5. Add freeze dried blueberry powder to the rest of the mix and blend again until the colour is well mixed
6. Remove all the mix from the blender and press firmly on top of the first layer in the baking tray or a silicon baking mold
7. Set in freezer for 3 hours until solid, remove from freezer and cut in bite size
8. Melt dark chocolate and pour on top of coconut bites before serving