Kathryn Dickie's Diet Plan For Losing Fat & Transforming Your Body!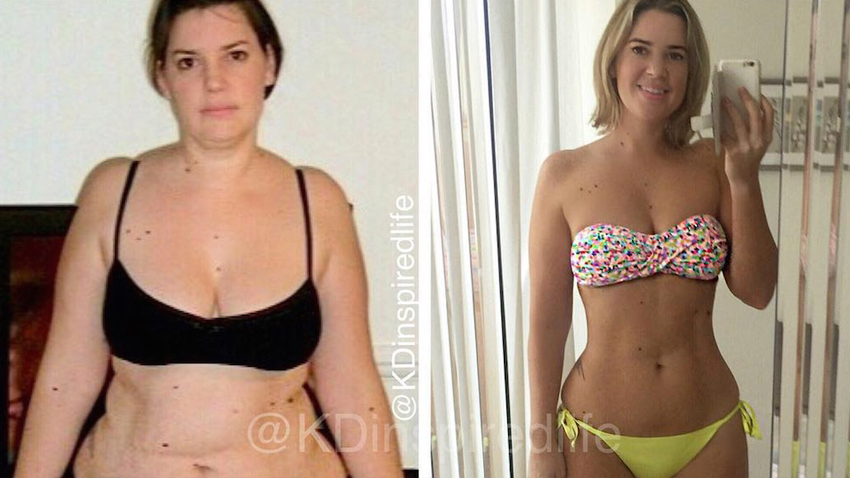 Kathryn Dickie had been burying her head in the sand about her weight gain until one day, she decided to take some full body photos and the person looking back wasn't who she thought she was.
Kathryn, who was used to putting 5 teaspoons of sugar in every cup of tea, knew she had to make some major, yet simple changes and started cutting out the things that were causing the problem.
Today, Kathryn has completely transformed her body and is now inspiring almost 130,000 people on her Instagram. Find out exactly how she did it below!
Be Sure To Follow Kathryn Dickie On Her Social Media Here:
Instagram: @kdinspiredlife
Website: http://www.kdinspired.life (coming soon)
Kathryn Dickie's Diet Explained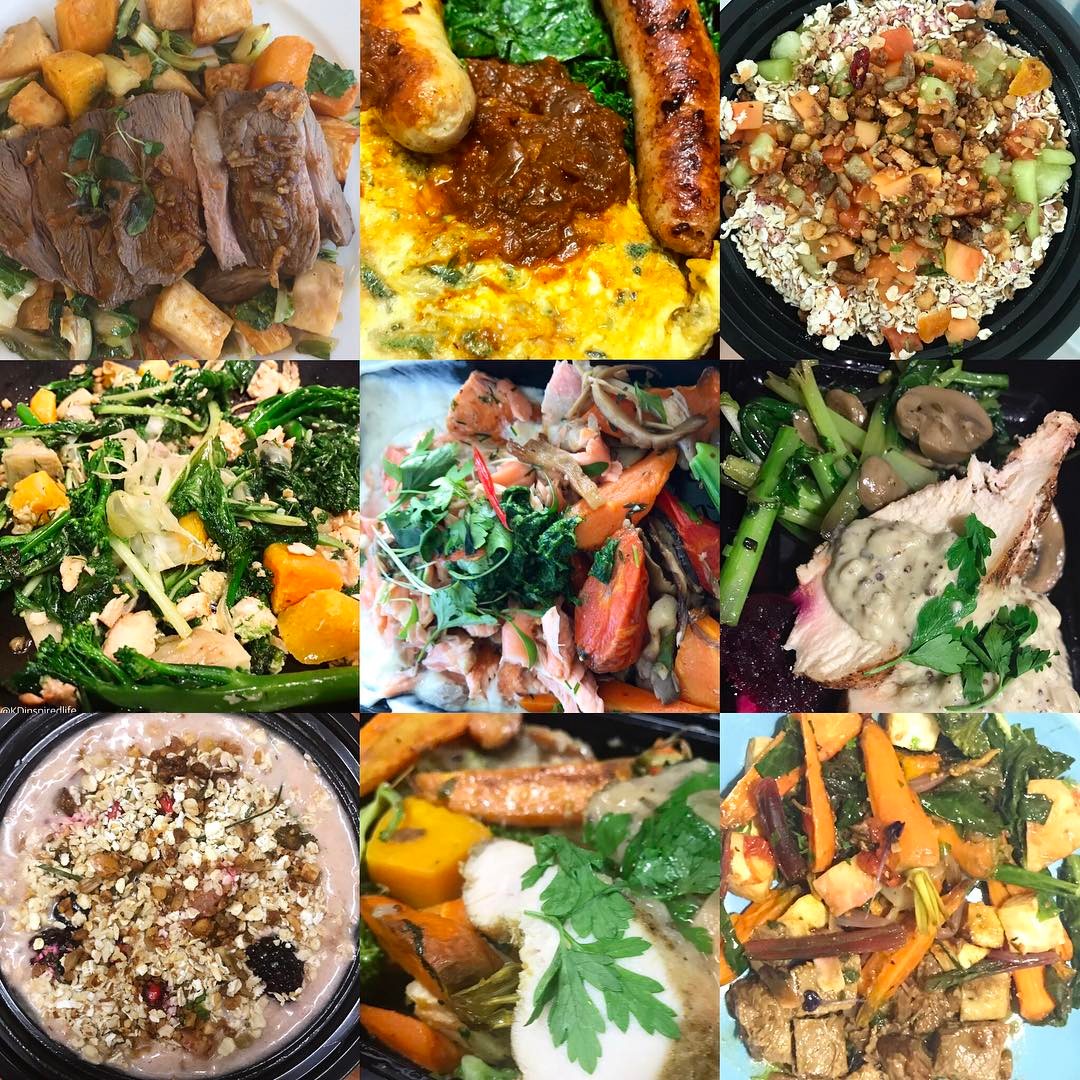 "Some of my meals in last few weeks. This is my current diet, it works for me – so please no 'helpful' advice on how your way of eating would be better for me. I enjoy protein based meals and due to my mild wheat and dairy intolerances I find this way of eating suits me."
"I decided to go back to the type of diet I used to follow when I originally lost all the weight. I don't focus much on calories, I keep my net carbohydrate content low by cutting out sugar and wheat. My daily calorie total ends up around 1200 – 1800 kcal.
The general macros per meals are:
Carbs – 45-55g
Proteins – 75-85g
Fat – 35-45g (olive oil and coconut oil)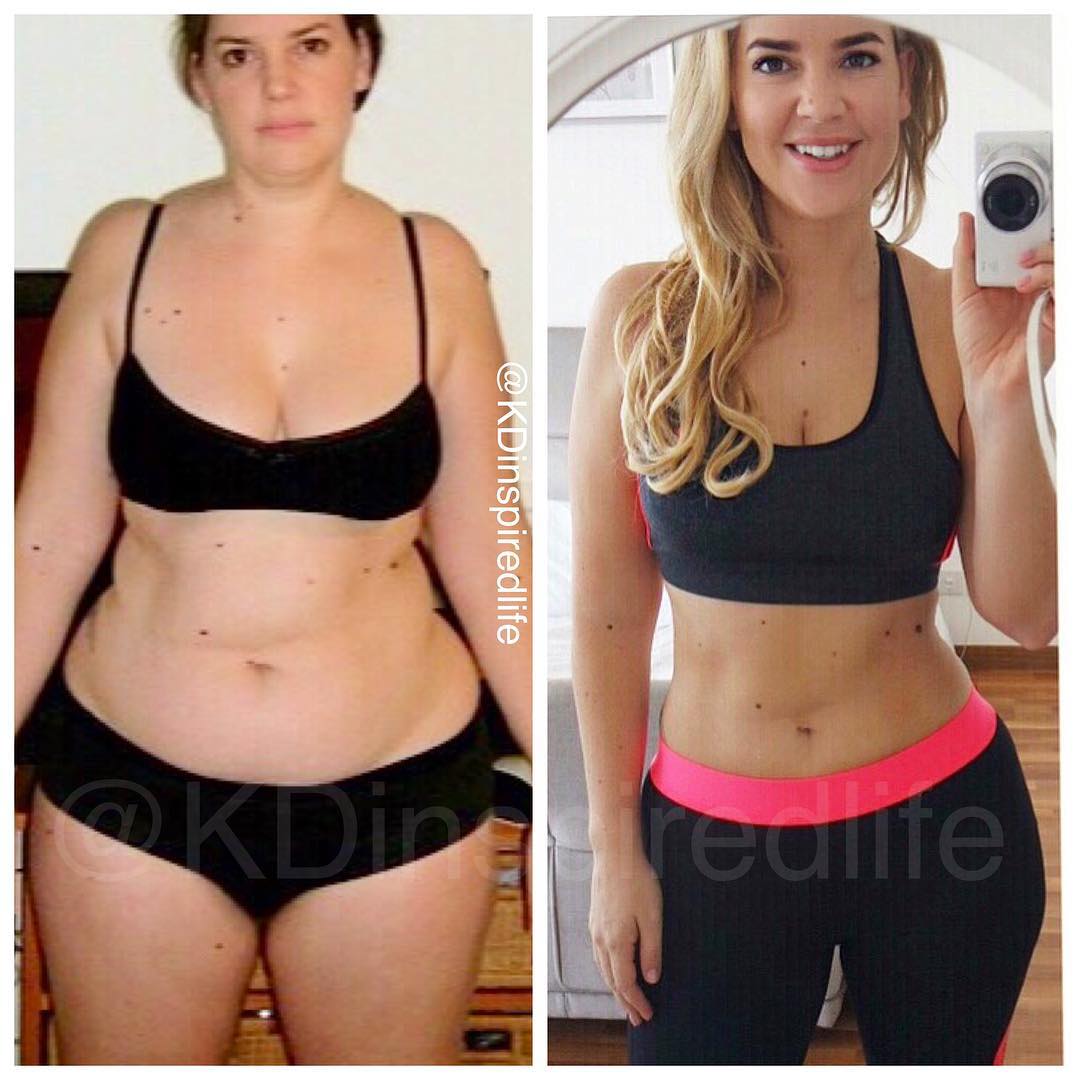 Typical breakfast: eggs in some form and sausages with leafy greens or overnight oats.
Meals are focused on getting lots of good nutrients, so lots of leafy greens and low starch vegetables (staying away from potatoes). In terms of extras I have been focused on supporting my gut health so I have been adding more pickled vegetables, like sauerkraut to my meals, taking a powder probiotic, drinking my homemade kombucha and having a multi-vitamin and sometimes fish oil tablets everyday.
I am not much of a snack person I find the high protein and fat in my meals keeps me feeling satisfied between meals but I have tried to stick to nuts or fruit if I do want a snack🍏
I allow myself to have a couple of treat meals a week though this sometimes turns into treat days"
Full Day Of Eating
Today's menu will be very simple and full of foods I know my body is not intolerant too from doing HCG diet.
Supplements: supergreens, camu camu, colloidal minerals, probiotics.
Breakfast: 2 eggs baked on tomato with fresh basil.
Snack: a cup of blueberries
Lunch: cucumber, tomato, onion and basil salad with cottage cheese.
Snack: an apple
Dinner: miracle noodles pasta with spicy tomato pasta sauce, chopped steak, broccoli, zucchini and onion.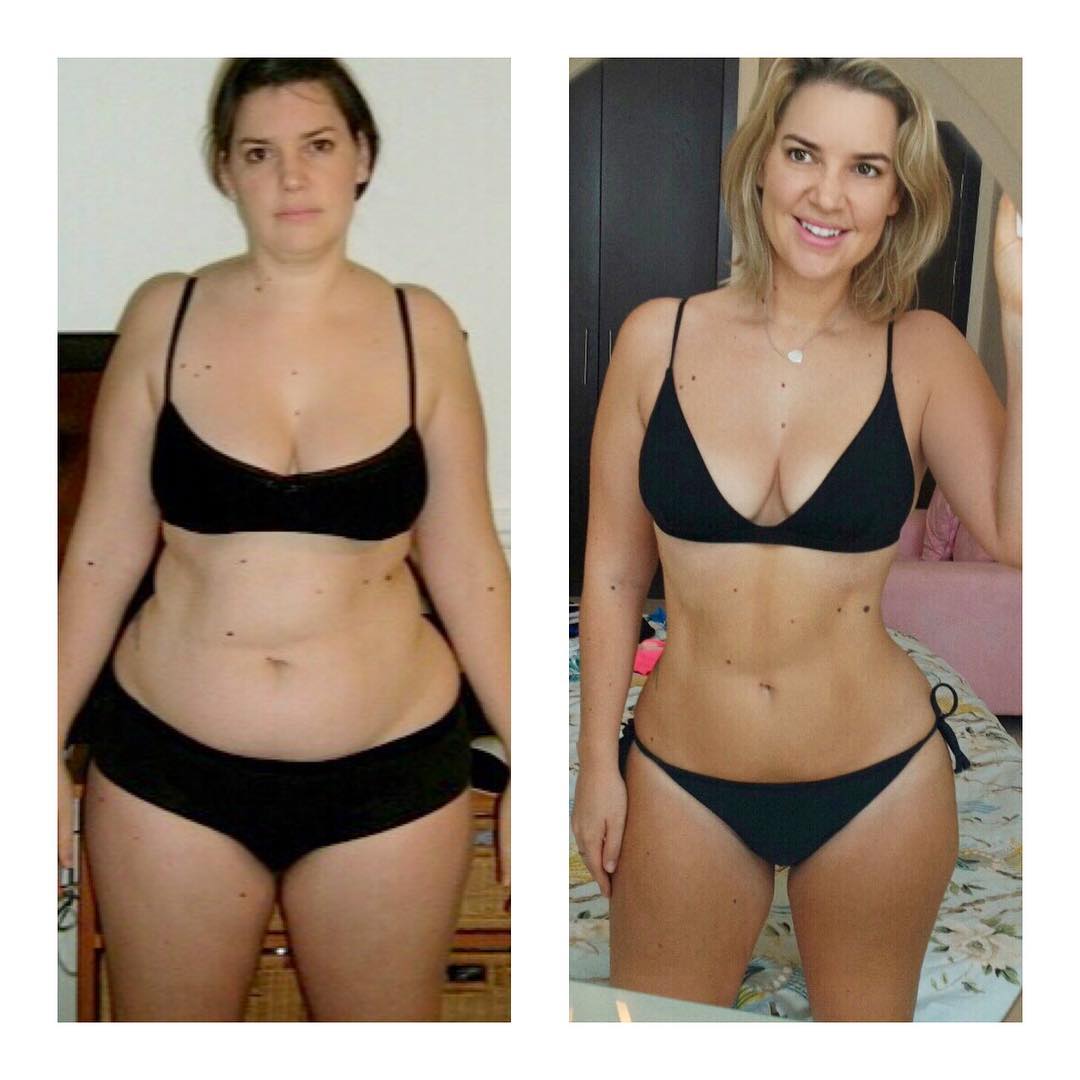 Example Meals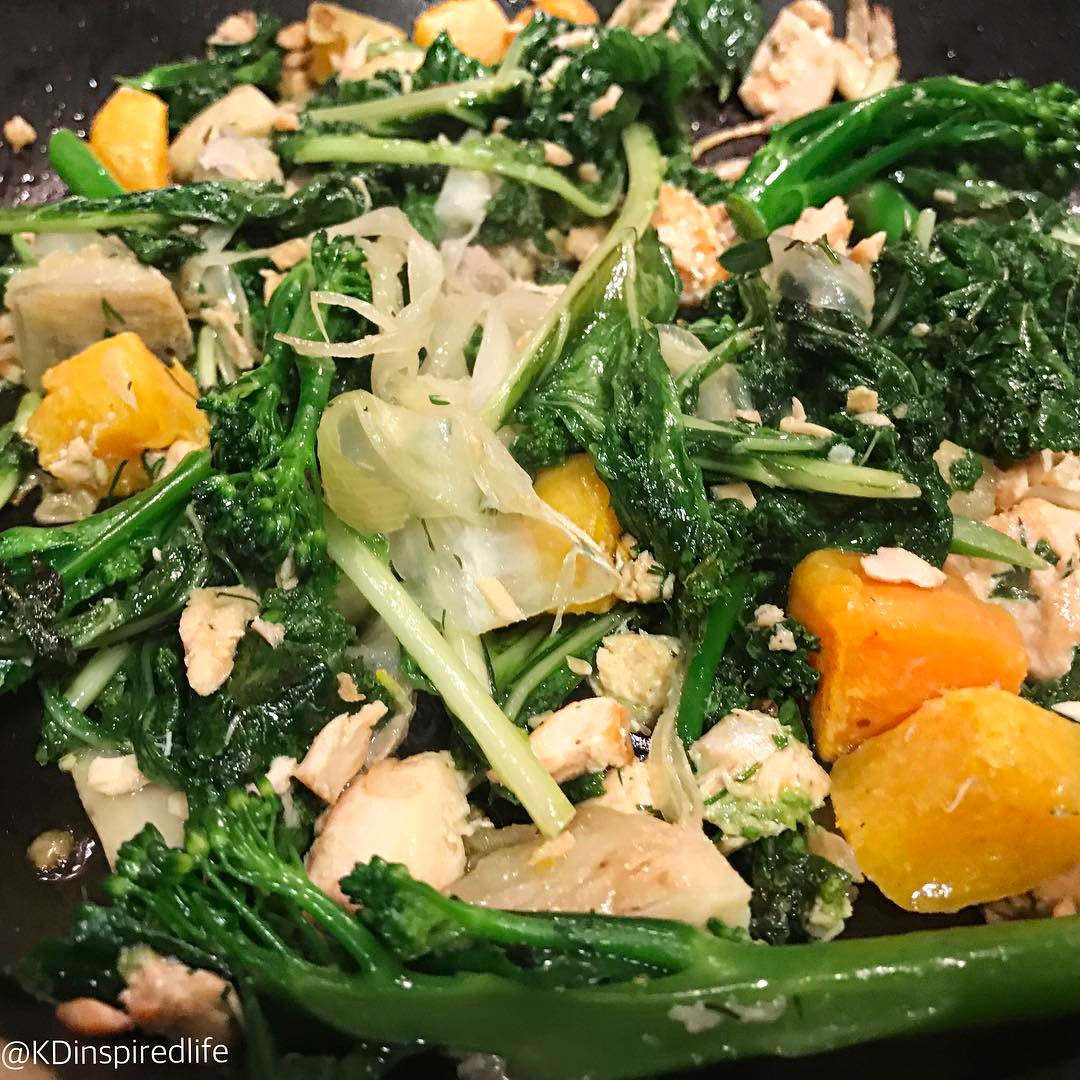 "Best tasting dinner I had this week😍Steamed salmon pieces with broccoli, spinach, roasted pumpkin and sweet potato pieces with some radish. Adding more leafy greens and vegetables to my diet is a big focus right now."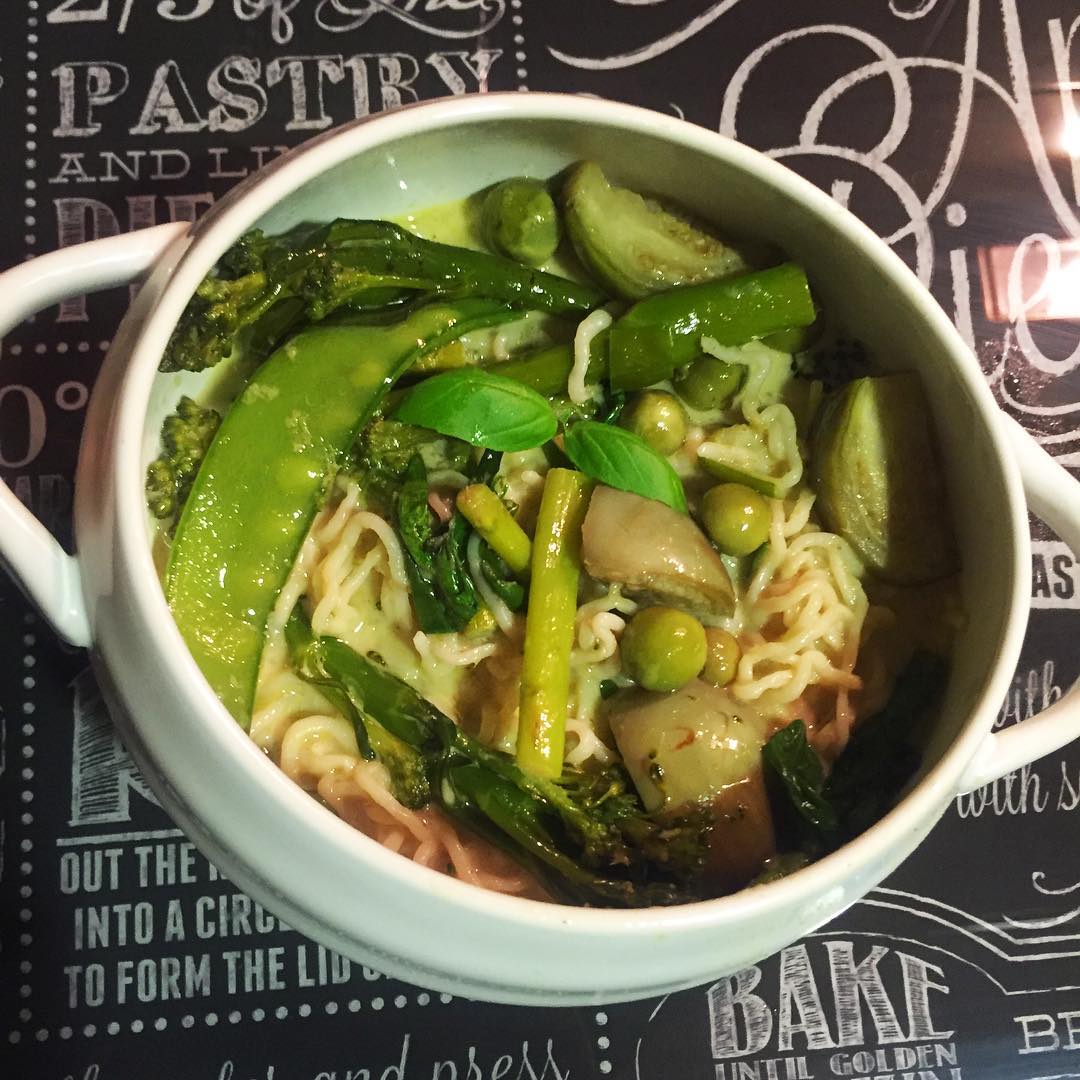 "Homemade Thai green curry."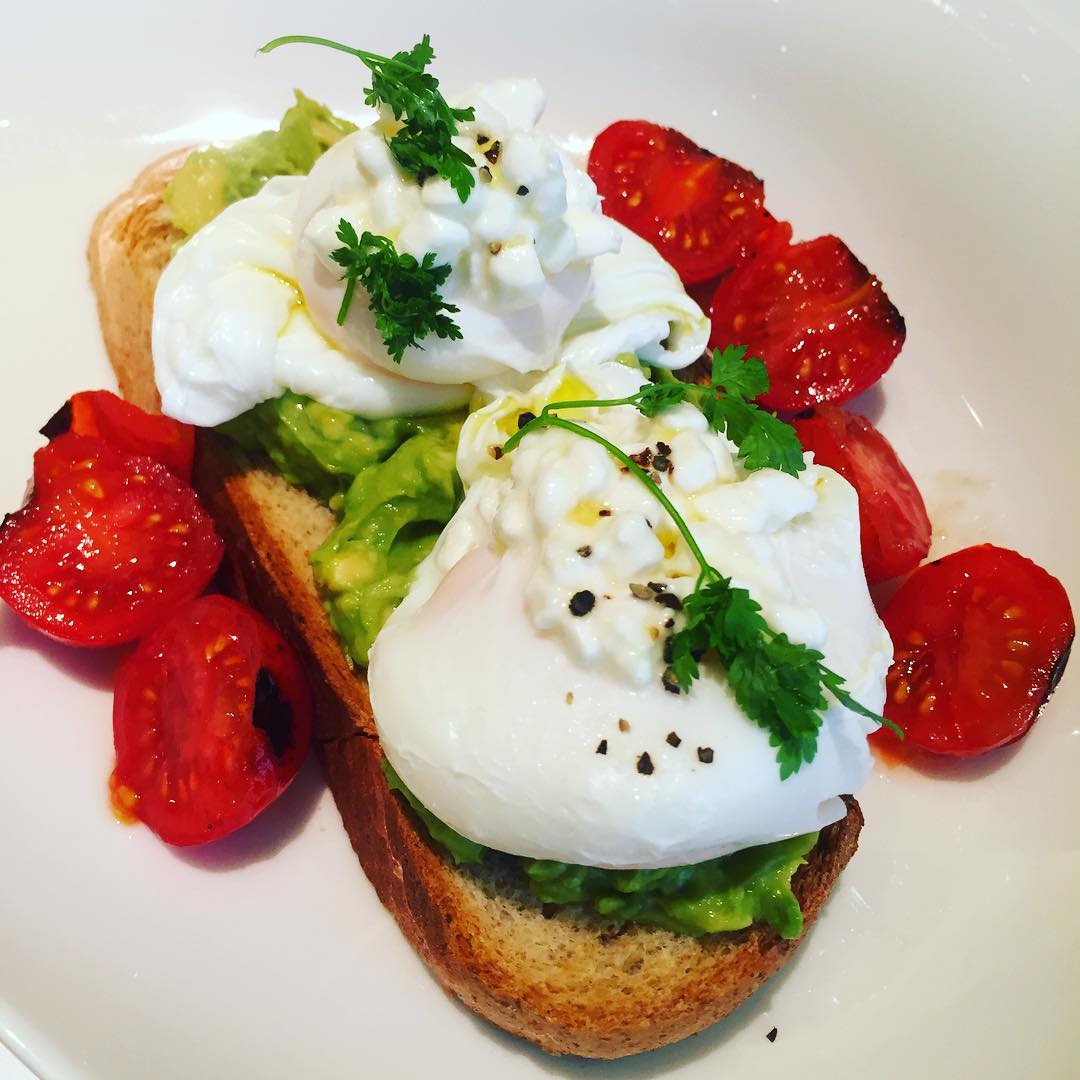 "Avocado toast topped with boiled eggs, cottage cheese and oven-baked cherry tomatoes for breakfast yesterday."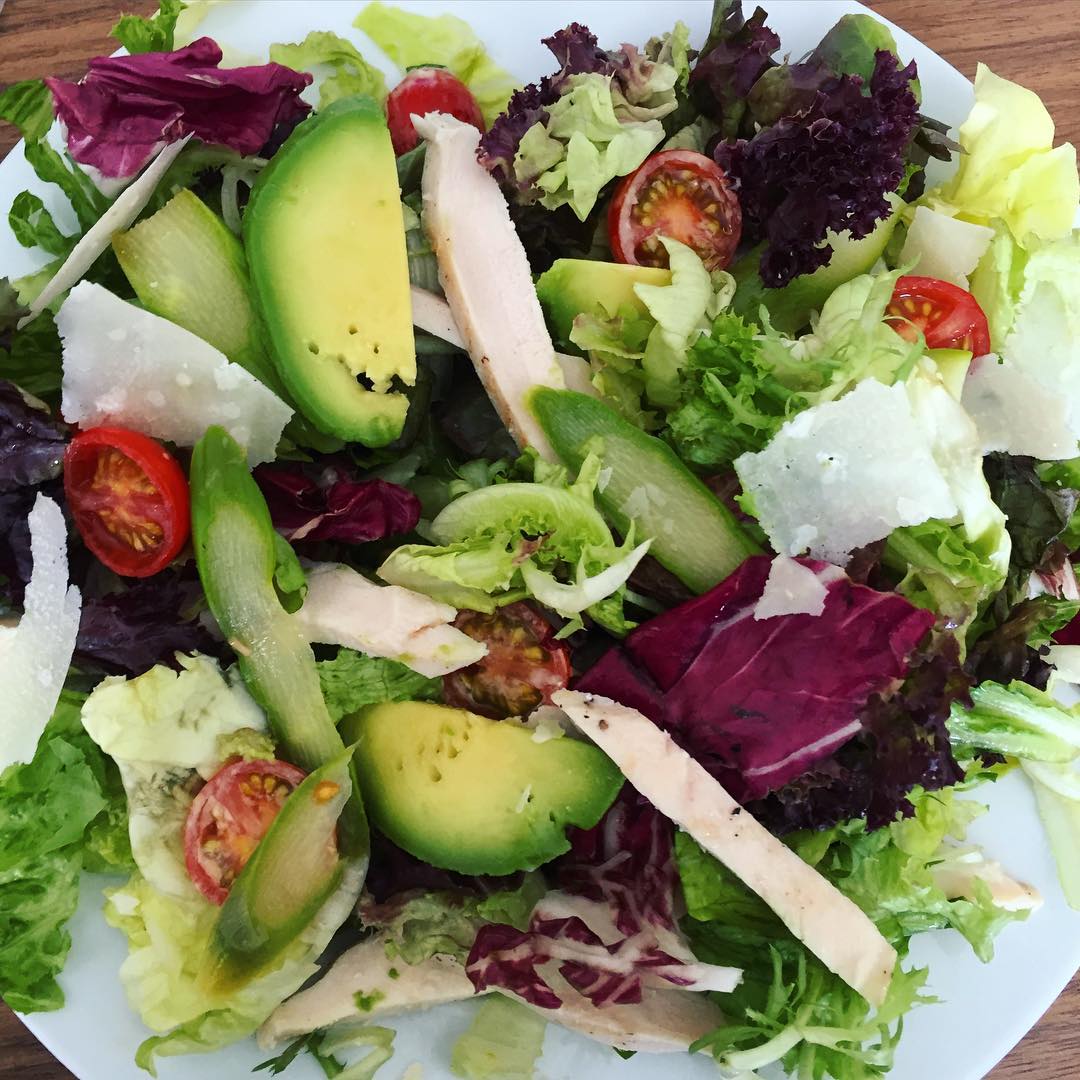 "Lunch today was a chicken and avocado salad with asparagus, cherry tomatoes and shaved parmesan cheese"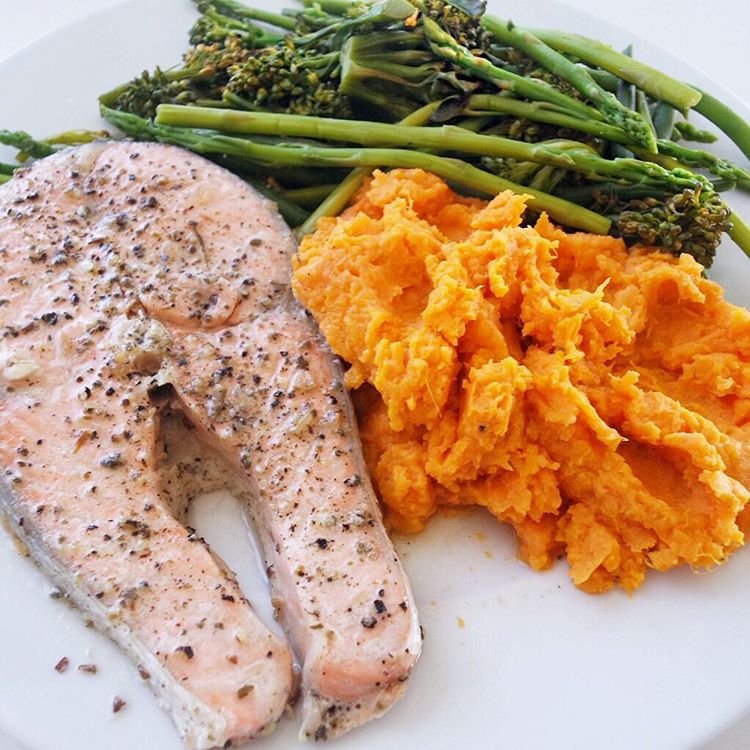 "My steamed salmon and sweet potato from yesterday"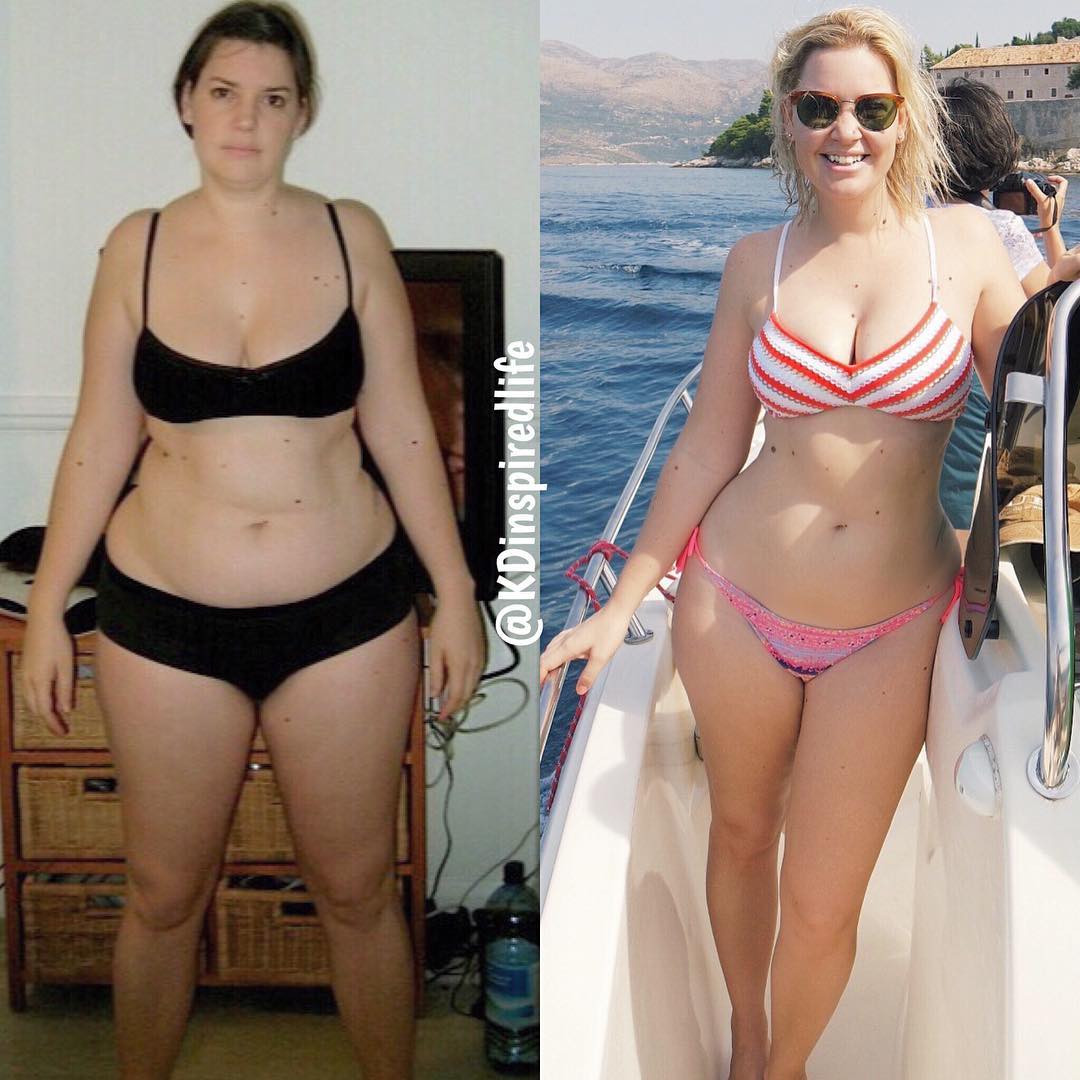 Kathryn Dickie's Simple Diet & Workout Changes For Losing Weight:
1. Cut out the refined sugars in your diet (or replace any sugar intake with artificial sweeteners)
2. Look into bootcamps and 12 week programmes (these provide a great start, meeting up with like minded people and sharing a common goal. The accountability can keep you on track)
3. Downloaded MyFitness Pal (start tracking your calories and your macros as soon as possible)
4. Hire a personal trainer (they can provide you a more comprehensive knowledge of diet and exercise)
5. Monitor your carb intake (Kathryn kept hers to around 100g net carbs per day, find out what works best for you)