Kate Writer Lost Over 50KGS In A Year To Completely Transform Her Body!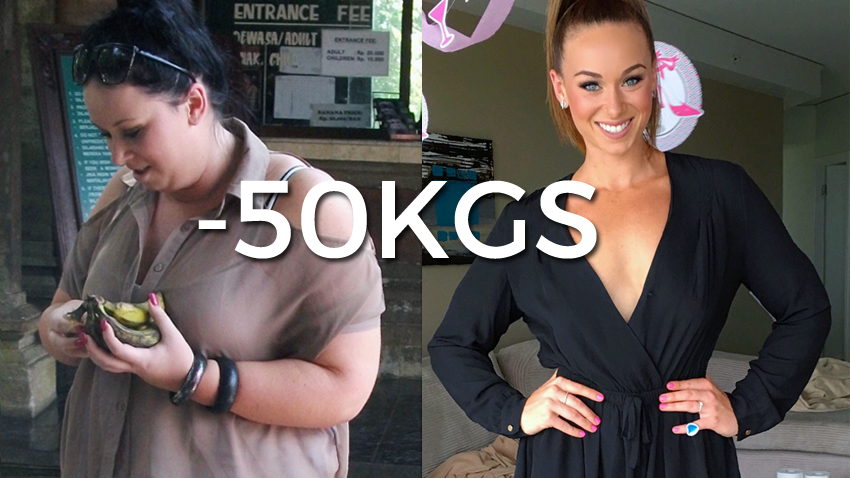 Kate Writer aka Dedikated_Lifestyle (Be sure to follow Kate!) has completely transformed her body and her life after losing over 50KGS in a year and achieving things she thought she never would be able to do.
After overhauling her diet and ditching fast and processed foods for healthy, fresh produce, Kate began seeing results immediately and used the feeling of working out, feeling healthier and losing weight as motivation to continue going and lose 40KGS in 7 months!
Kate now focuses on getting stronger and building muscle while remaining trim and has motivated thousands of people who have read her story and seen her transformation! Kate details out her daily diet and workout routine and shows you exactly how you can do it too!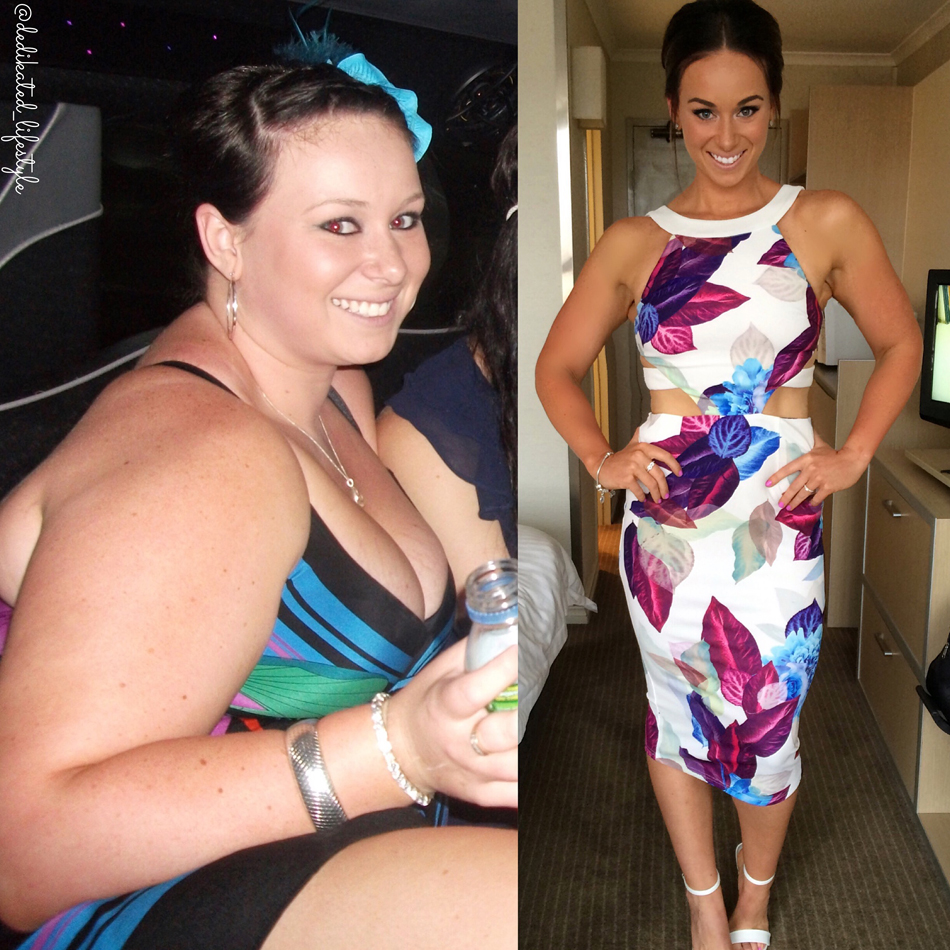 Be Sure To Follow Kate On Her Social Media:
Instagram: @dedikated_lifestyle
Kate's Weight Loss Diet:
When I was losing weight, my calorie intake was really limited and I was only eating around 1200 calories a day. Once I began training, this needed to increase in order for me to have sufficient energy and to function all day! So here is a typical day for me:
Kate Writer's Example Daily Diet
Breakfast: 2x boiled eggs, 1 small banana (or other piece of fruit), 15g raw almonds.
Morning Snack: 170g tub of plain chobani yoghurt with 25g of raw muesli or a small serve of my home made granola.
Lunch: I normally have a salad (lettuce, tomato, capsicum, red onion, carrot, corn) and a protein like chicken or tuna. Another favorite is roast veggies (pumpkin, sweet potato, broccoli, cauliflower, carrot and beetroot) and a protein like chicken or steak-I sometimes mix this with rocket and baby spinach to turn it into a salad. Each meal will always have fresh, whole foods (like veggies or salad) and a protein source. I sometimes throw some brown rice in there as well if I am feeling as though I need extra carbs.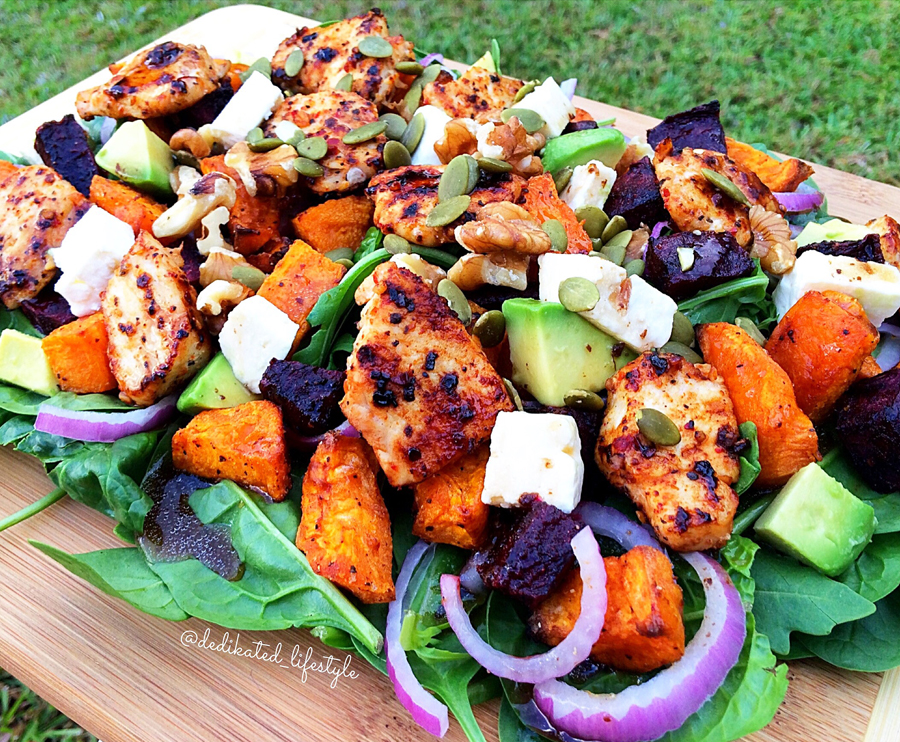 Dinner: Dinner is varied, but again it always contains veggies and protein. So think stir-fry's, stuffed mushrooms, zucchini pasta, frittata's or sometimes just plain old chicken and veg.
Dessert: If I am really feeling as though I need something sweet, I try to have it in small amounts, like 1 piece of chocolate or one spoonful of ice cream. My self-control is good enough now for me to be able to stop after one bite. If you aren't able to do that, then yoghurt is a great substitute for ice cream or you can get your hands on some raw treats and slices that allow you to feel naughty but still provide you with nutrients.

Example Of Typical Shopping Trip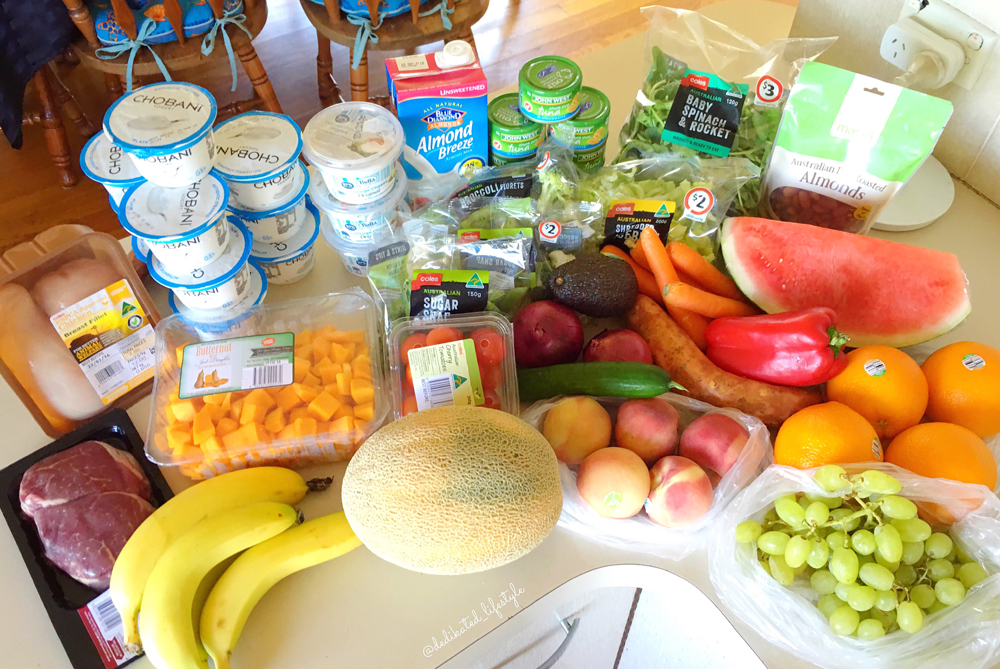 Kate's Weight Loss Workout:
Again, my training now is really different to when I was losing weight. In the beginning, I focused a lot on cardio machines like treadmills, cross trainers, stationary bikes and rowers. This enabled me to lose weight quickly, but after a few months I started weight based training in order to build muscle and tone up. One thing that has stayed the same is my commitment to my training. I have trained at least 6 days a week since the beginning of my journey and have not allowed myself to slack off.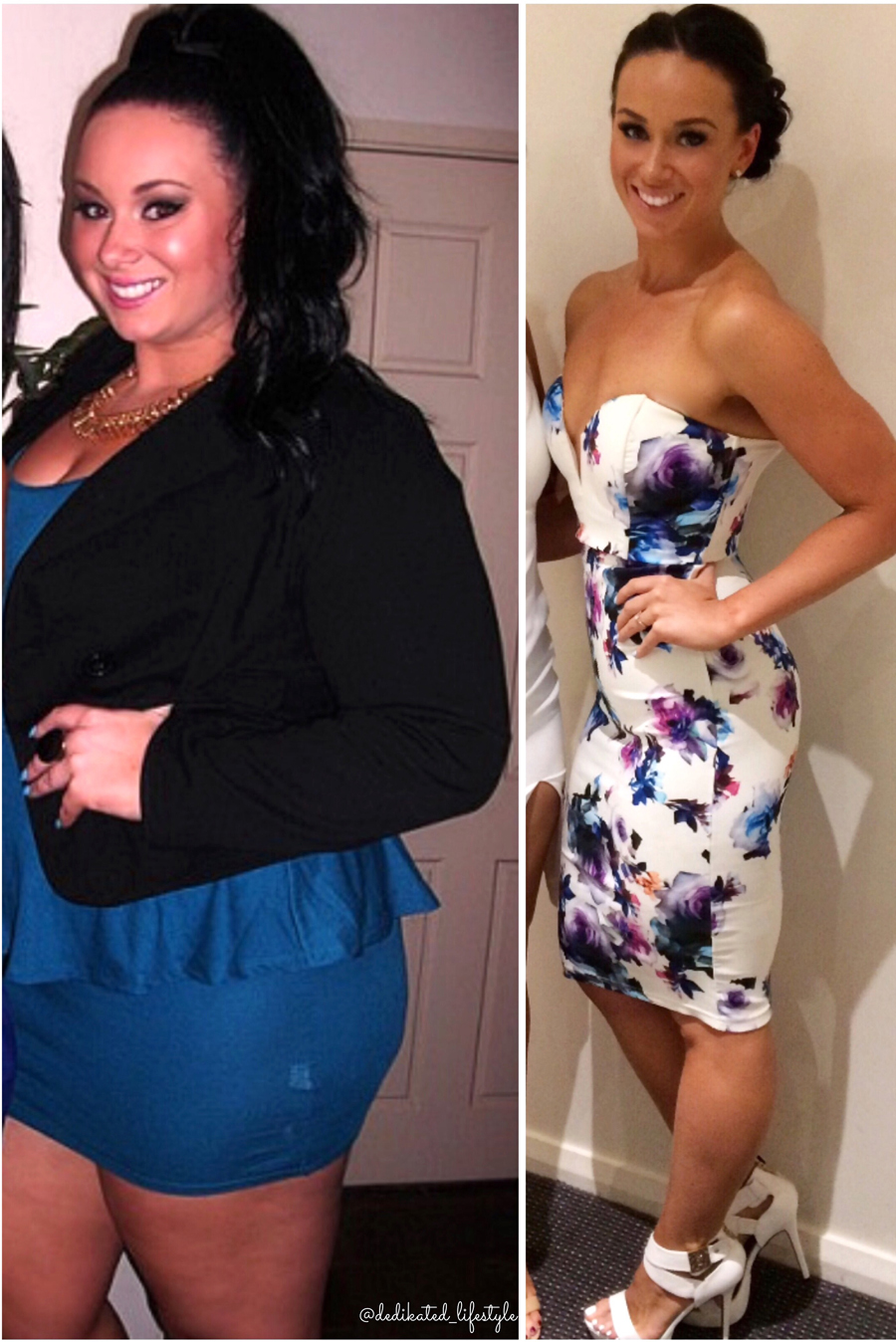 My favourite type of training now is definitely functional training and CrossFit style workouts. I need to feel breathless and my heart needs to be pumping for me to feel as though my workout has been worth it. I love using heavy kettlebells, barbells, battle ropes, weighted balls, abmats-anything I can get my hands on that is going to raise the intensity of a workout, so classes like "Wildcard", "FIT", "Strong" and "Body Blast" are a few of my favourites. I also still love cardio-based classes Body Attack and RPM, but my love is for CrossFit and functional movements.

Kate Writer Interview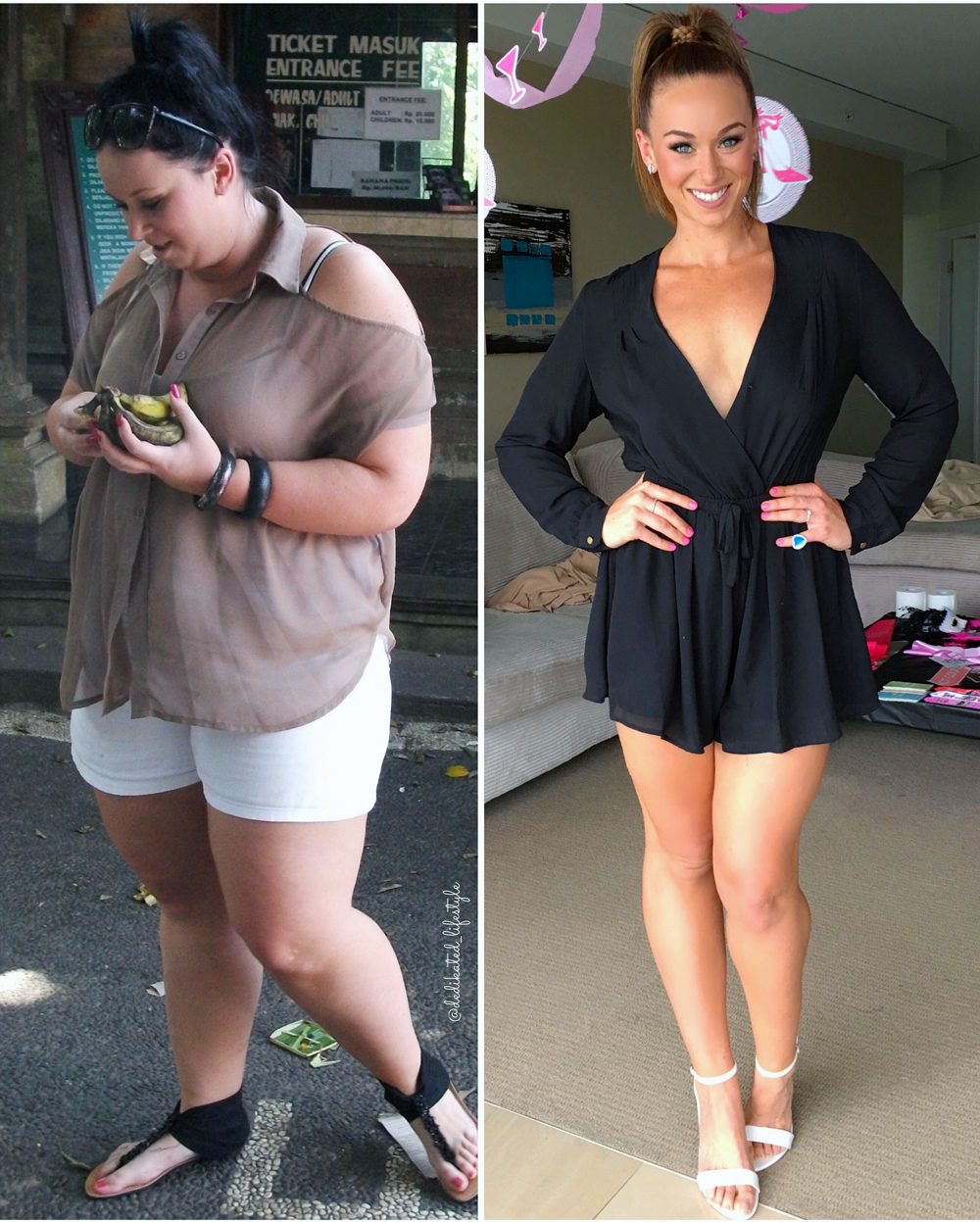 Before Stats:
22yrs, 170cm, 119kgs, unsure of body fat % ☹
After Stats:
At my lowest weight I was 23yrs, 170cm, 65.4kgs, unsure of body fat % ☹. I am now 24, 170cm and weigh in at around 73-75kgs thanks to muscle gain and my body fat % now is around 26%.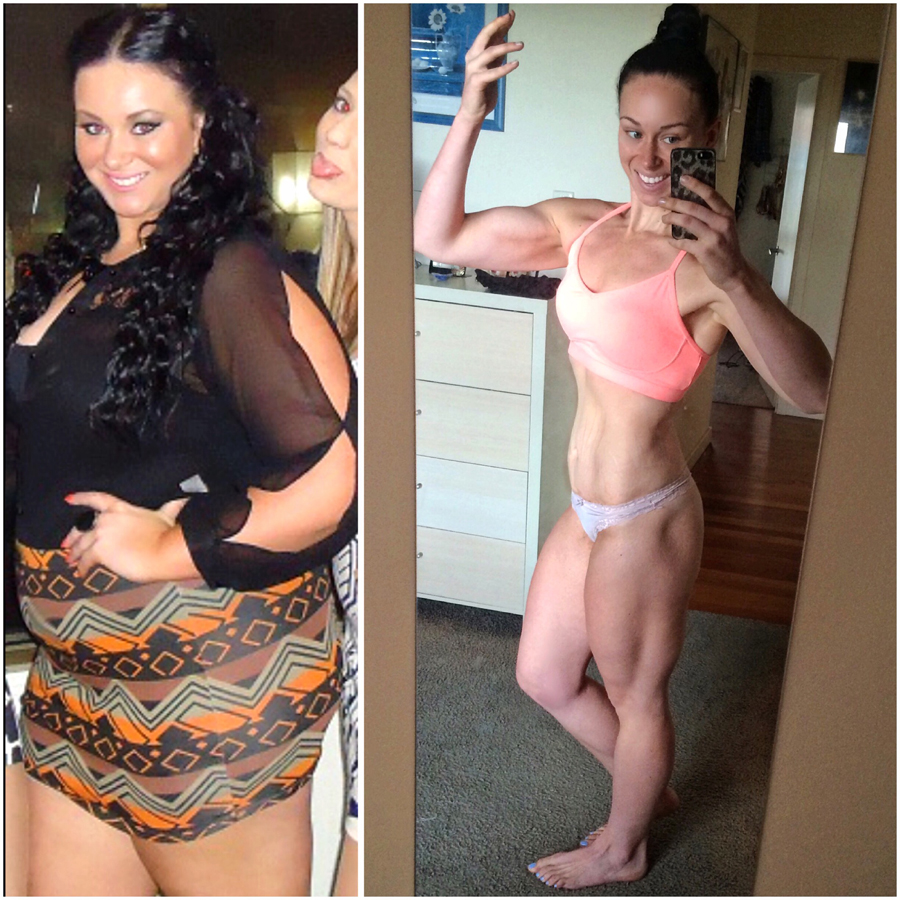 How Did You Put On The Weight?
I was always a bigger girl all through school and never really watched what I was eating or made a conscious effort to exercise. I did play sport but this was more for leisure rather than fitness. My weight really started to climb when I was about 18 and had been in a relationship for a few years. I was comfortable and didn't feel as though I needed to worry about my weight anymore (not that I really did before :|). I also stopped playing sport and was now doing no exercise at all, which didn't help. This age was also when I began going out and drinking alcohol more regularly; which then led to more greasy and fatty foods, making my weight increase more and more.
What Was Your Diet Like Originally?
In one word, TERRIBLE! I ate large portions of home cooked meals that were full of flavor but also contained huge amounts of calories. I constantly ate takeaway and snacked on packaged foods that had no nutritional value at all-chips, chocolate, lollies, ice cream, burgers, fried food, anything really! Sometimes I would even have 2 dinners, McDonalds on the way home from work and then a home cooked meal as well. I also drank sugary soft drinks and alcohol. Basically think of all naughty foods and that was my entire diet.
What Made You Start Getting Healthy?
I can't really pinpoint an exact moment; I think it was more of a gradual change. I gained a new job at the end of 2012 and by the beginning of 2013, after working long hours over Christmas and New Years, I was really lethargic. I struggled to find energy to last long days, was constantly making bad food choices which made my energy levels worse and I remember after working full days my feet would throb to the point where I could barely drive home. This made me realize that I needed a complete lifestyle change; I didn't want to feel like that any longer. I decided to decrease my food portions immensely, limited my calorie intake and cut out all alcohol and fast food. I weighed myself after about two weeks and had gone from 120kg to 111kgs. For me, my mentality started to change then and there, seeing the kilos drop off was the motivation I needed and I finally realized that maybe it wasn't 'too hard', maybe I could get under 100kgs, so I stuck with it and my progress shocked even me.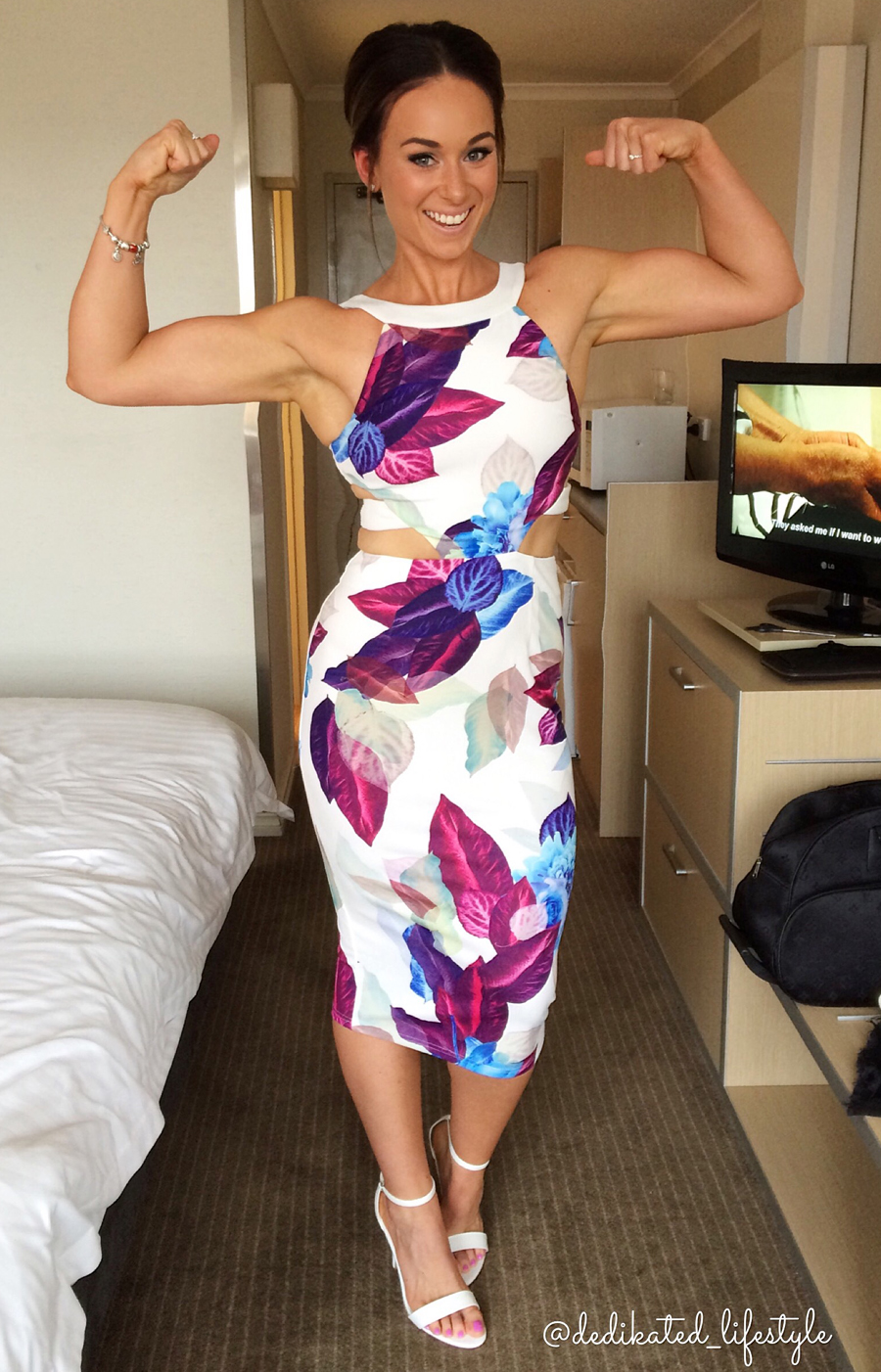 When Did You Start Seeing Results?
I was lucky in that I saw results literally after the first week of changing my diet. For the first month or so I didn't exercise at all, and the weight loss was simply from improved nutrition and limited calories. Once I began exercising (I did only cardio in the beginning) the weight dropped off even more quickly and by the 7 month mark I had lost 40kgs and was down to around 80kgs. My results were pretty rapid as the changes I made were quite extreme when compared to my previous habits.
What Small Changes Do You Think Had The Biggest Impact?
I think portion size was a massive change for me and definitely changed my eating habits for good. I stopped over-eating and also developed some really good self-control when it came to foods I loved. Throughout my journey I still had 'naughty' foods like chocolate and biscuits, but I only had one square of chocolate a night or one biscuit a night-just enough to satisfy the craving and have the taste. This really kept me on track and I didn't feel as though I was missing out.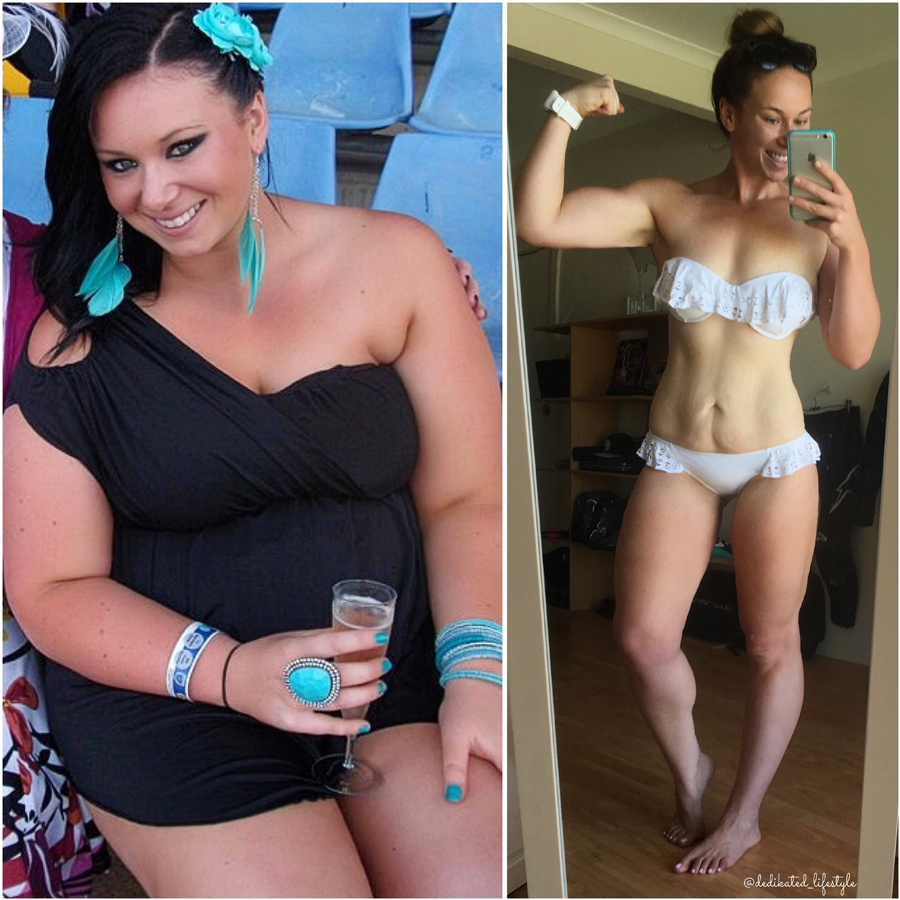 How Did You Stay Motivated?
It sounds cliché but I really do use myself as motivation. Looking at progress pictures has helped me remember how far I've come and sort of puts everything in perspective when I'm feeling a bit average. Looking at other strong, fit women and other women who have lost a lot of weight, or have had really good progress, keeps me on track as well. It kind of gives me that push again and reminds me that I am just as capable as they are.
People commenting on my progress is also a huge motivator and hearing compliments helps me to keep pushing and almost makes me want to impress people. I kind of I strive for those compliments now, especially because the changes aren't as drastic for me anymore.
Motivation for me also comes from the feeling I get when I train and eat well-it just feels good. It keeps me mentally focused and fresh, and my body functions best when I treat it right.
It has been really hard mentally to come to terms with putting a bit of weight back on or not seeing the rapid results I was seeing at the beginning, but I am seeing progress in so many other aspects of my life that it reminds me I am on the right track. Lifting heavier weights, gaining better technique and building muscle are just as good as seeing the numbers on the scales go down. I don't think I even need motivation anymore really, it has just become routine and a lifestyle, I need to train to stay sane so I kind of don't let myself even have a choice!
Were Your Friends & Family Supportive During Your Transformation?
Everyone around me has been super supportive the whole time. My close friends have pretty much been my fan club and whenever they get the chance to share my story with others they whip their phones out and show them my before and after pictures, which is an amazing feeling. Their comments and encouragement kept me going and still do to this day, plus I can actually swap clothes with some of them now-which is a massive bonus!
My family is also really supportive and can see how important a healthy lifestyle is to me. My brother and I have definitely become closer now that we share the mutual interest of fitness and health and he is easily one of my best friends. As a personal trainer, he played a huge role in my journey and was amazed to see that I actually took hold of my life and turned it around. I think my love for life is clear to my family now and I know how proud they all are.
I, of course have to mention my long term boyfriend, and now fiancé, Nick as well. We've been together since I was 16 so he has literally seen me at all ends of the scale and has stuck by me the entire time. He has supported every single thing I've done; whether it's getting up at 4:30am to train, spending hours food prepping, going to the gym religiously every day, taking forever to go grocery shopping or spending all my money on new gym gear, he's been there. I think it's clear to other people how happy we both are now as well. My journey with him by my side has allowed me to see that his love for me is truly unconditional and without him I wouldn't have achieved half the things I have today. I was lucky that throughout my journey I had constant support from family, friends and my long-term partner, they definitely kept me on the right track and didn't allow me to give up.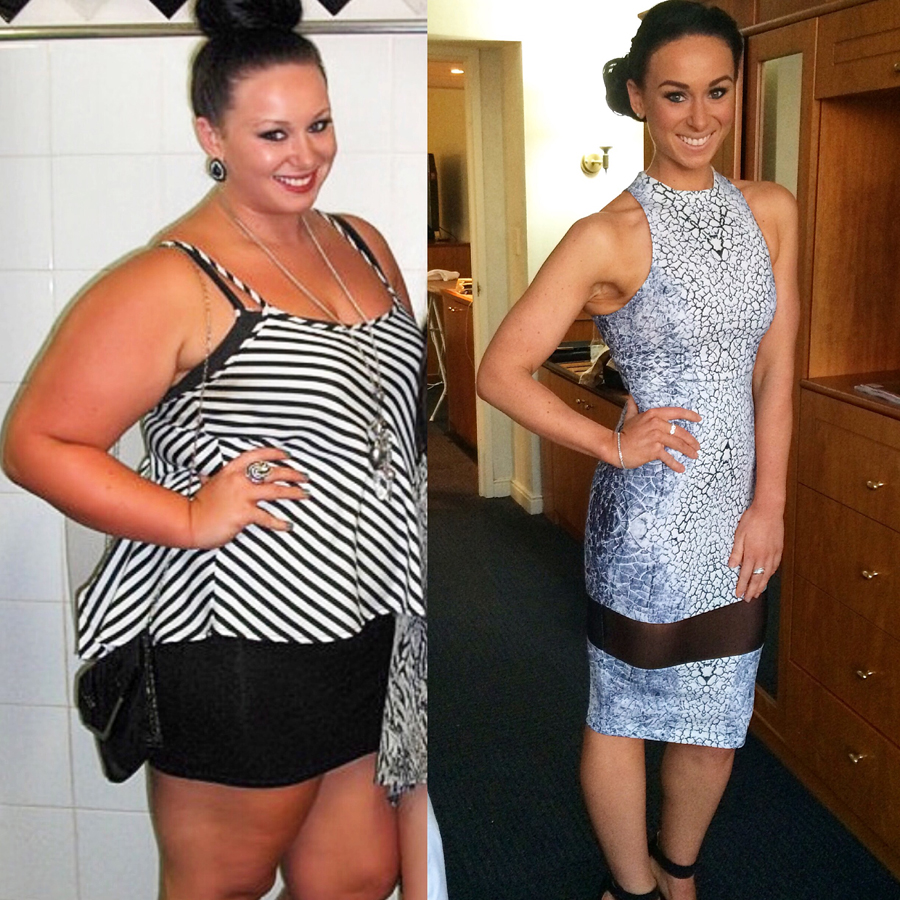 What Advice Would You Give Someone Looking To Lose Weight?
I think it's really important to know that you're not alone, we all struggle with weight at some point in our lives. But there's no point just 'wishing' for something to happen, you need take small steps towards the body or weight that you want to be and start from there. It can be as simple as going for a walk each day, swapping soft drink for water or even just setting a few small goals to start your journey. The hardest part is getting started, once you work it into your routine it becomes second nature and you don't even think about it anymore. It has taken me years to be proud of my own body, even after losing 50 kilos, it's a struggle we all have. As women we need to stop comparing ourselves to these unrealistic ideals of what a woman should look like and just be proud of what we have while we work towards what we want.
I think to start a healthy lifestyle you just need to be willing to change and actually want to change for yourself. Gradually work healthy habits into your everyday life, whether it is signing up to a gym, finding a buddy to keep you on track or telling someone what you're committing to, everything helps. Rewarding yourself for achieving goals is another way to ensure you stay on track and don't let yourself go back to old ways. I don't think it's healthy to completely cut everything out of your diet either, I still allowed myself treats along the way, just very small amounts. This made me feel like I wasn't missing out on anything and also built up my self-control by not binging on junk. Everyone has their own little tricks and tips but the main piece of advice is to just start! Nothing is going to change if you don't change yourself.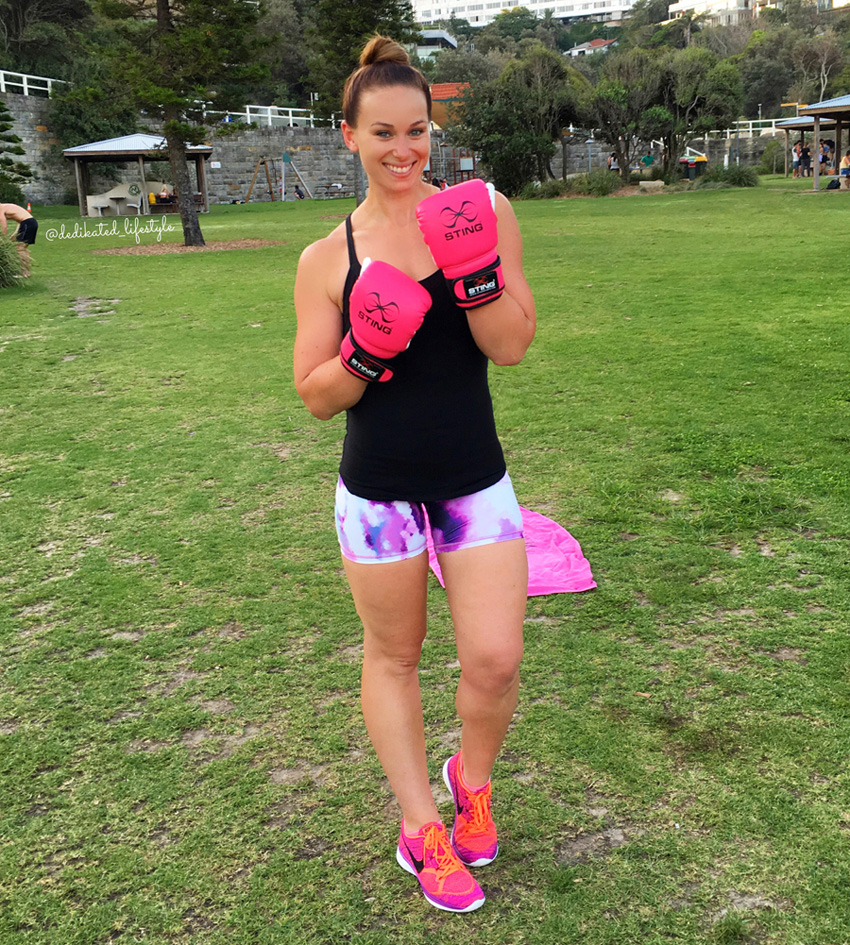 What Are Your Favourite Healthy/Weight Loss Recipes?
It's really hard for me to narrow it down, mostly because I absolutely love food and am constantly creating new recipes and trying new foods. My nutty granola is a favorite of mine though (and of others), as well as my choc protein balls, frittata's, taco bowls, smoothie bowls, raw cookies, raw slices, creative salads and of course my good old stir-fry. All of my fav's can be found on my Instagram along with videos of me cooking, and recipes for all my goodies!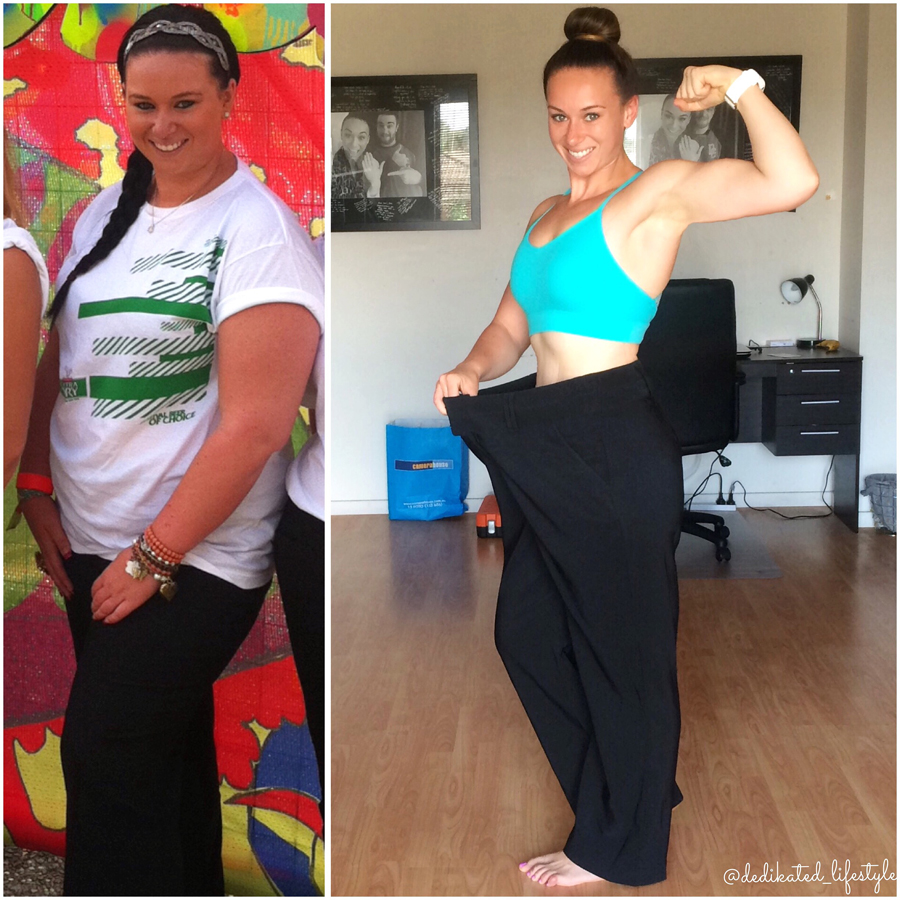 How Do You Feel After Completing Such An Amazing Transformation?
To be honest, I feel proud. I have put in endless hours at the gym and have trained myself to love healthy foods, which is not an easy thing for a lot of people to do. I have been dedicated to my health and fitness and have been living this lifestyle for almost 3 years now, and have not had more than 1 day off training at a time. I haven't had a drop of alcohol since 2013 and I haven't ordered takeaway since then either. I have made a lot of changes to my life and have managed to stick to every single one and not let myself down or put too much weight back on, so pride is definitely something I feel!
I am a lot more confident now as well and feel as though my body actually matches my personality. I am confortable with my body and can actually wear a bikini in public without being completely paranoid and self-conscious, something I never thought I would be able to do.
I also am super motivated now and I really want women to hear my story and know that they are capable of whatever they want to achieve. I want to inspire others and I want to be able to reach those girls who are struggling with their weight and show them that with hard work you can turn things around. I also want to spread my positive outlook on life and my love for health and fitness, so it can impact other people and they can make better choices because of me. I definitely am a 'do-er' now and will not stop trying to help other people!