Jack Simmons' Insane 16 Week Weight Loss Transformation To 5.9% Bodyfat!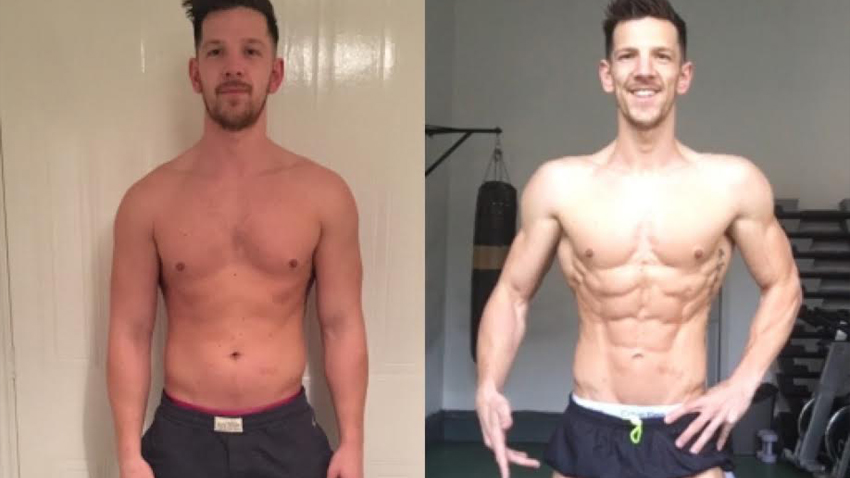 Jack Simmon's insane 16 week transformation in his own words:
"Raw 4 Month Transformation! No tan, no camera tricks, no stupid filters! Just pure hard ass work!
16 weeks/4 months between these images. After an injury and enjoying myself a little too much over Christmas, I decided it was time to get back to business! I followed a structured nutrition and training plan. Never once did I starve myself or cut out carbs! Consistency and hard work is what gets you to your goals, not fad diets!"
Jack explains in detail, exactly how he achieved one of the best transformations we have ever seen!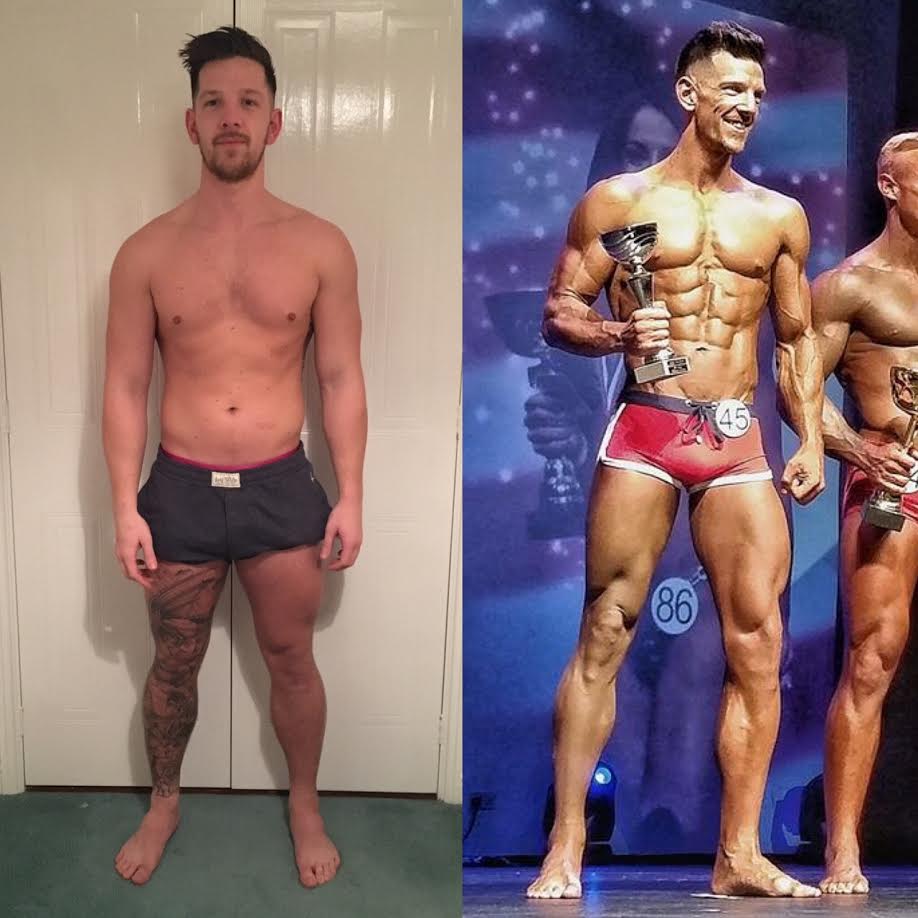 Check Out Jack Simmon's Social Media Here:
Instagram: @jacksimmo15
Jack Simmons Weight Loss Diet:
I would try eat every 2-3 hours:
Meal 1: Oats, Unsweetended almond milk, scoop of chocolate whey. (after morning Cardio)
Meal 2: White potato and 5% mince.
Meal 3: Protein Shake (after gym).
Meal 4: Chicken and sweet potato with vegetables.
Meal 5: Cod or Haddock with vegetables.
Meal 6: Chicken and veg with coconut oil.
Meal 7: Salmon and Low fat cottage cheese. (before bed)
As you can see there was no crazy cut in calories and I never had to starve myself, just sensible foods and portion sizes.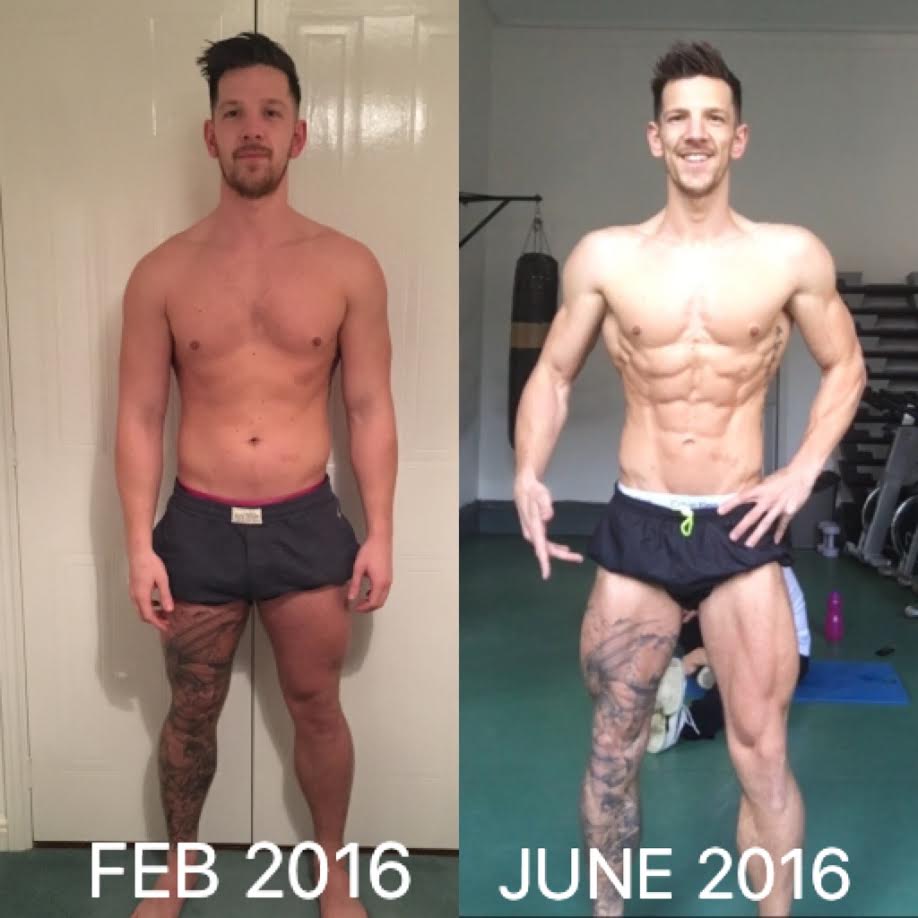 Jack Simmons Weight Loss Workout:
I would do 4x morning fasted cardio a week, either interval training or steady state cardio. (40mins-1 hour)
Then train weights every lunch time (5x a week). Separate body part per day. Sometimes have a Saturday weight session if I had the energy.
Jack Simmons Interview: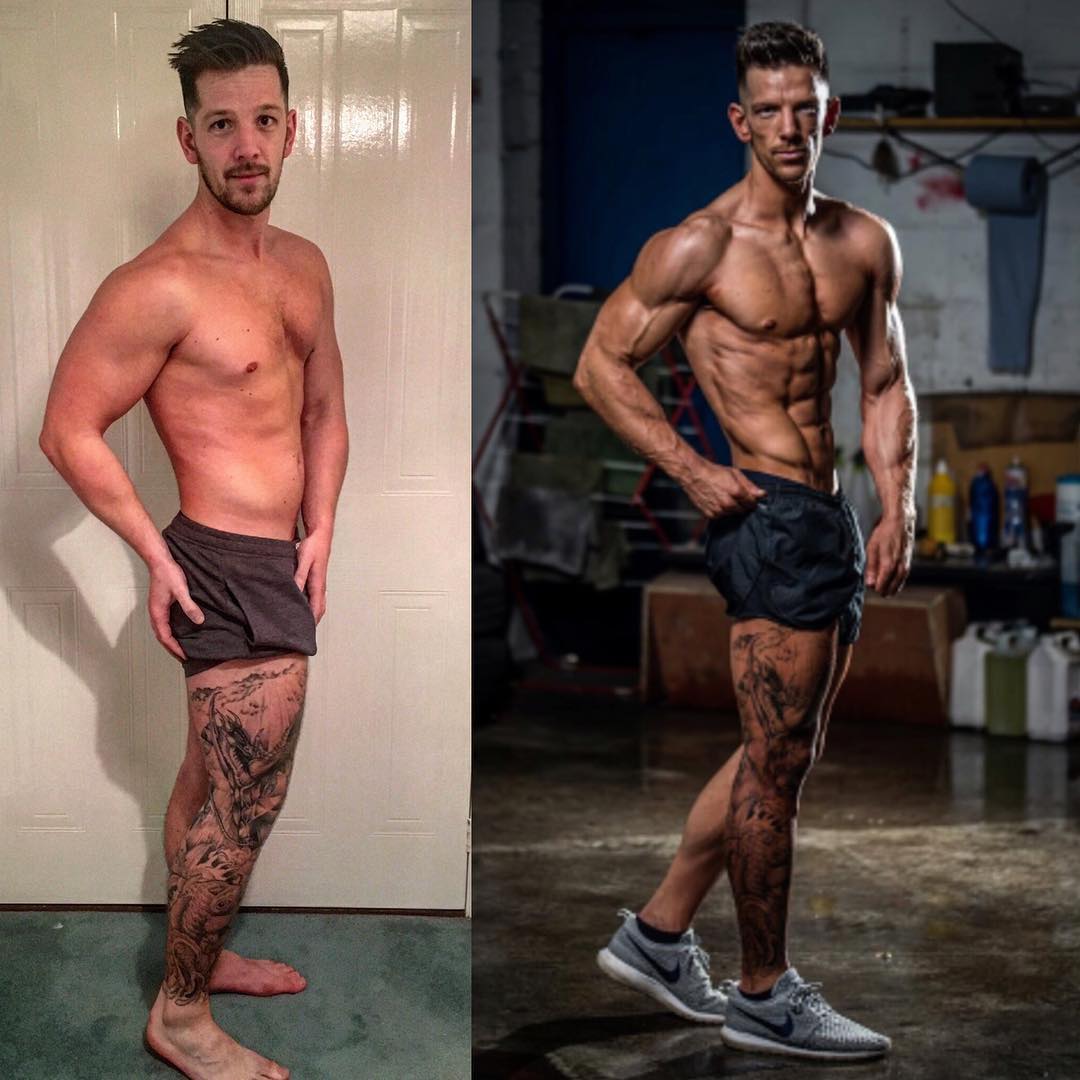 Before Stats: Age 25, 5ft 11, 83kg (184lbs) 18% BF
After Stats: Age 25, 5ft 11, 70kg (154lbs) 5.9% BF
What Was Your Diet Like Originally?
It was OK, I wouldn't say I was in terrible shape and ate lots of junk food but I did like to indulge and did eat alot, more out of boredom most of the time.
What Made You Complete The 16 Week Transformation?
I have always been interested in pushing myself and seeing what I can achieve, I am a very competitive person, whether it be in a sport or life situations. I follow a lot of fitness athletes online and it got me thinking, if these guys can do it, then so can I. Fast forward 4/5 months and I am where I am today.
What Drove You To Start Competing In Men's Physique Competitions?
The goal was never to compete. At first I decided to get into shape for a couple of photoshoots (I wanted something I could look back on and be proud).
I then started to track my progress and post my progress on my Instagram. As my body was changing, I started to get comments online from people asking me when I was competing, what show I was doing etc. This was obviously a massive confidence boost so I thought why the hell not? I was in the best shape of my life and I love a challenge! Little did i know i would do so well and walk away with a trophy! This has now turned from a part time hobby into a full time passion!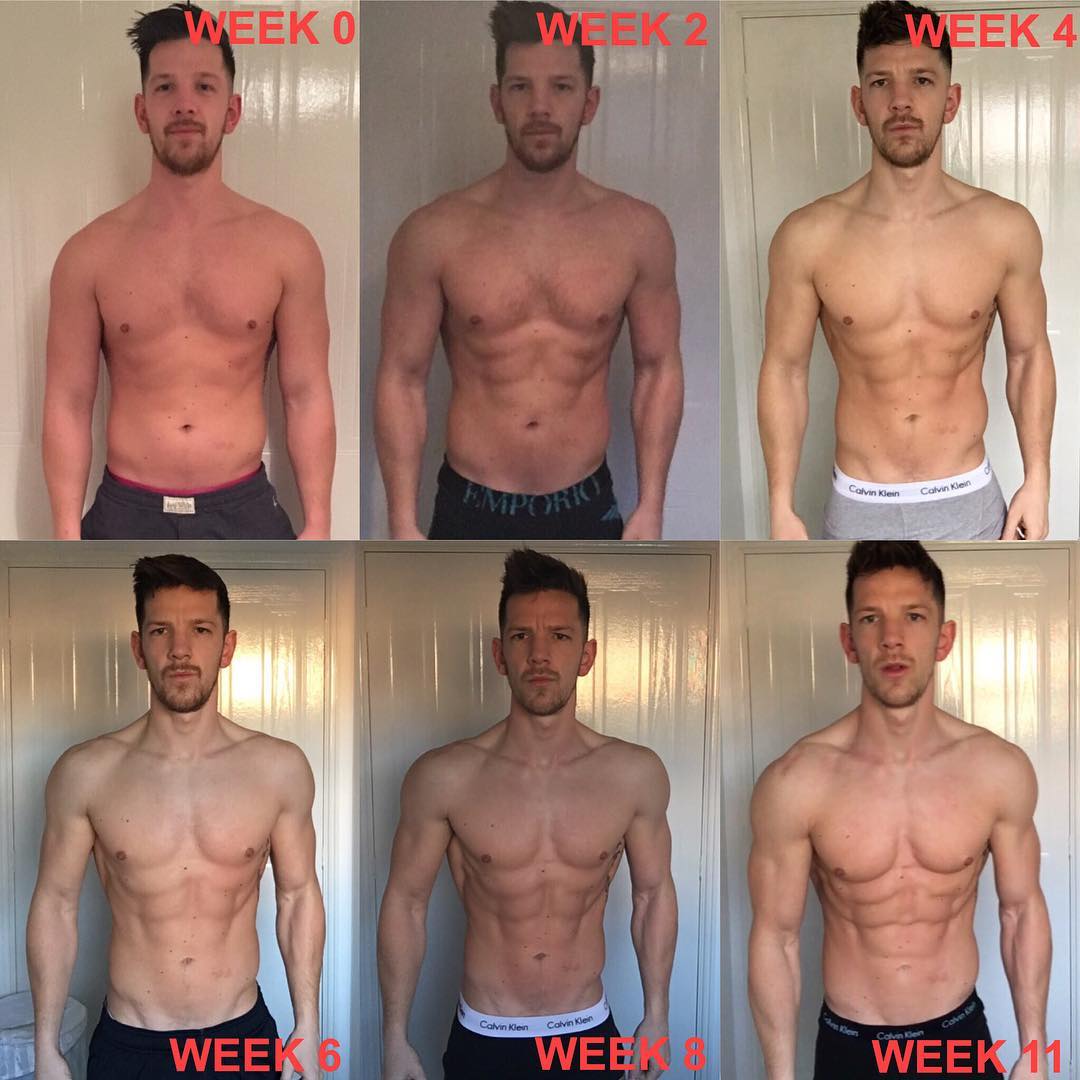 What Small Changes Do You Think Had The Biggest Impact?
Controlled portion sizes and specific meal times. Food Preparation is the key to succeeding. Also morning fasted HIIT helped. (High Intensity Interval Training)
How Did You Stay Motivated?
Im a very self motivated individual anyway but by surrounding myself with like minded people it helped even more. We would all push one another and keep each other motivated. Also by using social media and getting good feedback would give me massive confidence boosts, which in turn kept me motivated. Once I was seeing results, I just wanted to keep pushing myself. Hence why I ended up competing.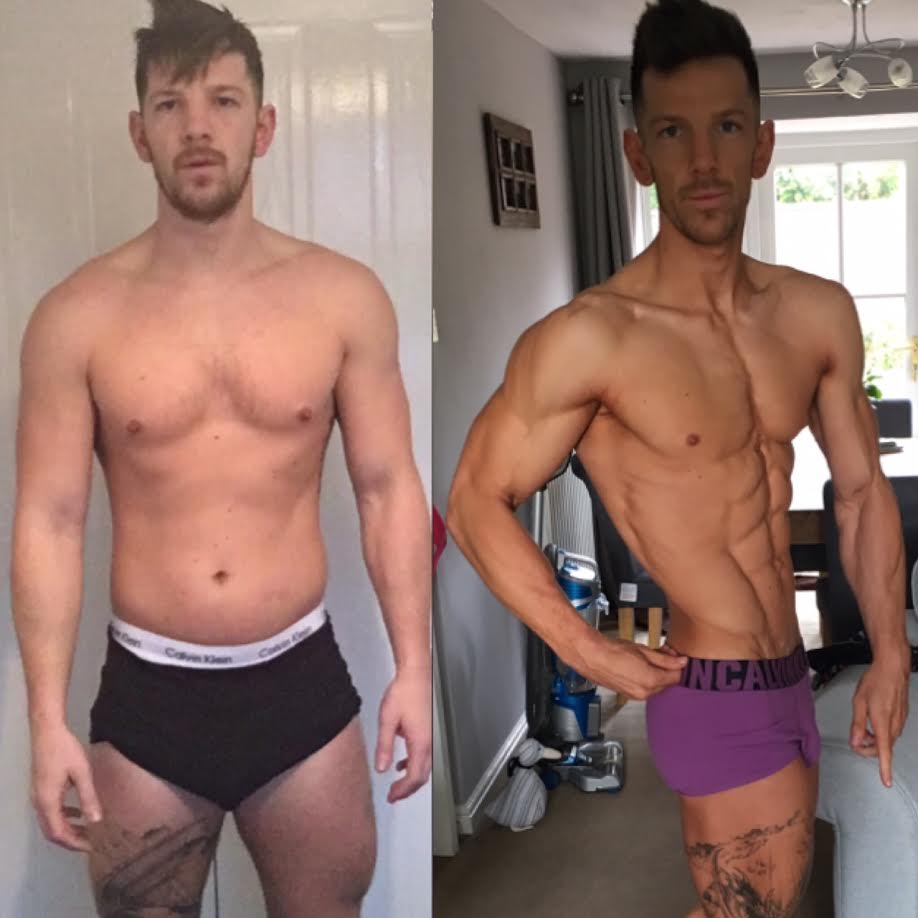 Were There Any Particular Tough Points On Your Journey?
The toughest part of all of the whole process was the stress it had on my relationship with my girlfriend. Not being able to eat meals with her or go out for food and drinks was a massive deal and towards the end of the 16 weeks it was pretty stressful. She was still very supportive even though she is not into this kind of thing. She was very proud of what I had achieved and came to watch me compete at the end of it all. After the show we went out and had a massive meal together.
Also early morning cardio sessions were tough at first, when your alarm goes off at 5.30am and you need to train before you go work your 9-5 job is not the nicest feeling but once this is part of your routine it becomes easier.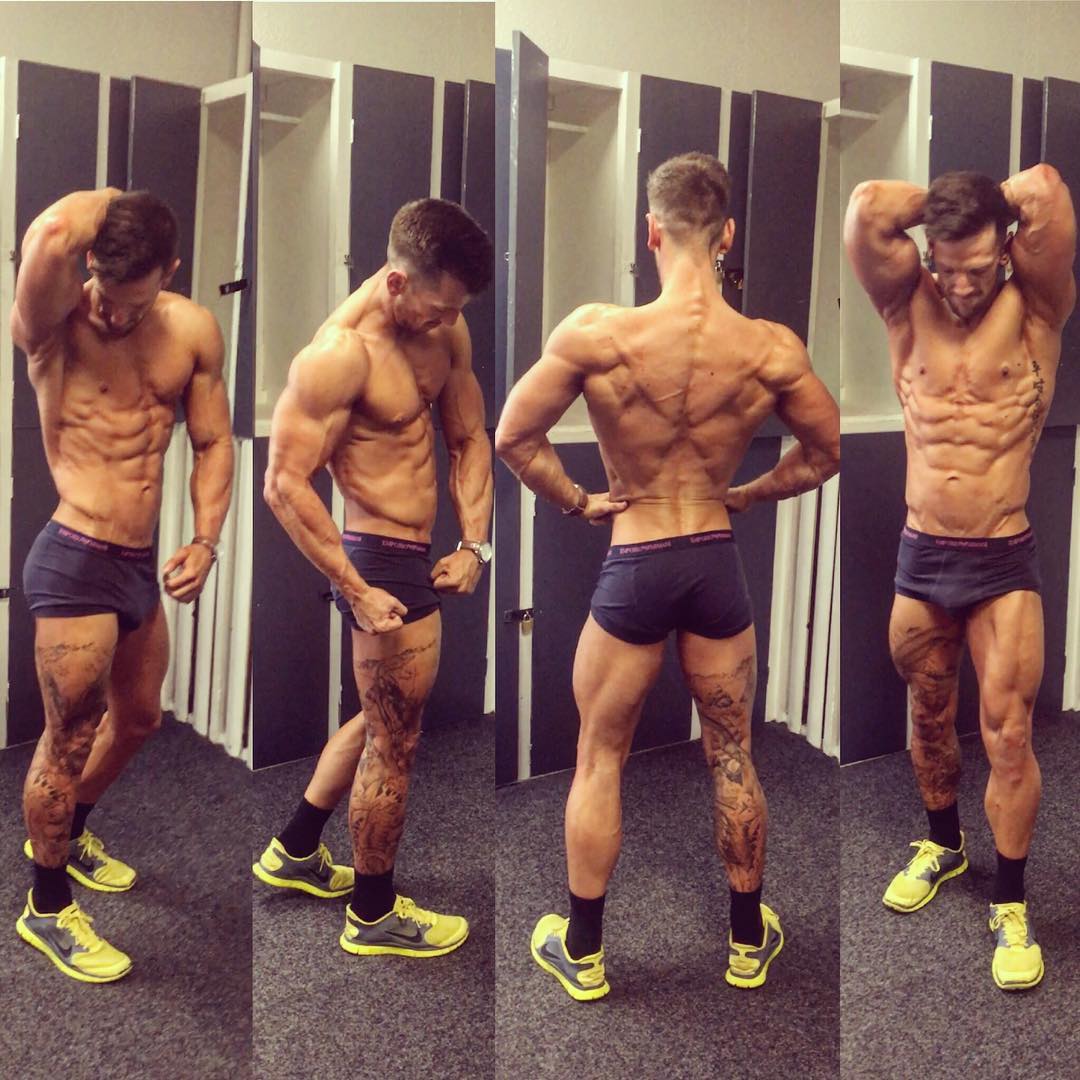 As A Nutritional Adviser What Advice Would You Give Someone Looking To Lose Weight?
Consistency! Without doubt this is number one! People expect to see crazy changes after only a couple of weeks whilst still treating themselves every now and again. You need to be strict and have patience, the results will come with time! Also do not try and starve yourself or cut your carbs really low. Just be sensible.
What Are Your Favourite Healthy/Weight Loss Recipes?
Protein pancakes with Greek yogurt and Blueberries. Pretty healthy and felt like a little treat every now and again.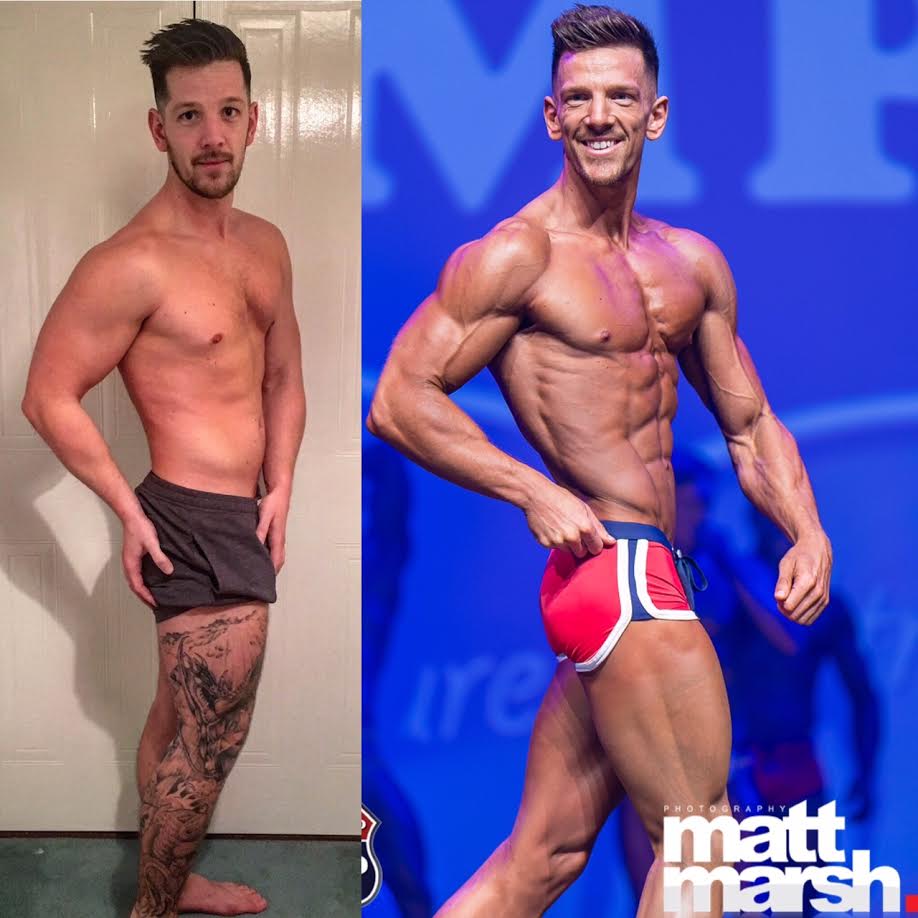 How Do You Feel After Completing Such An Amazing Transformation?
"Proud, but never satisfied" is the motto I use! I feel amazing being able to have transformed my body and inspire others. Knowing that I have helped even a hand full of people is worth it! And then to walk away after all my hard work with a trophy was just an added bonus!
It makes me want to be even better now, not just in the gym but outside in the real world also!