Fit Mom Shanna Kangas Talks Training While Pregnant & Losing The Baby Weight!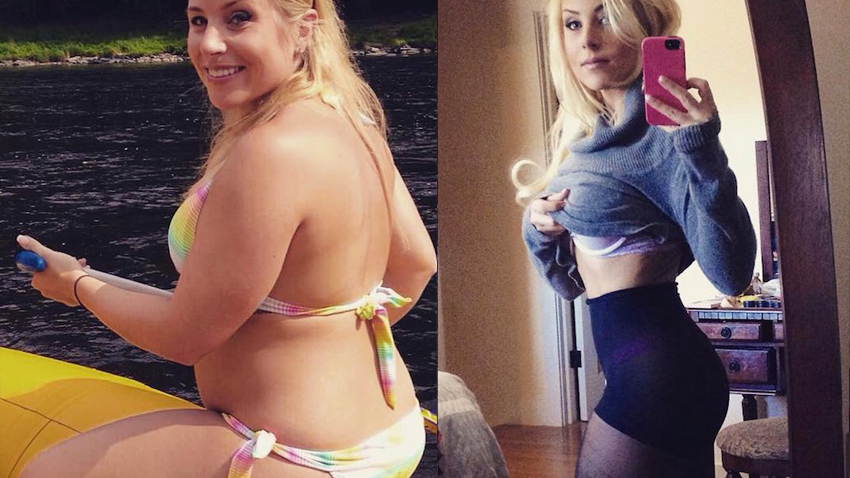 Shanna has always been interested in staying healthy, eating right and working out. Seeing her transformation from competition stage, to pregnant, to new mom, back to competing again, isn't your typical weight loss story, but it's one that everyone can learn something from!
Shanna talks us through her typical diet and workout routine, how she tailors it for competing, how she trained while pregnant and how she manages her time, being a new mom and competing in bikini competitions!
Find out all these answers and more, below! Be sure to follow Shanna on her Instagram page for more information and motivation!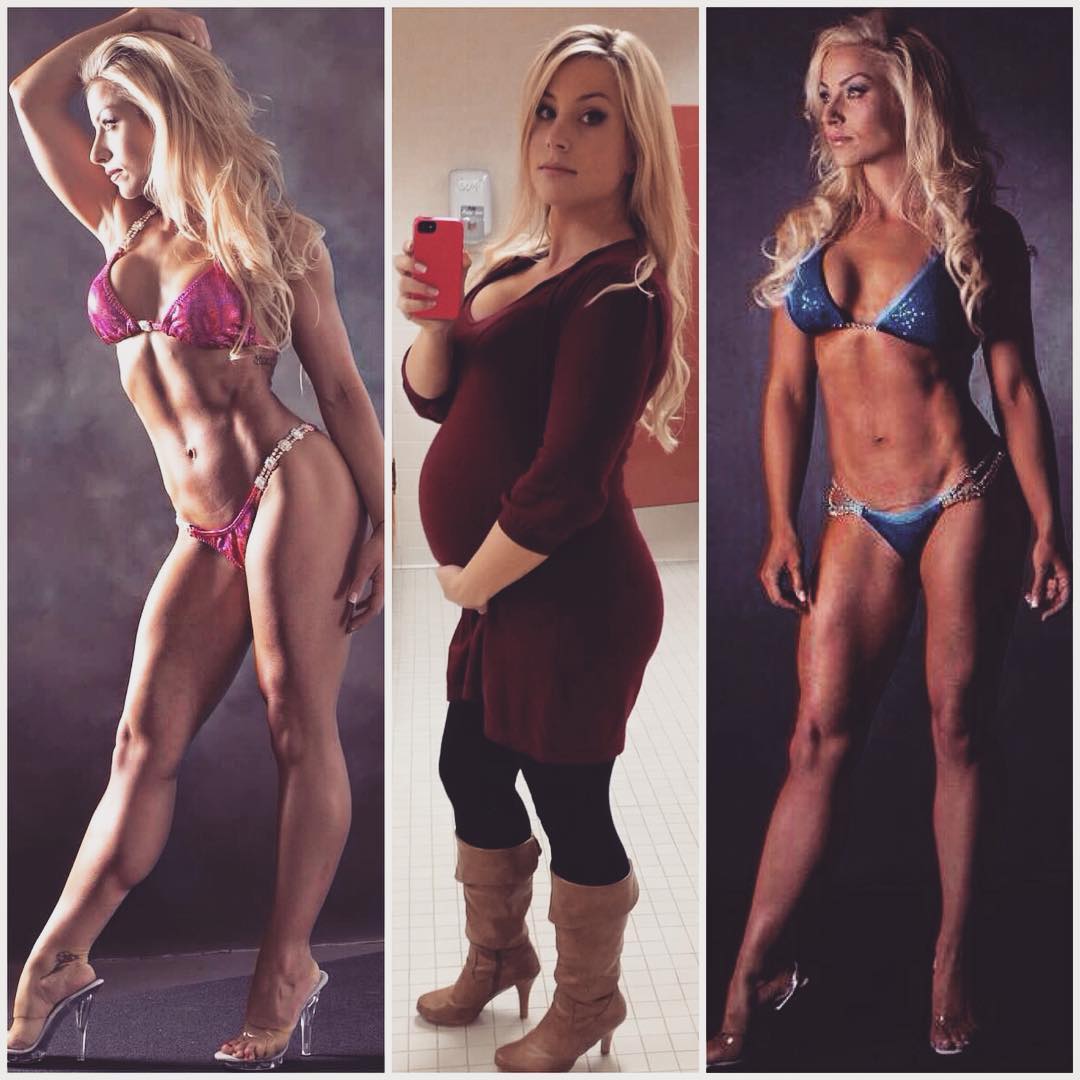 Check Out Shanna Kangas' Social Media Here:
Instagram: @renaissancemwn
Shanna Kangas Typical Daily Diet:
I eat 5-6 times a day. I weigh and portion out all of my meals so I know what I am taking in. A typical day of eating is usually eggs and oatmeal upon waking, and the remaining 4 meals are a variation of fish, lean ground turkey or grilled chicken with veggies and carbs such as brown rice or sweet potato.
Sometimes post workout I will have a vegan rice protein shake with almond milk. I drink coffee (black), water and green tea. I do not use any artificial sweeteners, only pure stevia.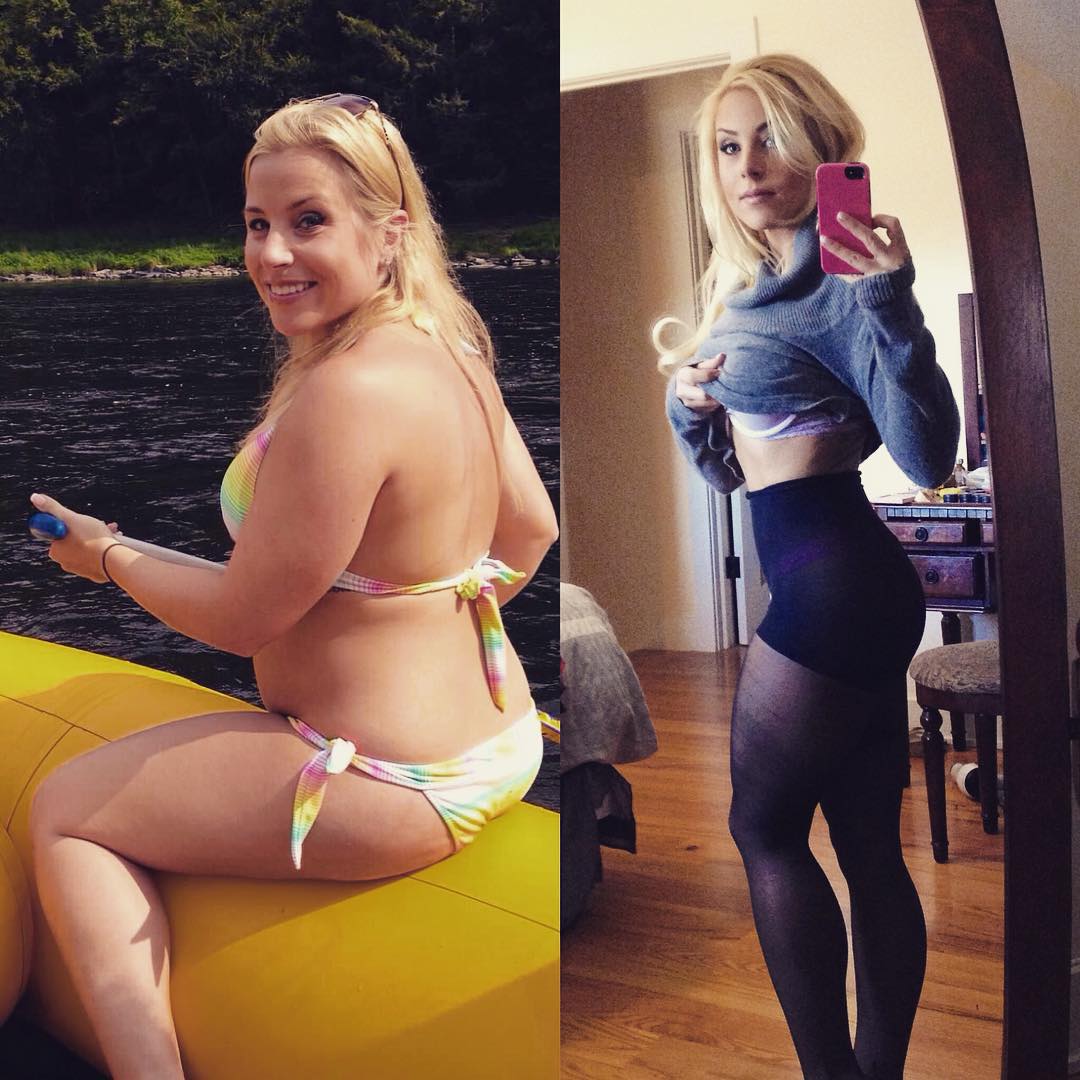 Shanna Kangas Workout Routine:
I always try to stay active even if I am off from "lifting" that day. Our bodies are made to move! My typical week is: Monday – Legs (quads), Tuesday – Shoulders, Wednesday – Back, biceps, Thursday – Chest & triceps, Friday – Legs (posterior chain), Saturday – cardio only, Sunday – off – However, every week is not "typical" but this is my usual routine. I will do light cardio (walking on incline) 3-4 days a week for 20-30 minutes, sometimes I replace it with a hike.
Shanna Kangas Interview: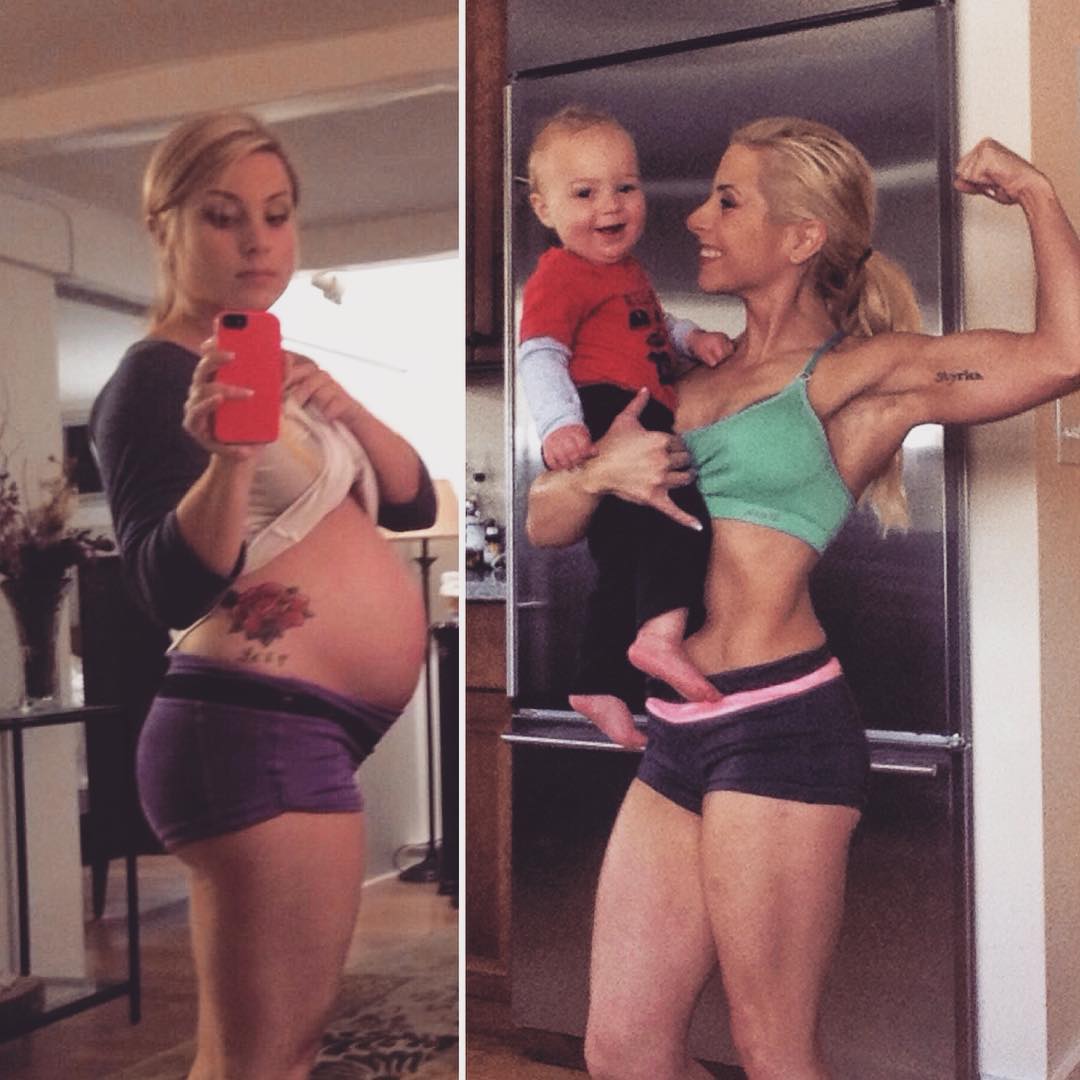 Shanna, Have You Always Been In To Keeping Fit & Healthy?
As long as I remember I have been conscious of wanting to be healthy but wasn't always sure what the right choices were.
Did You Make Any Mistakes When You First Started Out?
YES! Not eating enough, not eating the right things (not enough protein), thinking certain foods were healthy or "low calorie" (granola?) that were not. And being scared of lifting weights!
What Small Changes Do You Think Had The Biggest Impact On Your Body?
Diet, diet, diet! And HEAVY lifting! (heavy is relative)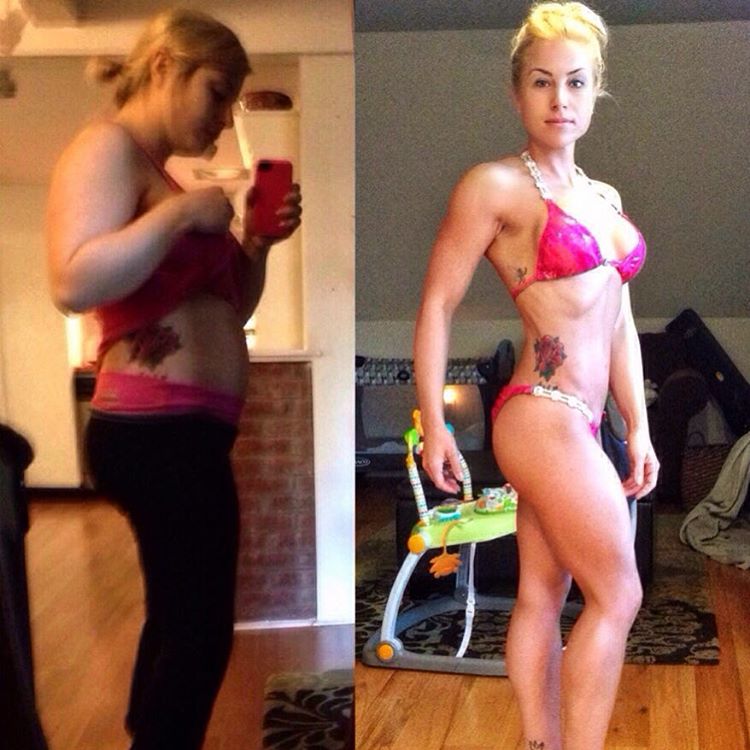 What Is The Preparation Like When Competing In A Show?
Intense. Very demanding, depleting and requires a lot of dedication and discipline. Long and strenuous workouts on a calorie deficit – it can be a mental game. You have to push yourself and constantly battle with your mind that is telling you to give up.
What Is A Typical Day Like When You're In "Prep Mode"?
I no longer do fasted cardio upon waking for prep. I believe sleep and recovery is more important. So typically upon waking I eat then weight train. After weight training I will do light cardio. I mix this up with HIIT workouts a few times a week. If I don't have time to get my cardio in after my weight training I will do it later on in the evening to break my workout up. There are no "cheat meals" for me while in prep mode. My diet is very strict and regimented. I have to work everything around my sons schedule so sometimes I have to get creative but I make it work.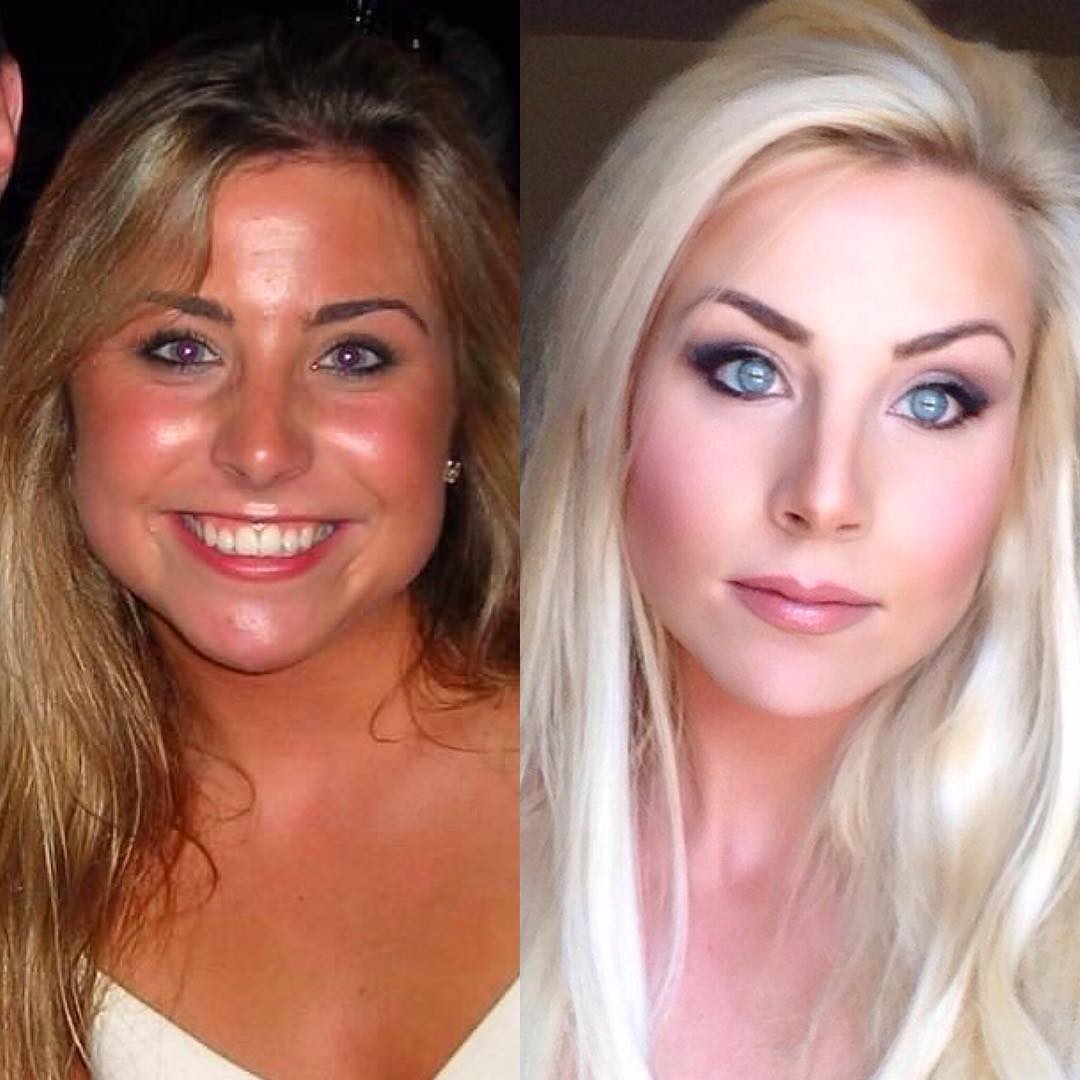 How Did Your Approach To Staying Fit Change When You Were Pregnant?
This was very important to me. I continued to eat the same only taking in 500 or so more calories which is what is recommended. I ate nutrient rice foods while pregnant and indulged a few times a week when I felt the need. I continued to work out, modifying my workouts and weights as time went on. I listened to my body, if I didn't feel right I just walked. As I got bigger certain workouts became very challenging and toward the end of my pregnancy I developed bad sciatica so I was very limited. But I still managed to always get to the gym and do something to keep my body active. I also incorporated lots of stretching to help with all my pain.
Did You Still Workout When You Were Pregnant?
See above ☺ Sometimes I got criticism for still working out and lifting – but I tuned it out. The day I went into labor I was fast-paced walking on an incline on the treadmill and I swear that's what did it!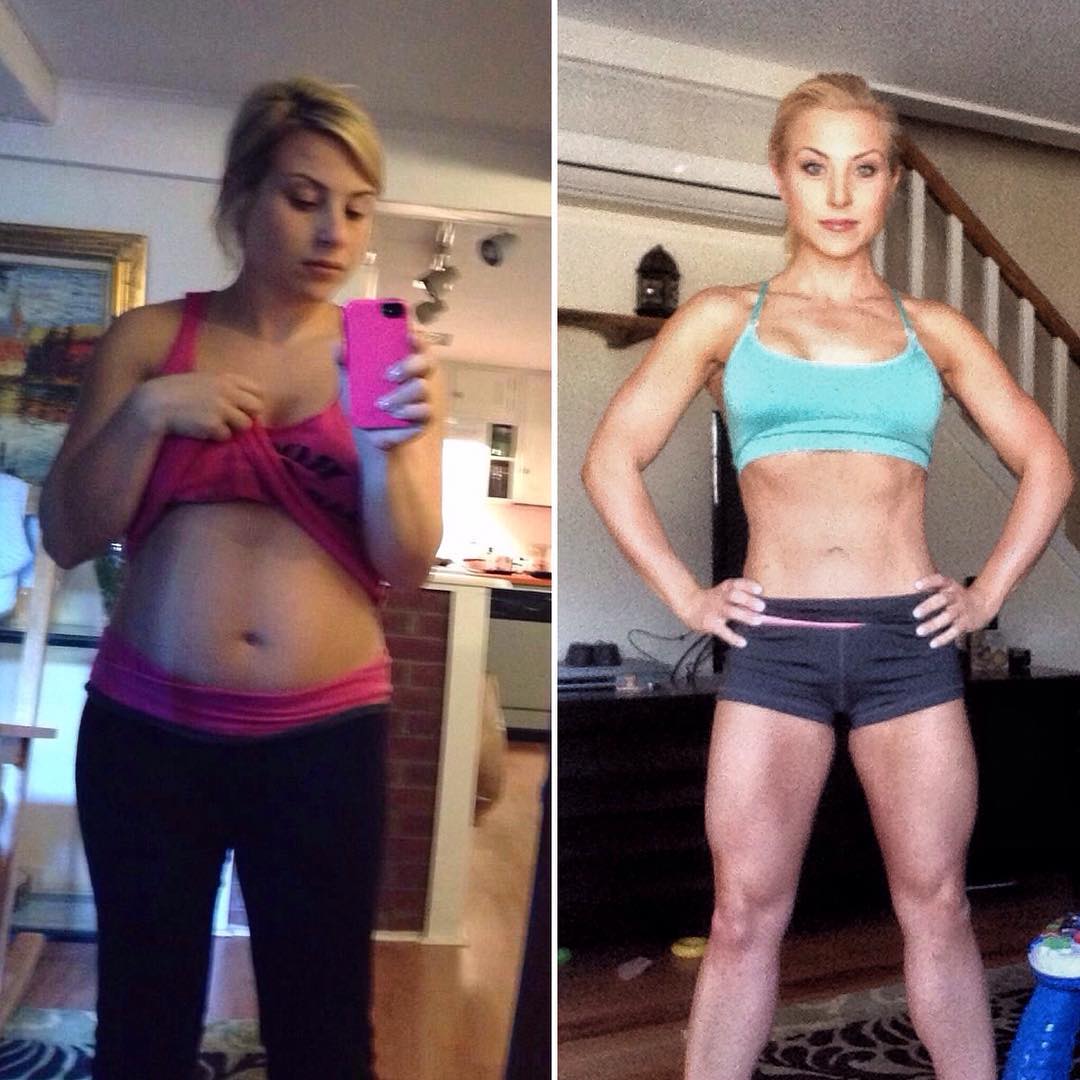 Do You Have Any Time Management Tips For New Mums Who Also Want To Get Fit?
Get creative! When the baby is napping get a quick workout in at home – no need for a gym (body weight squats, burpees etc.). If the weather is nice go for a walk with the baby strapped to you in a wrap!
What Advice Would You Give A New Mother Looking To Lose Weight?
Don't get overwhelmed or think you need to lose all the weight right away. It takes time and consistency. Start slow with body weight exercises that you can do right in your living room. When you feel strong again (having a baby takes a toll on our bodies!) then incorporate weights into your routine.
What Are Your Favourite Healthy/Weight Loss Recipes?
Chipotle Sweet Potatoes: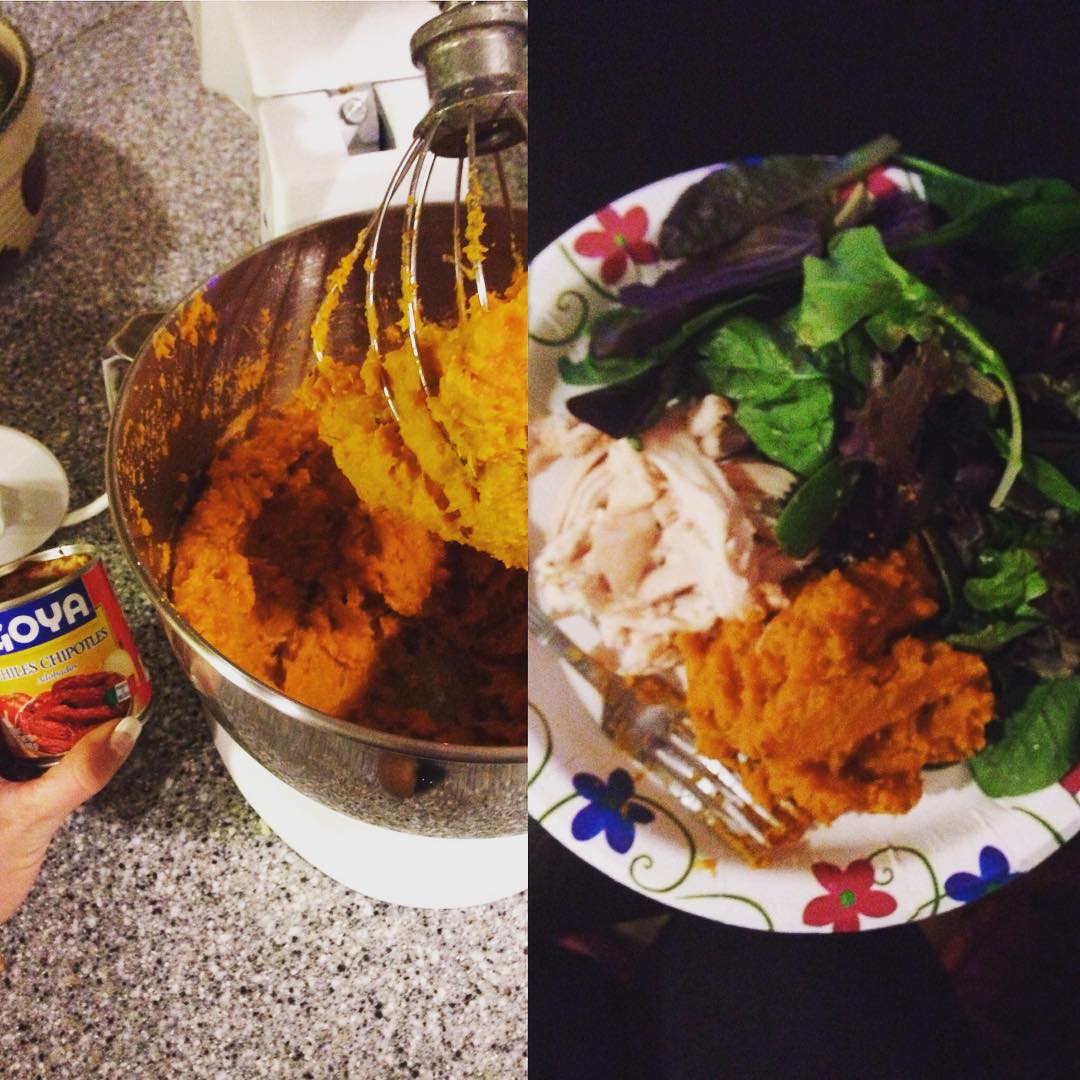 1. Place the sweet potatoes into a large pot and cover with salted water. Bring to a boil over high heat, then reduce heat to medium-low, cover, and simmer until tender, about 20 minutes.
2. Place the potatoes into a bowl and chipotle chiles and adobo sauce, some almond milk, salt and pepper to taste and mash
For my oatmeal in the morning I like to add ¼ cup of blueberries, almond milk, stevia and pumpkin pie seasoning – tastes like blueberry pie!
How Do You Recover From Set Backs Or Bad Days?
Aaah bad days. They can take a toll. I try to control my mind as best I can. Focus on a positive thing in my life. Something I should be grateful for. After I had my baby, I was so grateful my body was my own again and I could be mobile after all that pain and being so large! It felt good to run again, to sweat. That kept me going through bad days, days with no sleep or feeling isolated. Also, push push push yourself. We are capable of SO MUCH, its our minds that hold us back.