31 High Protein Freezer Recipes That Can Help You Build Muscle And Lost Fat!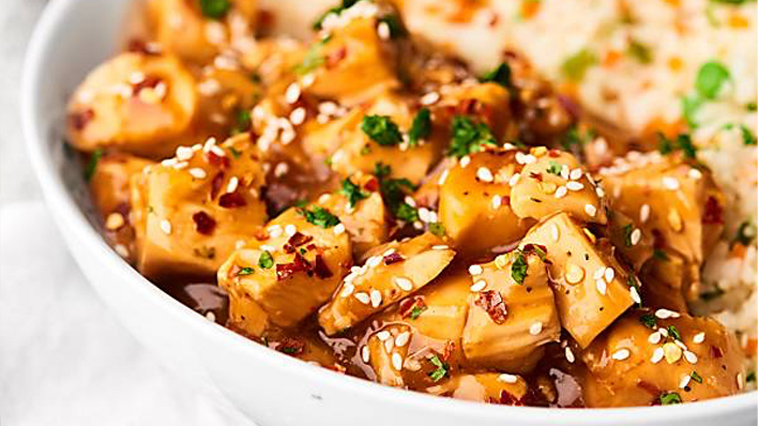 Following on from our freezable meal prep article, we thought we'd expand on this with similar meals that are easy to make, freeze and packed full of protein!
Sometimes when meal prepping or freezing in bulk, it can be easy to do stews and soups, but sometimes these can be lacking in protein and not give you that muscle building boost that you need!
So we have collected 31 incredible easy to freeze recipes that are high in protein and that taste delicious! Seriously! But don't take our word for it, try it out right now and see what you think! As always save and share your favourites on your preferred social media! Enjoy! 🙂

31 High Protein Freezer Recipes That Can Help You Build Muscle And Lost Fat!

Slow Cooker Honey BBQ Beef Brisket
"Set it and forget it slow cooker honey bbq beef brisket slathered in sweet and rich bbq sauce is so juicy and tender it will melt in your mouth." Recipe: LeCremeDeLaCrumb.

Beef Barbacoa Bowls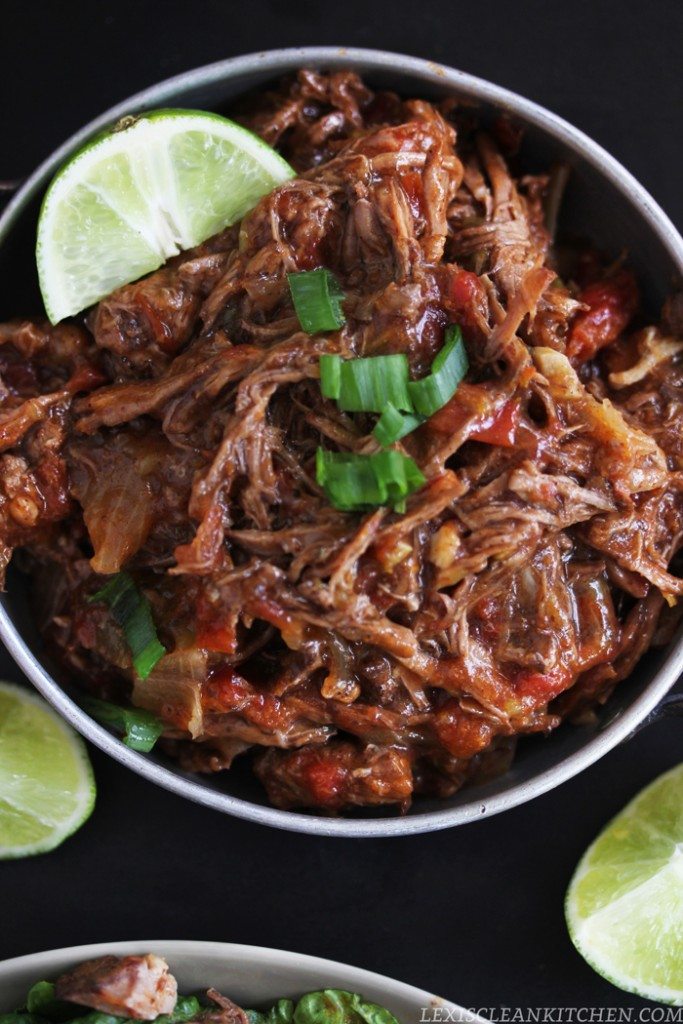 "This Beef Barbacoa (Slow Cooker or Instant Pot) is so flavorful and slow cooked to perfection made either in the slow cooker or the Instant Pot pressure cooker! It is a great recipe for leftovers, too!". Recipe: LexisCleanKitchen.

Instant Pot Chicken Tikka Masala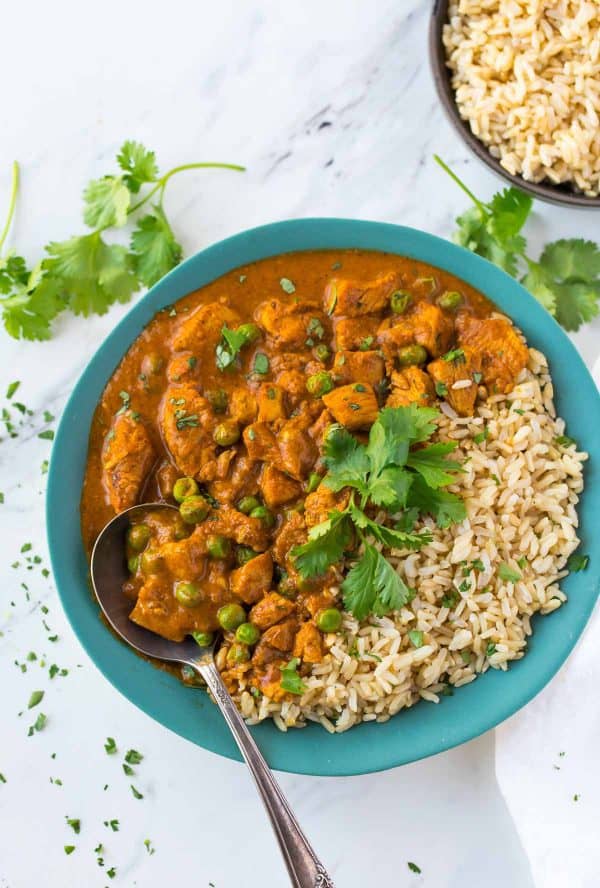 "This healthy Instant Pot Tikka Masala recipe was inspired by the month I spent in India, otherwise known as 30 of the most delicious days of my life. India wasn't a country I'd long planned to visit. In fact, before I went, I wasn't even sure if I liked Indian food. Chicken tikka masala (and every Indian food recipe I tasted after) crushed that doubt in one bite." Recipe: WellPlated.

Easy Low-Carb Chicken Paprikash Stew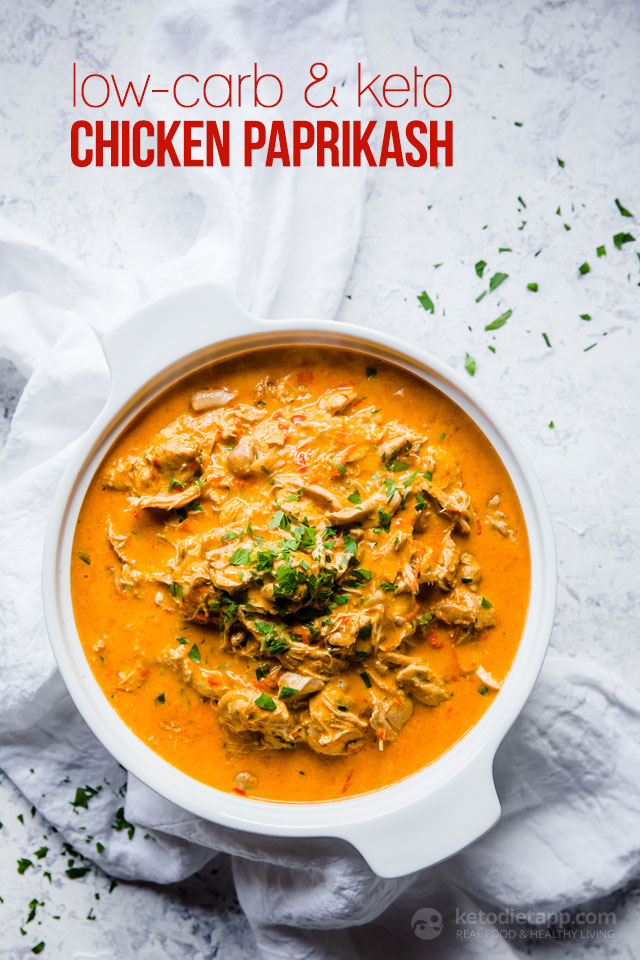 "I used skinless and boneless chicken thighs, for ease of cooking, but you can use whatever you prefer. Just remember that you need slightly longer cooking time for bone-in thighs. You can even use skin-on chicken drumsticks for an extra boost of flavour like we used in our Easy Paprika Chicken Recipe.". Recipe: KetoDietApp.

Chicken Stir Fry (Chop Suey)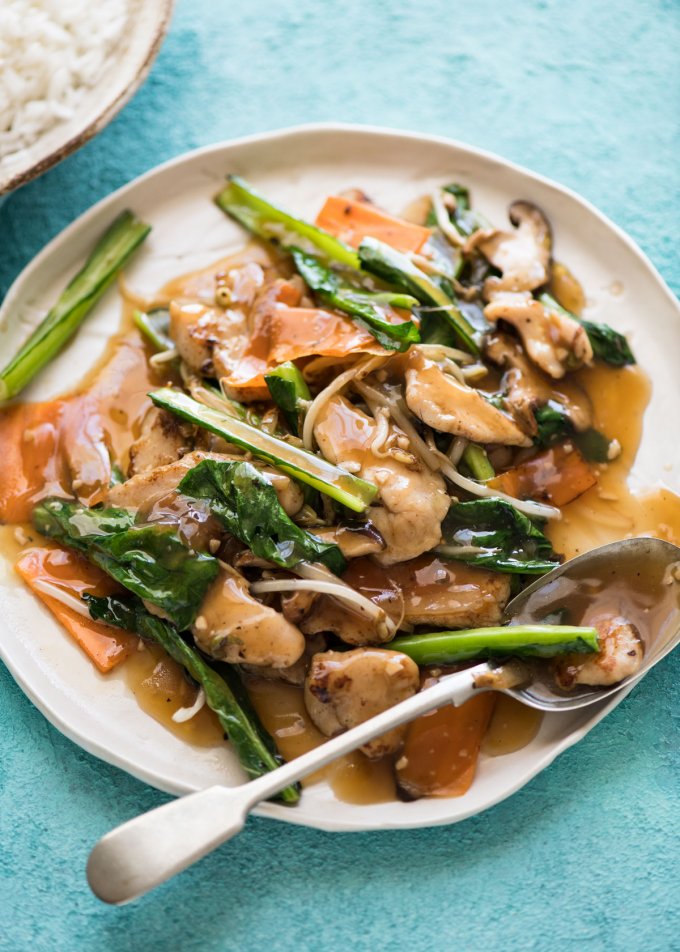 "A great, classic Chicken Stir Fry recipe, loaded with veggies. Otherwise known as Chop Suey, this truly is like what you get at (good) Chinese restaurants. Plus, learn how to tenderise chicken the Chinese restaurant way!". Recipe: RecipeTinEats.

Slow Cooker New England Chicken Chowder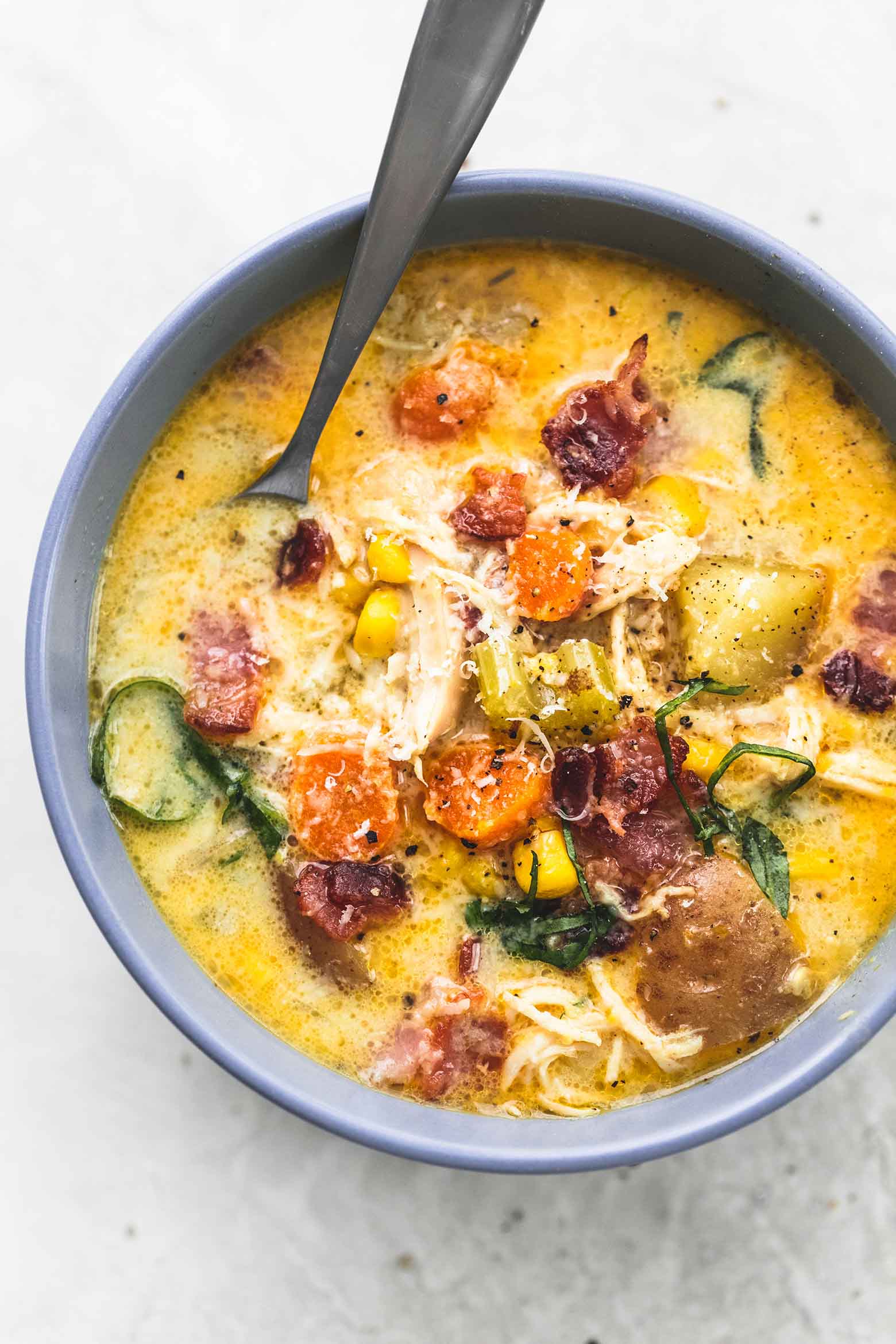 "Creamylicious slow cooker New England chicken chowder is loaded with savory chicken, bacon, and veggie goodness all made in your crockpot for an easy, tasty dinner." Recipe: LeCremeDeLaCrumb.

Slow Cooker Spanish Chicken Stew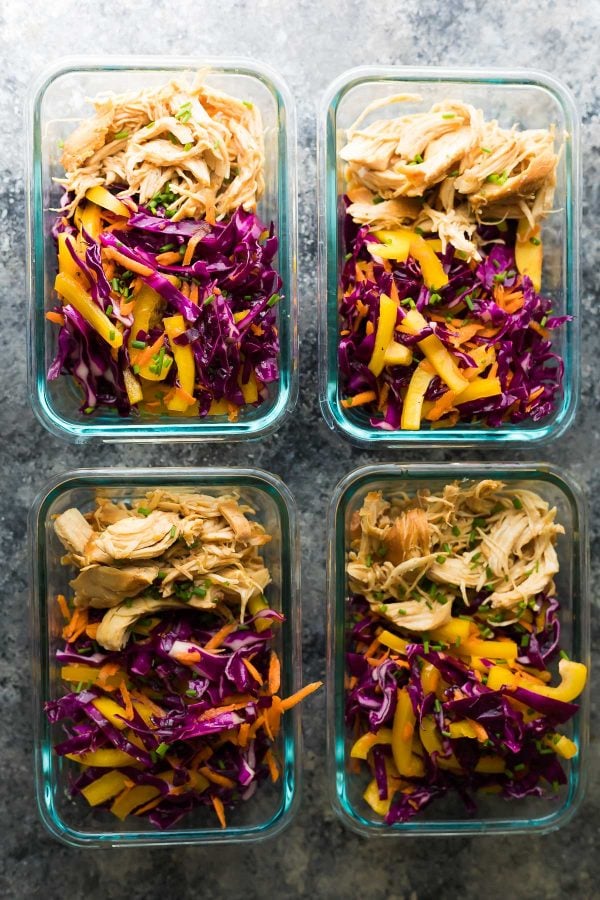 "Slow cooker Spanish chicken stew is a cozy meal that brings a little Spanish flair to your dinner table, thanks to roasted red peppers, smoked paprika, and a pinch of saffron.". Recipe: SweetPeasAndSaffron.

Slow Cooker Asian-Style Pulled Pork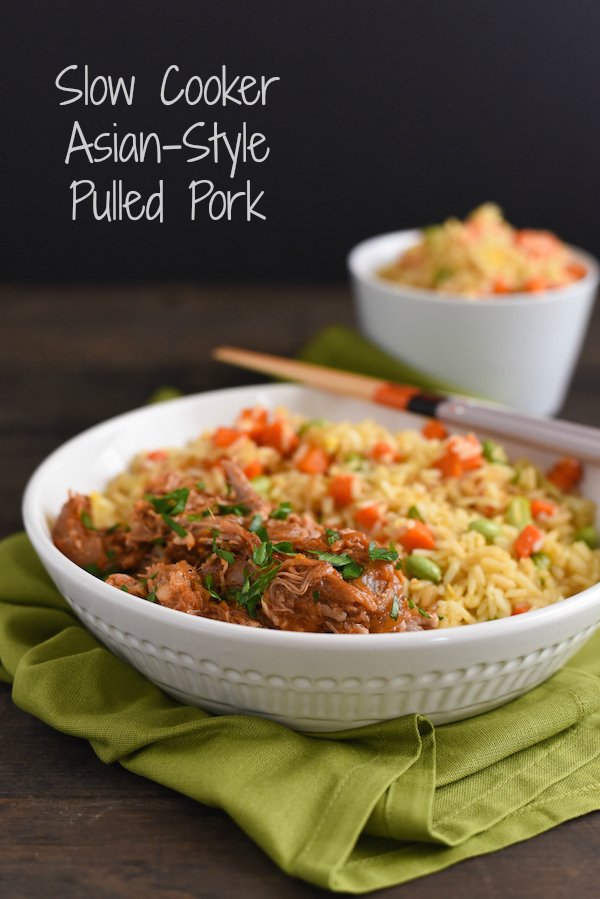 "Serve pork on buns or with rice, garnished with cilantro, if desired." Recipe: FoxesLoveLemons.

Slow Cooker Sweet Chili Chicken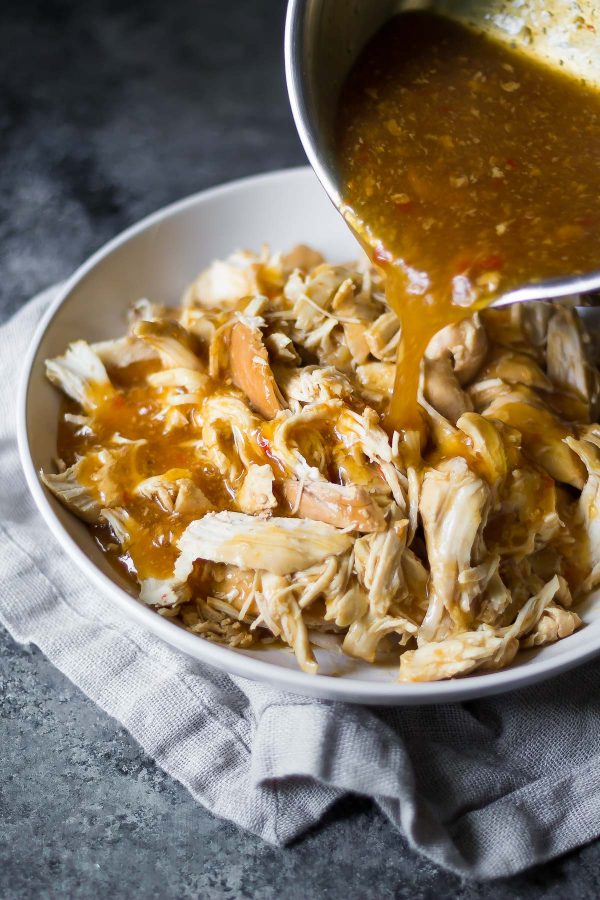 "This SUPER simple slow cooker sweet chili chicken has just 6 ingredients! And this chicken makes a perfect base for so many recipes, including quesadillas, rice bowls and tacos.". Recipe: SweetPeasAndSaffron.

Five Ingredient Slow Cooker Honey Sriracha Chicken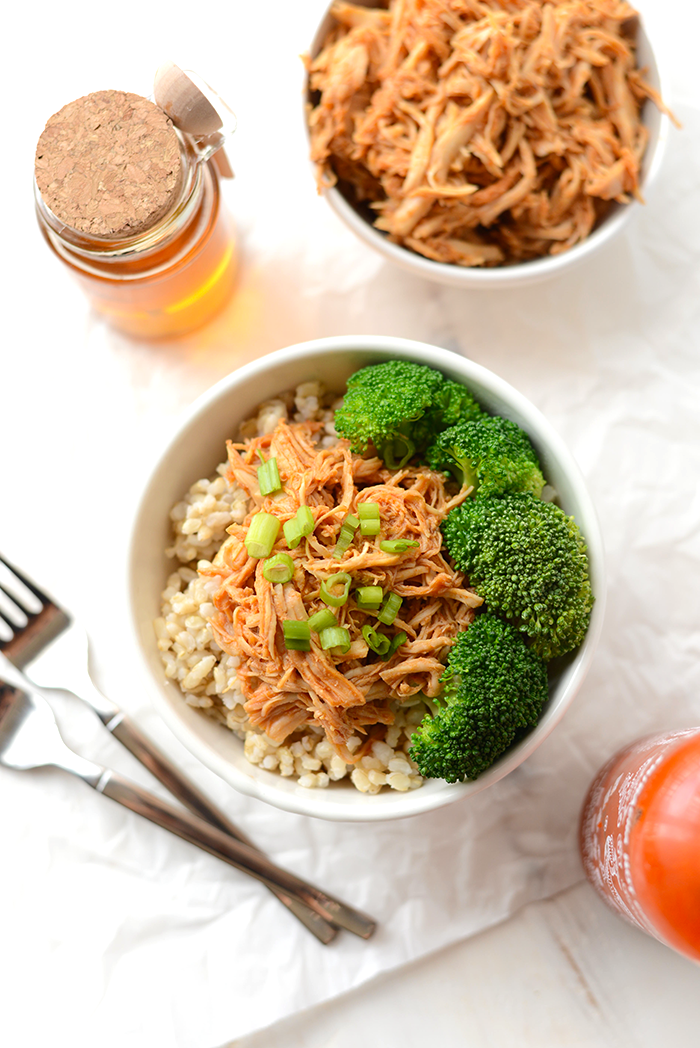 "All you need are five ingredients to make this delicious, clean-eating, slow cooker honey sriracha chicken that's made with REAL food." Recipe: FitFoodieFinds.

Slow Cooker BBQ Beef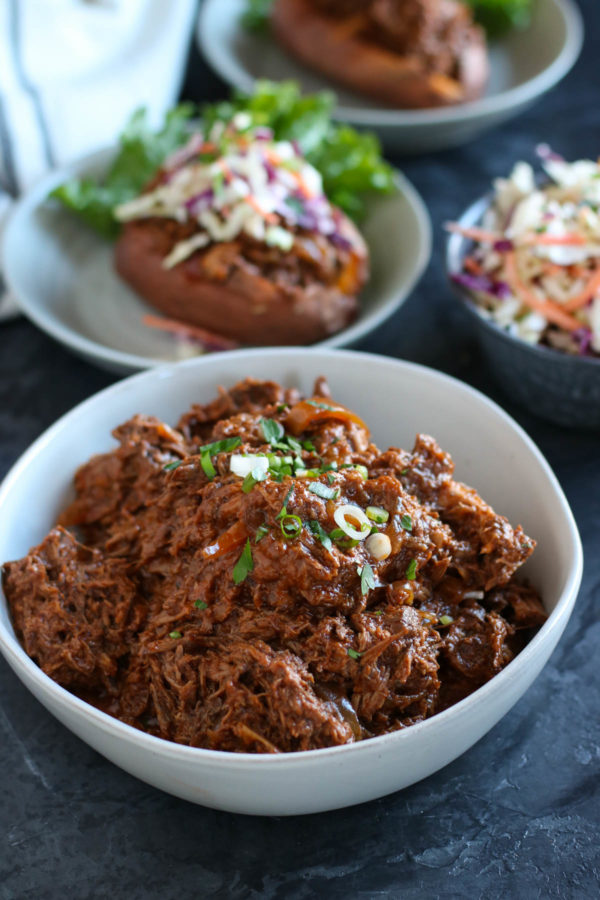 "Short on time? This Slow Cooker BBQ is the ultimate 'set it & forget it' kind of meal!" Recipe: TheRealFoodRDS

Mexican Slow Cooker Chicken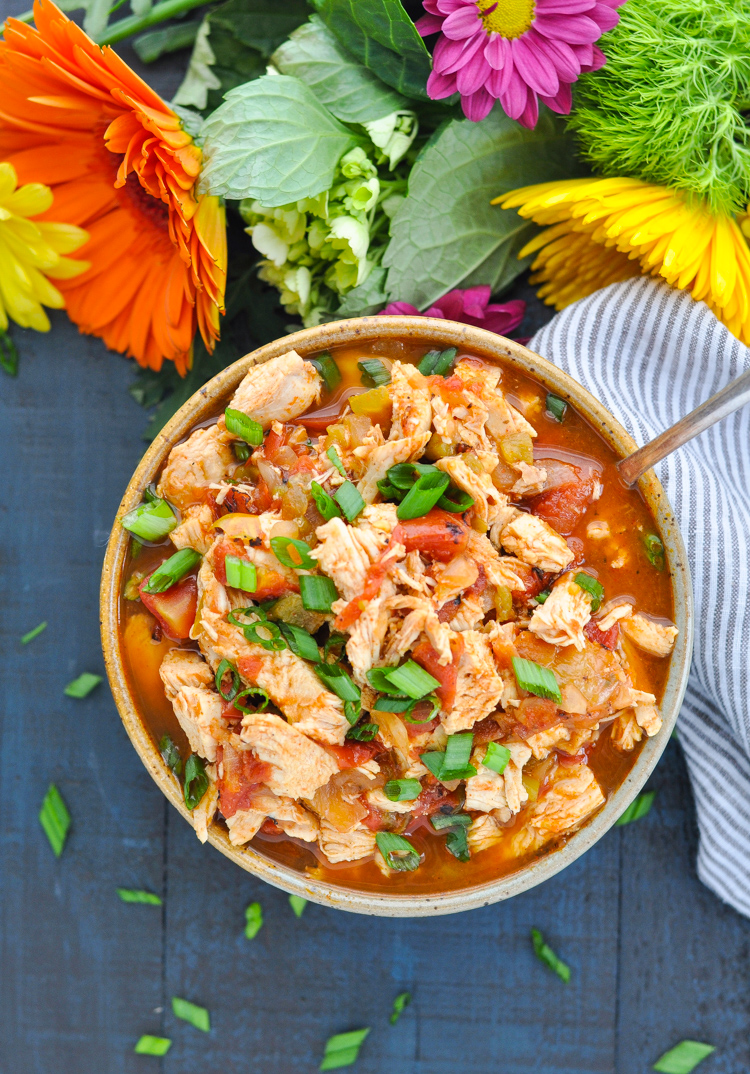 "One of the easiest, healthiest, and most versatile dinners that you'll make all year, this Mexican Instant Pot or Slow Cooker Chicken is going to become a staple in your regular meal prep routine! It's high in protein, it's low in calories, and it only requires 5 ingredients!" Recipe: TheSeasonedMom.

Easy Crockpot Carnitas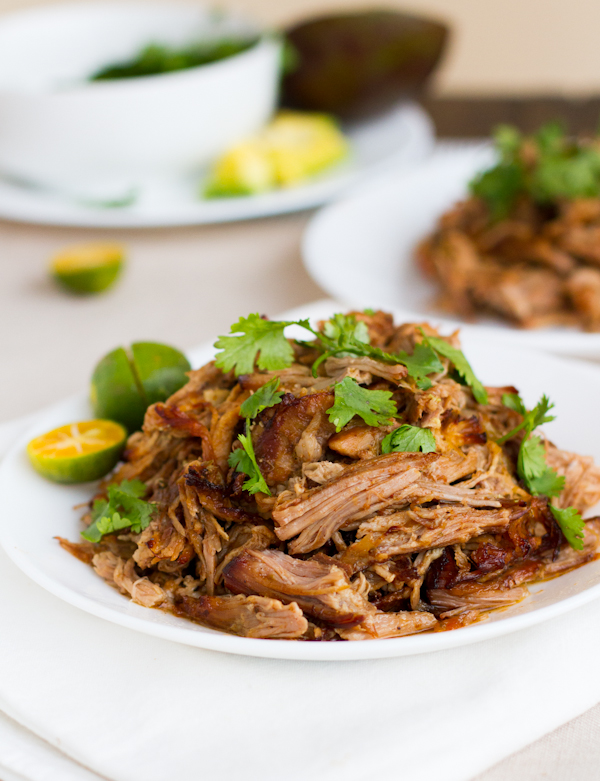 "Um. I love pork. More specifically, I love carnitas." Recipe: PinchOfYum.

Crockpot Thai Chicken Curry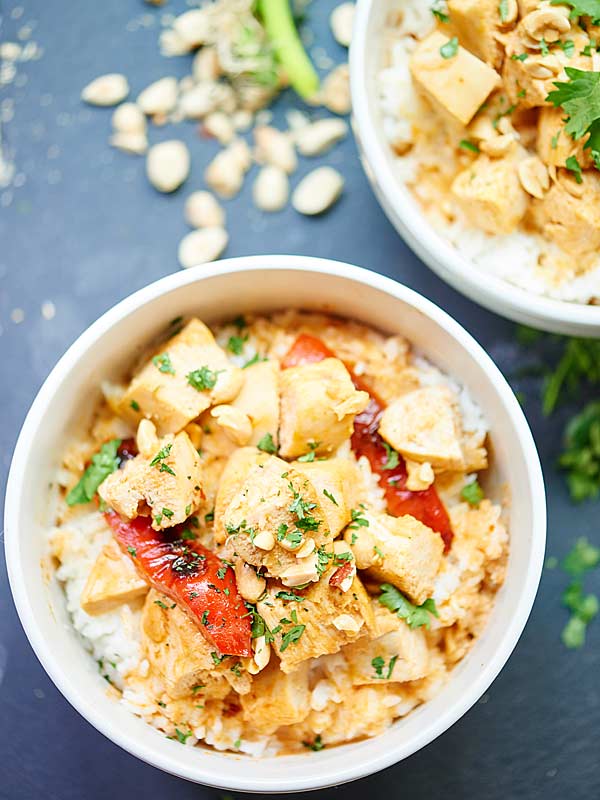 "This Crockpot Thai Chicken Curry is healthy, tasty, & only takes one dish & five minutes to put together! 3 hours of cook time & you've got one yummy meal!" Recipe: ShowMeTheYummy.

Crock Pot Orange Chicken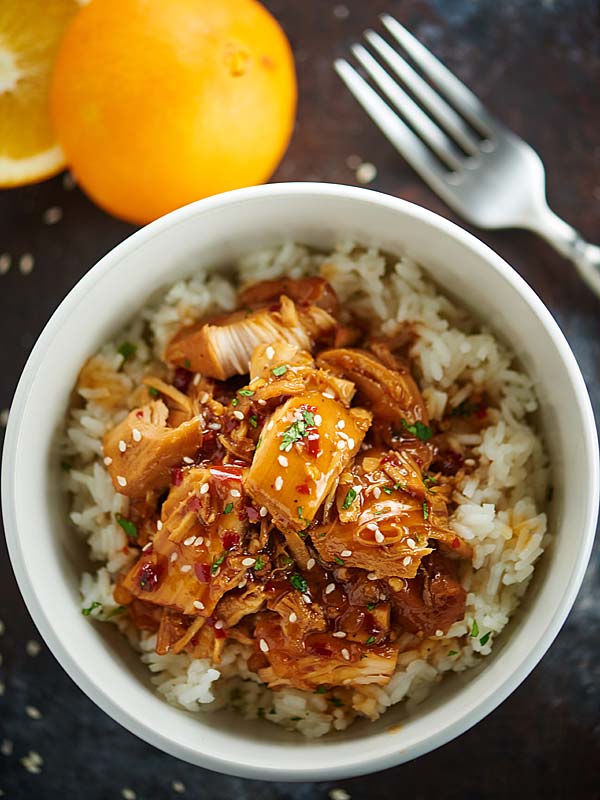 "This Crockpot Orange Chicken is better than take out! It tastes better, is so much healthier, and is ridiculously easy to make. Orange chicken for the win!" Recipe: ShowMeTheYummy.

Crock Pot Sesame Chicken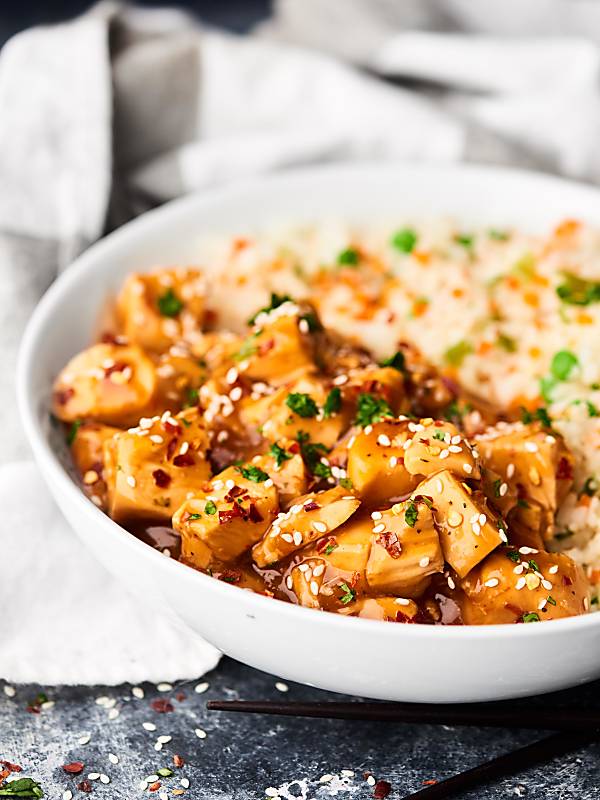 "This Crockpot Sesame Chicken is a more flavorful, health-i-fied version of a take-out classic! One of my go-to throw and go, quick and easy recipes!' Recipe: ShowMeTheYummy.

Crock Pot Orange Chicken
"Today's healthy recipe for sweet, juicy Crockpot Orange Chicken is your easy answer to "What's for dinner?" Now, can someone pretty please come over and help me choose a color for our kitchen cabinets?" Recipe: WellPlated.

Crock Pot Teriyaki Chicken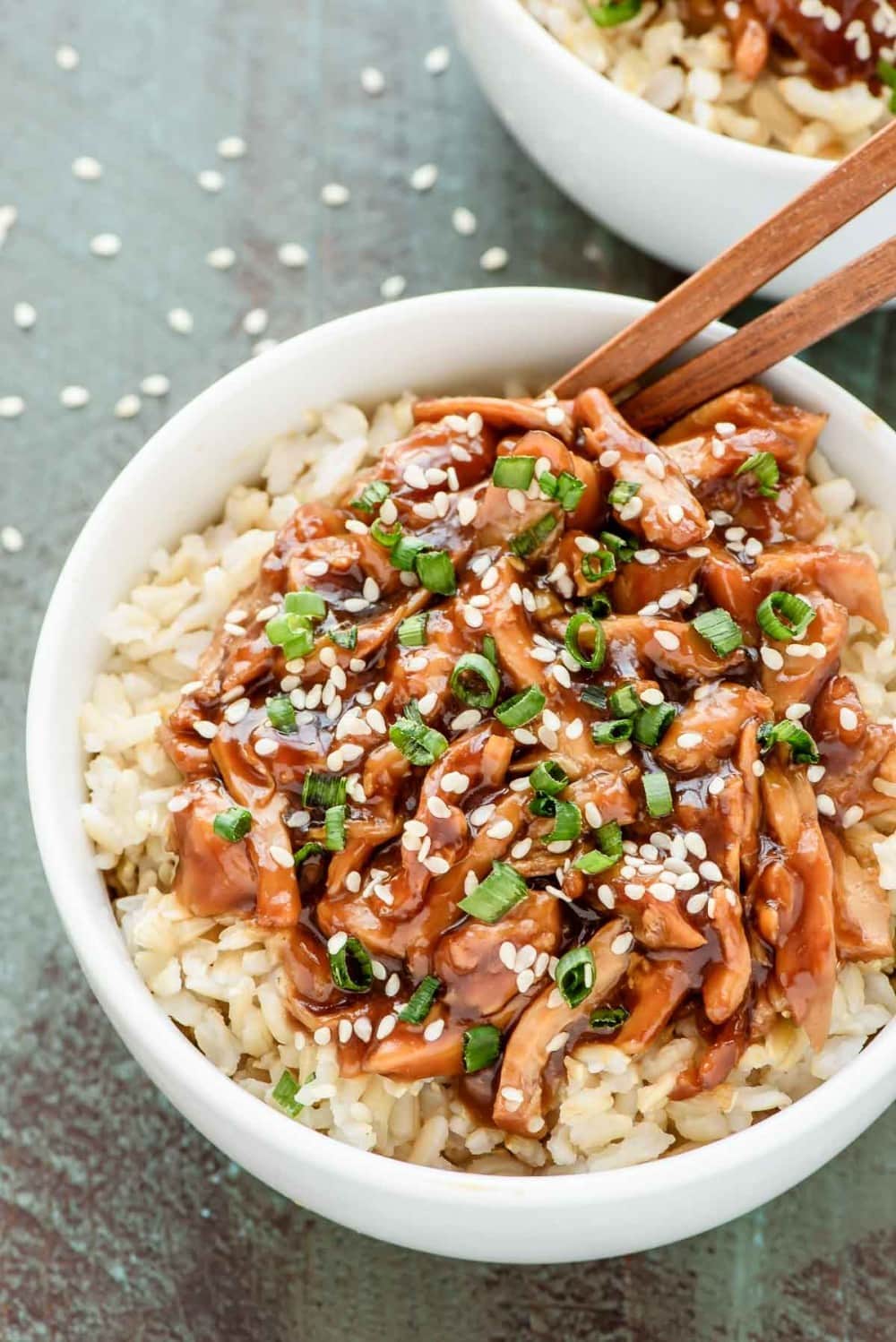 "Crock pot teriyaki chicken has all the convenience of takeout but is made in a slow cooker using simple, healthy ingredients. Sticky, sweet, and a little bit sassy, this easy Asian chicken dinner tastes absolutely delicious." Recipe: WellPlated.

Crock Pot BBQ Chicken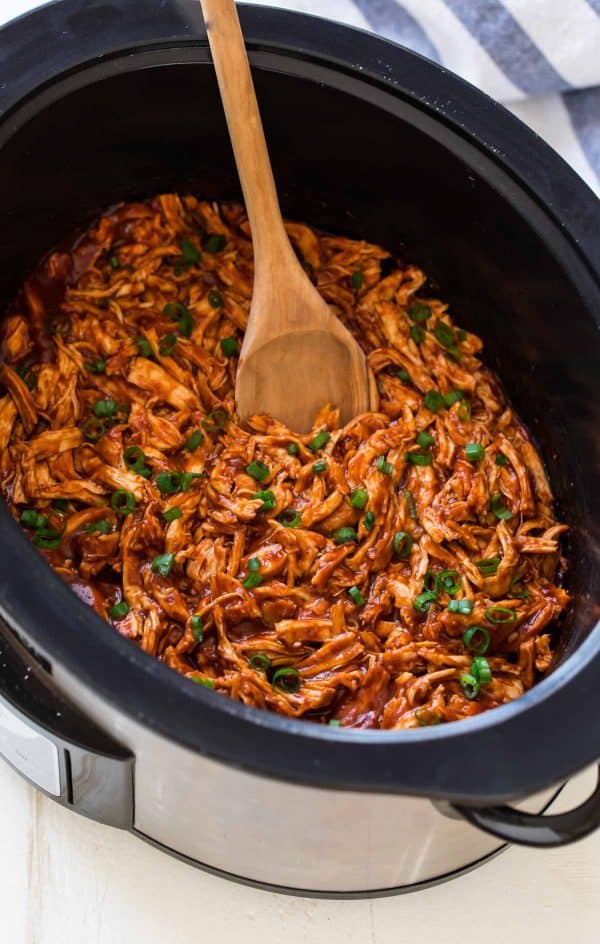 "Pull out the bibs, keep your napkin at the ready, and grab the jar of homemade barbecue sauce we made yesterday, because today we are making Crock Pot BBQ Chicken!" Recipe: WellPlated.

Keto Butter Chicken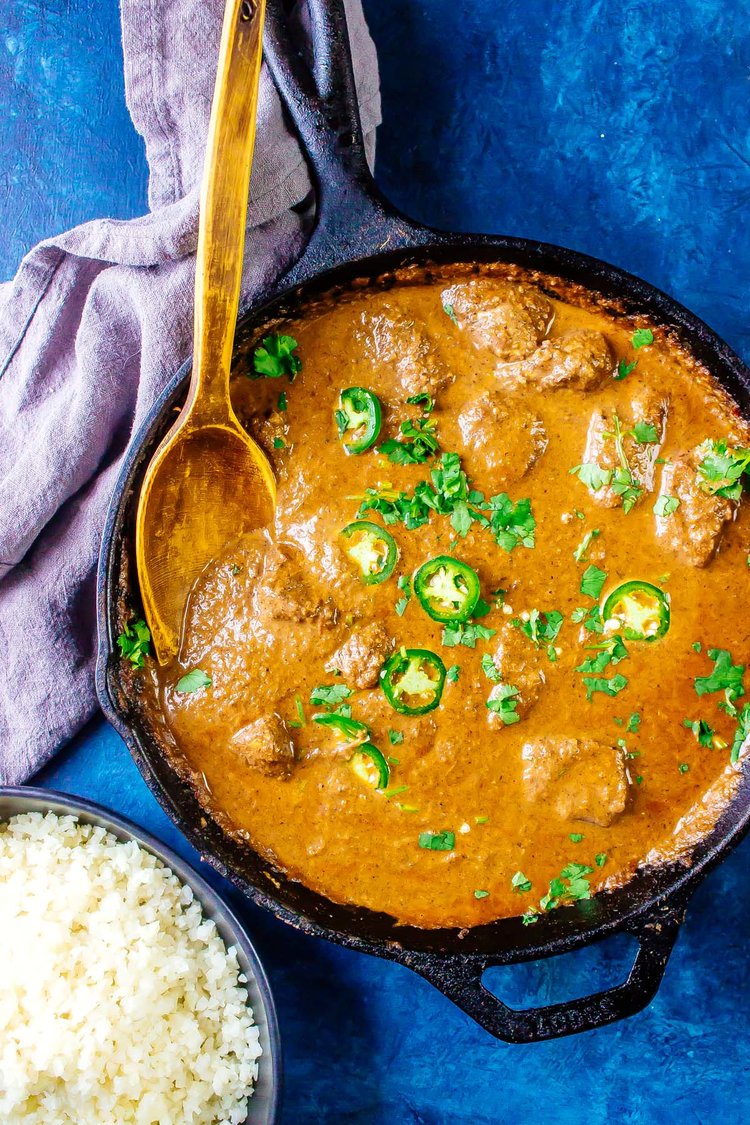 "This may be a little of a curve-ball, but if you want to make the most (nutritiously speaking) out of this butter chicken, forgo the butter. Wait, what? Yeah you heard me… substitute ghee in its place." Recipe: CastIronKeto.

Creamy Chicken Lazone Recipe With Zucchini Noodles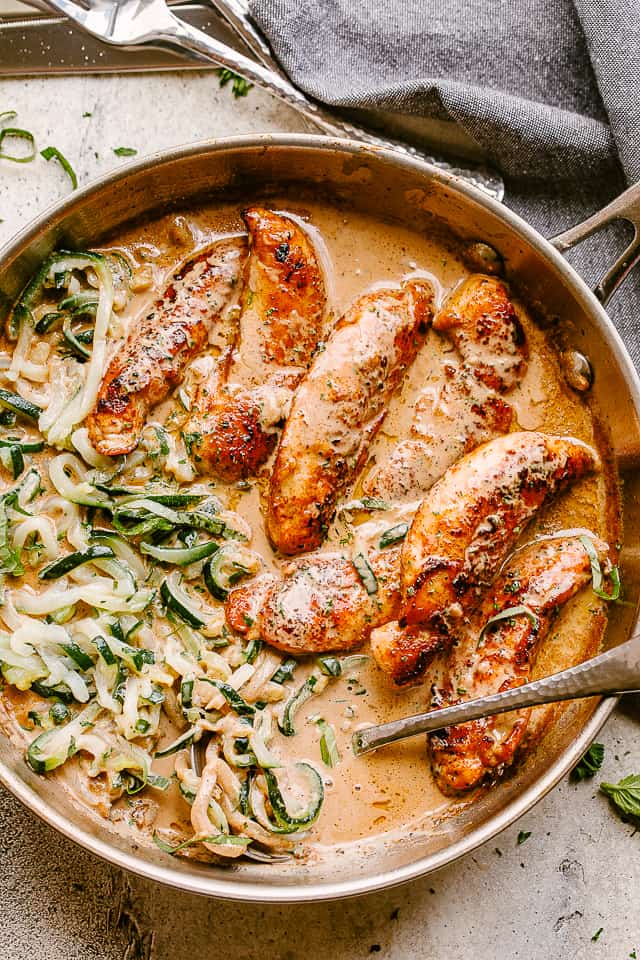 "This easy Chicken Lazone recipe is the low carb chicken dinner of your dreams! Pan-fried, juicy, and deliciously seasoned chicken tenders served with zucchini noodles tossed in the most amazing cream sauce. Ready in just 30 minutes, this restaurant worthy dinner is perfect for a quick weeknight meal!". Recipe: DietHood.

Keto Chicken Soup
"When the the weather turns cold, or you've got a cold there are few things more comforting than a big warm bowl of chicken soup. I mean you can't go to a book store and find a section full of Minestrone for Your Soul or Clam Chowder for Your Soul (well, maybe you could in you searched hard enough in New England). But for the most part chicken soup is synonymous with warmth…comfort…healing, and this low carb version doesn't disappoint your tastebuds or your soul. " Recipe: CastIronKeto.

Keto Sweet And Sour Chicken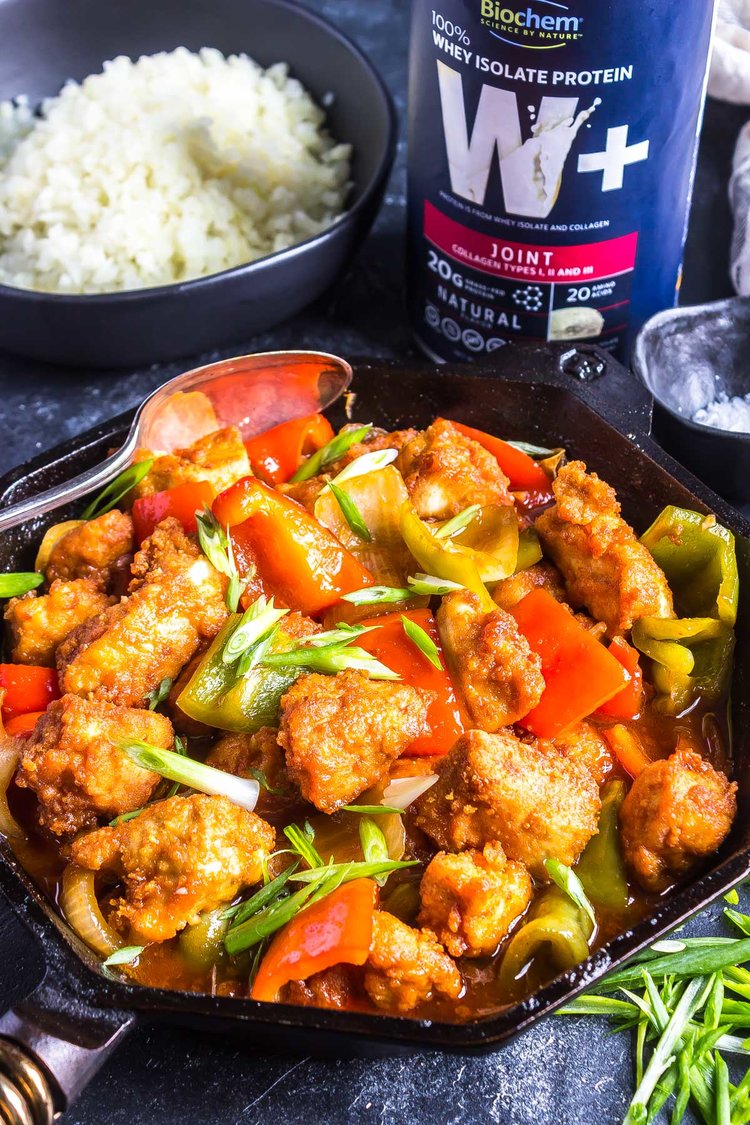 "This Easy Keto Sweet and Sour Chicken is totally better than takeout with no refined sugar, junky oils, or gross additives. Just clean ingredients and 50 minutes is all you need!". Recipe: CastIronKeto.

Shredded Chicken Chili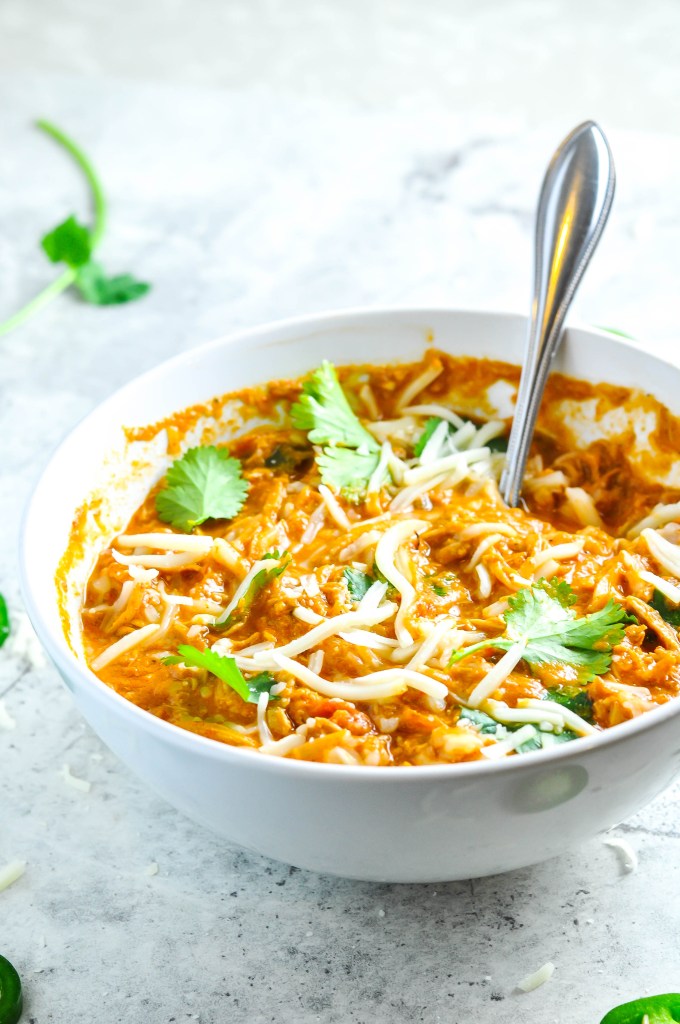 "I'm all about that meal prep and shredded chicken has become part of my regular routine… it's always in the fridge ready to go! With a stock of shredded chicken on hand, this dinner comes together for me in a matter of minutes. If you aren't much of a meal planner or prepper, you can quickly boil and shred the chicken before combining all of your chili ingredients or you can go the rotisserie chicken route and shred that up instead. See! Nutritious cooking doesn't have to be that complicated!" Recipe: Ketogasm.

One Pan Creamy Chicken And Spinach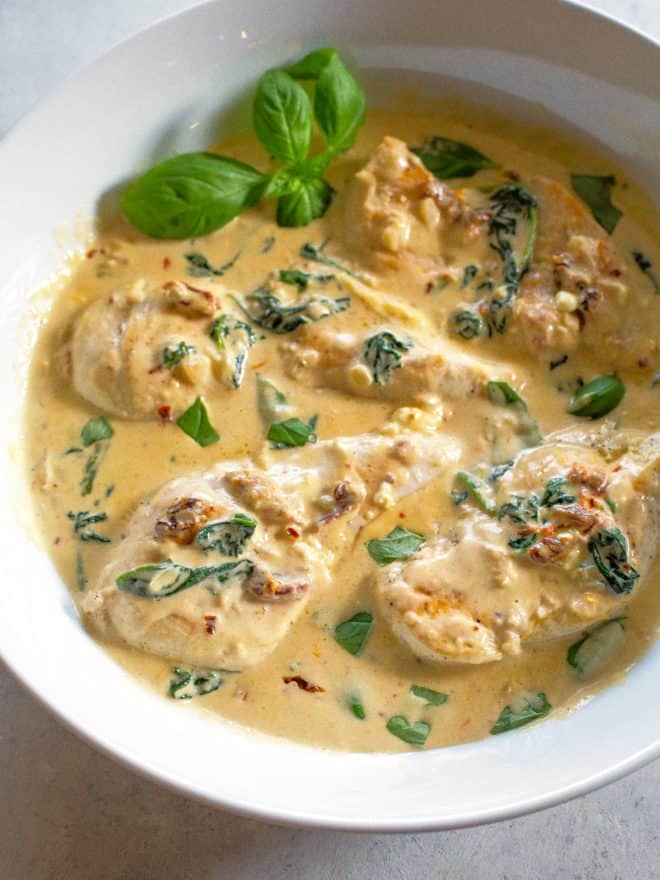 "One-Pan Cream Chicken and Spinach is a comforting creamy chicken dinner with sun-dried tomatoes and spinach. This easy Italian dinner is done in 20 minutes and all in one-pan so you don't have to do dishes! Not to mention it is Keto-friendly.". Recipe: The-Girl-Who-Ate-Everything.

Thai Green Curry Chicken Soup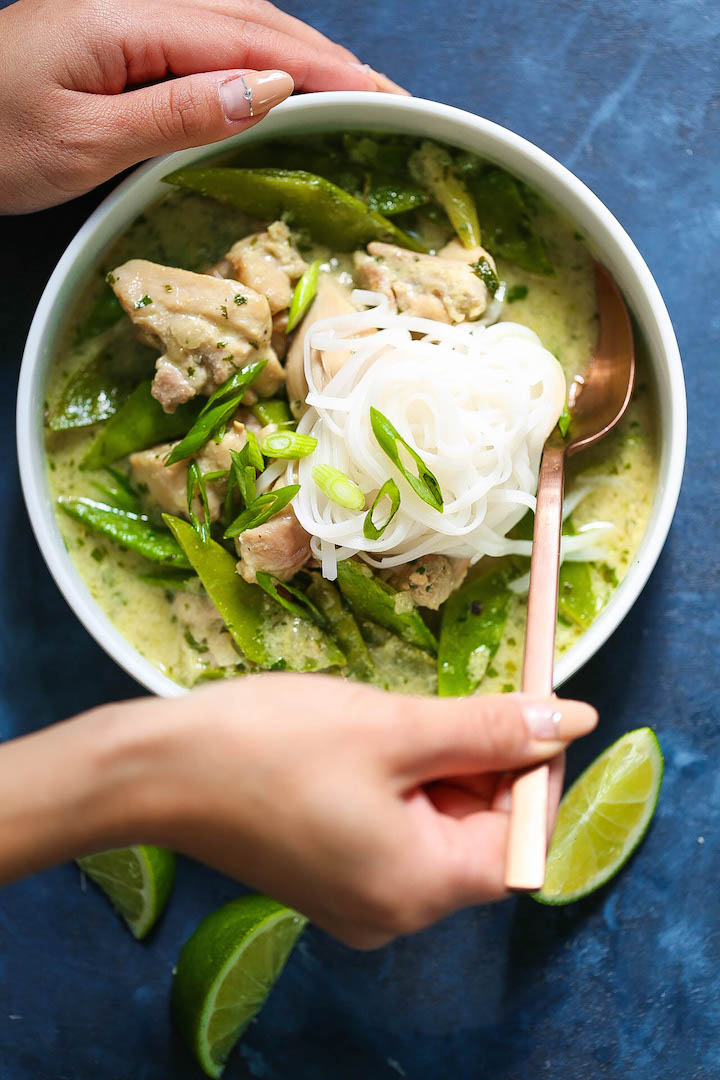 "Everyone's favorite Thai green curry can be made right at home into the coziest, most comforting chicken soup ever! It is so easy to make with easy-to-find ingredients, loaded with tender chicken bites, ginger, coconut milk, snow peas, lime juice, cilantro and rice noodles!". Recipe: DamnDelicious.

The Best Turkey Chili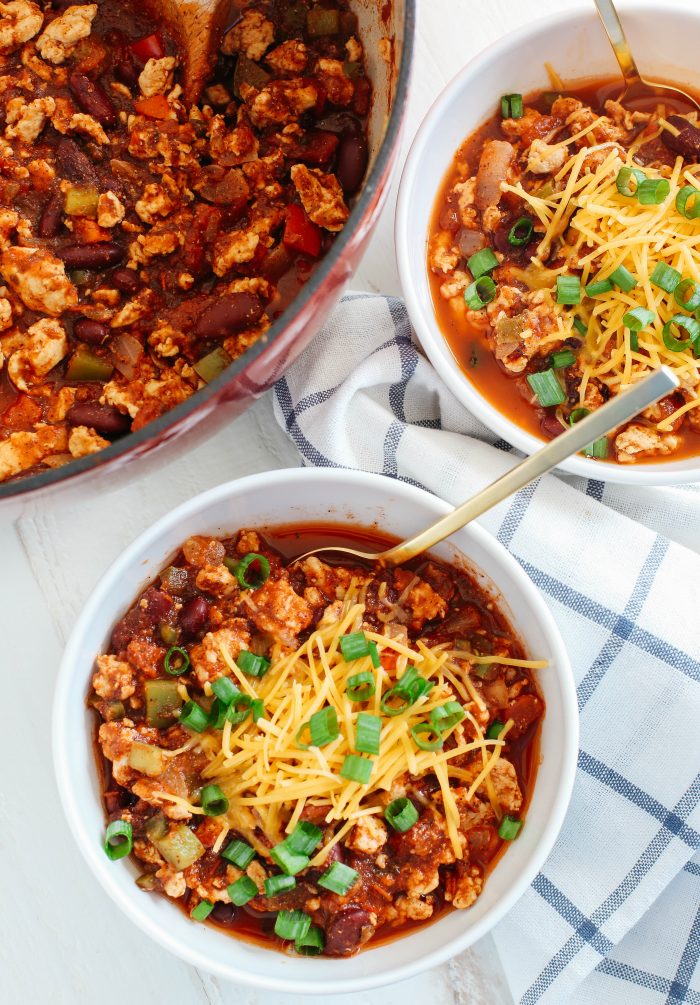 "This recipe is a quick one, only taking about an hour or so, but this would taste just as good in a slow-cooker! Make sure to brown and crumble your turkey before adding it to your crock-pot of course, but throw everything in and come home from work to a delicious meal.". Recipe: EatYourselfSkinny.

Honey Sriracha Chicken Meal Prep Bowls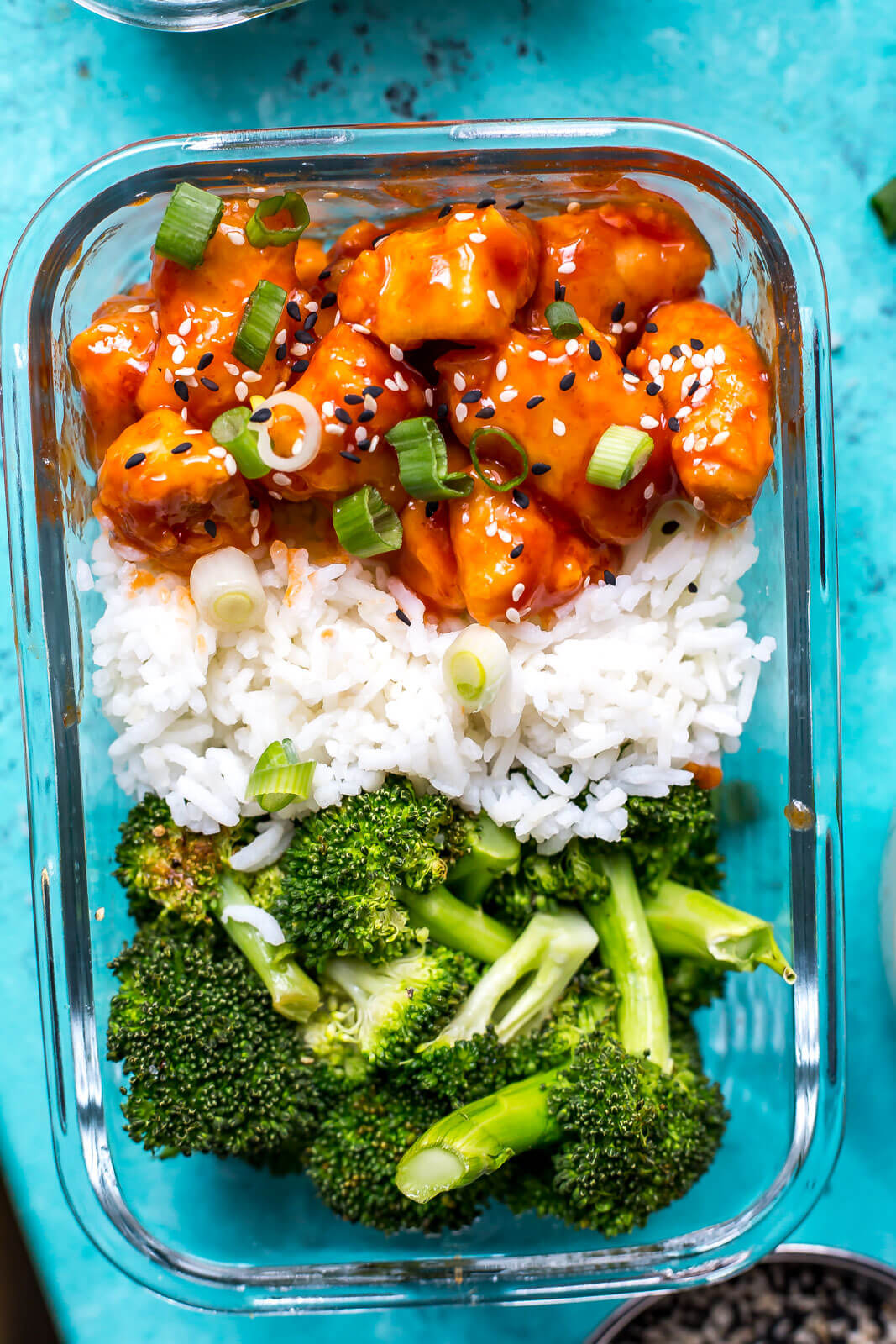 "These Honey Sriracha Chicken Meal Prep Bowls with broccoli and jasmine rice are a delicious lunch idea that can be prepped ahead on one pan – and the sauce comes together so easily with only 3 ingredients!". Recipe: TheGirlOnBloor.

Big Batch Chinese Beef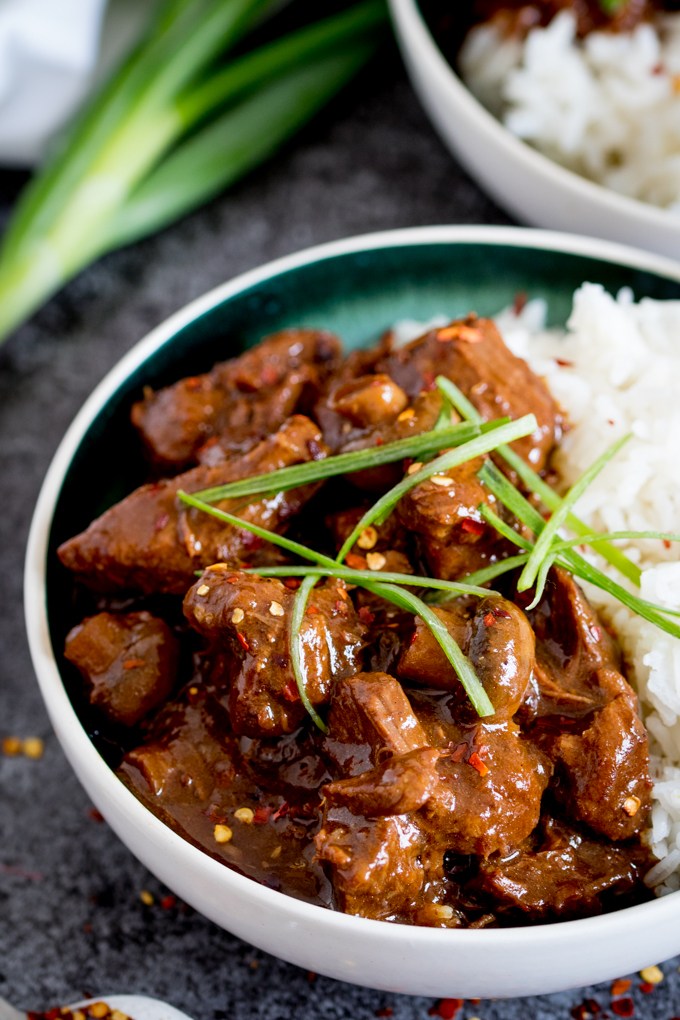 "Big Batch Chinese Beef – A tasty, make-ahead meal of slow-cooked saucy Chinese beef. Perfect when you're cooking for a crowd!" Recipe: KitchenSanctuary.

Vegan Slow Cooker Tikka Misala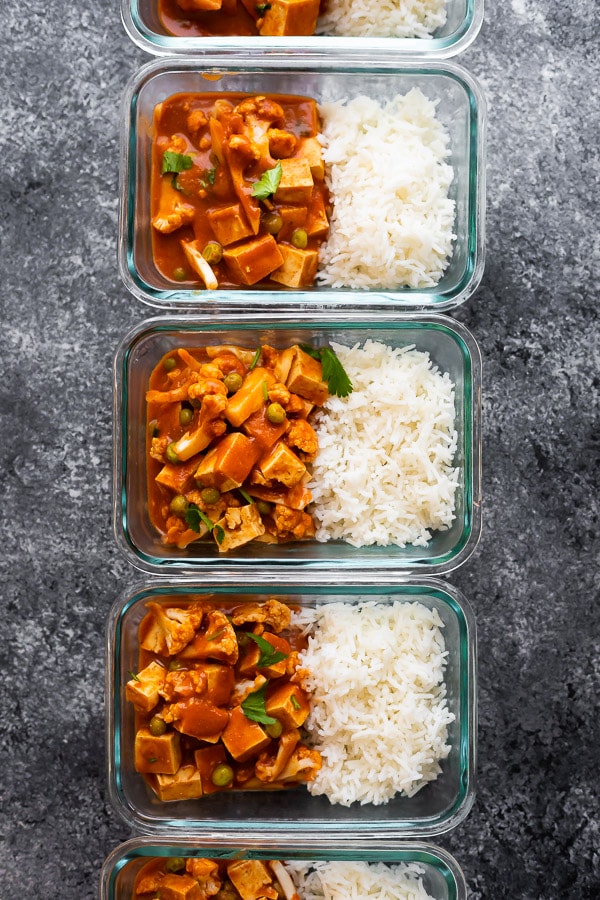 "This vegan slow cooker tikka masala is PERFECT for meal prep! It makes an easy freezer crockpot meal, and leftovers keep (and can be frozen) for healthy plant-based lunches." Recipe: SweetPeasAndSaffron.