10 Amazing Healthy Pizza Recipes That Are Diet Friendly!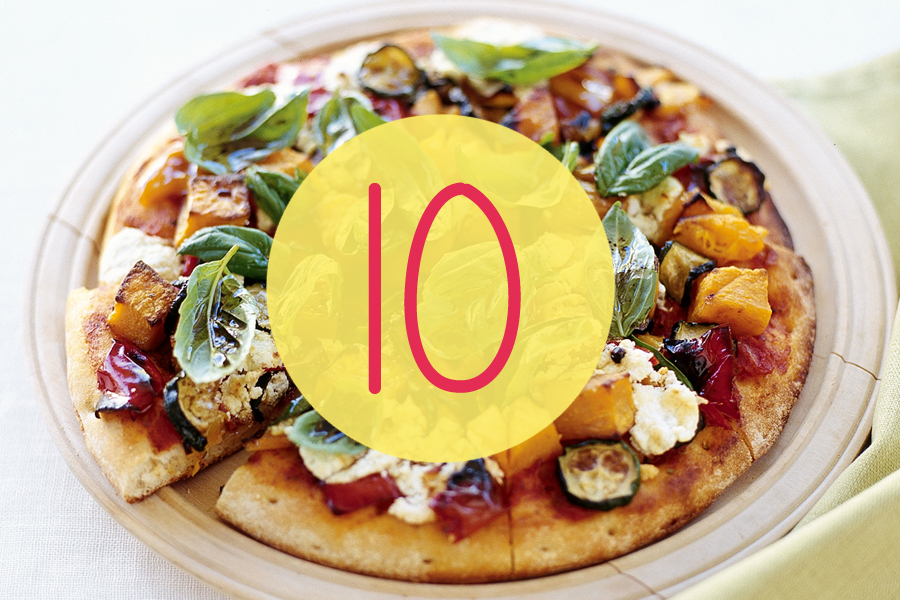 Who doesn't love pizza? Fresh cheese, sweet sauce, soft crust and… lots of fat! But don't despair, luckily we have some amazing healthy pizza recipes for you to try. These recipes are so good, you won't even notice they aren't bad for you.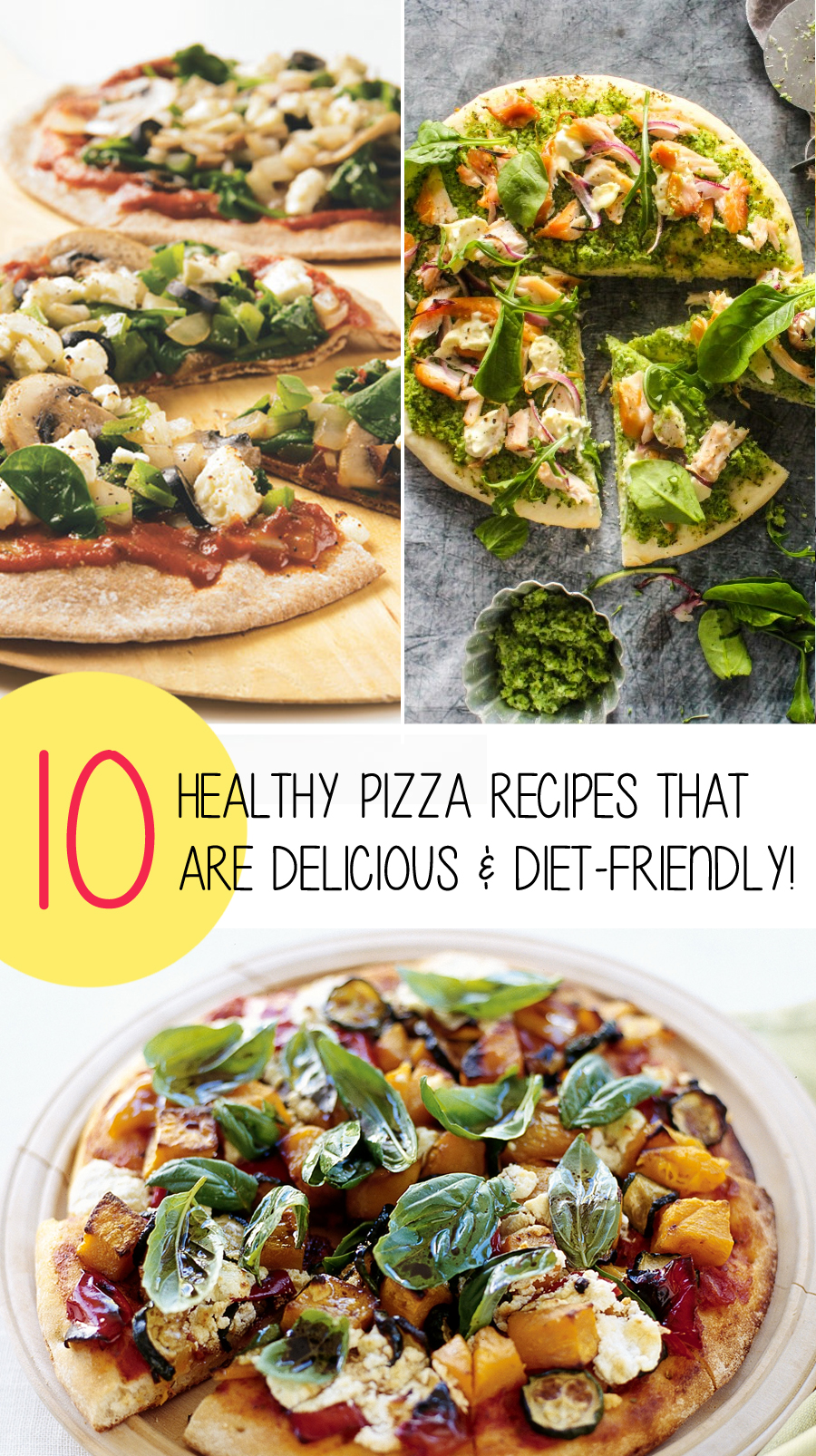 1. Green Pizza.
Don't be fooled by the name! This pizza is packed with flavor and filled with goodness. Made with whole wheat crust and topped with broccoli, arugula and pesto, you will get a superfood fix while enjoying a slice of deliciousness! You can
check out the recipe here.
2. BBQ Chicken Pizza.
We know you're thinking, "A healthy barbeque chicken pizza – are you kidding?" It's no joke! This recipe has nothing but five star reviews. Enjoy an Italian cheese crust with flavorful tomato chutney, cheddar cheese and chicken. Take a look at the recipe here.
3. Quick Pizza Margherita.
Yum – plum tomatoes and mozzarella cheese! This pizza is not only quick and easy to make, but it's simply delicious. Share it with your family or friends, or keep it all for yourself… we won't tell! The secret ingredients are listed
right here.
4. Four Cheese Pizza.
Ricotta, Gorgonzola, taleggio and Parmigiano-Reggiano are the four magnificent cheeses used in this classic recipe. Be sure to use a premium Ricotta cheese for a creamier and richer flavor! Get the recipe
here.
5. Mini Deep Dish Spinach Pizzas.
Talk about bite-sized bliss! These mini pizzas have the flavor of deep dish pizza without all of the fat and calories. Plus, they are topped with nutritious spinach. How can you go wrong?
Try them out and see for yourself.
6. Basil And Tomato Pizza.
Made with whole wheat crust, juicy tomatoes and fresh basil leaves, this pizza will surely impress your taste buds. The best thing about the whole wheat crust – besides its great taste – is that it's packed with fiber. This makes it super for healthy eaters. See the recipe here.
7. Fresh Tomato And Chicken Pizza.
Using fresh tomatoes instead of tomato sauce keeps this recipe healthier and lower in sodium. So enjoy this excellent, garden-fresh dish. Flavorful chicken adds a unique twist to this recipe. Find out how to make this dish here.
8. Pita Pocket Pizza.
A low calorie, tasty pizza – what could be better? Simply top pita bread with vegetables, sauce and feta cheese to create this wonderful meal.
9. Greek Pizza.
Go Greek! Sprinkled with feta cheese, this pizza is the ultimate in flavor. Roasted red peppers and grape tomatoes give you a healthy dose of vitamin C while you enjoy your meal. Get this fabulous recipe
here.
10. Broccoli Rabe And Smoked Mozzarella Pizza.
You will love this recipe so much, it will become a dinnertime favorite. Smoked mozzarella and broccoli combine to bring a rich flavor to the dish. You can also sprinkle with red pepper for a little kick! Try it out now.
Photo Credits:
http://www.sugaretal.com/