All Your Weight Loss Vegan Lunches Sorted For The Week!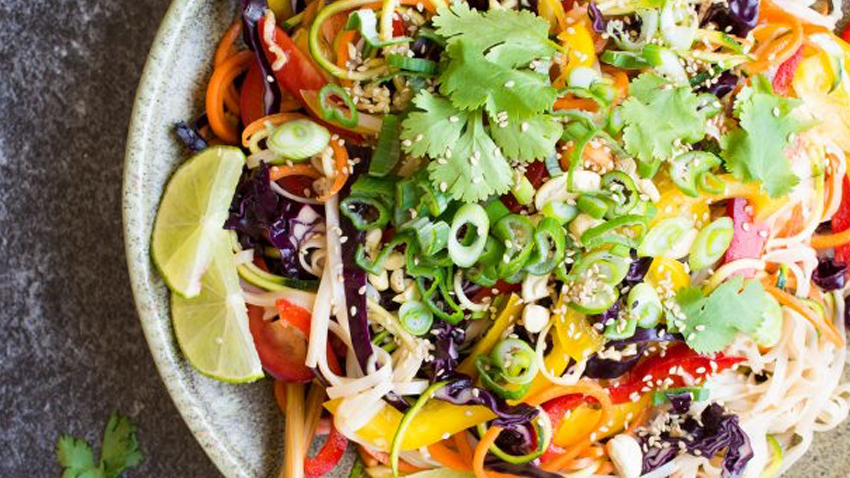 Vegan dishes shouldn't just be reserved for vegans, they are something that everybody should enjoy. Packed full of vegetables and full of exciting, different flavours, then can fit perfectly into anybody's weight loss diet.
We have taken the thinking out of the equation and brought you all your vegan lunches that you will need for an entire week. Delicious curries, salads and wraps that you will absolutely love.
Try the full week's plan of vegan lunches or simply try one of your favourites and see if you enjoy it. As always, save and share your favourites with your friends and social media! Enjoy!
All Your Weight Loss Vegan Lunches Sorted For The Week!
Monday – Rainbow Noodle Salad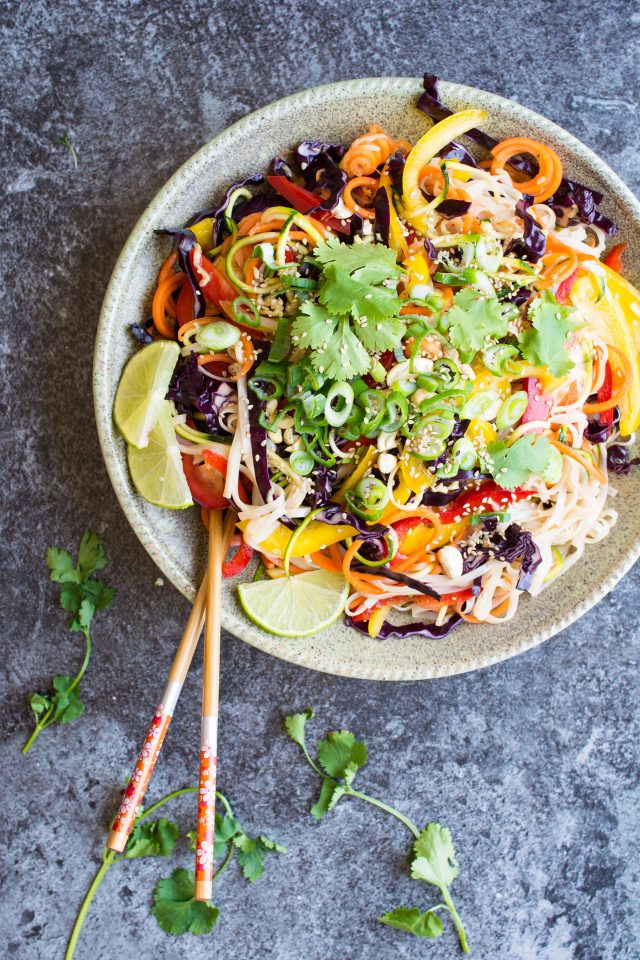 "This rainbow noodle salad is absolutely full of great flavours, with rice noodles, zucchini noodles and carrot noodles, tons of crunchy veggies and a zingy sauce, every mouthful is exciting!!" Recipe: laurencariscooks.com
Tuesday – Fresh Mango and Tofu Curry
"A simple, rich, mango curry with tofu. Bursting with fresh, fruity flavour and deep spices." Recipe: LaurenCarisCooks.com
Wednesday – My Favourite Vegan Wrap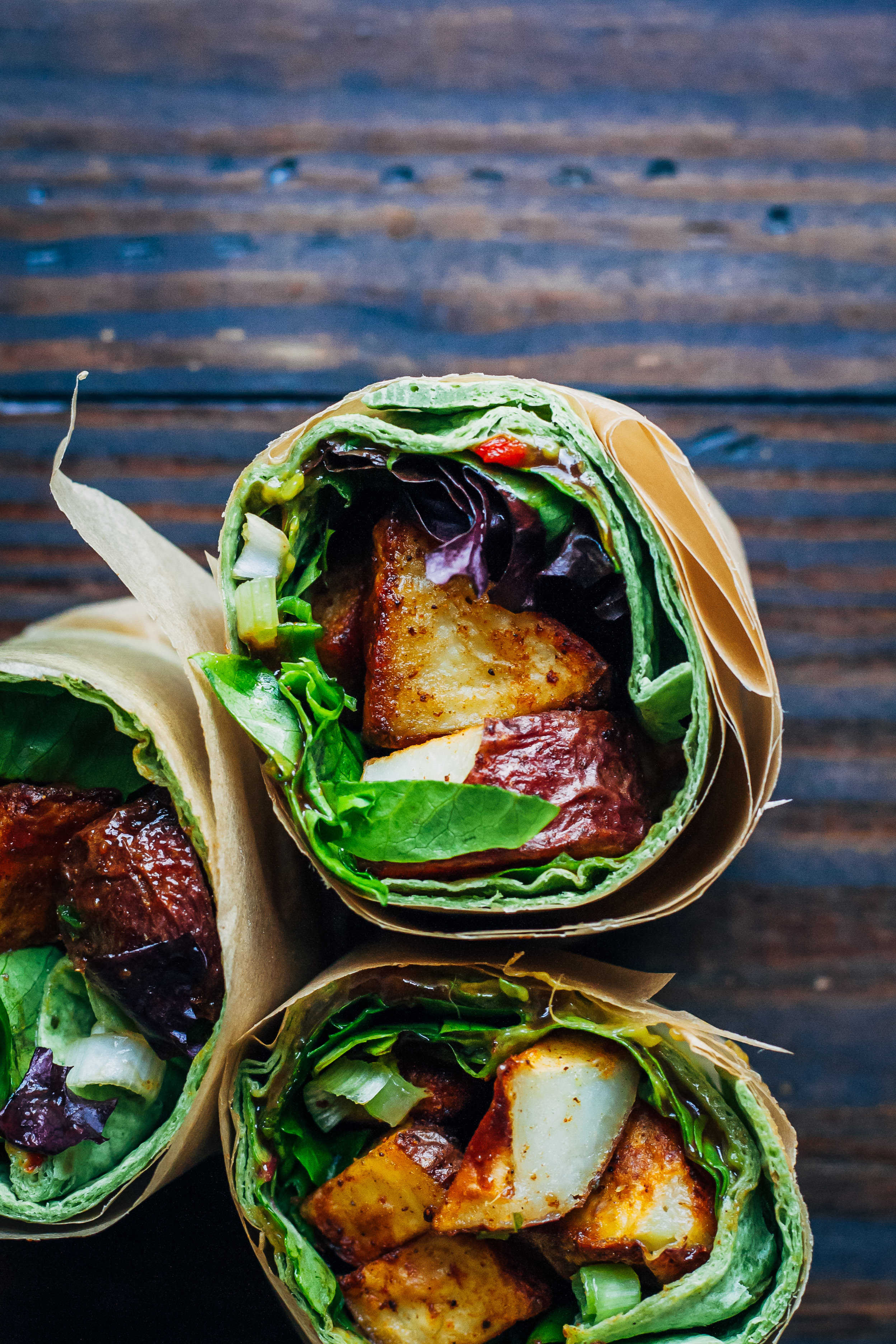 "Today's recipe is something straight out of my own meal rotation – the vegan wrap. I love salads and pasta, but there's something about wraps that I will always love. Potatoes make up the perfect filling, roasted with a touch of olive oil and spices. The flavors I used for these wraps include guacamole and barbecue sauce, but you could try any spreads and sauces you like – try hummus and hot sauce, or baba ganoush and your favorite salad dressing. The possibilities are endless!" Recipe from WellAndFull.
Thursday – Spinach, Coconut & Zucchini Soup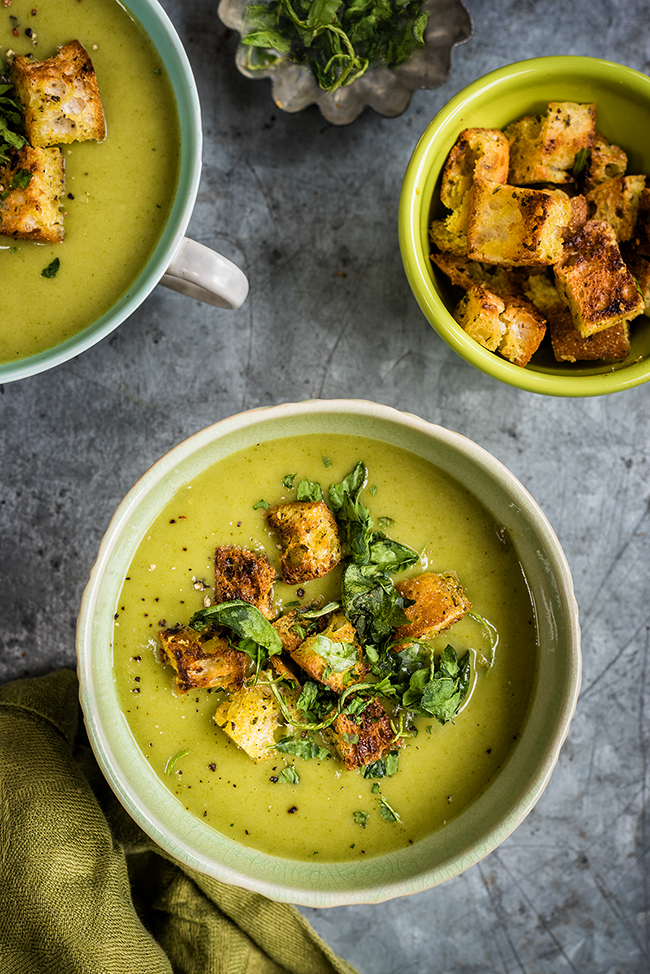 "A vibrant soup full of goodness: spinach, zucchini, leeks, potato and coconut milk. Serve with garlic croutons for a quick meal." Recipe: supergoldenbakes.com
Friday – Spiced Tofu Kebabs with Vegan Green Yoghurt Sauce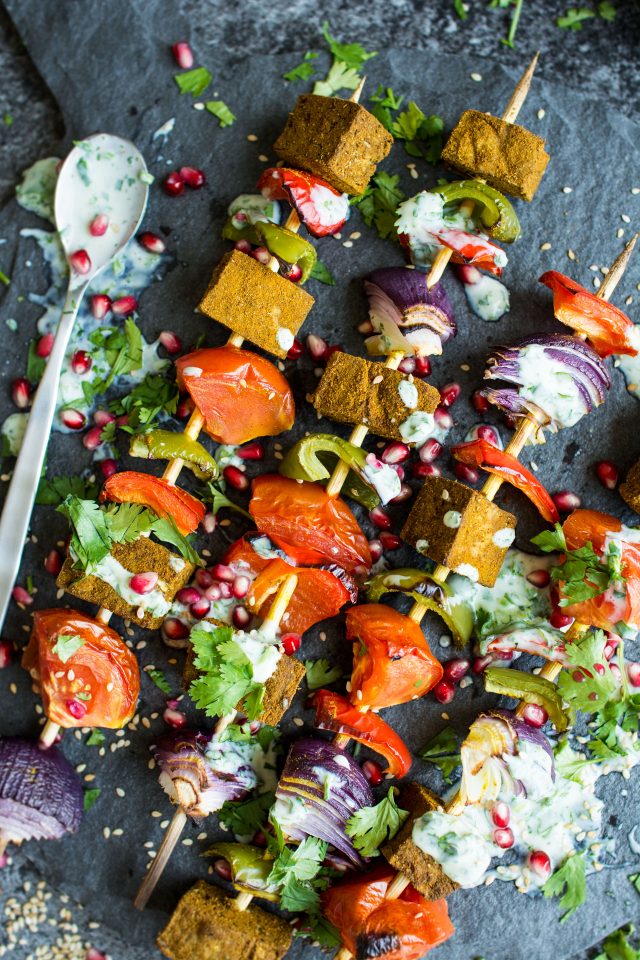 "Grilled Tofu Kebabs with Vegan Herb Yoghurt Drizzle. Perfect for a quick dinner or snack! The different textures of the crispy tofu and the soft grilled vegetables come together perfectly with a herby, vegan yoghurt sauce." Recipe: LaurenCarisCooks.com
Saturday – Cashew Satay Spiralized Vegetable Stir Fry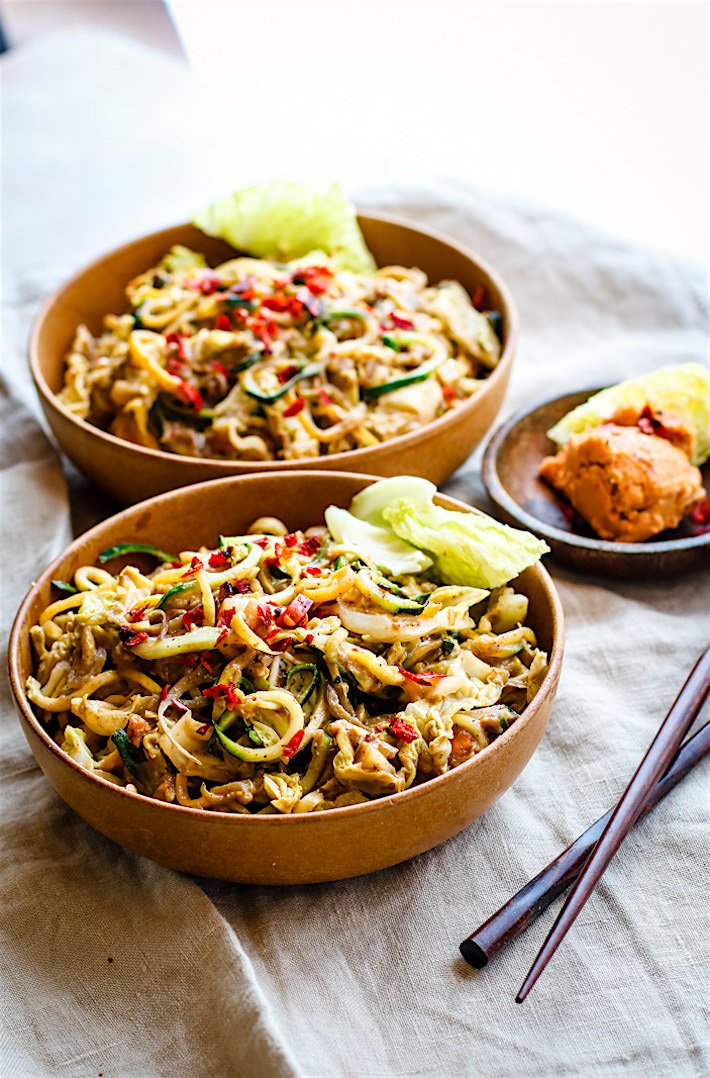 "Spice things up with this Cashew satay spiralized vegetable stir fry! A Cashew satay spiralized vegetable stir fry that is easy to make and healthy! Spicy cashew sauce stir fried with spiralized vegetables and ready in 20 minutes! Paleo and Vegan." Recipe from CotterCrunch.
Sunday – Vegan Kale Caeser Salad With Coconut Bacon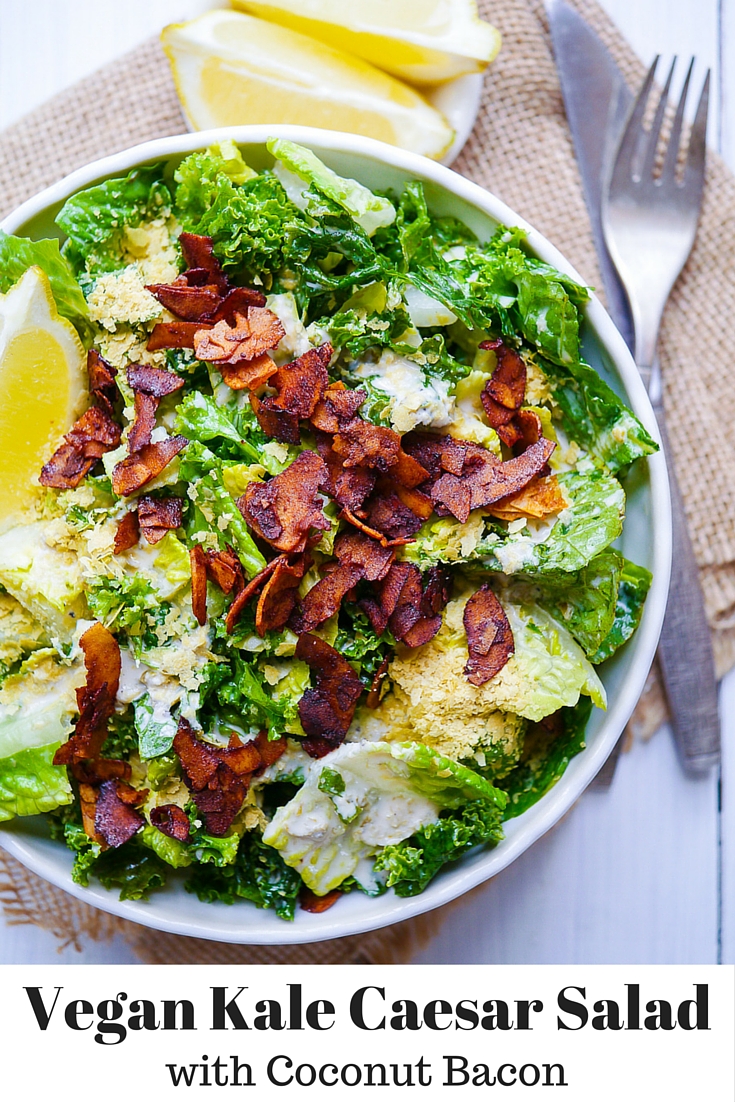 "My recommendation is to pair this salad with your favourite protein and then a side of crispy baked potato or sweet potato for a little nourishing carbohydrate, and create a balanced meal." Recipe: nourisheveryday.com