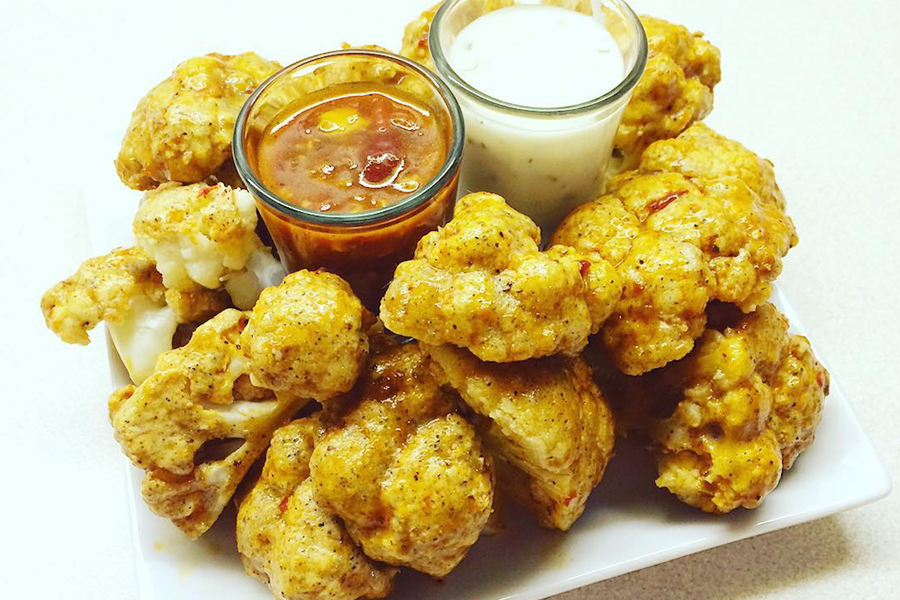 Cauliflower will soon be your favourite vegetable and vegan recipes won't just be ones you try every once in a while, but will become staples in your cooking arsenal! These delicious, spicy cauliflower "buffalo wings" are healthy, simple and can be enjoyed as a main dish, a nutritious side or healthy snack while watching your favorite shows!
Lightly dressed in flour and smothered in your favourite hot sauce, it creates the perfect balance of crispness, soft texture and spice that makes buffalo wings one of the most beloved snacks all over the world.
Try this healthy, weight loss recipe the next chance you get and you won't regret it! Enjoy!
Created & Photographed by Samantha. Check out her Instagram, here: Haligirlian for more delicious and healthy vegetarian and vegan recipes!
Spicy Cauliflower Buffalo Wings – The Best Way To Enjoy Cauliflower!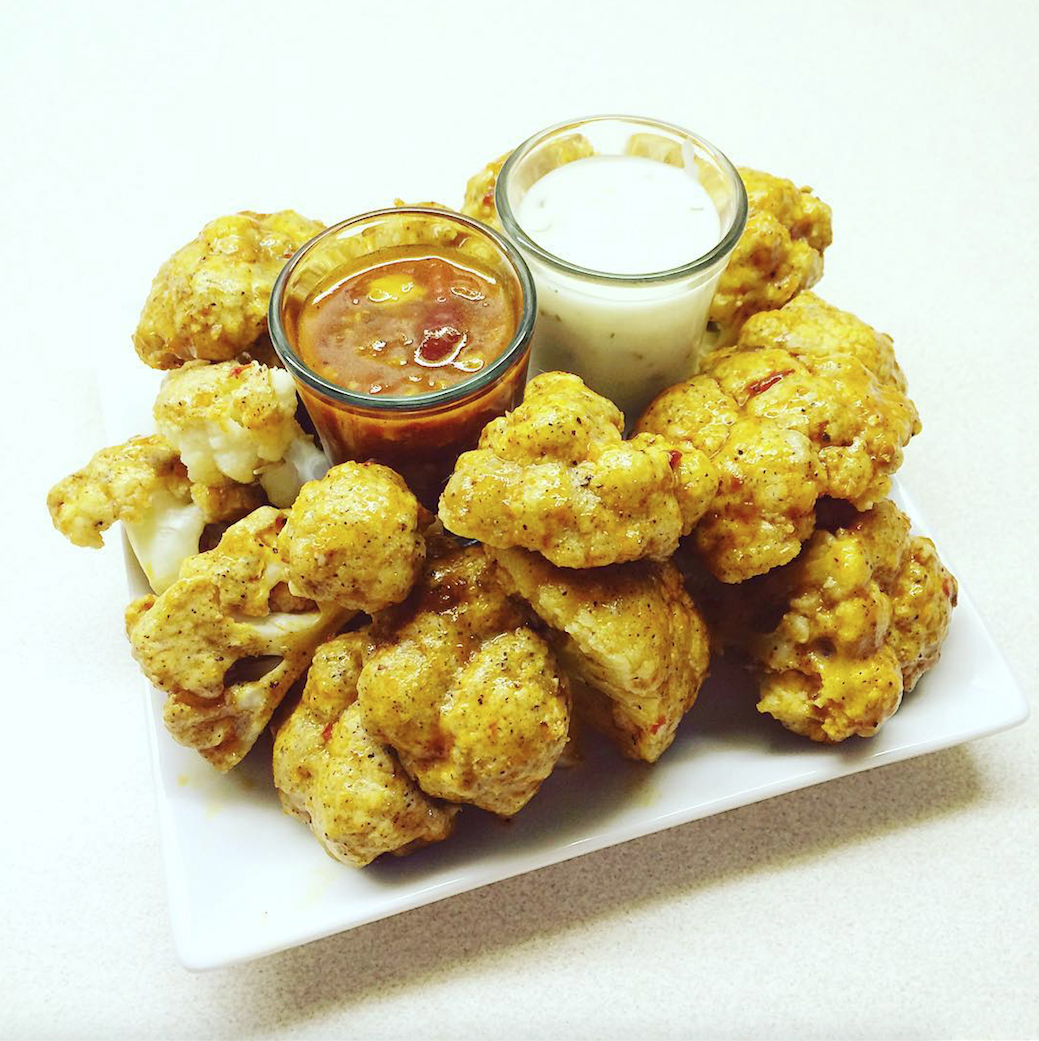 Ingredients:
Cauliflower (As many florets as you want)
Flour (Buckwheat/Chickpea/Whichever you like)
Water
Oregano
Garlic
Hot Sauce
Siracha Hot Sauce
Vegan Mayo
Garlic Powder
Directions:
Whisk 1/2 cup of water and 1/2 cup of flour (I used buckwheat) with a pinch of salt and oregano.
In a pan, heat 1/2 cup of your preferred hot sauce, 2 chopped cloves of garlic and whatever extra spices you like.
Cut up the cauliflower into florets and dip them in the flour mix then bake at 425 until crispy, then coat in the hot sauce and enjoy immediately. Voila!
Dips:
Siracha Hot Sauce & Vegan Mayo (mixed with salt, ground pepper and garlic powder)
Author:
Check Out Samantha's Instagram For More: https://www.instagram.com/haligirlian/