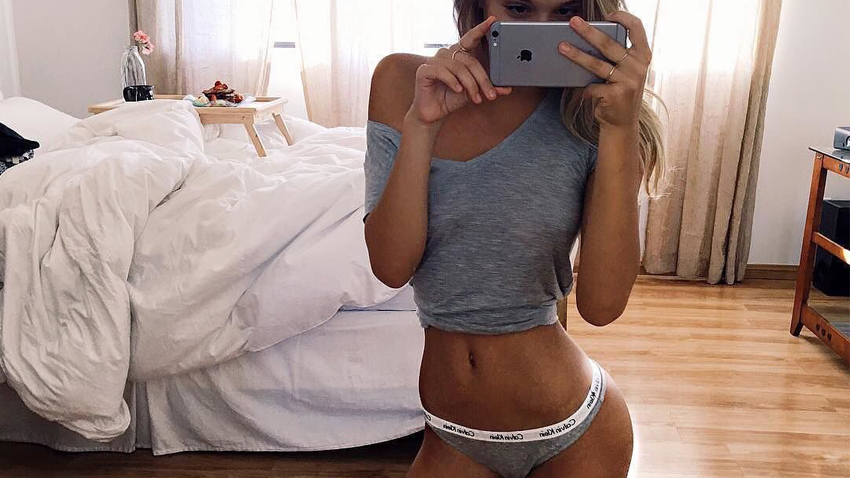 New Year New You Plan – Week 2 Shopping List.
Note: These are the exact amounts for the recipes, and not units for purchase, so buy accordingly. (Unless you can find a half a grapefruit for sale!) You will probably need to purchase more than the plan requires, so where possible, try and buy as close to the required amount as you can, or you can adjust the plan to fit in some extras and/or freeze food when you can to use in the future.
Pantry Staples:
You'll need these items both weeks and likely will have many of them on hand already.
• Apple Cider Vinegar
• Balsamic vinegar
• Chia Seeds
• Chili Powder
• Cinnamon
• Coconut Aminos (healthier alternative to soy sauce)
• Coffee (regular or decaf)
• Cornstarch (or arrowroot)
• Cumin
• Dijon Mustard
• Honey
• Olive oil
• Paprika
• Raspberry Vinegar
• Stevia (optional)
• Thyme
• Vanilla extract
Produce
• Apples – 2 ½ cups
• Avocado – 1 ½ (more if making homemade guacamole)
• Bananas – 7
• Basil – 2-3 leaves
• Bell peppers – 2
• Blueberries – ½ cup
• Broccoli – 5 cups
• Carrots – 1 cup
• Celery – ¼ cup
• Cucumber – 1
• Eggplant – 2
• Garlic cloves – 11
• Ginger – 1 tbs
• Grape or cherry tomatoes – 4 cups
• Green beans – 12 beans +
• Green onion – 4
• Jalapeno – 1
• Kale – 4 ½ cups
• Lemon – 1
• Mint – ½ cup (optional)
• Mixed greens – 2 cups
• Mushrooms – 8 oz
• Oregano leaves – ¾ cup
• Parsley – 2 ¾ cups
• Pears – 2
• Pineapple – 3 ½ cups
• Red cabbage – 2 ½ lbs
• Red onion – 2 ½ cups
• Spaghetti squash – 1
• Spinach – 5 cups
• Strawberries – ½ cup
• Sweet potatoes – 2
• Tomato, chopped – 3 ½ cups
• Yellow Squash – 1 cup
• Zucchini – 1
Eggs and Dairy/Dairy Alternative
• Coconut milk, canned – 8-10 oz
• Eggs – 2 dozen plus 3 (27 total)
• Feta – ½ cup
• Greek yogurt, plain – 2 cups
• Milk or milk alternative – 2 cups (unsweetened almond milk recommended)
• Mozzarella, part skim – 2 cups
• Parmesan – ½ cup
• Ricotta or cottage cheese – 3 cups
Grains, Nuts, and Legumes
• Almond butter – 3/4 cup
• Almonds – ¼ cup
• Black beans – 1 cup cooked
• Brown rice – ½ cup
• Oatmeal – 1 cup
• Sprouted or gluten free bread – 3 slices
• Tortilla, whole grain – 1
• Walnuts – ½ cup
• Wild rice – ½ cup
Meat
• Bacon, turkey or pork nitrate free – 12 slices
• Chicken – 3.5 lbs breasts/1 ¼ lbs thighs
• Ground beef – 1 lb
• Sausage, all natural – 1 lb
• Shrimp – 1.5 lbs
• Tilapia – 1 lb
• Tuna, chunk light in water – 1 can
• Turkey tenderloin – ½ lb
Misc
• Apple sauce – 1 cup
• Black olives – ¾ cup
• Capers – 1 tsp
• Chicken broth/stock – 1 ¼ cups
• Cocoa powder, unsweetened – 4 tbs
• Dark chocolate, 85 percent cacao – 1 oz
• Marinara sauce, no sugar added – 26 oz
• Marjoram – 1/2 tsp
• Oyster sauce – 2 tbs
• Plain gelatin powder – 2 tbs
• Premade guacamole (only ingredients should be avocado, veggies, and spices) or make your own – 4 oz
• Sesame oil – 1 tsp
• Sesame seeds – 1 ½ tbs
• Sriacha sauce – 2 ¼ tbs