Maria Kang – Genetics Didn't Build This Body! Inspirational Fitness Mom Respond's To 'Fat Shaming' Critics!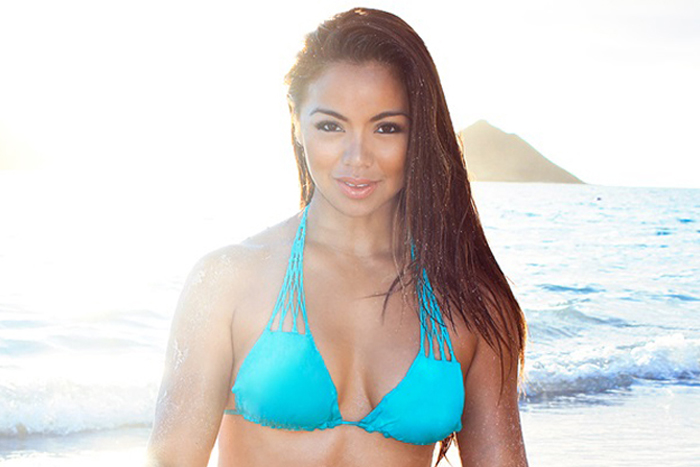 Maria Kang and her 'No excuses' attitude towards health and fitness has garnered a lot of media attention as of late. With the likes of Yahoo, CNN and The Huffington Post all weighing in their opinions with articles related to her and her fitness inspired pictures.

Maria's critics say she is 'fat shaming' with her photo she recently published on her facebook page (below). Putting up an unfair expectation on people and making them feel bad for the way that they look. Some even go as far as calling her a bully and say she should take down all these photos and apologise to those offended. Her legion of followers and supporters say the photos are meant to be taken in a positive way. They find inspiration and motivation in the fact that Maria can do it, and they can do it too. Maria was kind enough to talk to us about her thoughts and feelings on the subject and responds to those who have reacted negatively to her photos.

Check Out Maria Kang's Fitness Interview With T&T Here: Maria Kang Interview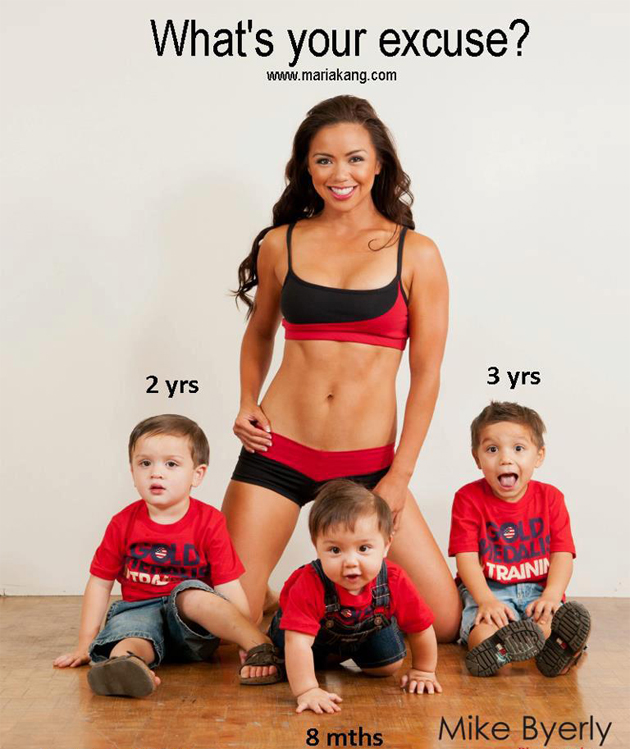 Could You Tell Us How This Whole Media Storm Started?
Yahoo published an article about my 'non-apology', which was posted on my Public Fitness-oriented Facebook page. It stated that I had a lot of critics who disliked my "What's Your Excuse" profile pic because they felt it was fat-shaming and bullying. I responded with a post that went viral (millions of views, thousands of shares and comments) that told critics to start taking accountability for their negative thoughts.

Why Do You Think It Blew Up So Quickly?
I think it touches a nerve for a lot of people. Most people used a lot of different excuses as to why they didn't make their health a priority and my apology pretty much stated that the reason you are unhealthy is because you choose to be. That pissed a lot of people off. There are also controversial issues about motherhood, body-shaming and bullying that challenged people. In no way was I saying someone should look like me, however, I believe my body is a direct result of hard work, dedication and discipline.

Did You Ever Expect A Reaction Like This?
In the past year of that photo circulating the internet I was receiving similar reactions (mostly positive with a few negative) all saying the same critiques: that I neglect my kids, I'm a bad mom, I have good genetics, I am narcisstic, etc. So yes, I've become accustomed to both positive and negative reactions but I had no idea it would spark an international conversation!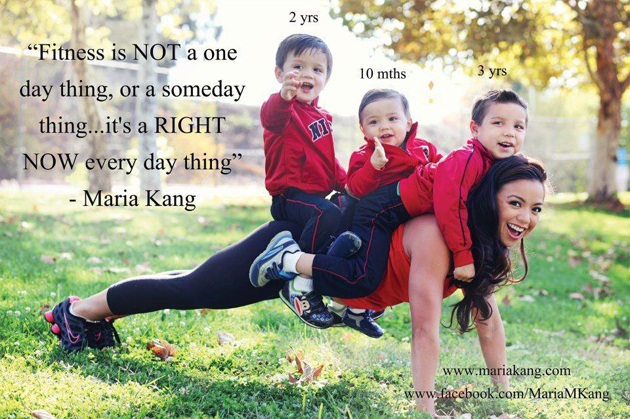 Why Do You Think People Took The Photo So Negatively?
Several reasons. I think people thought I was perpetuating this skinny, unrealistic ideal for women, which by the way, I think is ridiculous. I am not incredibly lean or skinny. Since being overweight has become so normalized in our society we have forgotten that if you have healthy habits before kids, you will continue them after pregnancy and manifest a healthy physique (like mine).
I also think it forced people to wake up and look at their own excuses and realize that it could possibly be invalid – because I am a very normal person who juggles motherhood, work, home maintenance and obligations without a nanny, a personal trainer, a maid or a chef. I am a real person, not a celebrity who has tons of resources.

Do You Think People Think You Had It Easy Or Were Naturally Skinny?
Definitely. People played the genetics card with me constantly, which was annoying because genetics isn't what made me wake up at 5:30am and run on my home treadmill. Genetics wasn't what made me plan my meals and choose to eat a healthy salad at a Fast Food restaurant. Genetics isn't what made me train hard and break through fitness plateaus weekly at the gym. It was mostly my lifestyle. My mother is overweight and that is why I prepared myself for the arduous journey I had ahead to maintain my physique after having kids.


What Does The 'What Is Your Excuse'? Photo Mean To You?
It means what's your excuse for not making your health a priority. If I can have three kids in three years and make my health a priority, then so can you.

Do You Think It's Similar To The Hundreds Of 'No Excuses' Images?
Yes I do. All the other inspirational No Excuse images all display a person who overcame incredible odds to be in great shape. If having 3 kids in 3 years isn't a challenge then I don't know what is!

Some Photos Of Yours Have Been Branded As 'Fat Shaming' Can You Tell Us What You Think Of That?
I really don't even understand that concept well to tell you the truth. Throughout this process I felt like people were 'fit-shaming' me if anything. We are in a generation where we are in this 'body acceptance' movement, which I think is great. However, I think we should also accept and celebrate those who are healthy (of all sizes).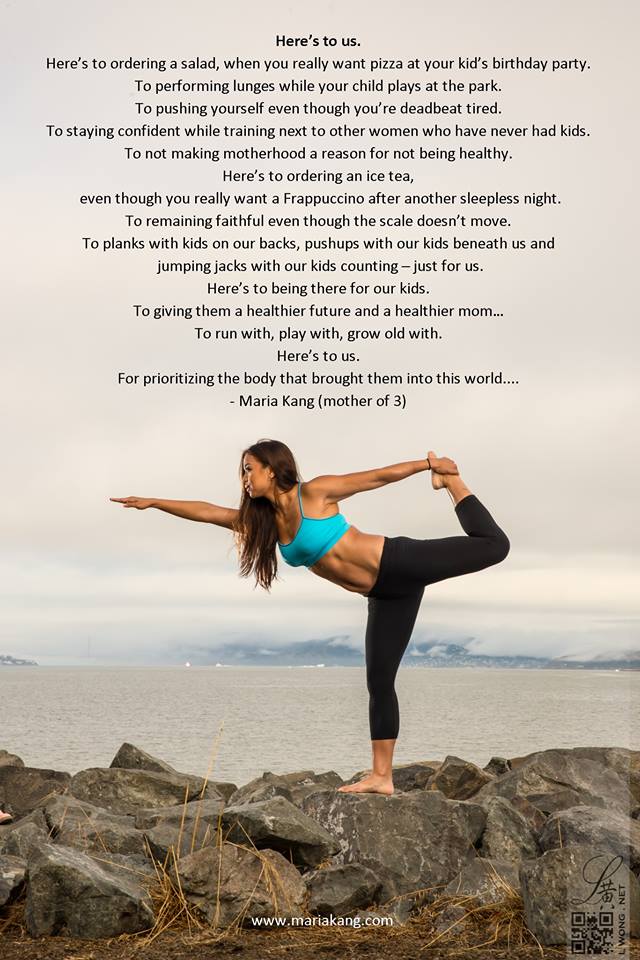 How Has Your Life Been Affected Since It Appeared On The News?
For the first couple weeks it was hectic but things have gotten back to normal. I do get recognized more often – but I was always kind of recognized in my own community because of my local media spots, community involvement and Facebook page. I still have a loud voice as a fitness advocate, I just have more people listening to me now.

What Do You Say To People Who Were Offended By The Photo?
I would say that it wasn't my intention for anyone to feel bad. If you felt bad, this is an opportunity for you to reflect on things that have influenced your negative perception because my intent was to tell the viewer to workout – to not use excuses for not putting your health and fitness as a priority. If you don't think it's important, I am pleading to you now to realize that it is. Regardless of what you attain in this world, you don't own any of it besides your body.

Has This Affected The Kind Of Content You Will Produce In The Future?
No. I've always been an open book. My website mariakang.com has nearly 9 years worth of writings beginning from when I was in my twenties and single, then having all my children and starting my businesses, up until this very day in dealing with this controversy. I am a very transparent person and thrive on connections, service and making a difference.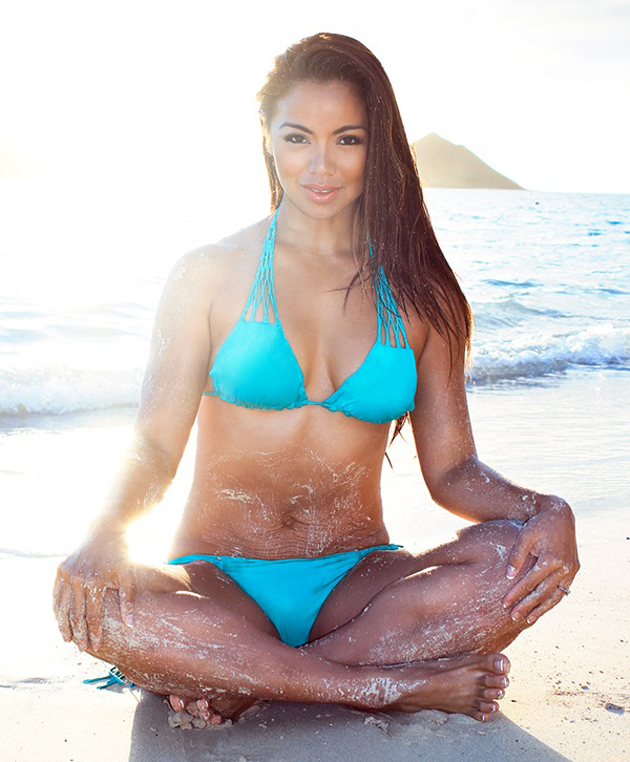 You Have So Many Supporters Who Cite You As A Massive Inspiration. What Do You Want To Say To Them?
Thank you. I appreciate all your emails, messages and comments. It's tough right now to respond to everyone (I used to dedicate hours every Friday evening to do so) but now it's gone out of control – as a thank you to my supporters I wrote a Free No Excuse Program earlier this year, complete with nine chapters and it is posted on my website.

What Advice Would You Give To Moms Who Say They Are Too Busy?
Making time is like budgeting your bills. You need to figure out opportunity costs. I know I need at least six hours minimum (preferably 8) for sleep. I don't watch a lot of TV or read novels. I have a very limited amount of time so I schedule in a workout in the early mornings, while I'm waiting for my child to get out of school, during a lunch break, at the park or when they go to bed. Whatever time it may be, I make sure I complete it somewhere in my priorities.

What Are Your Plans Moving Forward?
There are a lot of great opportunities. I am excited to complete my Belly Ball (which has been in the production for nearly a year), film some DVD's, publish a book and possibly (crossing fingers) help other moms on a national media stream. I am also excited to grow my nonprofit, Fitness without Borders (www.fitnesswithoutborders.org) and service more children through our Family Bootcamps and Sports equipment donations.
For More Of Maria Please Check Out:
Website: www.mariakang.com
Facebook: www.facebook.com/mariamkang
Nonprofit: www.fitnesswithoutborders.org
Instagram: www.instagram.com/mariakangfitness