Kathryn Dickie (KDInspiredLife) Transformed Her Body With These Simple Changes!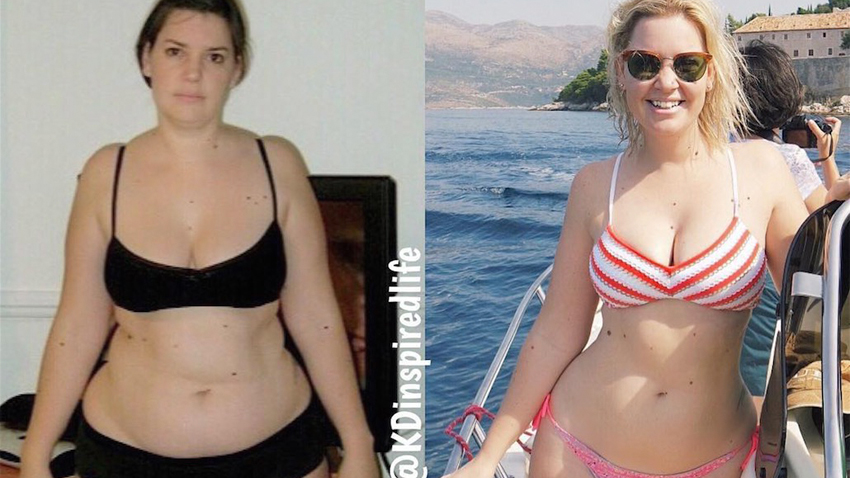 Kathryn Dickie had been burying her head in the sand about her weight gain until one day, she decided to take some full body photos and the person looking back wasn't who she thought she was.
Kathryn, who was used to putting 5 teaspoons of sugar in every cup of tea, knew she had to make some major, yet simple changes and started cutting out the things that were causing the problem.
Today, Kathryn has completely transformed her body and is now inspiring almost 130,000 people on her Instagram. Find out exactly how she did it below!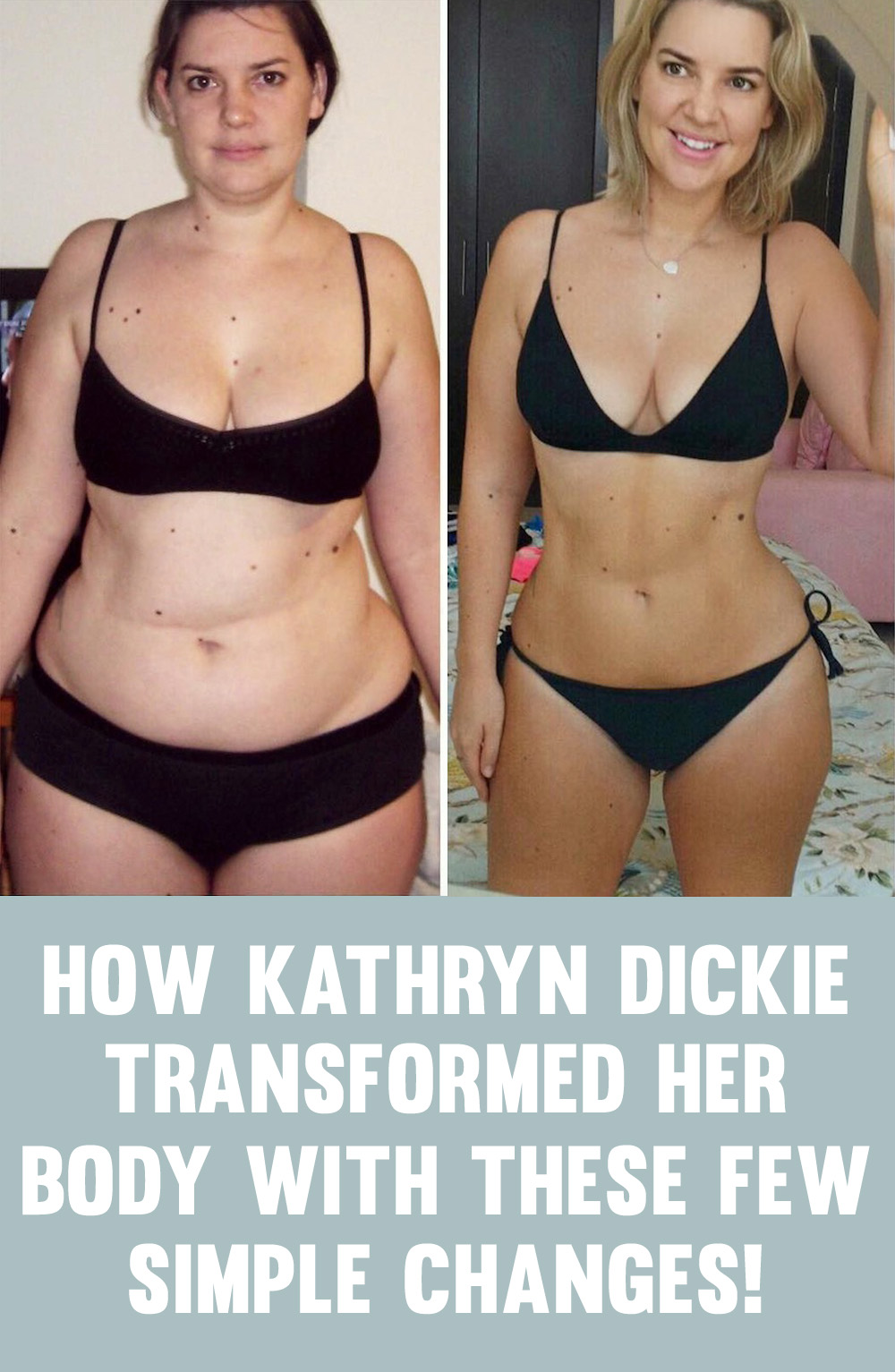 Be Sure To Follow Kathryn Dickie On Her Social Media Here:
Instagram: @kdinspiredlife
Website: http://www.kdinspired.life (coming soon)
Kathryn, who opened up to the DailyMail, realised she truly had a problem, when she was walking home from work and thought that it was her bag rubbing against her arms that was causing her discomfort, but in reality, it was her 'rolls of fat' that were rubbing against her body.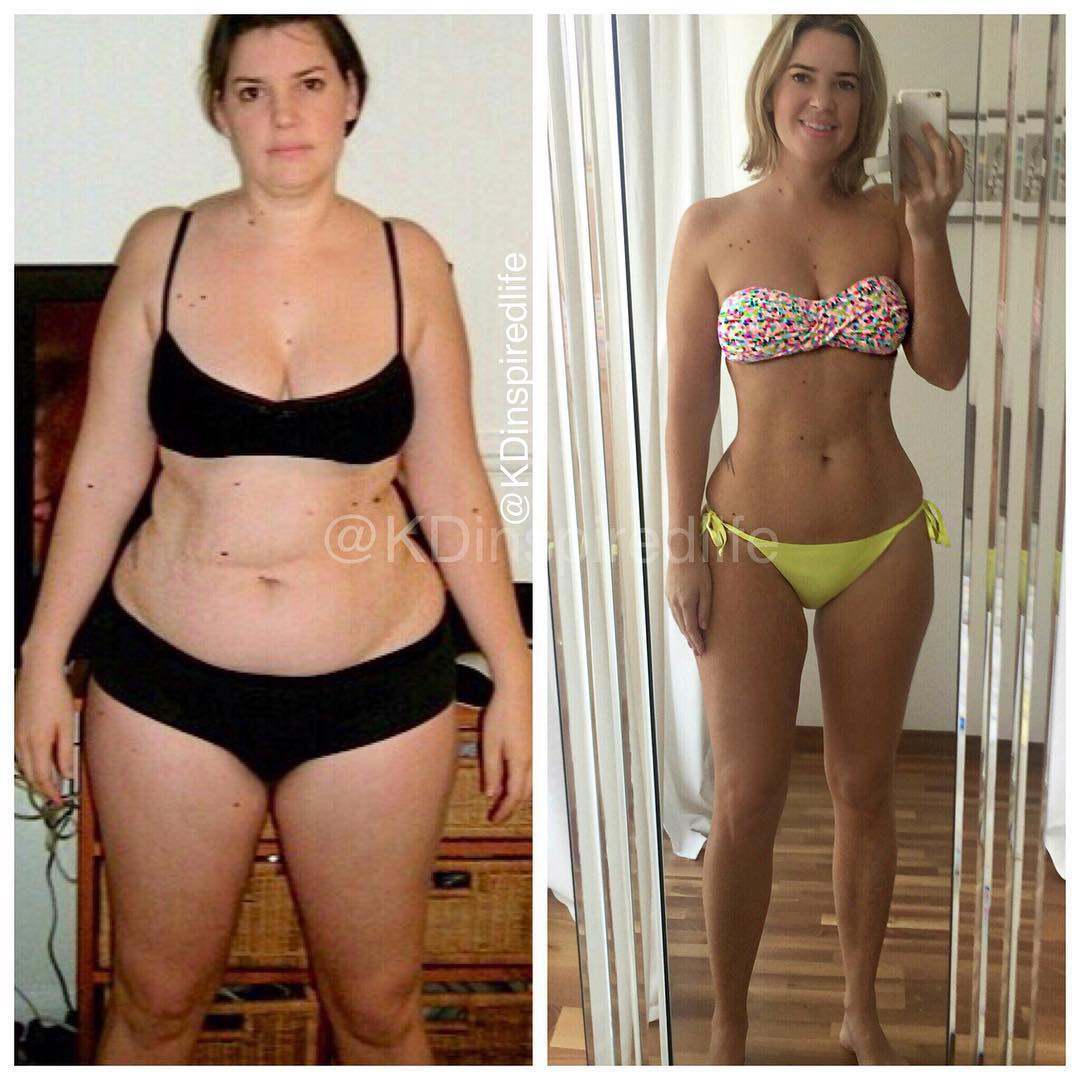 Kathryn had no idea the problem had got to such an extreme.
"I didn't have a full-length mirror at home. I had no idea how big I was. All I knew was that I'd been into a shop in London, where I was living and working at the time, and tried on a UK size 16 (AU size 18) pair of trousers – they didn't fit. After I took the photos, I felt disgusted. I knew I needed to change."
From that moment on, Kathryn decided to change her whole lifestyle. She began by completing the 40 minute walk home from work, which she did every day and got in contact with a local, personal trainer who helped her understand more about her fitness and diet habits. Making small, important changes was key to her success.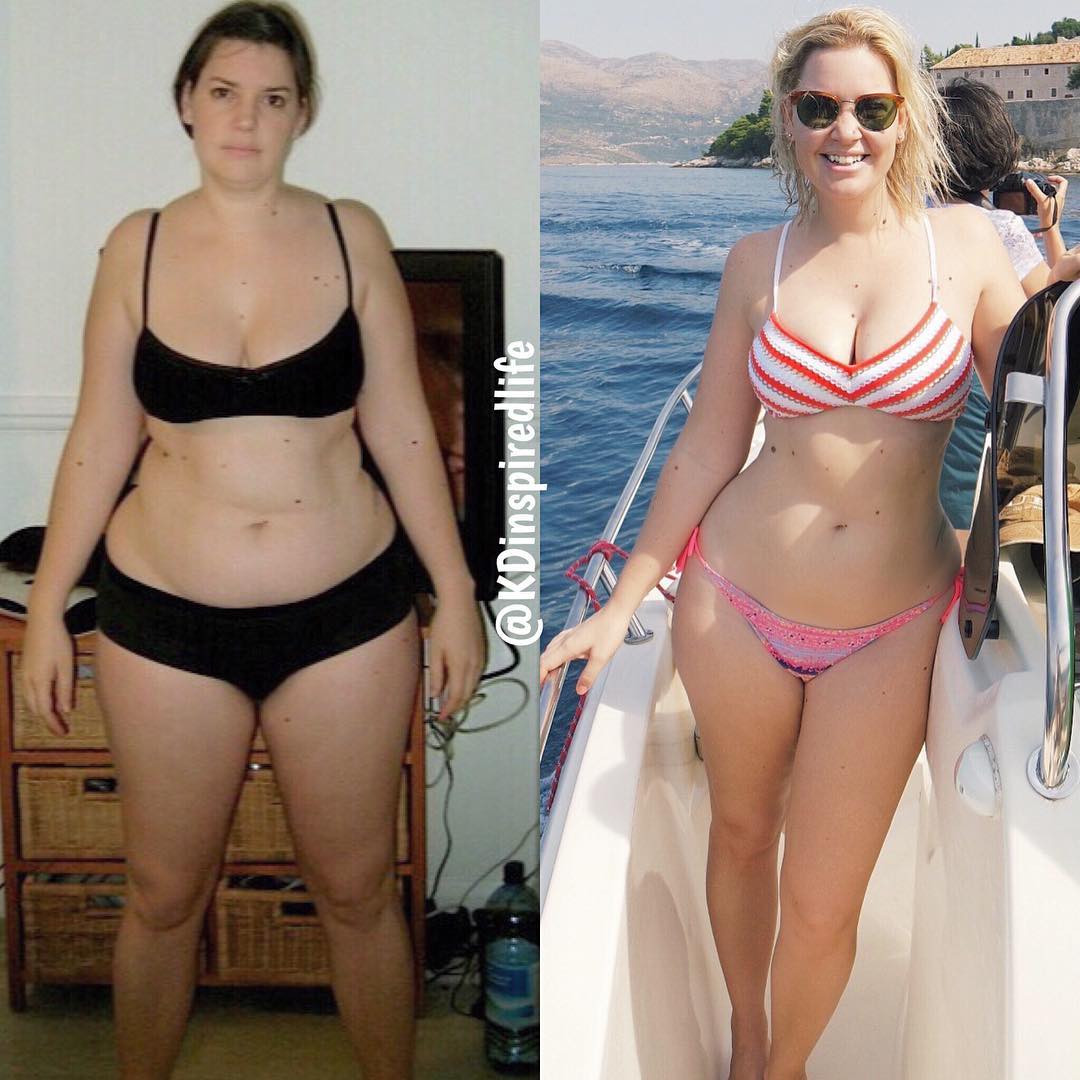 "I downloaded the MyFitnessPal app, replaced the four or five sugars I took in my tea with stevia, and monitored my carbohydrate intake, trying to keep the net intake to under 100 grams each day."
"I've never been someone who counts calories, or who had a good relationship with the scales, I did start weighing myself, but didn't right at the beginning. The heaviest I saw myself on the scales was 84 kilograms."
Kathryn was also a big proponent of Kayla Itsines: Bikini Body Guide which she has completed multiple times. A 12 week weight loss guide that has helped transform thousands of peoples lives.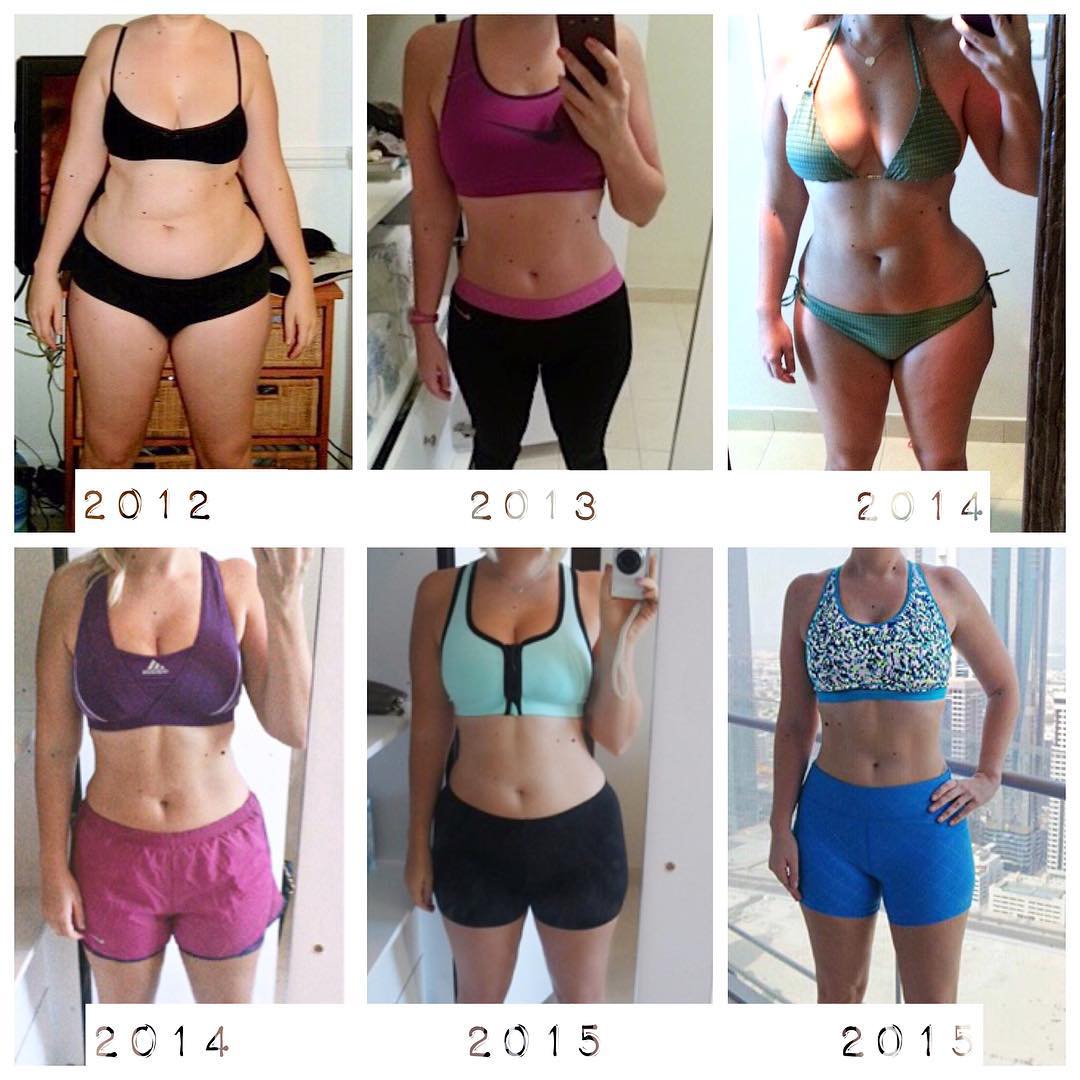 Kathryn hadn't always had a problem with her weight, being naturally slim growing up, but not staying on top of her nutrition led to problems as she got older.
"I'd always been a super skinny teenager, and didn't really put on weight till I was in my twenties. I used to overeat massively throughout puberty as I wanted boobs, and have always been an emotional eater as food makes me happy. But if you want change in your life, you have to change something in your life."
"For me, I noticed a huge difference having cut out refined sugar."
With these changes and her new workout and diet regime, Kathryn lost 20kg of fat and was happy with how she looked for the first time in a long while. However, after moving from London to Dubai, Kathryn started noticing her weight start to slowly increase, only 6 pounds, but she knew it could be the start of a set back, so she enlisted a new aid to help her stay on track.
"It was then that someone told me that Instagram is a great platform for diet and fitness. I wanted to make it a personal accountability diary. I really only wanted strangers to follow me; no one I knew. Then, a couple of my photos got re-posted by "transformation" profiles and before I knew it, I had thousands of followers."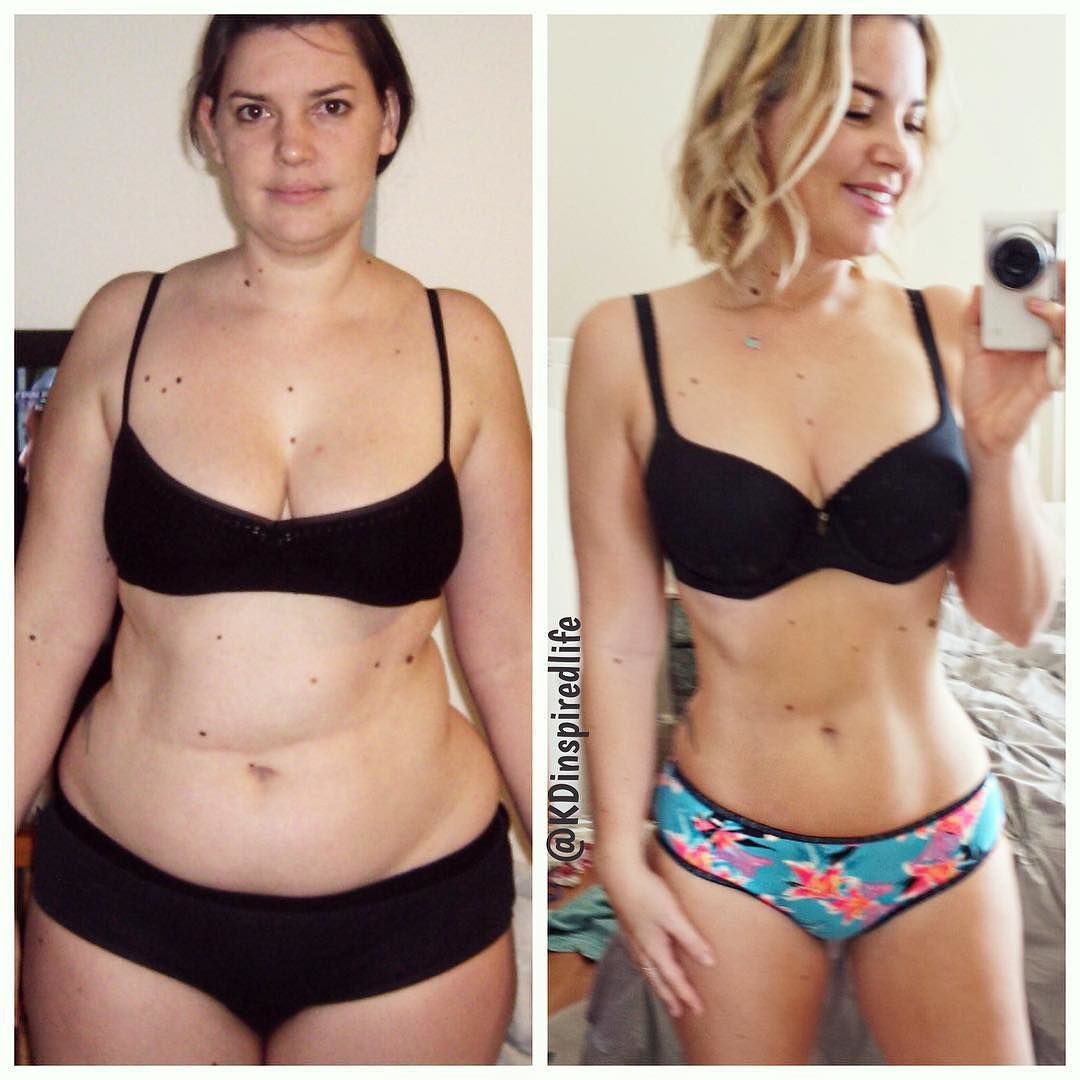 Today, Kathryn has almost 130,000 followers on her Instagram, all of which are motivated by her daily posts and her transformation pictures.
"I still do feel nervous when I post a photo of myself, and sometimes I literally squirm before I hit upload, but in a way, having posted the first "before" shot, I had nothing to hide. I'd already shown people the worst side of me, and then it was all improvement."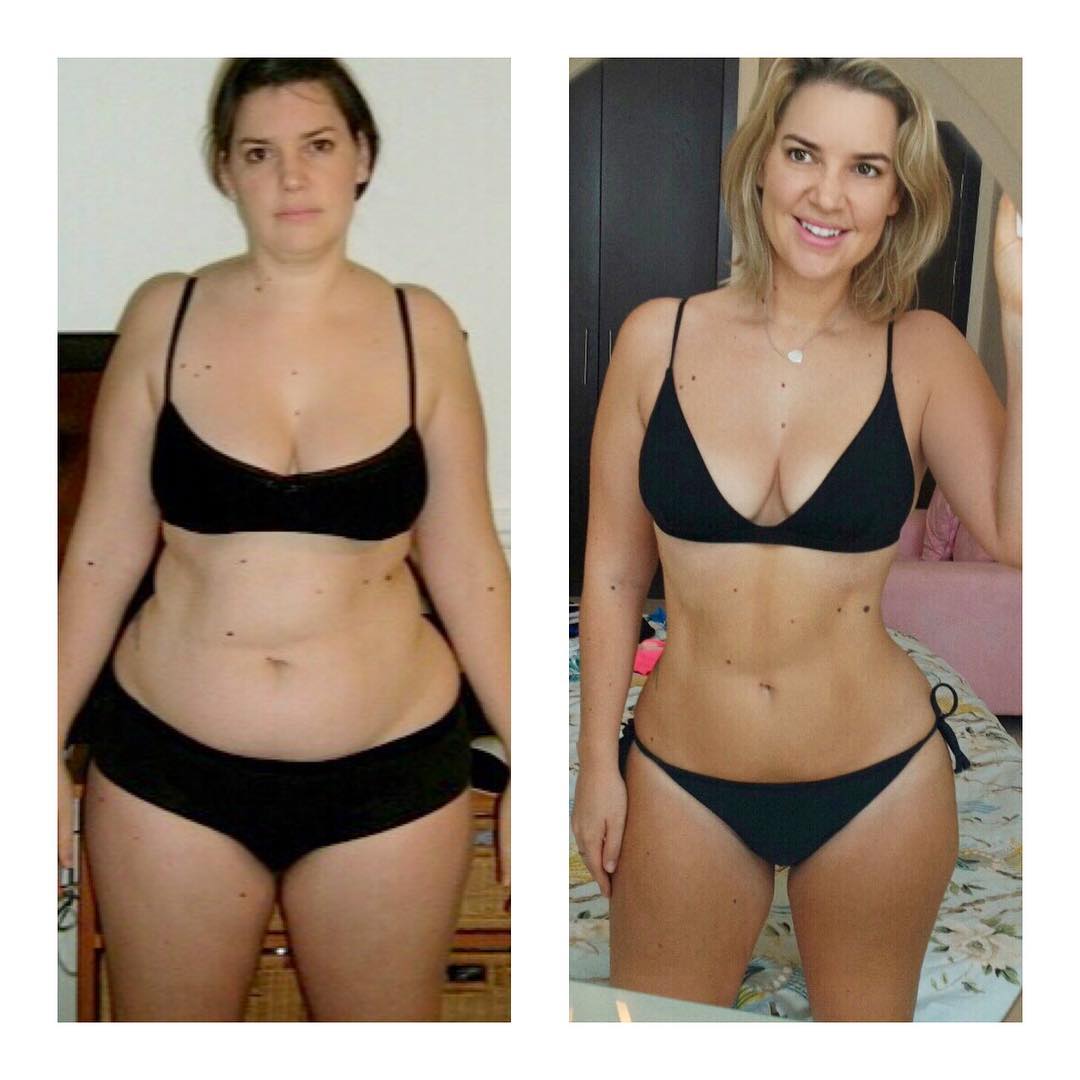 "I like to make my profile super motivational, as we body bash ourselves so much and it's really de-motivating. Hashtags like #acceptyourself and #loveyourself have been key for me"
Letting others know that they can do it too is so important to Kathryn and she thinks that honesty with your own shortcomings is a big part of it.
"Women often know what's wrong, but we don't want to confront it. You need to be honest with yourself, about your diet, your fitness and what you do with your life. You have to want that change. I don't allow myself excuses. When I do something, I just do it."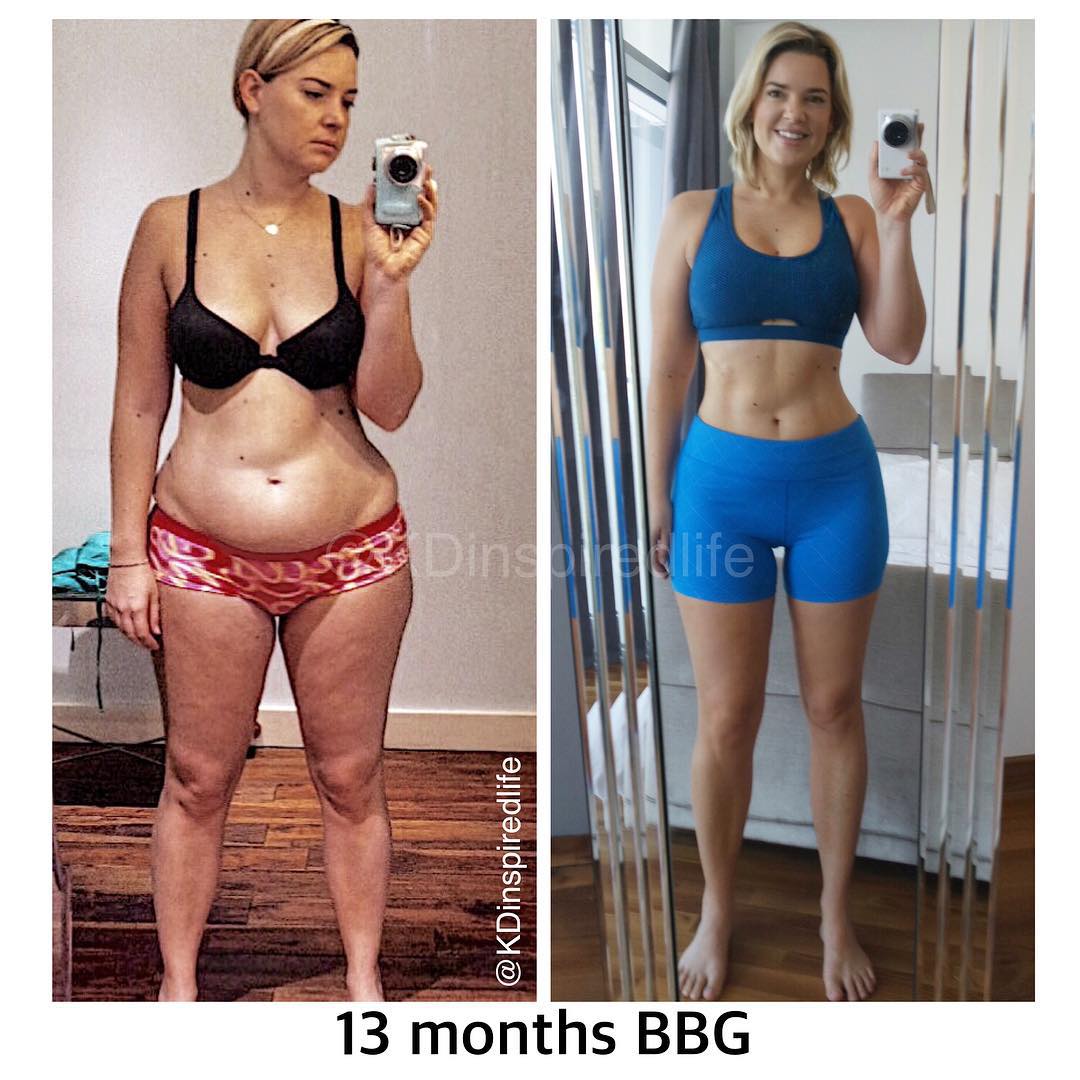 Kathryn Dickie's Simple Changes To Help You Lose Weight:
1. Cut out the refined sugars in your diet (or replace any sugar intake with artificial sweeteners)
2. Look into bootcamps and 12 week programmes (these provide a great start, meeting up with like minded people and sharing a common goal. The accountability can keep you on track)
3. Downloaded MyFitness Pal (start tracking your calories and your macros as soon as possible)
4. Hire a personal trainer (they can provide you a more comprehensive knowledge of diet and exercise
5. Monitor your carb intake (Kathryn kept hers to around 100g net carbs per day, find out what works best for you)
6. Use social media to remain accountable and to feel supported. (updating daily will help you focus on your aims)
7. Weigh yourself and take photos of you at your heaviest weight (it's hard, but it will provide extra motivation and give you something to look back on when you succeed)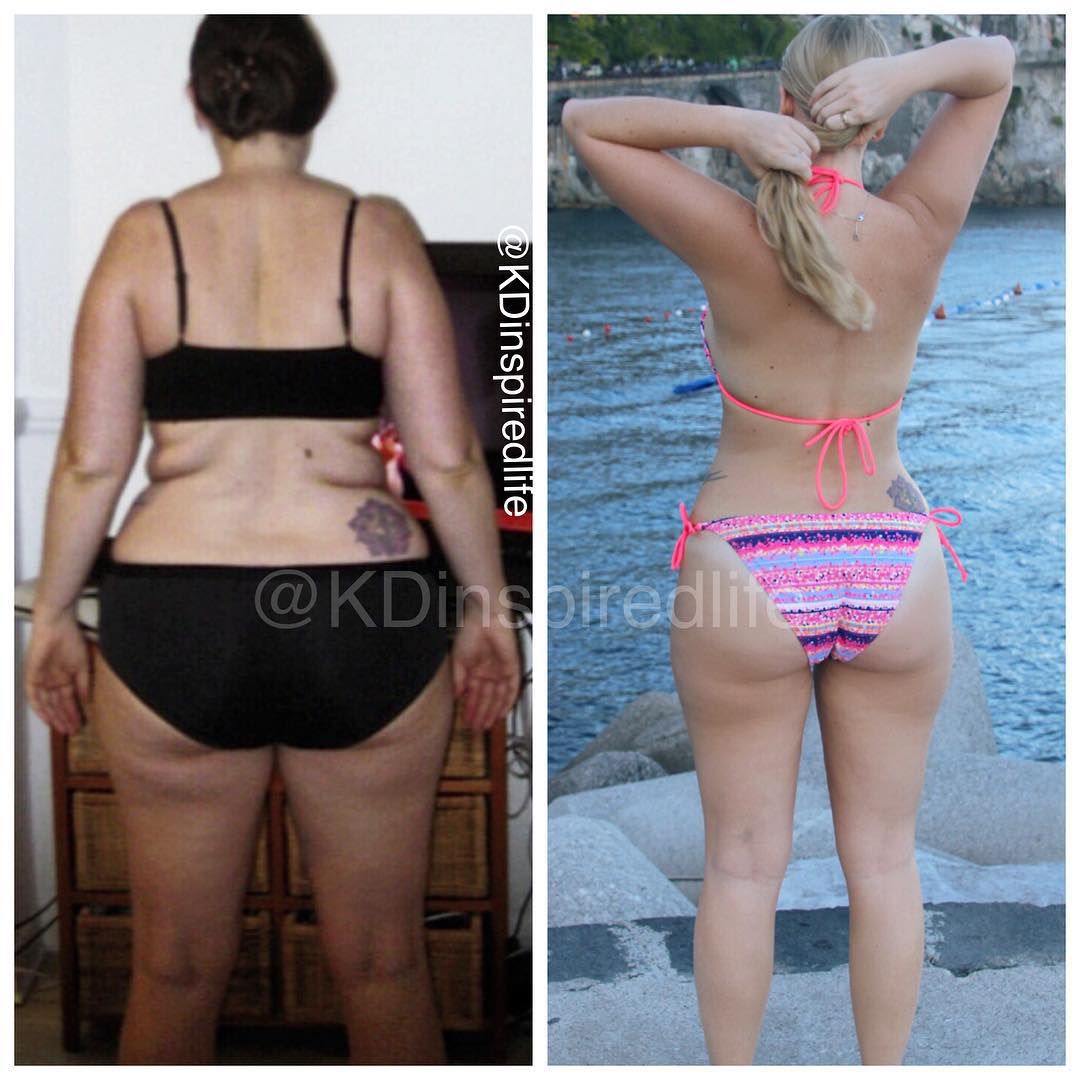 Kathryn Dickie's Diet Explained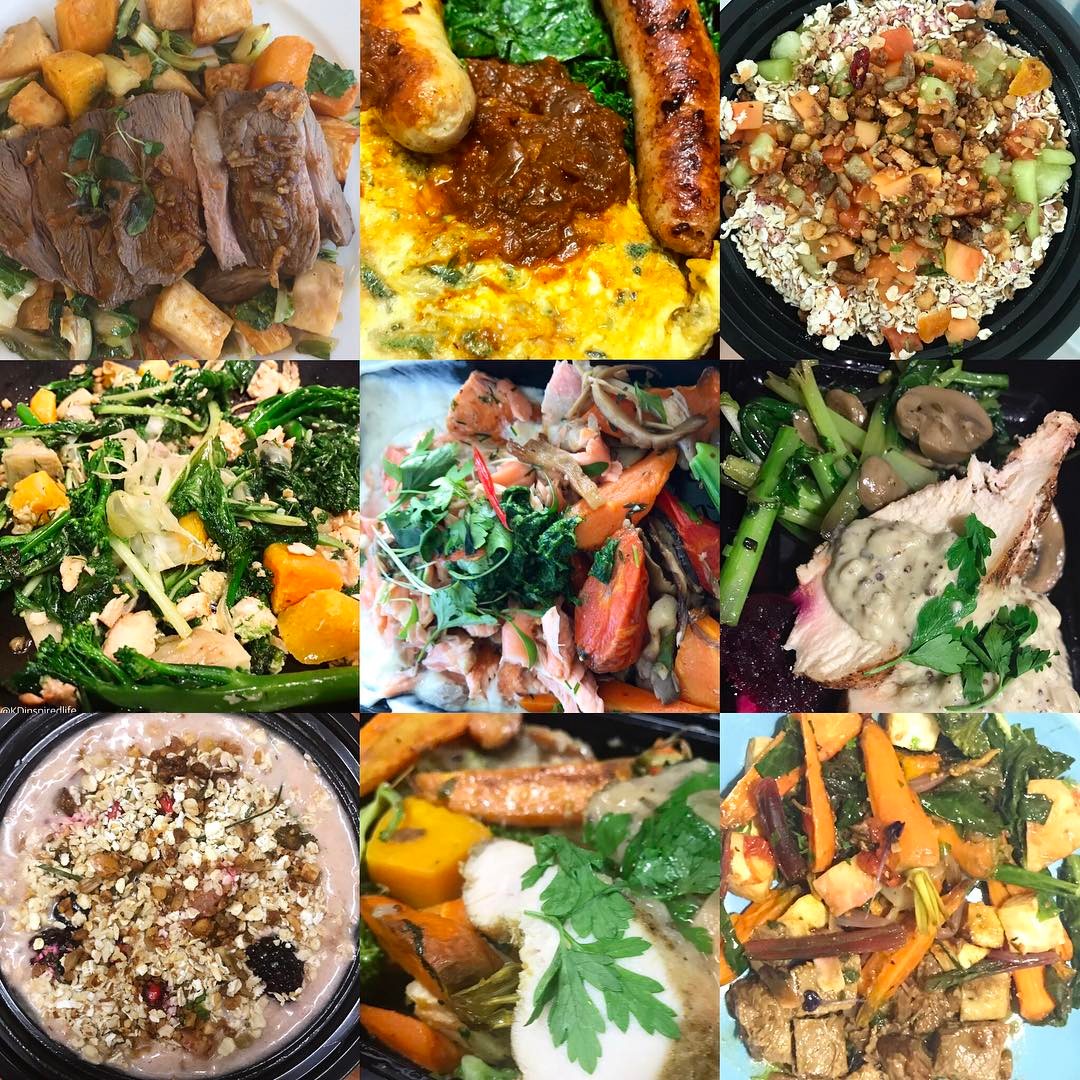 "Some of my meals in last few weeks. This is my current diet, it works for me – so please no 'helpful' advice on how your way of eating would be better for me. I enjoy protein based meals and due to my mild wheat and dairy intolerances I find this way of eating suits me."
"I decided to go back to the type of diet I used to follow when I originally lost all the weight. I don't focus much on calories, I keep my net carbohydrate content low by cutting out sugar and wheat. My daily calorie total ends up around 1200 – 1800 kcal.
The general macros per meals are:
Carbs – 45-55g
Proteins – 75-85g
Fat – 35-45g (olive oil and coconut oil)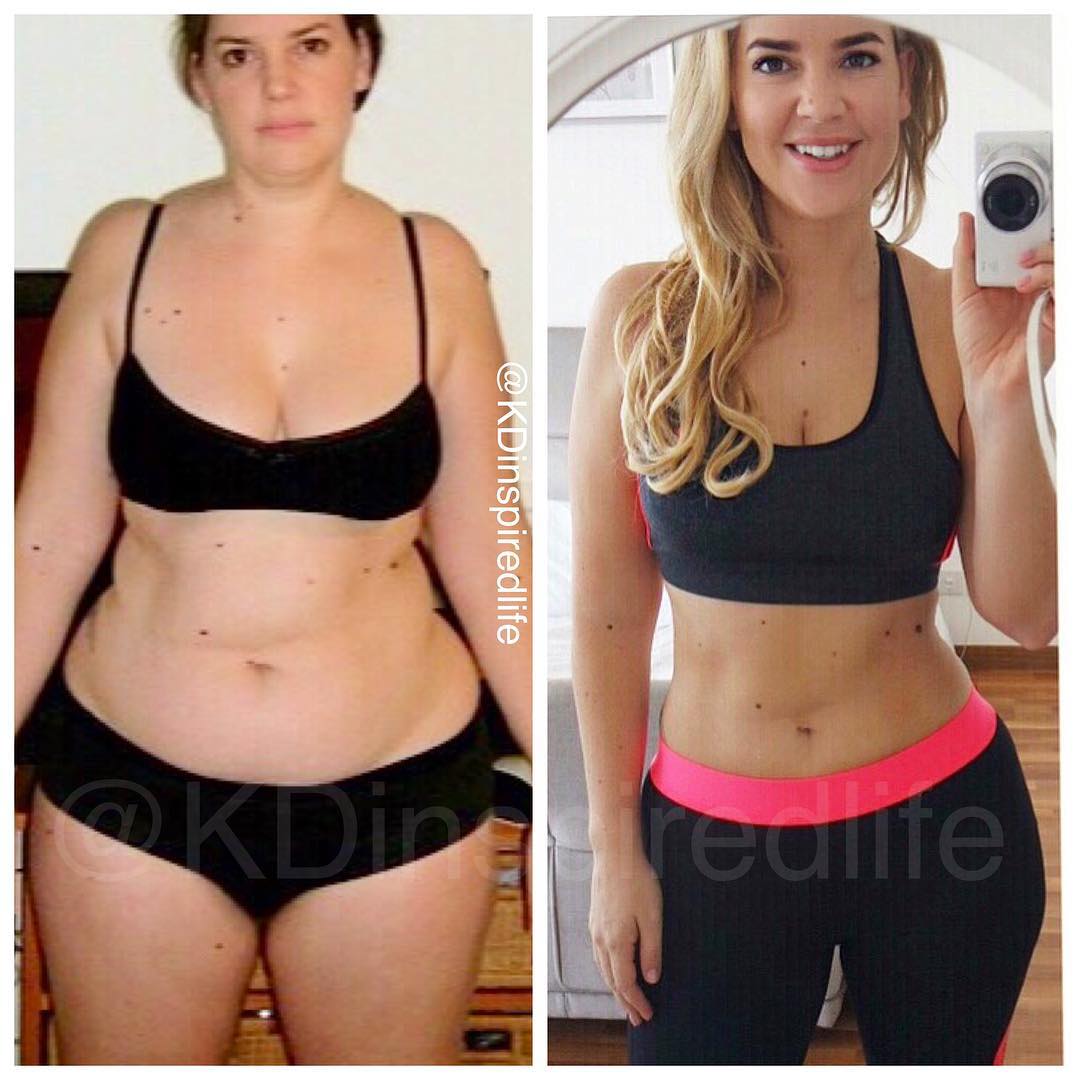 Typical breakfast: eggs in some form and sausages with leafy greens or overnight oats.
Meals are focused on getting lots of good nutrients, so lots of leafy greens and low starch vegetables (staying away from potatoes). In terms of extras I have been focused on supporting my gut health so I have been adding more pickled vegetables, like sauerkraut to my meals, taking a powder probiotic, drinking my homemade kombucha and having a multi-vitamin and sometimes fish oil tablets everyday.
I am not much of a snack person I find the high protein and fat in my meals keeps me feeling satisfied between meals but I have tried to stick to nuts or fruit if I do want a snack🍏
I allow myself to have a couple of treat meals a week though this sometimes turns into treat days"