Instagram Weight Loss Sensation @Deylachka Reveals Exactly How She Did It!
Instagram star Deylachka had one of the most viral weight loss transformations on Instagram this year. Accompanied by an incredible video, showcasing her weight loss through the months, she has inspired countless people to begin their own weight loss journeys.
With the influx of followers to her page, with most having the same questions, "How?", "What did you eat?", "How much cardio did you do?", she decided to write out a few posts, detailing her days of training and eating and tips for dieting and staying motivated.
So keep reading if you want to learn more and find out what you can put into practice in your own weight loss journey!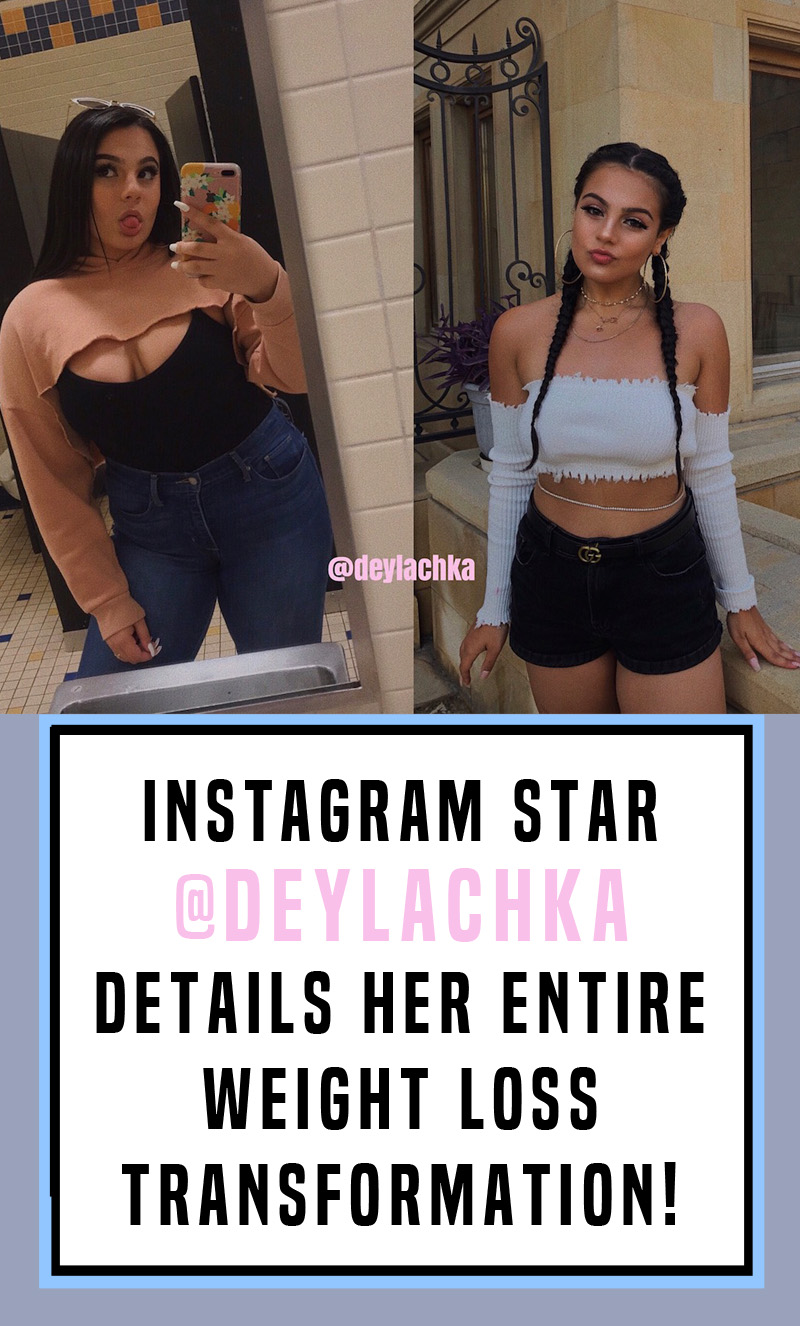 Be Sure To Follow @Deylachka on her Instagram here: @Deylachka.
Healthy Diet Tips
If you are seriously looking into losing weight, go to your doctor first, that is very essential.
You need to get acheck up before you put yourself on a diet. Such as your blood pressure, blood sugar (fasting blood glucose), cholesterol profile (including your HDL, triglycerides etc)
Always drink water when you wake up in the morning and every 30 minutes before you eat to be full for longer.
Fruits and veggies are low in fat. They provide flavour and variety to your diet. They also contain necessary fiber, vitamins and minerals.
Eat real food! Another common mistake when on a weight loss diet is getting fooled by the creative marketing of special "low carb" products. Stick to real foods!
Always look at food labels, watch out for "wheat flour" (also called "white", "refined" or "enriched" flour) on the ingredients list. Also, limit foods with added sugar, such as soda and candy.
Nuts, fatty fish, avocados and vegetable oils supply healthy unsaturated fats.
Try to stay away from salt. Too much sodium in your diet can also cause bloating because it causes you to retain extra water which is so annoying. Excess sodium raises blood pressure in many people and has other harmful effects.
Look out for your portions! Let's say you go out with friends to dinner and you have to face higher calorie foods, portion control is key. In restaurants choose an appetiser instead of an entree or split a dish with a friend.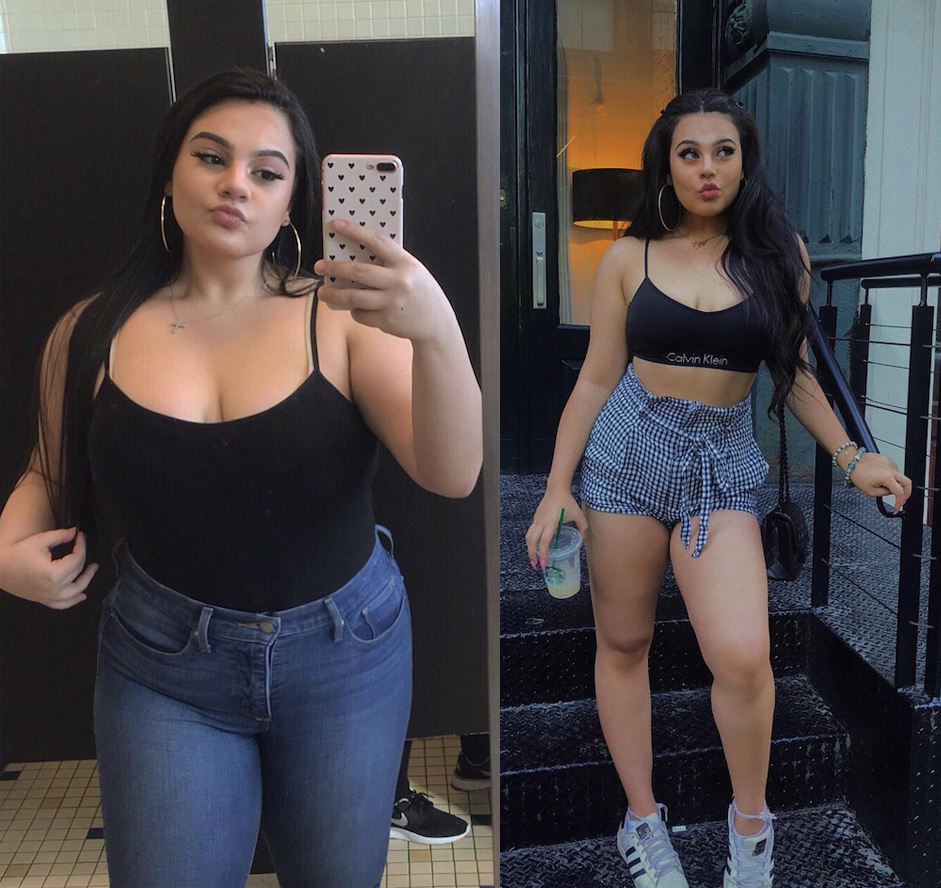 Groceries To Have Around The House:
Almond Milk
Eggs
Quinoa
Greek Yoghurt
Berries
Fruits (Watermelon, mango, grapes, etc all depends on your preference)
Veggies (Spinach, tomatoes, zucchini, parsnips, mushrooms, bell peppers, ya faves feel me)
Rice cakes
Almond Butter
Protein! (Chicken breasts, steak, tuna, salmon, shellfish, any of your faves)
Nuts and Seeds (cashews, peanuts, pistachios, sunflower seeds etc)
Popcorn! Volume food, very low calorie
Mini chocolate chips
If you're trying to lose weight you should aim to eat only when you are hungry. Nothing slows down weight loss more than frequently eating a lot of food that you do not need.
The overall diet I did revolved around staying under 1600-1700 calories while going to the gym and burning 400+ calories! So it's important to choose and eat foods that are high in volume yet low in calories.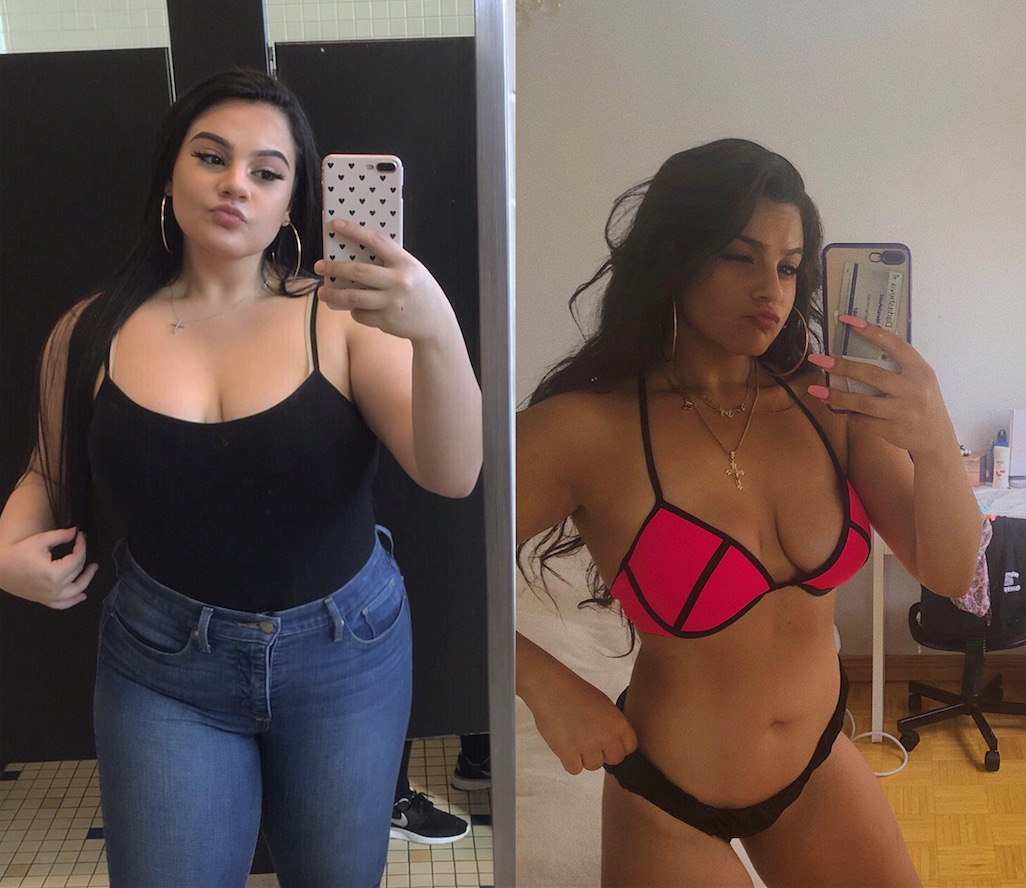 Typical Day Of Eating & Training
First Thing In The Morning: 2 big glasses of lemon water
Exercise: Leg day at the gym
Pre-Breakfast: Apple Cider Vinegar shot with lemon juice (dilute in water)
Breakfast: Coffee with almond milk. Egg white omelette with grilled tomatoes and peppers, grapefruit and greek yoghurt.
Exercise: 2-3 mile run
Lunch: Salad with chicken, feta cheese, nuts, olive oil and balsamic vinegar, avocado tomato, peppers, basically anything you want. Customise it to your taste so you will always have a healthy, tasty lunch to pack. (if I go out I usually go to panera and have their asian chicken salad.)
Snack: Raspberries with mini chocolate chips put into the centre or a rice cake with almond butter and sliced strawberries, it really helps with the cravings.
Dinner: Baked parsnip chips with grilled salmon or chicken (your preference) with broccoli and peas.
Late Night Snack: Halo tops ice cream (it's like 320 calories per pint)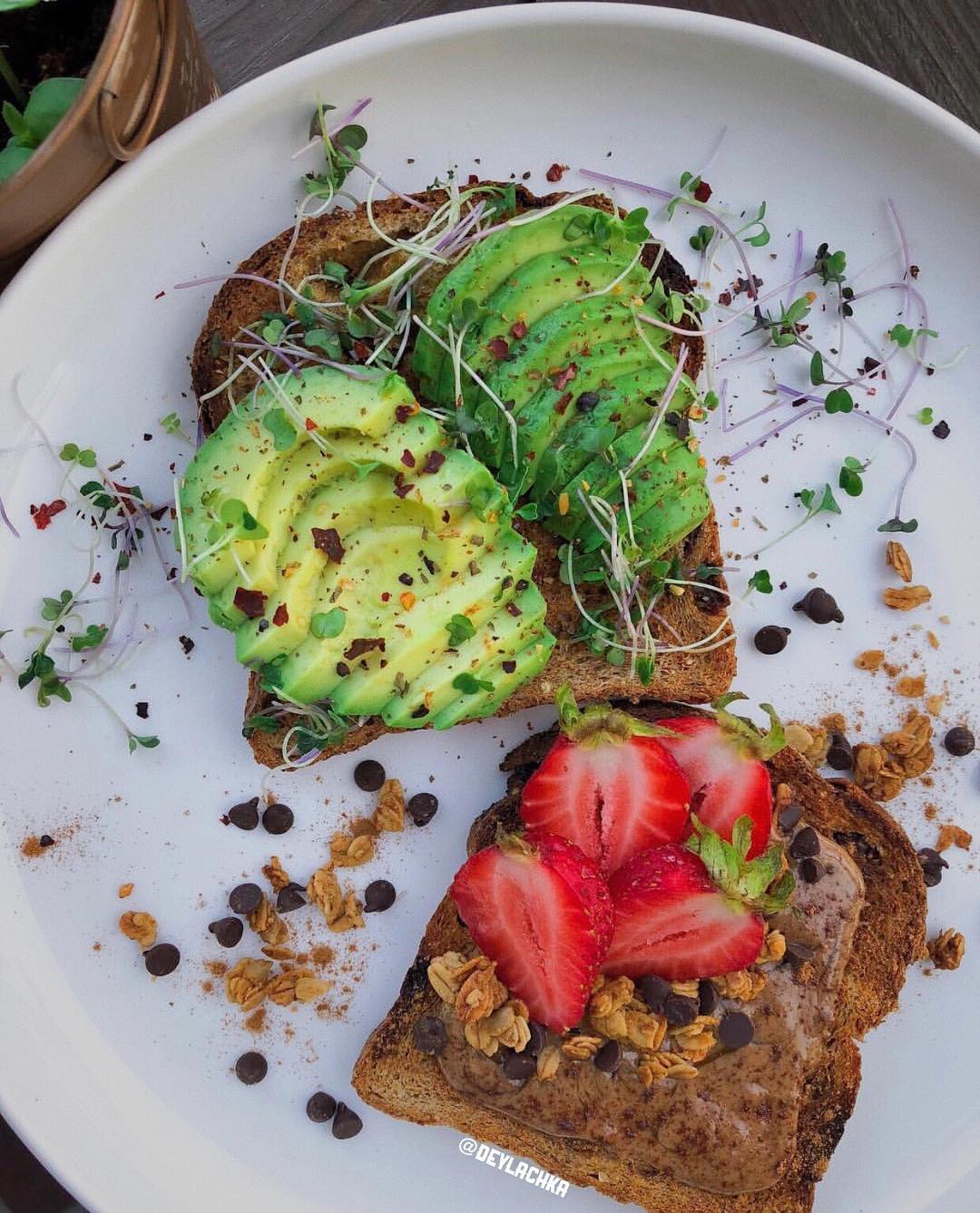 We all have different bodies, different height, weight, muscle mass, age. We all have different genetics, what works wonders for one person might not work for another person.
Eat when hungry
Eat real food
Eat only when hungry
Be persistent
Avoid beer/alcohol
Avoid artificial sweeteners
Get your sleep schedule in check
Motivation:
If you truly want to change, it has to be important to you. But, without YOU knowing why it's important to you, it'll be hard to continue the daily work that it requires. Think about it, why is loving you and your body important for you right now? Listen to yourself and nobody else.
Staying motivated was definitely a challenge but after I set a goal weight of 150, focused on the process and picked a plan that fit my lifestyle, it made everything a lot easier.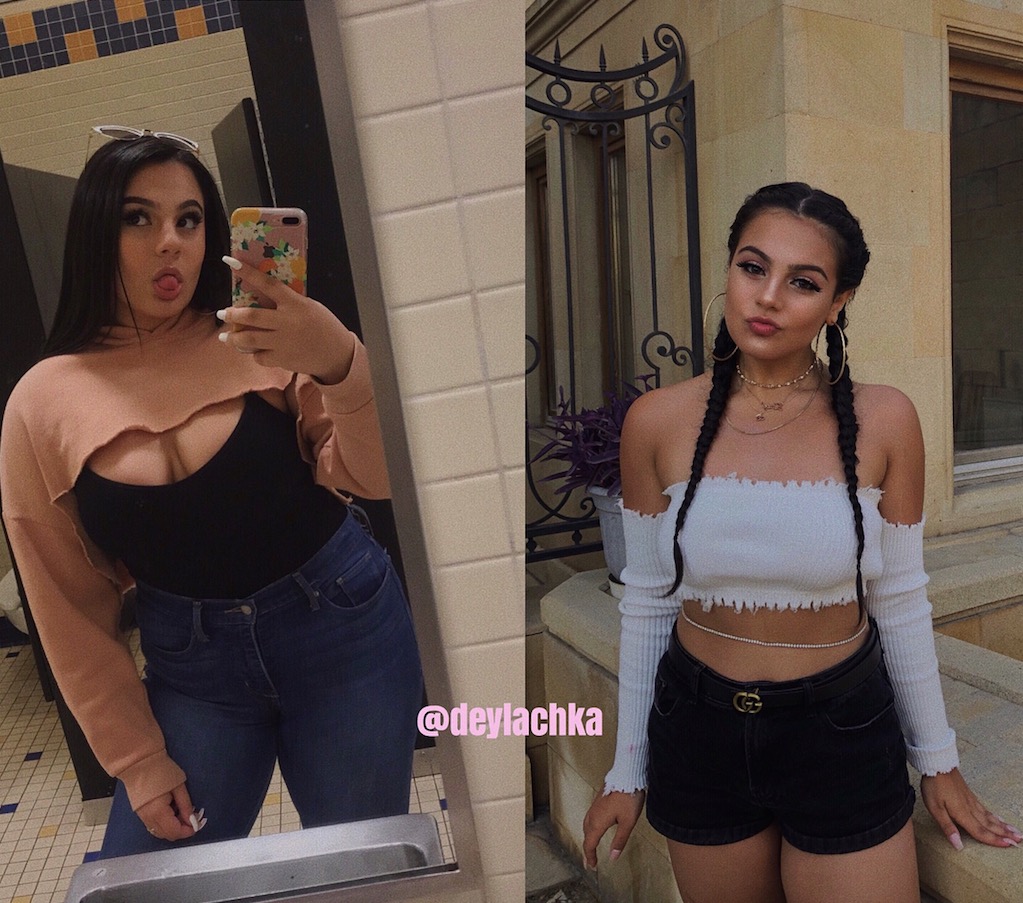 Determine Why You Want To Lose Weight
Clearly define all the reasons you want to lose weight and write them down. This will help you stay committed and motivated to reach your weight loss goals.
Pick A Plan That Fits Your Lifestyle
In my opinion I definitely suggest avoiding stretch diets, instead, consider creating your own custom plan based on my past tips of: Decreasing calorie intake, reducing portion sizes, reducing frequency of snacks, reducing fired food and desserts, including fruits and vegetables into your meals.
Keep Track Of Your Progress
Self-monitoring is so important to weight loss motivation and success. I love the app MyFitnessPal because I can put in any food that I ate into it and it'll tell me how many calories/the nutrition etc.
Find Support
On a serious note, it's so important to not feel alone. Sometimes just admitting our fears and insecurities is such a relief. Whether it be a sibling, friend, partner, coach or group, find others you can be vulnerable and open with who support you. Nurturing people in your life are key for growth.
Ignore The Scale
Seriously, you shouldn't be weighing yourself 3 times day. I used to do that like 3 times a day and it was so discouraging. One day, I would weigh 140lbs, then the next, I would be 155lbs. Instead now I weigh myself every two weeks and that works perfect for me.
Don't Beat Yourself Up
Avoid beating yourself up when you make a mistake. Self defeating thoughts will just hinder your motivation and make everything tough. Instead forgive yourself, when you aim for perfection, you will quickly lose your motivation, by allowing yourself some flexibility and forgiving yourself, you can stay motivated throughout your entire weight loss journey.