Ceceven Reveals Exactly How To Lose 100 Pounds Of Fat In 1 Year!
Christine Carlos aka Ceceven started her weight loss journey at over 225 pounds and knew she needed to make a change after a day at the beach.
Christine was with her 8 year old daughter for a fun day at the beach, but after playing around for a little while, found that she was out of breath and tired. She realised that she wasn't in the shape that she needed to be to keep up with her daughter, a fact that shocked her.
"I was devastated because I wasn't able to really play with Ysabella the way she wanted me to. I was out of breath, unfit, and uncomfortable." She told Muscleandfitness.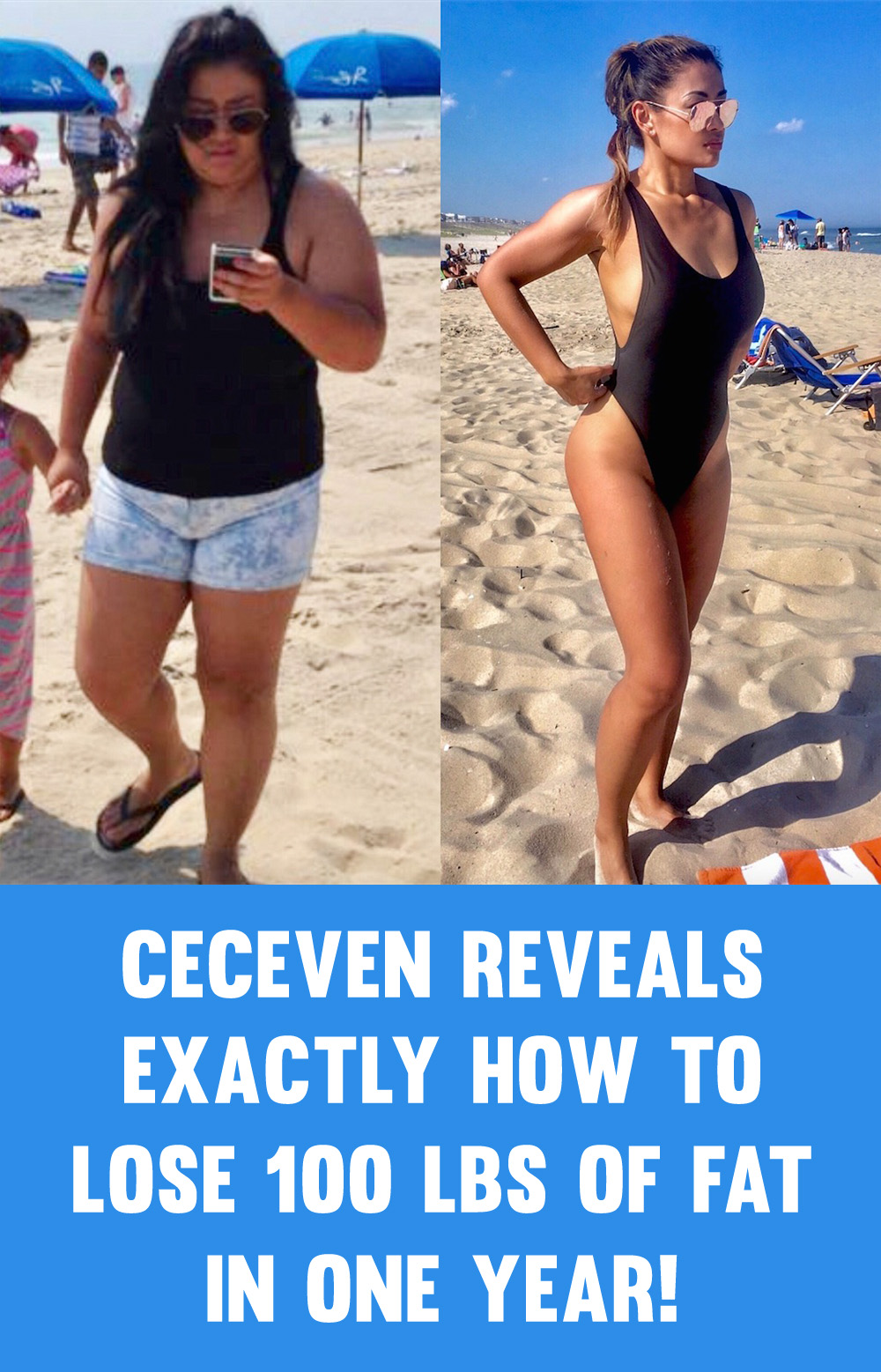 Be Sure To Follow Christine One Her Instagram Here: @Ceceven
Starting to make different lifestyle choices, she started slowly, initially changing her diet to healthier options.
"I cut back on fast and fried foods and lowered my sugar intake."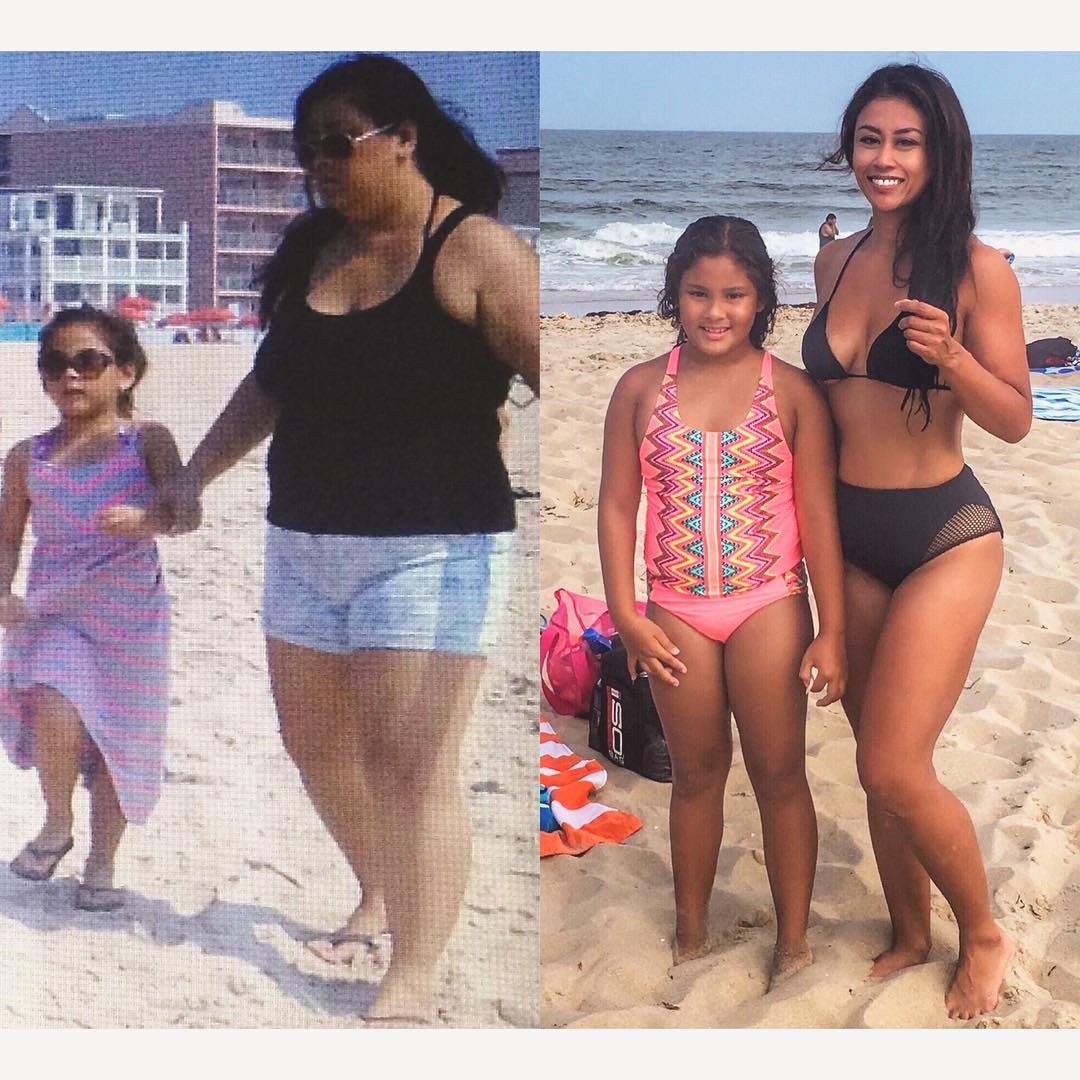 Christine Carlos aka Ceceven Sample Diet:
Christine splits her diet into 6 small meals a day.
Clean meals: Shredded chicken mixed with green vegetables such as sautéed spinach; or ground-turkey meatballs with brown rice and broccoli.
Healthy snack: Rice cakes with peanut butter or sugar-free apricot preserves.
Favorite cheat meal: Burger and fries.
Supplements: Dymatize ISO 100 whey protein powder, BCAAs, and CLA
After getting her nutrition sorted, she turned her attention to working out. Christine had an old treadmill in her home that used to go unused, so she started walking and running for 30-45 minutes, 5 days a week.
This cardio, combined with quick, HIIT workouts like Tabata, meant Christine lost 50 pounds in the first 5 months. This steady progress meant she was her lowest weight in years, but the weight loss started to slow down, so she set a new goal: to enter a bikini competition.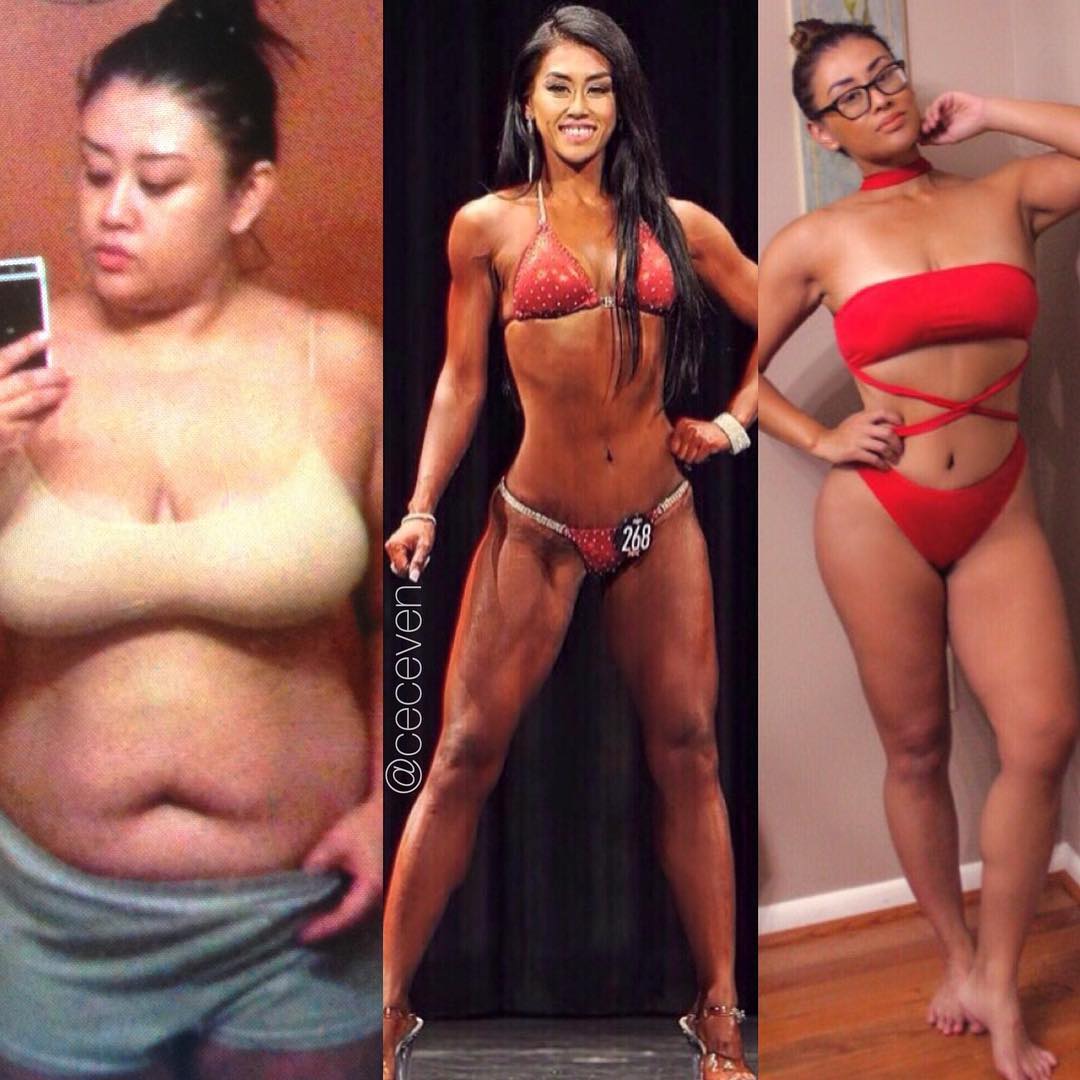 "That meant I had to get into the gym and start lifting weights. I was nervous, but then I realized that everyone in the gym is there for one purpose: to better themselves. I had to just focus on myself and not anyone else."
This new focus on her goal to compete in a bikini fitness competition helped her find a new level of motivation, and with a new weight lifting regime meant she lost another 50 pounds in the next 7 months.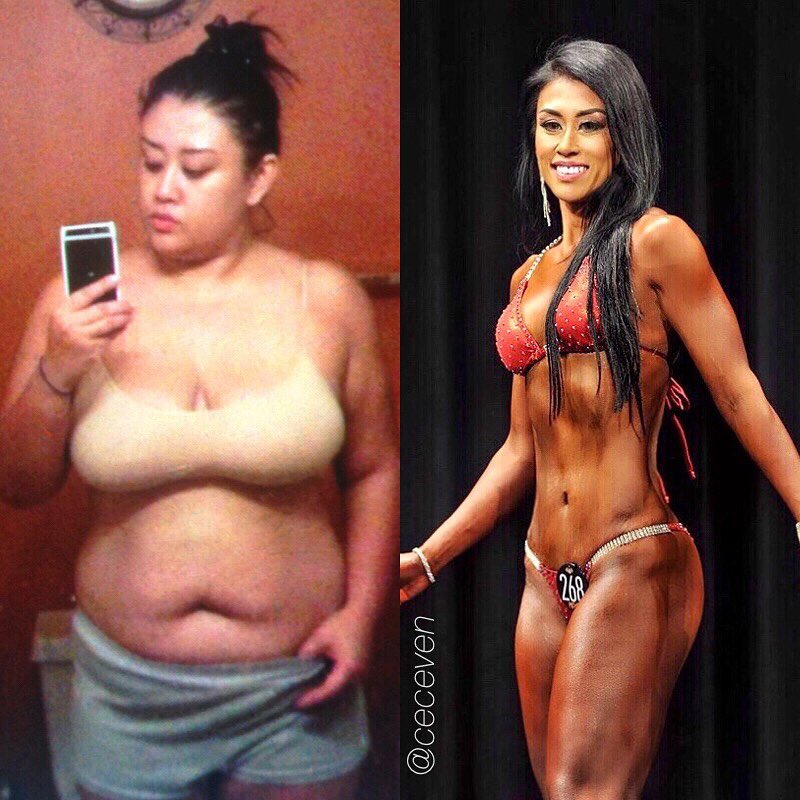 "I was nervous getting up onstage, but having my daughter there gave me strength. Win or lose, I felt I had achieved something."
Competing became a new buzz for Christine and she competed and placed in a competition a few months after her first and plans to compete again soon.
"I work hard to balance training and taking care of my daughter. Believe in yourself. If you really want to do something, nothing is impossible."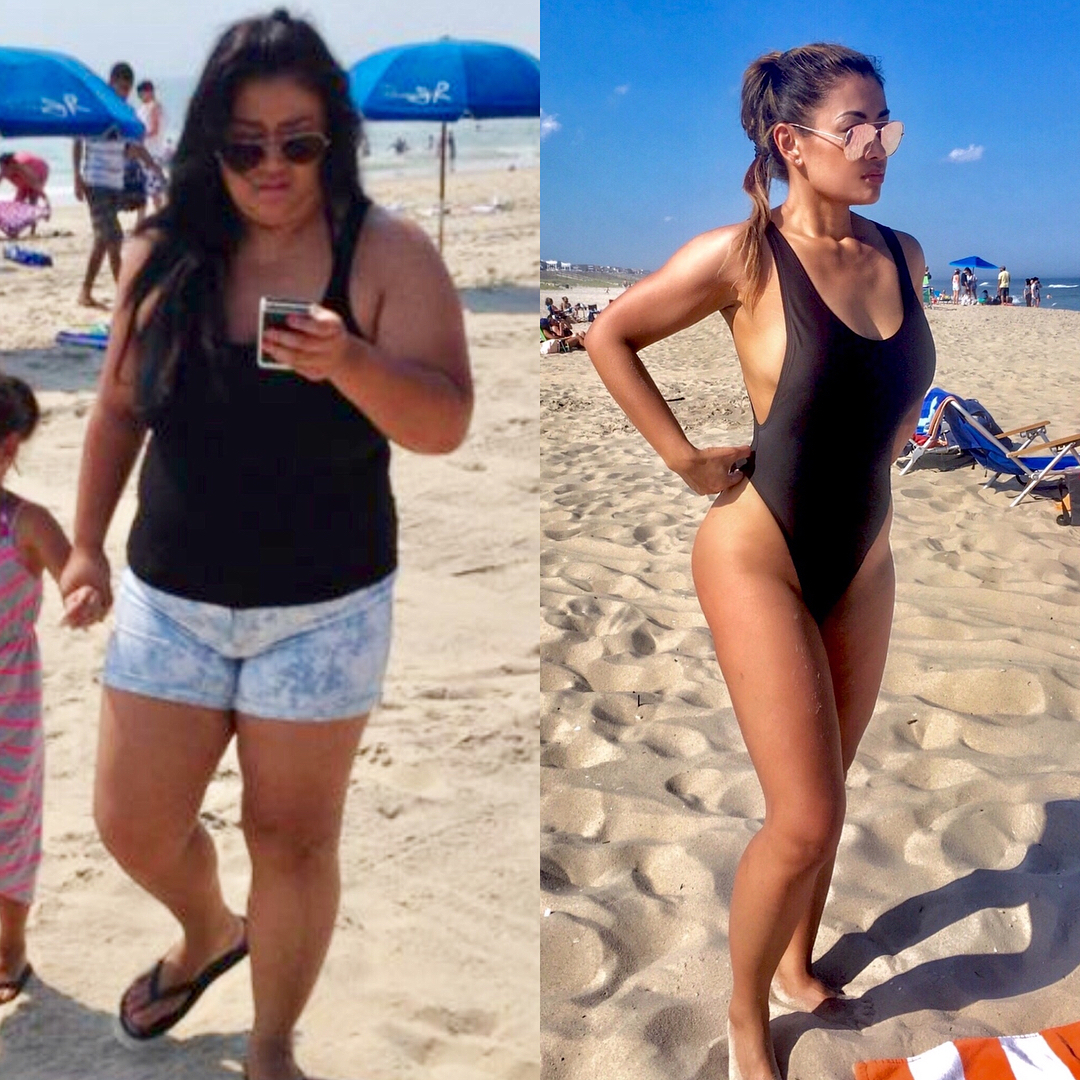 Christine Carlos aka Ceceven Sample Leg Day Workout:
Warmup: 10 min. on the treadmill (walk 15% incline)
Back Squat superset with Bodyweight Curtsy Reverse Lunge: 5×12
Stepup: 4×20
Leg Press: 4×15
Leg Extension: 4×12
Seated Leg Curl: 4×12
Romanian Deadlift: 4×12
Seated Calf Raise: 4×15
Stretch: 5 minutes