Angelica Recaido's Guide To Burning Fat & Losing 60 Pounds In 6 Months!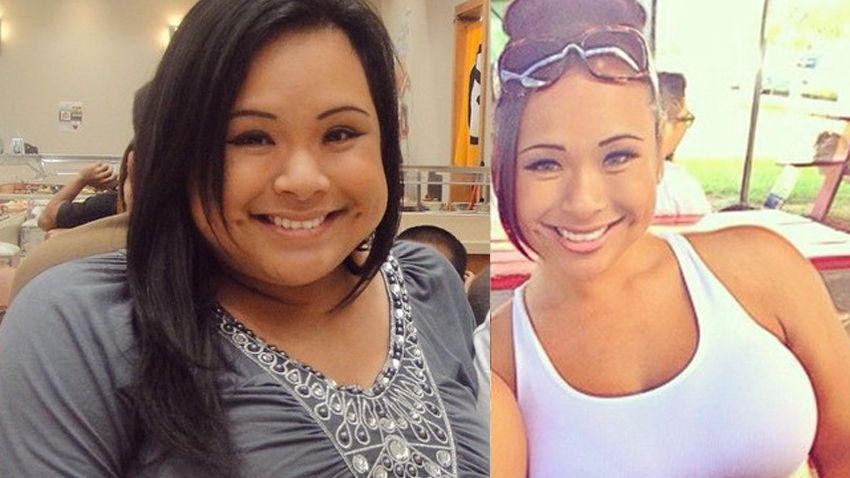 Angelica Recaido aka Jelz had always been a bit overweight and knew she was heading down a bad genetic path.
"Diabetes, high-blood pressure, high cholesterol, and cancer runs in both sides of my family. Although doctors warned me in the past, my turning point was my first day of infusion treatment (for my severe arthritis and psoriasis)"
It was after this, Angelica started cutting back on unhealthy meals and focused on eating right and working out 6 days a week. After 6 months, she has lost over 60 pounds and has kept it off for years, following the same, classic weight loss principles. Find out how below!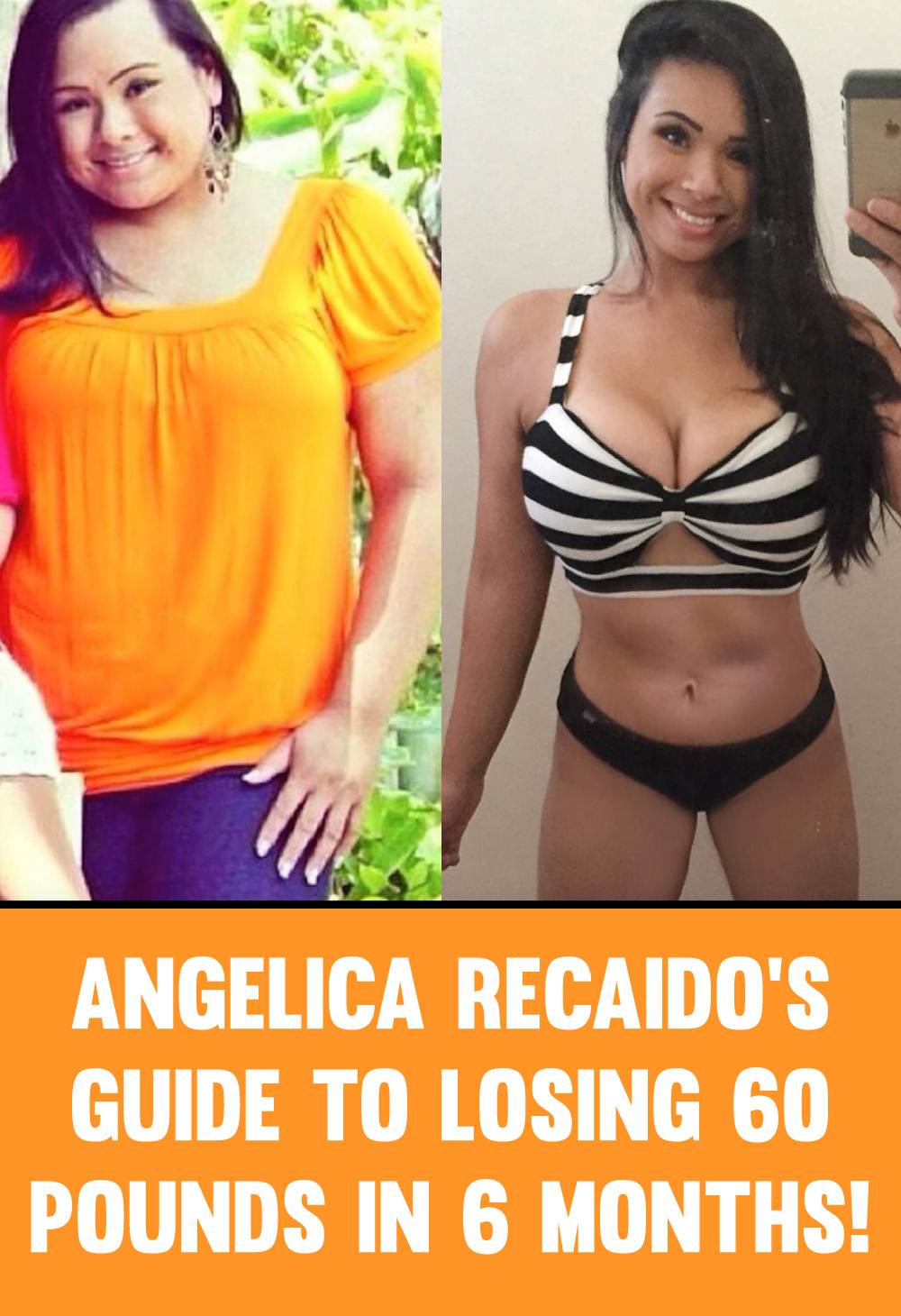 Be Sure To Follow Angelica Recaido's Social Media Here:
Instagram: @jelz808
Youtube: Jelz808
Website: www.angelicarecaido.com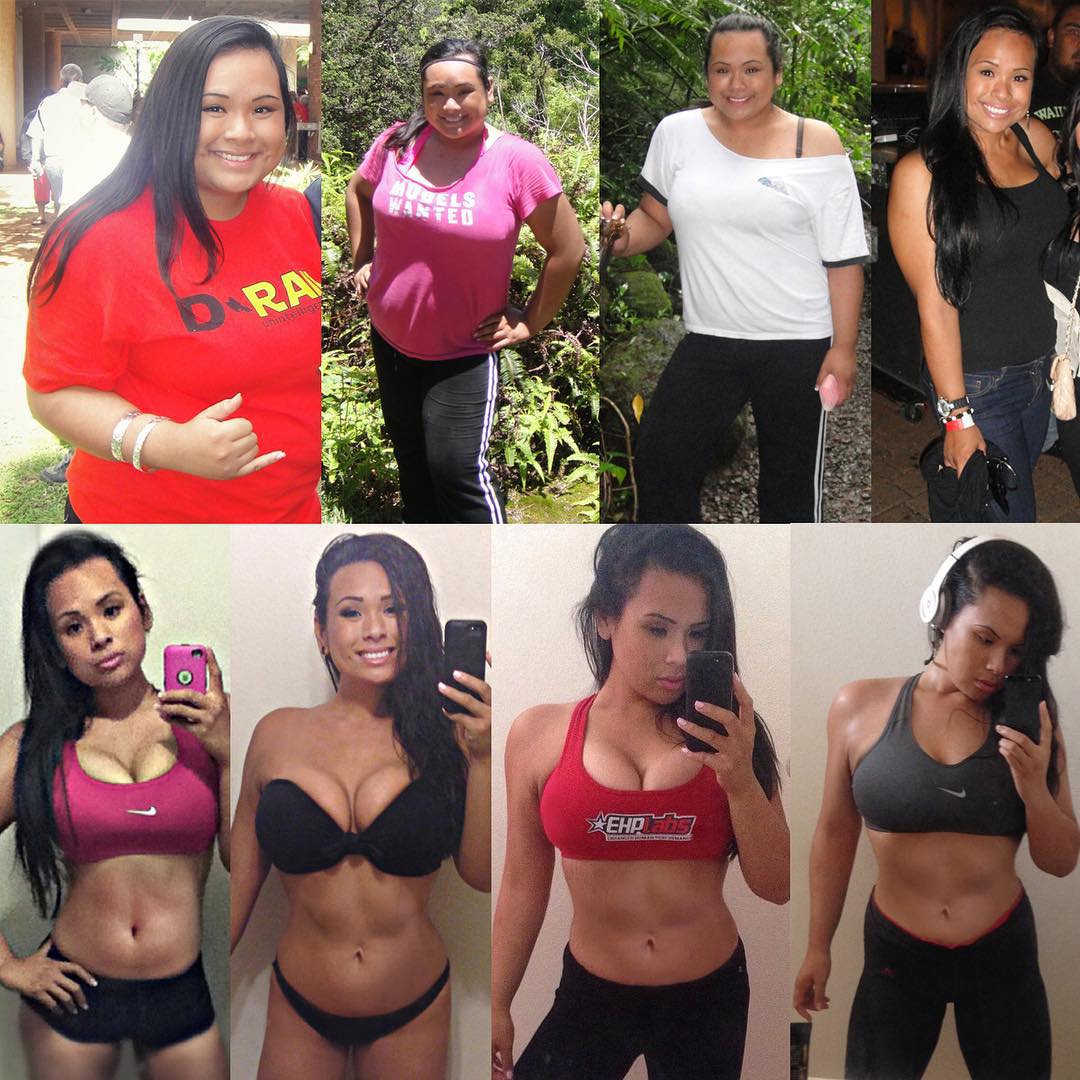 How Did You Lose The Weight?
Weight loss isn't rocket science. There's no secret or magic formula. It's strictly replacing bad habits with healthy ones. This weight loss was never viewed as a diet but a lifestyle commitment and change.
When you decide to allow your inner awesome to shine through and make that goal to lose weight, you must constantly make a conscious effort to make it a promise to yourself to live healthy. I've witnessed many people engage in brief periods of weight loss through strict diet programs followed by excessive weight gain and it is not a healthy lifestyle.
I'm not saying that I'm perfect but what I'm hoping you all understand through my story is that living healthy requires a lot of effort. It's a lot of work but it'll definitely be worth it.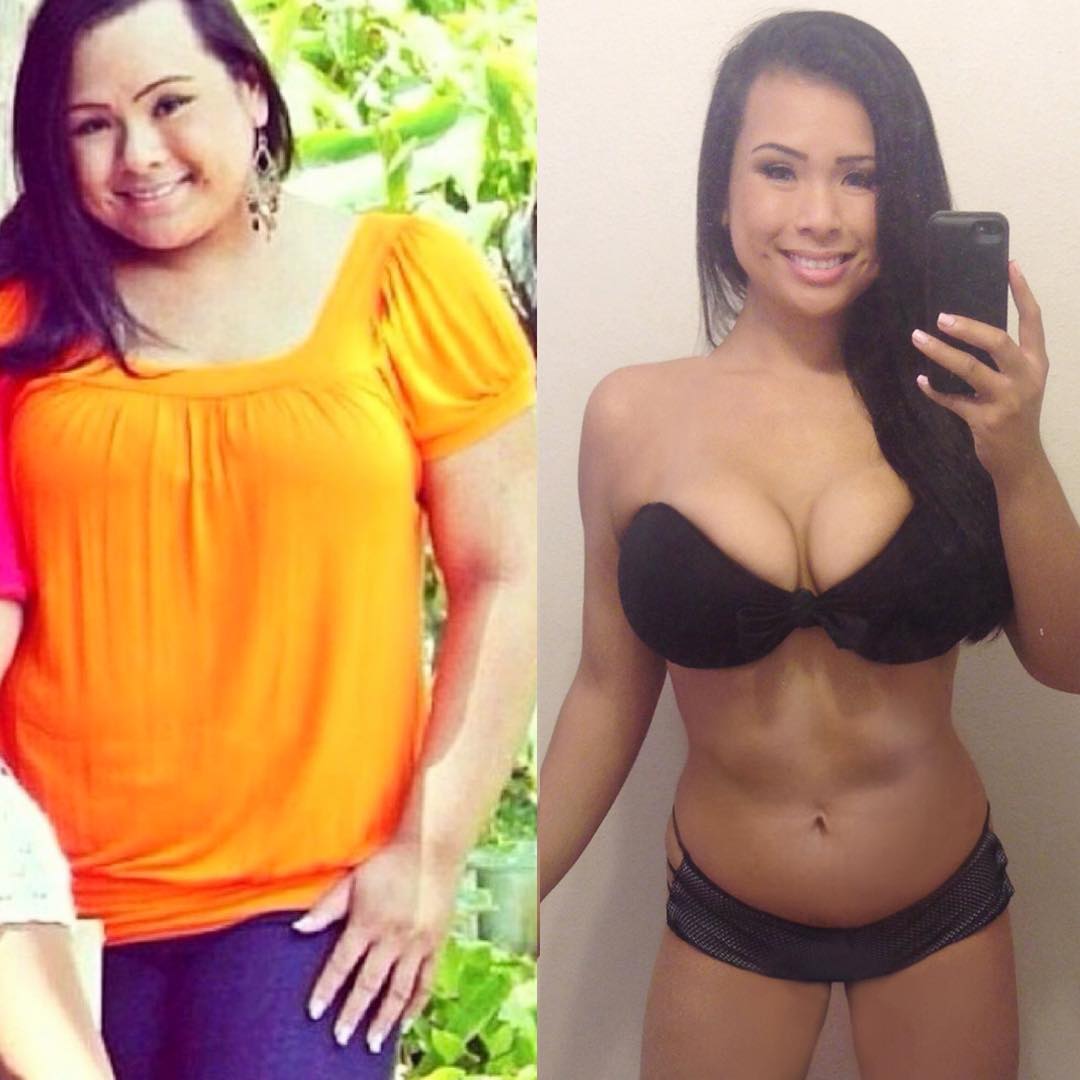 If you want fast and easy, you get fast results and you gain it back easily. If you're in it for the long run, then you have to be patient. Yeah, it'll take time but that's the beauty of it all. You learn to embrace every moment of it. The climb to get there is where you build character, strength, discipline, and most importantly, you learn to love every part of you.
Further, the best part about living healthy is learning through your mistakes. You will have moments where you wanna give up and maybe along your journey you end up throwing in the towel, but bottom line is you get up and strive even harder.
Remember, this weight loss should not be so difficult that you can not stick with it. Do not try to do too much too soon. I repeat, DO NOT do too much too soon. Find a pace you can maintain.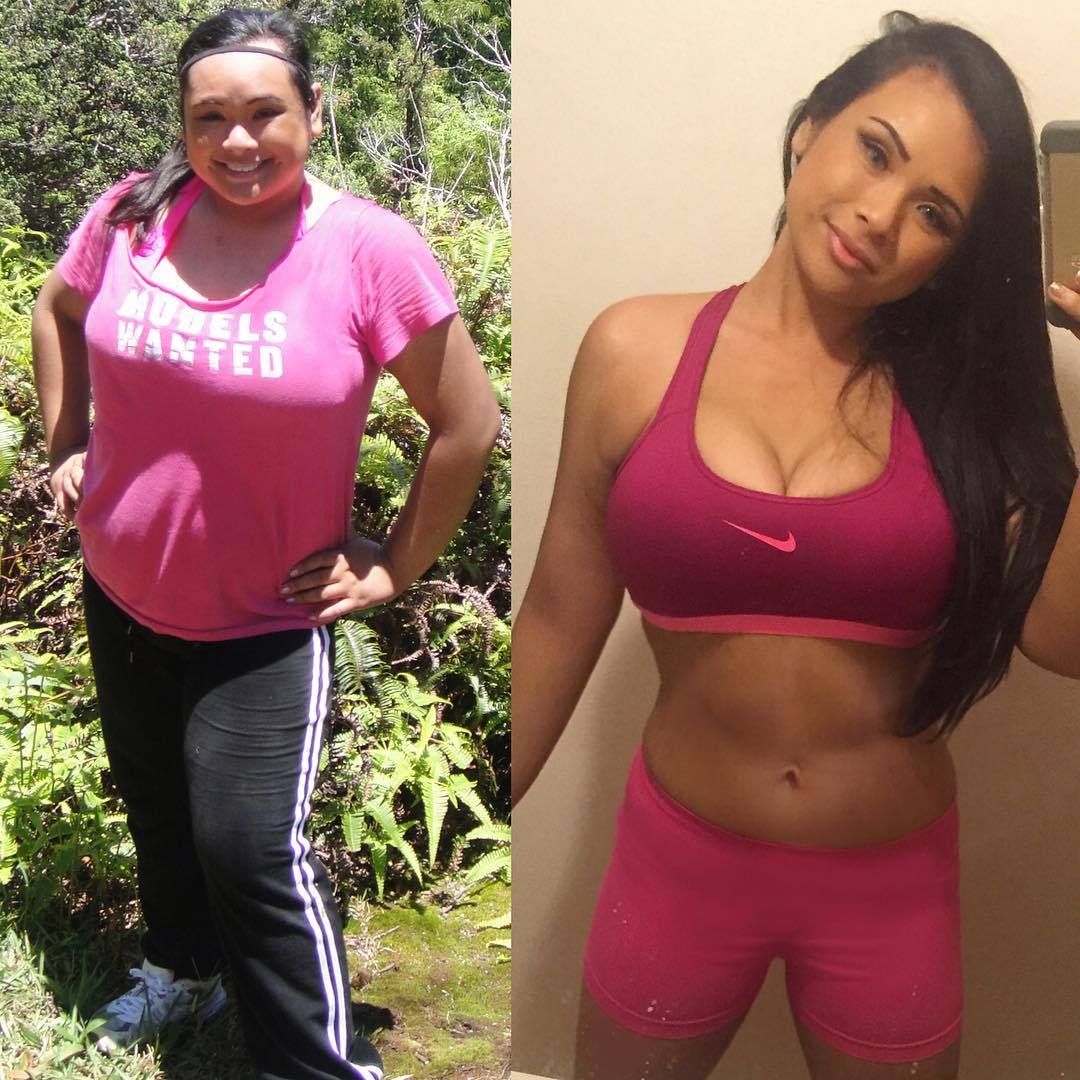 As Clavin Coolidge once said:
"Nothing in this world can take the place of persistence. Talent will not; nothing is more common than unsuccessful people with talent. Genius will not; unrewarded genius is almost a proverb. Education will not; the world is full of educated derelicts. Persistence and determination alone are omnipotent"
If you can nurture the determination and persistence within you, you will have the key elements that will guide you to success.
Angelica Recaido Weight Loss Transformation Video
Why Did You Lose The Weight?
I was tired of being unhealthy.
Diabetes, high-blood pressure, high cholesterol, and cancer runs in both sides of my family. Although doctors warned me in the past, my turning point was my first day of infusion treatment (for my severe arthritis and psoriasis). I was surrounded by sick people who had amputated limbs. Most of them were overweight, disabled, and immobile. Through them, I saw my "possible future". From that day on, my health became my priority. I did not want to end up like them.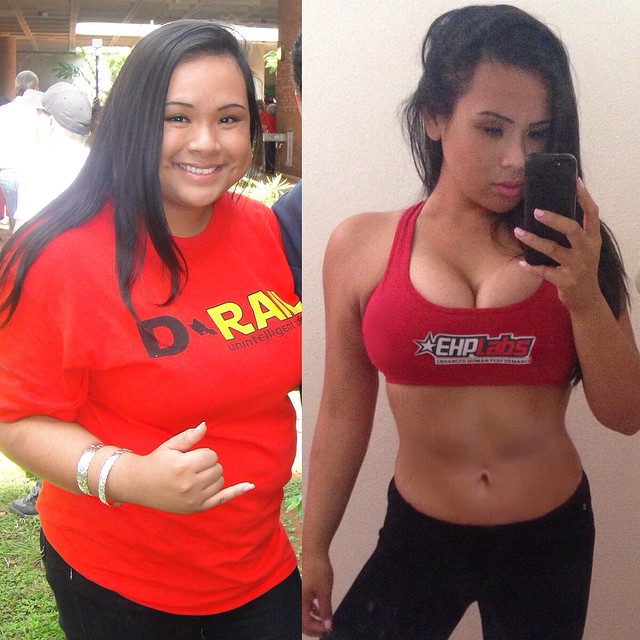 How Much Did You Lose & How Long Did It Take?
I lost 60+ pounds in 6 months, so average 10 pounds per month. It's been four years into this journey.
I hardly weighed myself. I paid attention to how my clothes were fitting.
What Pills Or Supplements did You Take To Lose Weight?
I did not take any supplements. I was a broke college student struggling to provide for myself, so supplements never came across my mind. I strictly limited my calorie intake and worked my butt off 6 days a week with one day reserve for rest and a cheat meal.
However, I am currently taking supplements to help enhance and support my fitness goals.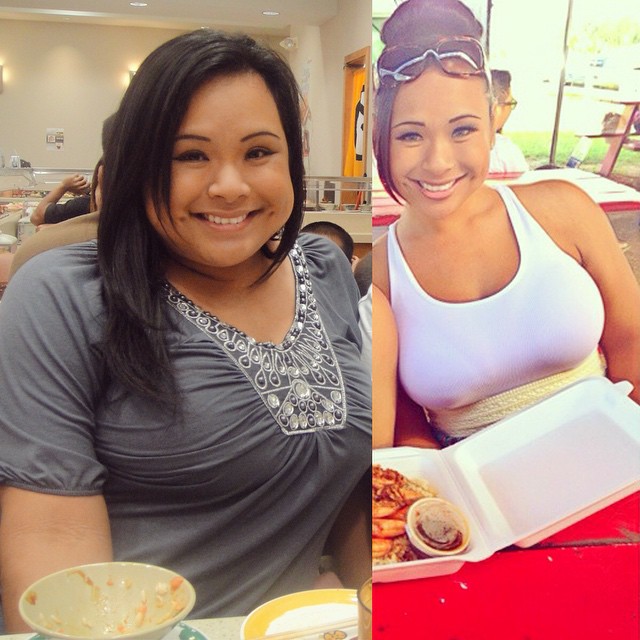 What Is Your Fitness Routine?
I change my routine every 3-4 weeks targeting different muscle groups. Main thing is I move my body at least 30 mins to an hour 4-5 times a week.
However, when I started exercising, I only walked out for 20 mins a day, 3-4 times a week. Then 2-3 weeks into working out I progressed and pushed myself to jog. Eventually I slowly worked my way up to HIIT, High Intense Interval Training, effective for weight loss. I also looked up Youtube videos and created my own workouts in my garage.
Then a friend handed me Shaun T's Insanity Workout DVD Program. I dropped most of my weight doing his program.
Angelica Recaido Sample Workouts: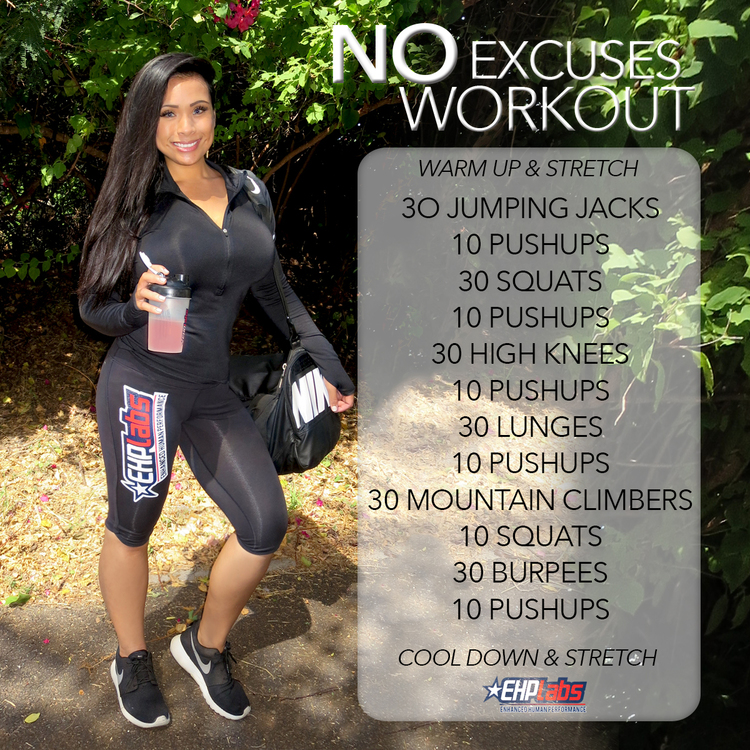 Did You Buy A Gym Membership?
No gym, not until a year into my journey.
What Did You Eat To Lose The Weight?
The start of my journey I slowly cut out junk food and replaced with healthy foods. I learned how to portion control. I did not focus on any particular diet.
I was just training my mind and body to be healthy. However, later down in my journey, as I became more disciplined, I slowly cut my calories by 100 every week, putting myself on a caloric deficit. I did not pay attention to carbs, fats, and protein. However, I made sure I was staying within my calorie intake and for the most part being healthy.
I also snacked every 2 hours on veggies and fruits. I only drank water and I drank a lot!
"Failure to plan is planning to fail. Back on my food prep game because of my hectic schedule. Can't afford to eat junk food all day. Kept it simple and took only 30mins: Garlic Tilipia, brown rice quinoa, quinoa chicken salad, and broccoli. Making sure I also pack my supplements on the go: #oxyshred first thing in the morning on an empty stomach with water as a replacement for coffee."
Did You Have Any Cheat Meals?
Yes, I reserved one day of the week for one cheat meal.
The secret to cheat meals is, it's not really a cheat meal. Again, cheat meals were designed to help people stay "sane" during their "clean strict diets" but I found binging as a result of it. Over the years, I learn to incorporate cheats every day but the key is to moderation. This leads me to the next question,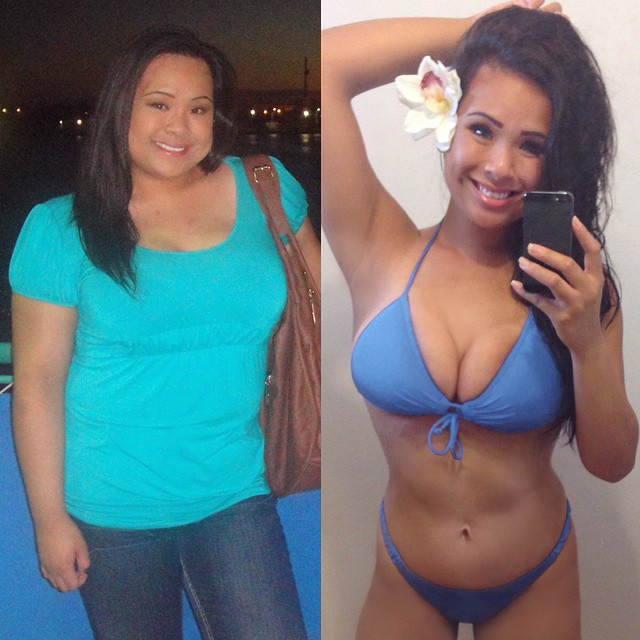 How Did You Cut Out The Bad Foods That You Loved
I didn't cut them out, I simply replaced them with healthier nutrient filled foods.
I never deprive myself. If I want ice cream, I'll eat it without feeling guilty. The key is portion control.
With that being said, I'll choose to eat healthy because of the benefits. I feel better and I have more energy when I eat healthier.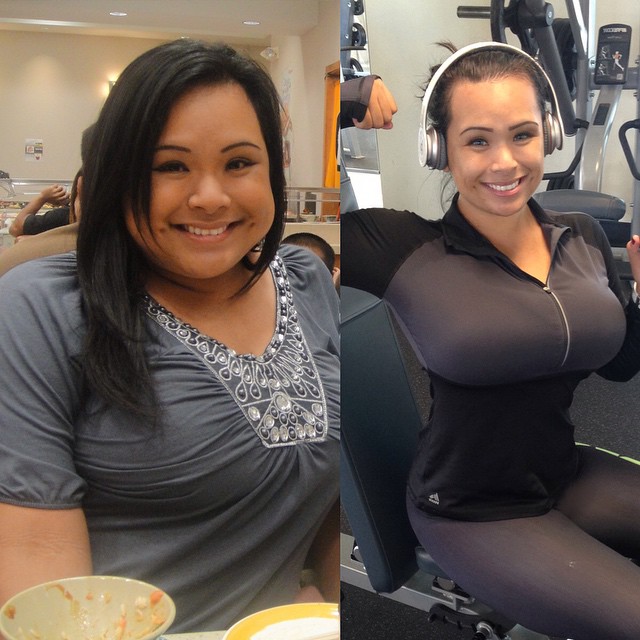 How Do You Manage To Lose All Your Weight And Maintain Your Breast Size?
I went two cup sizes down, so I did not maintain my breast size and I did NOT have breast implants. However, that should not stop you from making a lifestyle change to be healthy.
I don't have the answers but my best guess would be genetics, good supportive bras, and maybe my weight loss makes it appear bigger?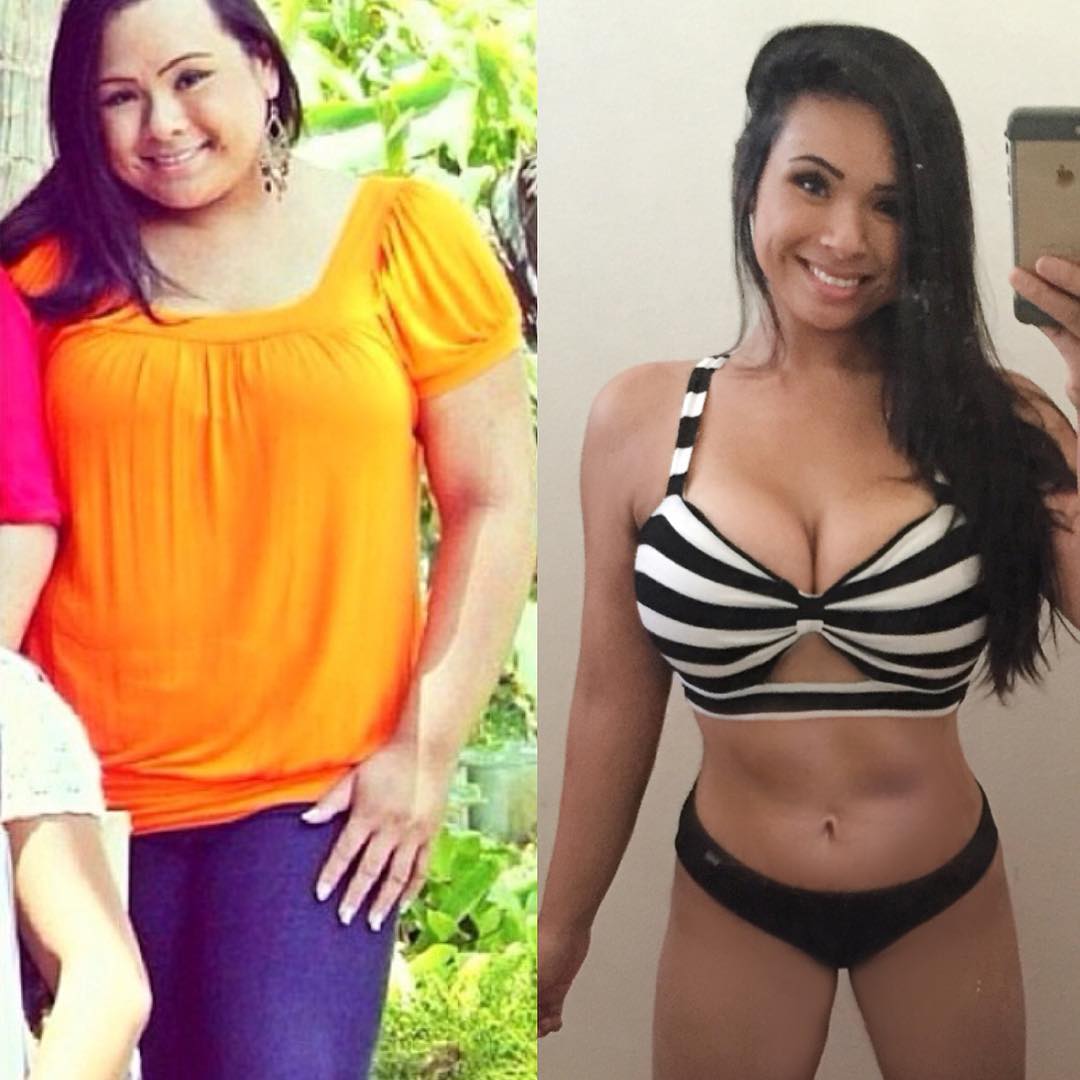 How Did You Get Sponsored?
Sponsorships are pretty simple to understand, but indeed, it is very difficult to get. However, the way I got discovered was through the support I got from each of you. Specifically, my story picked up momentum on instagram through various fitness pages and because I've gained a good amount of supporters throughout the years, companies were able to discover me.
How Can I Get Sponsored?
The better question is what can I offer as an athlete to the fitness industry, to the company I want a sponsorship from? Although I was fortunate enough to build a large audience over the years through one social platform, instagram, that's not the case for most of you. I researched around a little and combined the best possible ways to get signed.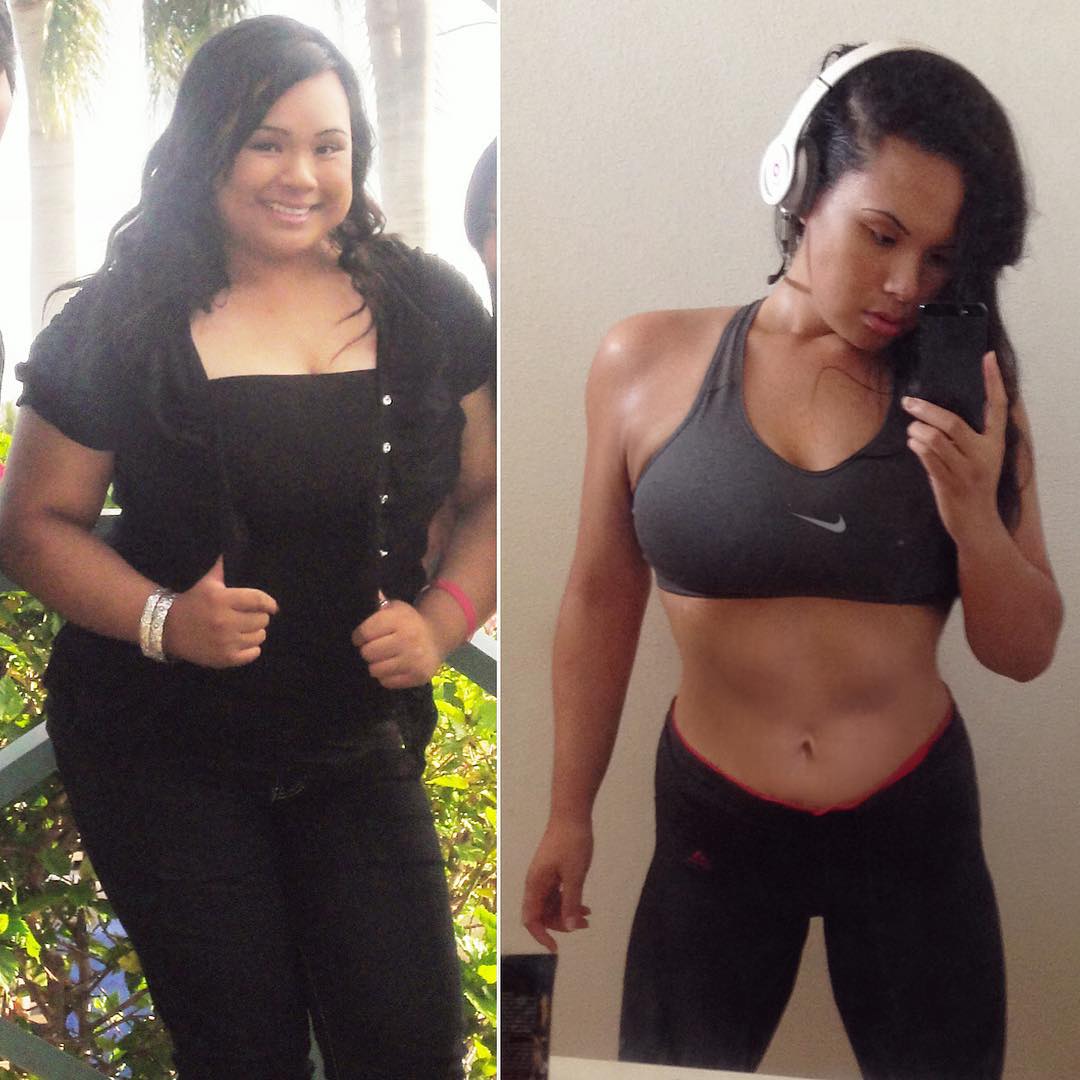 I'm sure every company is different in terms of how they select but let's be real, sponsorships are rare and it's never handed down like it's a piece of candy. There are many people who have great transformations, physiques, stories, but you have to work even harder to stand out.
I feel like the biggest selling point is how you present yourself, your personality, your attitude, and it shows through your posts and the way you live your life on social media. So, be careful what you posts. Be yourself. In addition, you don't have to win a bunch of competitions. I feel like as an athlete or public figure, you have to be a great leader and lead by example. One that shows influential power and that places value on their fans and supporters.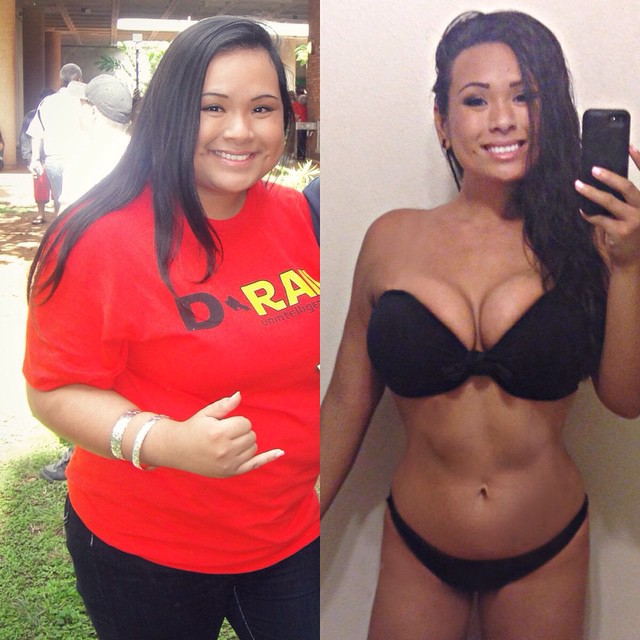 If you feel like you got what it takes to be a part of an awesome company, don't be afraid to personally reach out to them. Always remember, that there are other people out there wanting the same thing that you do who are also in great shape and have outgoing personalities, but don't be discouraged. You can always set yourself a part, work hard, and be the person a company would be proud to have. Stay focus and be one step ahead of the game. Always remain optimistic. NEVER LOSE HOPE.