50 Incredible Skinny To Fit Female Muscle Gain Transformations!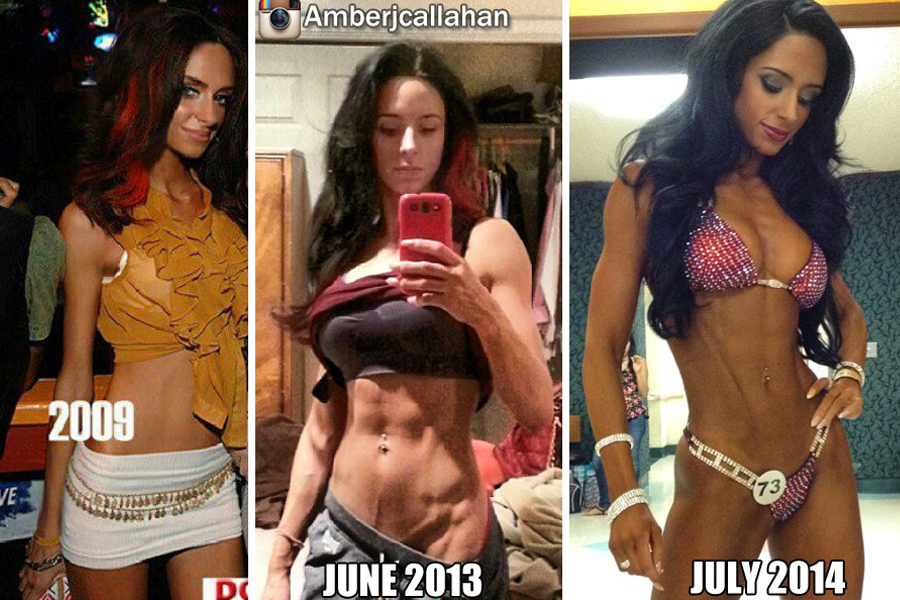 Weight loss transformations and people losing body fat are often shown as the most typical form of motivation for someone getting into fitness. These transformations require an insane amount of dedication and perseverance to achieve and are rightly put forward to show people what can be done, however, going the other way, and gaining weight, building muscle and putting on size to a smaller frame can also be equally as impressive, if not even more so.
All of these 'skinny to fit' transformations, 'thin to muscular' transformations, 'anorexic to healthy' transformations, whatever you wish to call them, all show an equal amount of determination and dedication to a fitness lifestyle.
Some show women struggling with anorexia or other eating disorders and battling past these issues and becoming stronger in body and mind, gaining weight and muscle and becoming healthier in the process. Others show some naturally skinny women, who wanted to add some muscle onto their bodies and who consistently went to the gym, trained hard and ate what they needed to gain size and strength. Other transformation pictures show women who have a normal body, at a normal weight, but who instead of slimming down, want to change their body composition. To stay around the same weight or gain or lose a few pounds, but want to add more muscle and lose body fat to change how they look in the mirror and how they feel physically.
All of these weight gaining transformations are motivational and inspirational and can inspire anyone who has a fitness goal, to see that anything is possible and that even with problems related to eating and health, anyone can overcome them and get a fit and amazing body. All of these transformations can hopefully motivate you to achieve exactly what you want to achieve.
Feel free to share and save any of these transformations that you find particularly inspiring and let's share the motivation to others and leave your comments in the section below!
50 Incredible Thin To Muscular/Skinny To Fit Female Muscle Gain Transformations!