20 Healthy Snacks Under 100 Calories You Must Try!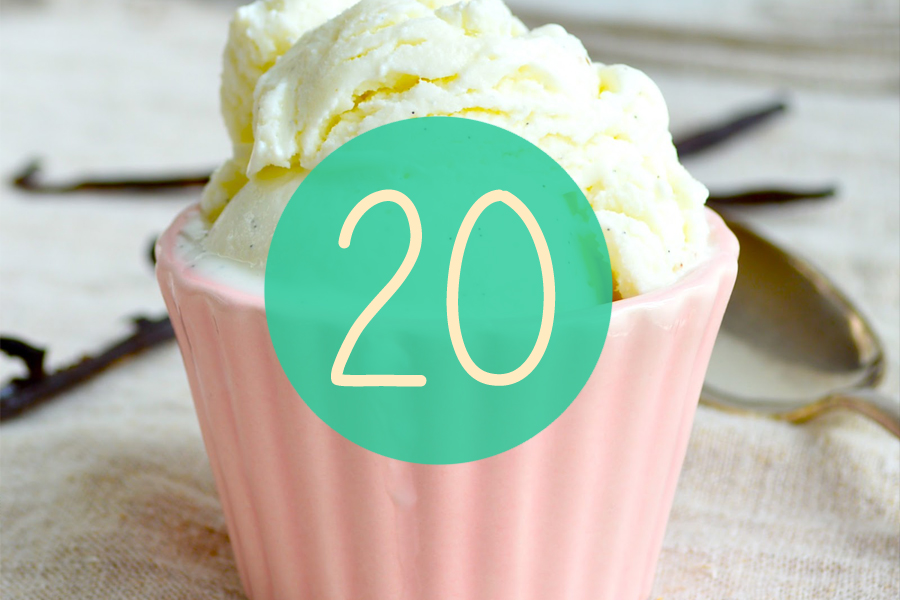 It's that time of day again when your stomach is rumbling for a snack. The only problem is that you don't want to eat anything that will ruin your clean eating or your diet. What are you to do? No worries – we're here to save the day with 20 healthy snacks you can eat for under 100 calories that will help you through your cravings!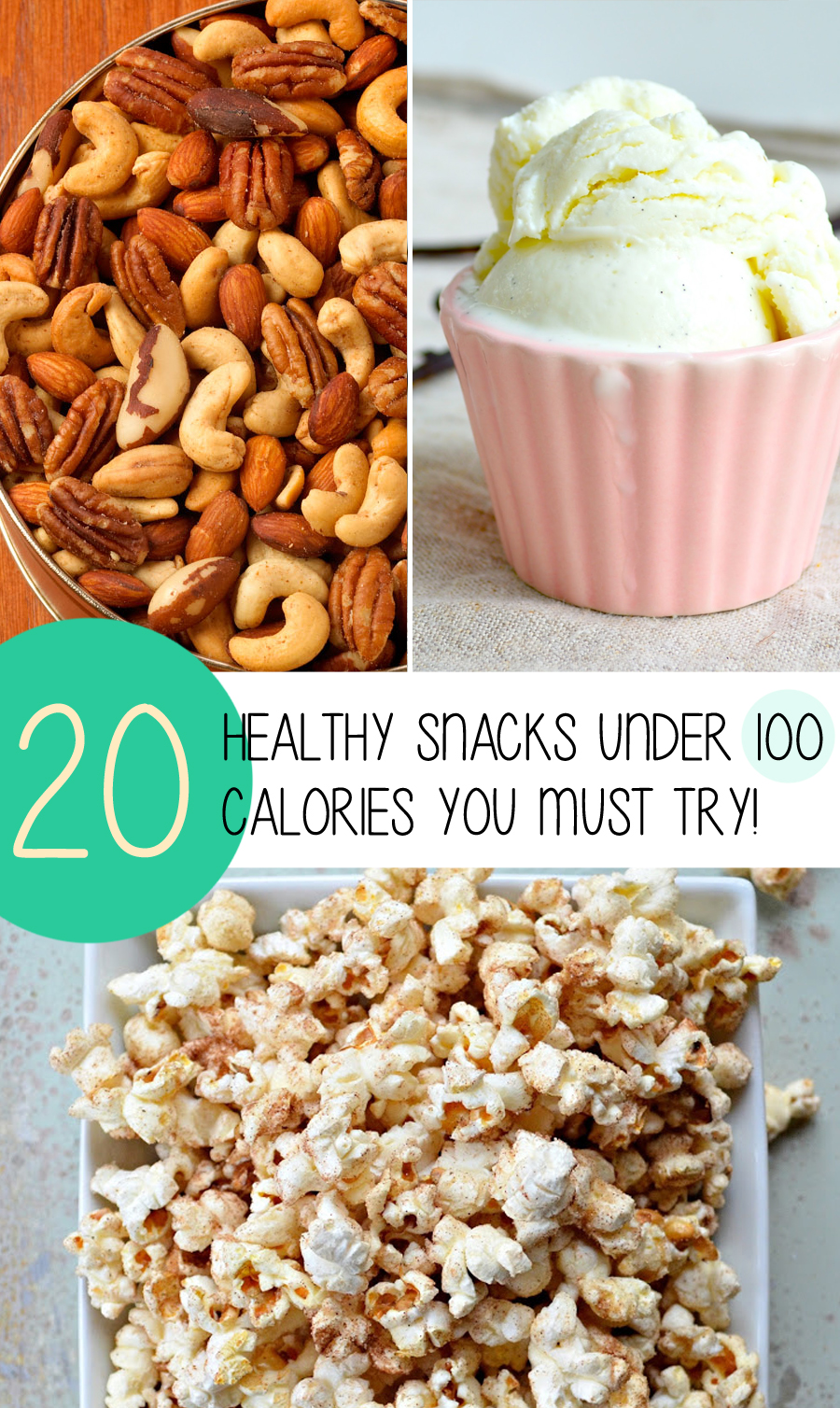 1. Spiced Orange.
We know this one sounds different, but you must try it! All you need to do is peel an orange and sprinkle it with cinnamon for a sweet, tasty treat. You won't be disappointed. In addition to the fantastic taste, the vitamin C will give you a power boost during the work day or before a workout.
2. 3 Squares Of Dark Chocolate.
Yes, you heard us right. You can eat 3 squares of dark chocolate for a snack under 100 calories! Believe it or not dark chocolate is one of the greatest sources of antioxidants that exists. Make sure that you eat dark chocolate that has a high content of cocoa, preferably between 70 to 85%. It is also believed that dark chocolate lowers blood pressure and supports a healthy heart.
3. 1 Scoop Of Whey Protein With 8 Ounces Of Water.
When in doubt, have a protein shake! You simply can't go wrong with a protein shake, as protein feeds muscles and gives your body the ability to function and heal. Try a delicious shake from the recipes listed here.
4. 1 Cup Of Blueberries.
Not only is a cup of blueberries under 100 calories, but it is also one of the world's healthiest snacks! Blueberries boost your immunity to fight disease, neutralize free radicals in the body, and help to aid weight loss.
5. 25 Unsalted Pistachios.
In a nutshell, pistachios are an excellent source of vitamins, minerals and fiber! Their rich, buttery taste makes them ideal for a snack when your stomach is running on empty.
6. 1 Scoop Of Low-Fat Frozen Yoghurt.
Have a scoop! Yogurt is highly rich in nutrients such as calcium, magnesium, potassium and zinc, which makes it great for the bone, cell and immune system health.
7. 9 Kalamata Olives.
Instead of a salty bag of chips, eat some Kalamata olives! Dark purple in color, these olives are a fantastic source of vitamins C, A, E and K. As you can see, this tiny food packs a large punch!
8. A Tablespoon Of Natural Peanut Butter.
Yum – peanut butter! That's right, you can enjoy your favorite peanut butter addiction while keeping it under 100 calories! Two tablespoons will do the trick to satisfying your hunger cravings.
9. Carrots And Hummus.
Eat 10 crunchy baby carrots with 2 tablespoons of your favorite hummus. This is a snack that's easy, filling and downright delicious!
10. Shelled Edamame With Sea Salt.
Edamame is fantastic for weight loss. It's also great for your cardiovascular health. Sprinkle ¼ cup of shelled edamame with sea salt for some extra flavor!
11. Turkey Rollups.
This creative under-100-calorie snack is sure to become one of your favorites! Find the recipe here.
12. Broiled Tomato And Parmesan.
Sweet, savory tomatoes and tasty parmesan… this sounds more like a treat than a diet snack! Take one large tomato and slice it up. Top with 1 tablespoon of parmesan cheese and broil. Then enjoy!
13. Carrots And Ranch Dressing Dip.
When you have a craving for creamy ranch dressing, this snack is sure to satisfy. It's also easy to prepare… all you need is ½ cups of carrots and 1 tablespoon of light ranch dressing to enjoy.
14. Cinnamon Sugar Popcorn.
Decadent or a healthy snack? How about both! You can find the recipe for cinnamon sugar popcorn here.
15. Strawberries And Fat Free Cool Whip.
Refreshing and sweet, that's what this recipe is all about. Chop up some strawberries and mix with two tablespoons of fat-free Cool Whip for a non-guilty pleasure!
16. One Hard-Boiled Egg.
At only 78 calories per hard-boiled egg, this snack is easy to make and take anywhere with you. Sprinkle with sea salt for added flavor. It's simple, yet filling and super-healthy!
17. A Small Latte With Skim Milk.
Need a warm beverage and a caffeine fix? Try a small latte with skim milk. You don't have to give up your favorite drinks to stay healthy!
18. A Small Potato With Salsa And Sour Cream.
This snack is a small meal – all for under 100 calories! Enjoy a small baked potato. Top with ½ cup of salsa and 2 tablespoons of fat-free sour cream for some south-of-the-border flavor!
19. Chocolate Meringue Cookies
Did someone say "chocolate cookies"? This recipe is fabulous. You can enjoy one cookie for only 20 calories! Try it here.
20. Cottage Cheese And Cucumbers
Try ½ cup of cottage cheese with sliced cucumbers for a refreshing and filling low-calorie snack!
Photo Credits:
SerenaBakesSimplyFromScratch
TheSmoothieLover