Lyndsey Hoover aka MyBigFatBypass Lost 196lbs & Now Wears A Size Zero!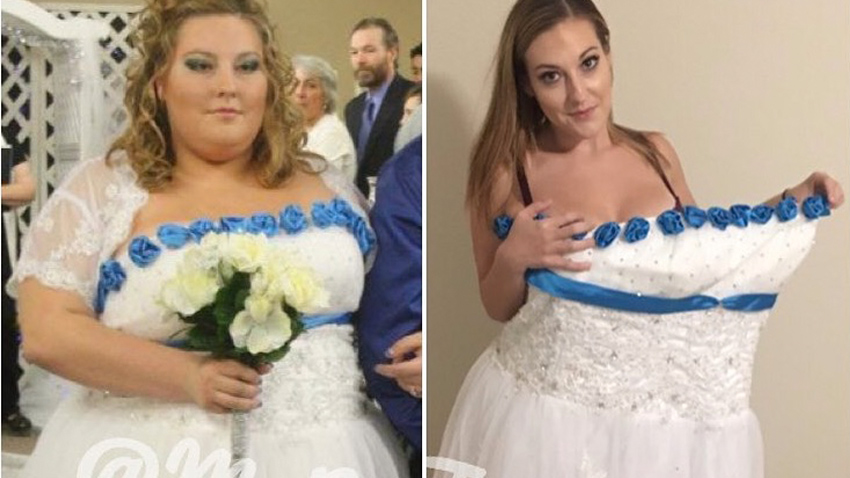 A McDonalds addict who used to tip the scales at over 330 pounds has underwent an almost 200 pounds weight loss transformation and become completely unrecognisable.
Lyndsey Hoover used to eat over 4000 calories a day, every day, until an embarrassing moment on a plane were she couldn't buckle her seatbelt meant that she wanted to change the way she was living her life.
After getting gastric bypass surgery in 2014, Lyndsey went on to lose 196 pounds and kept it off. She is now down to her ideal weight, wearing a size zero dress and living the life that she always dreamed of.
Follow Lyndsey Hoover On Social Media Here:
Instagram: @mybigfatbypass
Twitter: https://twitter.com/mybigfatbypass
Website: http://mybigfatbypass.com
Now wearing a size zero, Lyndsey Hoover hardly recognises the bride in her wedding photos, struggling to fit in a size 30 dress and looking happy on the outside but feeling like she wasn't living life on her terms.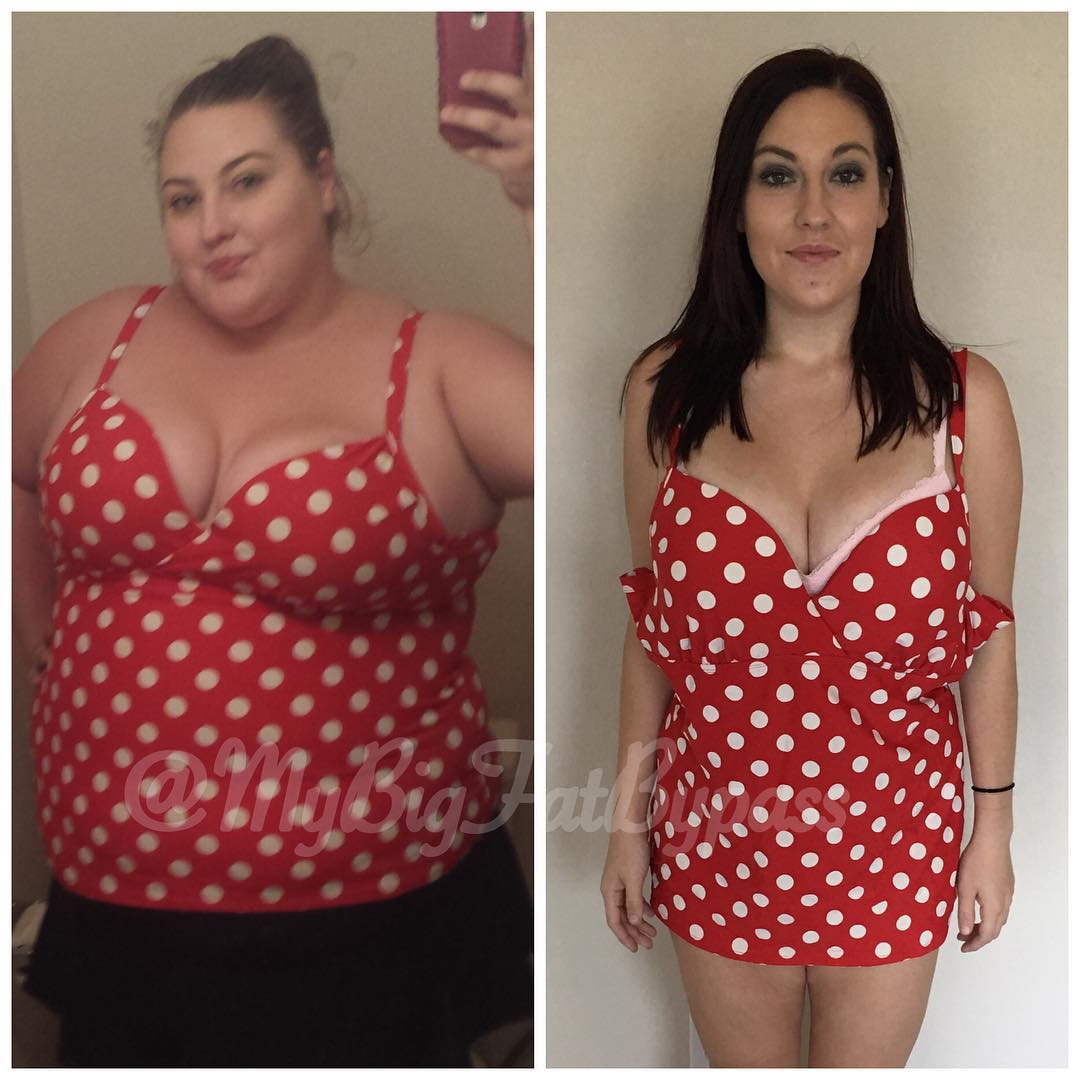 Lyndsey's weight problems spiralled at the start of her twenties.
"I had always been overweight but on my 21st birthday I felt like my life was over, I had always imagined I would be out celebrating with friends but I had nothing to celebrate."
She hit breaking point on a flight home from a family holiday to Las Vegas were she couldn't fit correctly into her seat.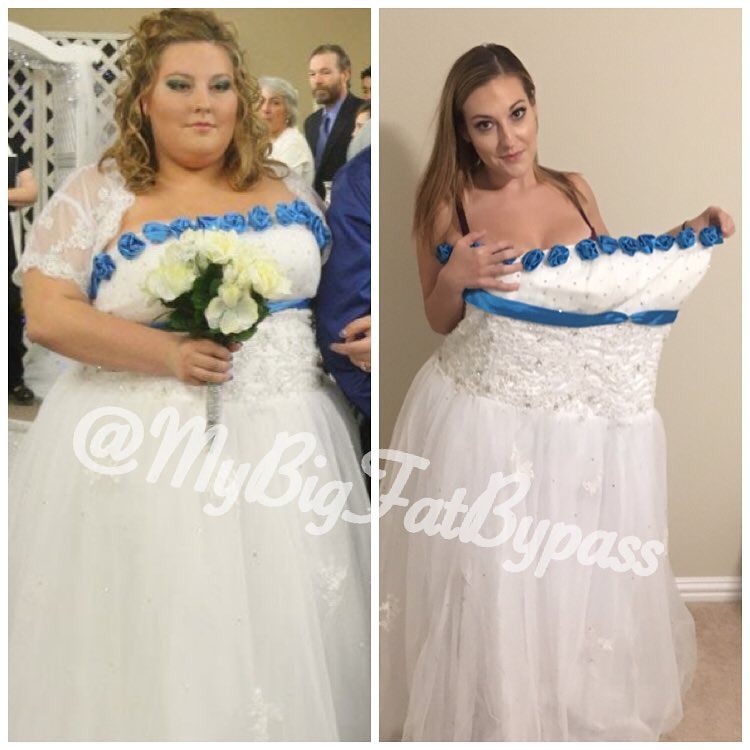 "A major turning point was when I was travelling home from a family holiday to Las Vegas when I couldn't buckle my seat belt on the airplane, I was mortified and knew I had to make drastic changes to my life,"
"I couldn't go to any shows as I couldn't fit in the seats and I couldn't eat out in nice restaurants as I was too big to fit in the booths"
Lyndsey was addicted to fast food, McDonalds and sugary drinks, which helped her weight sky rocket in the past few years.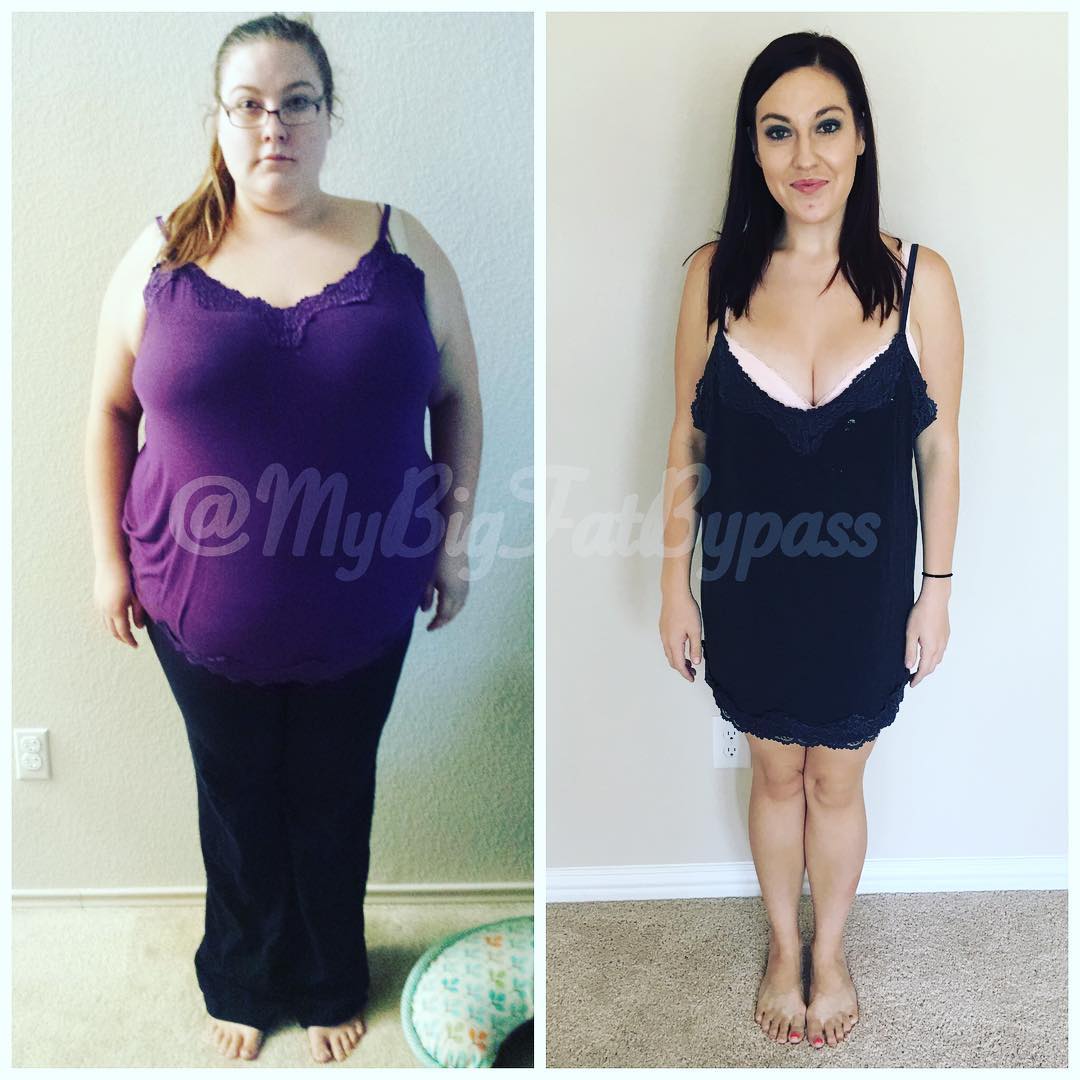 "My diet was made up of fast food and I drank three liters of diet coke every day, I was addicted and I could easily eat 4,000 calories a day."
Lyndsey Hoover's Diet Before:
Breakfast: Two McDonald's breakfast sandwiches and two hash browns
Lunch: Large Big Mac meal with a large milkshake
Dinner: Cheeseburger or fried chicken tenders with fries
Drinks: Three litres of Diet Coke
Lyndsey Hoover's Diet After:
Breakfast: Protein shake or a protein bar
Lunch: Turkey breast
Dinner: Chicken breast and a salad
Drinks: Water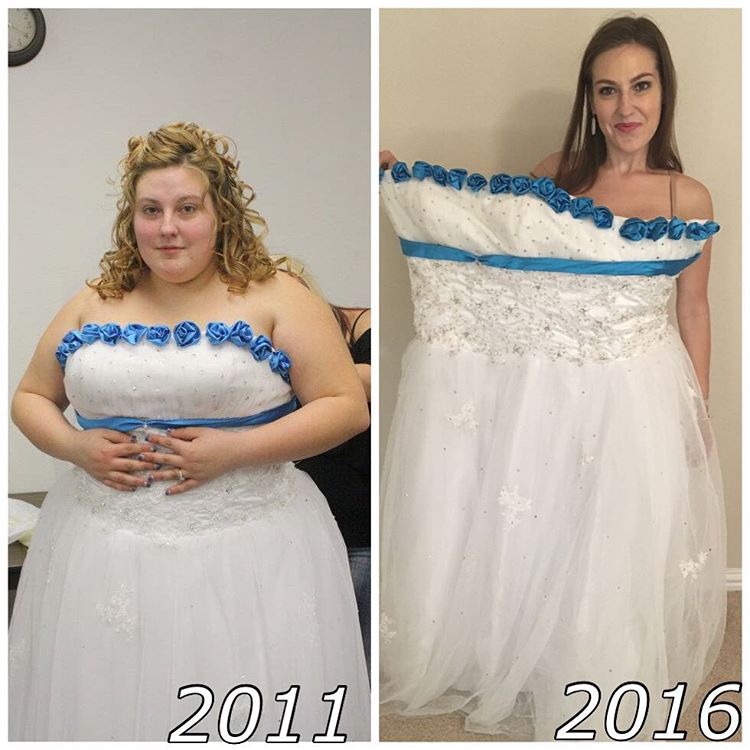 At this point, Lyndsey had gained so much weight that it was causing her health to deteriorate rapidly.
"My weight was having serious effects on my health, I was pre-diabetic and suffered with severe back pain."
Hoover realised she need to do something drastic to turn her health around, so she met with a doctor who suggested gastric bypass surgery. She thought about it and finally decided to have the surgery in June 2014.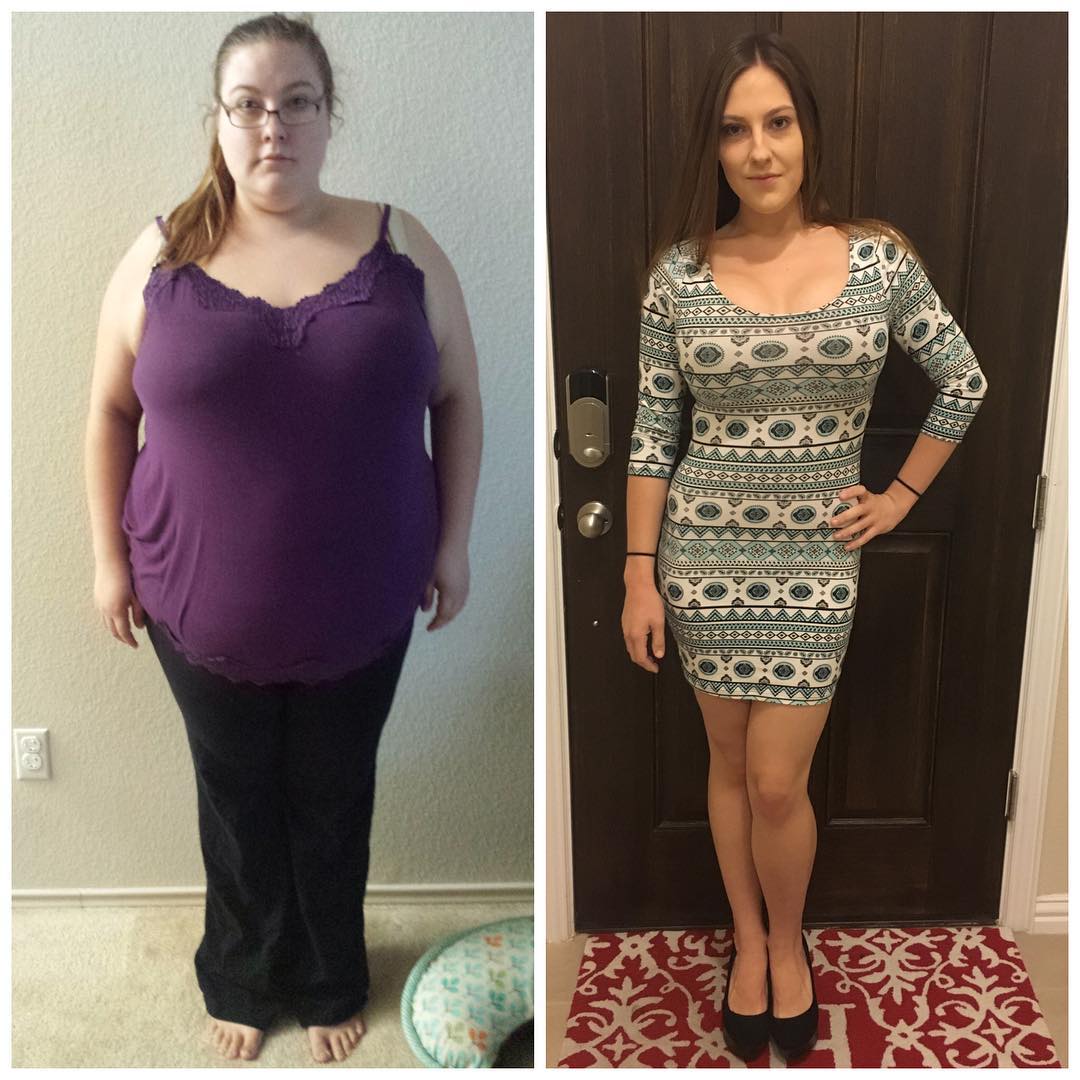 "After my surgery I was placed on a strict diet that was made up of around 700 calories a day. I had a protein shake in morning, a turkey breast at lunch and a protein bar for dinner, and I ate this every day without fail for a year and a half."
With this approach and diet, Lyndsey lost almost 70 pounds in the first 4 months and almost 200 pounds in total in 2 years.
Though her weight had dropped tremendously, losing this much body fat meant that she suffered badly from loose skin and even as she was nearing her "ideal weight", she was not happy with what she saw in the mirror.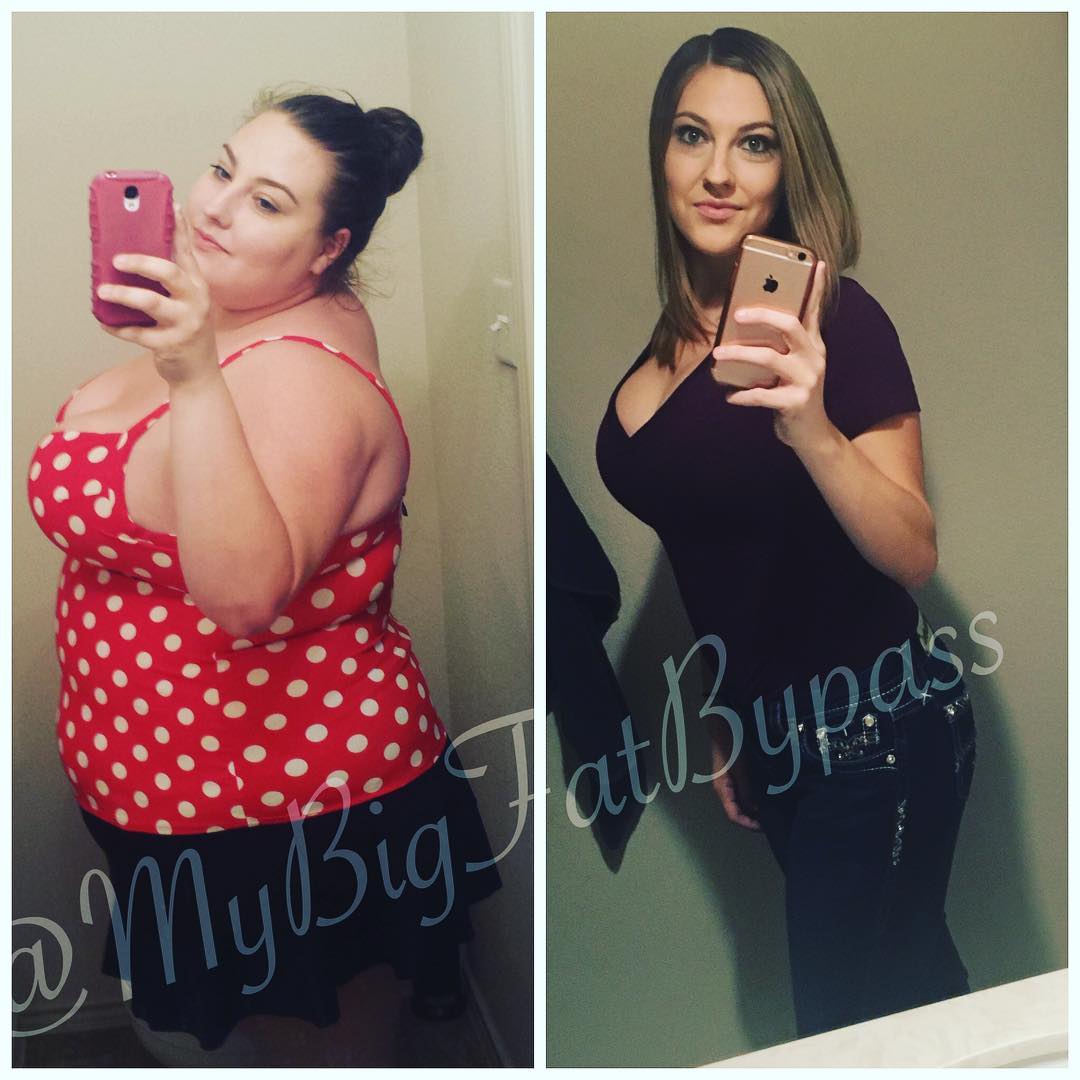 "In just under two years I had lost 196 pounds but even though I had worked really hard to lose the weight I wasn't seeing the benefits, my excess skin was painful and caused rashes and I had to buy jeans two sizes too big to hide it."
Lyndsey then went under the knife to get a tummy tuck in February to remove the 10 pounds of excess skin from her stomach. Then 4 weeks later, she had a breast augmentation enhancing her A cup to a perky double-D.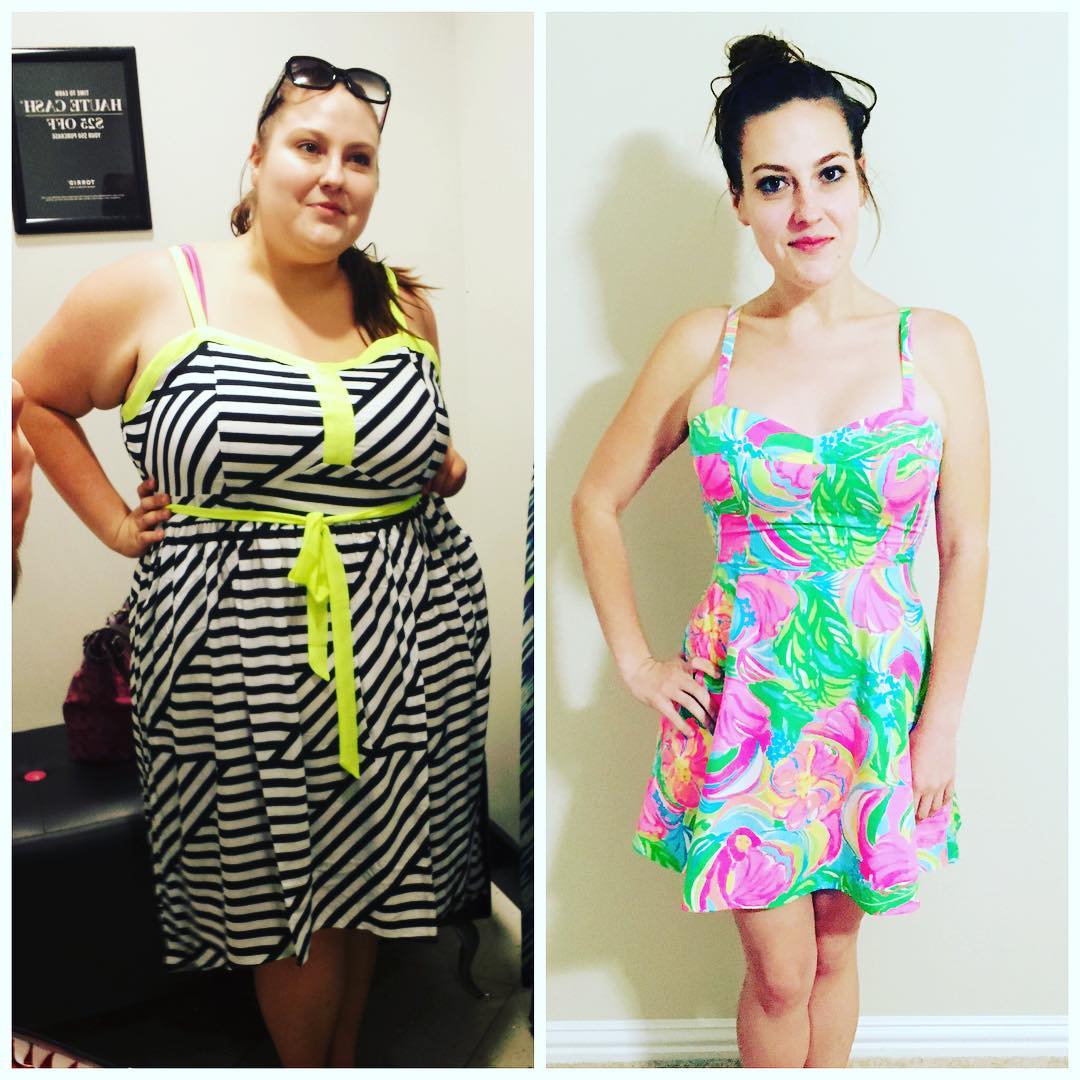 "I am so proud of the transformation I have made and I now feel like I am living the life I always dreamed of. I can now wear a bikini and not have to feel like I need to make an excuse about how I look, or the reason for my excess skin, I can finally look in the mirror and see a beautiful woman staring back."
Lyndsey finally has the body that she always wanted when she was 332 pounds and motivates others through her blog and Instagram, showing people that no matter how far away they think they are, your dreams are always possible.