Interview With Anna Sward: Proteinpow.com Creator And Bodybuilding.com Feature Columnist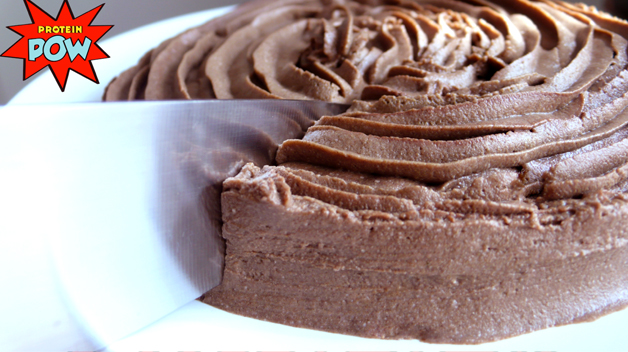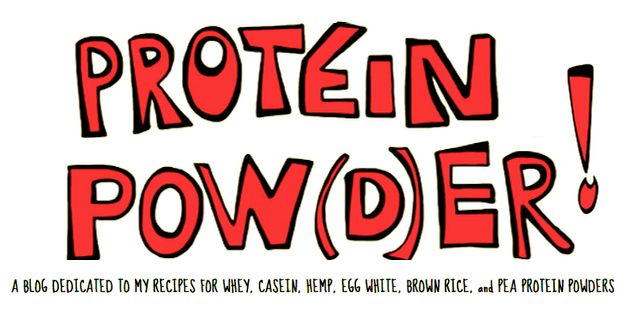 How Did You Get Started Cooking With Protein?
Back when I started my undergrad degree and fell in love with the gym! I would buy these tubs of whey protein powder that had this ferocious-looking ripped man shown on the front. What's this young skinny girl of 18 doing with this man-food? The little old lady from the local health food shop would find me most curious! But she got used to it after a while ☺. I'd add whey to my porridge and make puddings with it. In addition to being great for upping my protein intake, I felt protein powder added a nice depth of flavour to foods so I kept on buying and enjoying it in my food!

When And Why Did You Create Your Blog, ProteinPow?
January of 2011, the 21st of January to be precise. I started the blog because I wanted a creative outlet – a diversion, shall we say – from my PhD thesis. There's only so much time and energy one can spend immersed in books and cultural theory!

What Has The Response Been Like For Your Protein Cooking?
The response has been tremendous! While there are still a lot of stereotypes accompanying the use of protein powders (steoretypes mobilized by people who see powders marketing-hyped overly-artificial pseudo food), most people I would say have really benefited from seeing their protein in a different light – from thinking beyond the shake. People on diets – whether they be bodybuilder, athletes, or simply people wanting to shed a few points – have really embraced the philosophy behind protein powder cooking come to realize that you don't HAVE to eat bland food to meet your goals, you can have your cake and eat it too.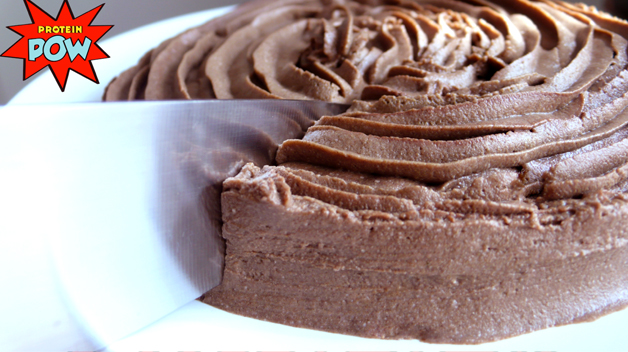 Chocolate Peanut Butter Protein Cake Recipe

Where You Always A Good Cook?
Haha. Well… I like to think so! I've always been an inventive cook, that's for sure, and I've always loved food and cooking. Mediocre bland food depresses me and good food, good healthy food? Well, it makes me so excited! That's why I cook and give it so much TLC.

What Kitchen Essentials Would You Recommend?
Besides a good-quality non-stick pan, silicone bakeware! I love silicone bakeware. A good set of silicone muffin cases and a silicone cake pan go such a long way. Also, a good handheld blender/whisker! You can do pretty much anything with that.

What Essential Ingredients Would You Recommend Keeping Around?
For starters there are eggs and sweet potatoes. The sky's the limit to what you can do with just those two ingredients! Then there's coconut flour, quinoa flakes, buckwheat flour, coconut milk, and a whole lot of herbs and spices! I, for example, am never without the following: dried basil, dried parsley, paprika, cumin, cayenne pepper, turmeric, and red chilli powder. My life also revolves heavily around cinnamon and I'm a big fan of allspice, nutmeg, and cardamom. Those are the basics really.

Which Protein Do You Think Is Best For Cooking With?
They're all fantastic; you just have to know how to cook them best and boom! They're yours for the taking 😉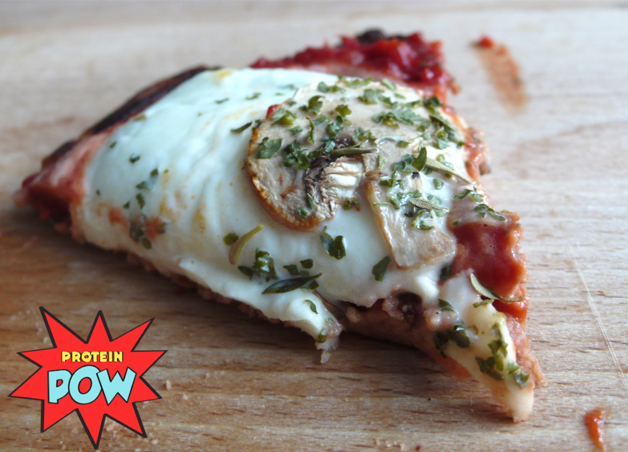 Buffalo Mozzarella Protein Pizza Recipe

Can All Proteins Be Used For Cooking?
Sure thing.

What All Types Of Protein Do You Use For Cooking?
Whey, Brown Rice, Pea, Casein, Egg White, and Hemp! I'm also delving into Oat protein powder now and have tried playing also with Beef protein powder and Brazil nut protein powder!

Favorite Dessert Created?
There's a lot actually… My Protein Baked Alaska was superb! And mmm My Dark Chocolate Protein Eclairs, AAA!!! And then there's My Double Chocolate and Peanut Butter Protein Cake, ahhh…. How I love chocolate 😀



Protein Baked Alaska Recipe

Favourite Savoury Meal Created?
My Brazilian Elvis and The Anna Burger.

Any Disasters When Making A New Recipe?
Sure; sometimes things become too dry or collapse or fall apart or I get to excited and drop everything on the floor (one of the dangers of post-workout cooking – if your arms are shaky, so is your baking tray).

What Recipe Would You Give Someone Who's Looking To Start Cooking With Protein?
I'd point them towards my Protein Fluff page!

For More Of Anna Sward & Protein Pow Please Visit: