Sophie Guidolin – This Sculpted Australian Fitness Model & Mother Of Two Talks With T&T!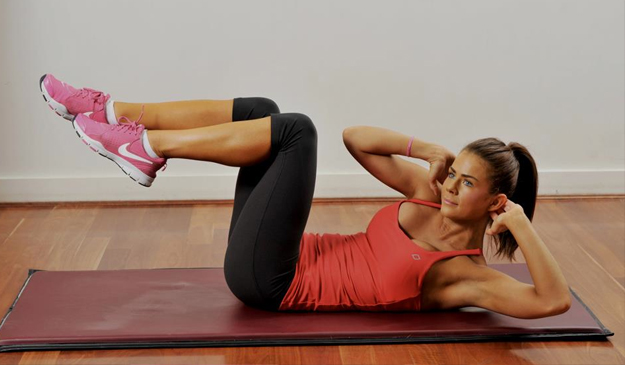 How Did You Get Started In Health And Fitness?
My family have always led an active lifestyle whether it be surfing, bike riding, wind surfing, snowboarding etc So I was blessed to be raised into an active lifestyle where not only fitness but health were massive factors in life. My parents are health freaks and I was raised on an organic, sugar free diet (which at the time wasn't appealing at the time, although looking back I'm thankful!)
I have 2 children so they obviously keep me very active, from the moment they were born they both loved being in the pram for walks. If I was ever stressed or needed a break I would go for a run with the pram– It was 'my' time! Eventually I signed up to a gym and started weight training, ever since I have never looked back!

What Is Your Best Accomplishment So Far? Proudest Moment?
Obviously my children, they are a direct reflection of me. I'm proud of who they are and how I am raising them and my six pack!! Hahaha


What Workout Routine Has Worked Best For You?
My training has to fit in with my life; obviously I am super busy with 2 kids. I have to train in between kindy drop offs, work, crèche hours etc
I do my weight training in the mornings; I wake up early so I can train before work. I do my cardio at night along the beachfront with my boys in their pram!
I have 3 days a week that I train for longer and harder and use those days to do the muscle groups that take me longer – legs, back, shoulders. I train abs 3 days a week. Cardio to me is usually spent with my children – bike riding, swimming, walking etc
Every week is different for me, but I listen to my body closely and if I'm exhausted, I will have a rest day. A usual week to me is 4 days weight training, 2 rest days, 1 high intensity cardio! 🙂

Top 3 Favourite Exercises And Why?
Lunges – because they work!!
Chin Ups – because I am trying to beat my personal bests every week; Which is a great way of tracking my progress and strength!
Cable Wood Chops – I'm trying to build my 'V' at the moment! (obliques)

Favourite Form Of Cardio?
Beach walks with my boys! Especially on these beautiful balmy nights! I love adventure sports, so anything thats a bit different- rock climbing, hiking, bike riding, horse riding- i grew up on a farm so i am a tomboy at heart!


What Is Your Diet Like?
My diet is really simple at the moment because I am so busy, I also have to cater for my children as well so I am either preparing 2 different meals or coordinating what they like into my diet!

Sophie Guidolin's Diet Plan:

Oats (with chia seeds, sultanas & LSA) & Protein Shake Or Poached Eggs With Spinach

Turkey Breast & Boiled Eggs

Chicken Salad With Rice

Yogurt, With Fresh Fruit

Tuna

Omlette With Fresh Fish – Salmon, Tuna Steak or Whiting!

Protein Shake
I'm always eating, I try to stick to the rule of 'everything in moderation'.

Any Staple/Classic Healthy Meals That You Always Eat? What Is Your Favourite Cheat Meal?
Grilled Chicken With Avocado & Mango! Also Moroccan Spiced Quinoa With Chicken & Veggies.
Favourite Cheat Meals – Lamb Souvlakia, Butter Chicken or my all-time favourite – Tiramisu!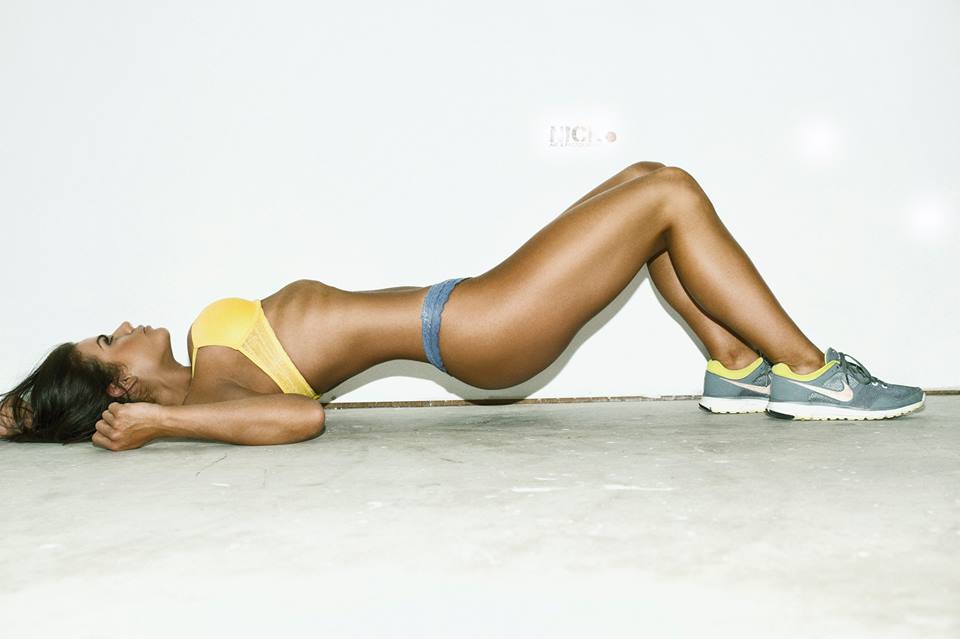 What Supplements Do You Use?
I use and love isomorph protein. It tastes incredible, is so easy to mix with water and is fantastic to cook with too!
For a fast burner, i use dfine8. it comes in so many different flavours and is soooo yummy!

What Are Your Tips For Success?
Organisation. Today's preparation determines tomorrows success!

Best Advice You Have Ever Been Given?
Always stay true to yourself, your morals and beliefs, do what YOU want to do. At the end of the day as long as you are happy with who you are then you should be proud!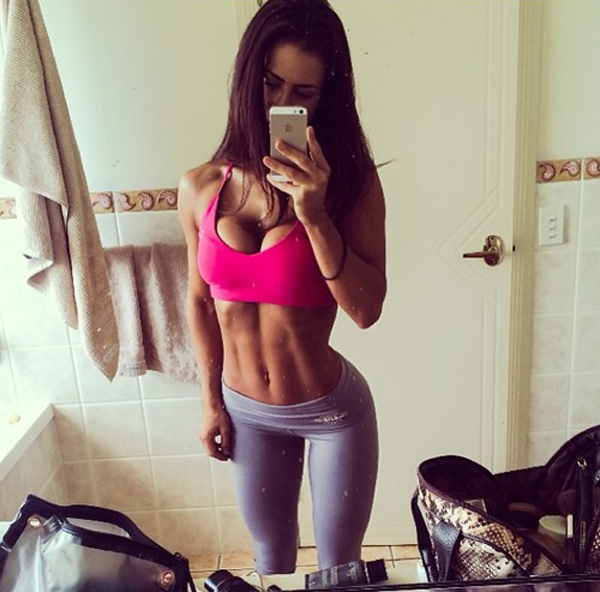 Did You Make Any Mistakes When You First Started Out?
Of course! Mistakes are all part of the learning process! I dont think that anyone can say they havent made mistakes, but its how you learn from them which determines who you are.
My biggest training mistake was probably trying to lift too heavy and not focusing on my technique. My trainer helped me to realise the importance of technique over weight. Also the importance of routine and organisation, i think you mentally need to know your training program ahead of time to give 100% focus.

Your Best Tips To Getting Into Contest Shape/Losing Those Last Few Pounds?
Remember your personal goals. Stay Focused!

What's Your Gym Playlist Like? Favourite Song To Play While Running?
Haha Not your usual gym music! It usually consists of Usher, Neyo and a lot of soppy RnB! I also listen to a lot of vocal trance, Inna, Above&Beyond etc But I have recently started listening to more 50 cent, Eminem etc whilst training. I love songs that have a meaning to me, so make the song more emotionally charged!
Where Does Your Motivation Come From?
Within! I believe that no matter what it is, if you want something bad enough, you WILL get it. Hard work is ALWAYS rewarded!

Favourite Fitness Models?
She isn't a fitness model, but Larissa Reis. She has an awesome attitude and charisma about her.

Favourite Quotes?
"Love all, trust few, do wrong to none."
"Do not dwell in the past, do not dream of the future, concentrate the mind on the present." ♥
"We can never obtain peace in the outer world until we make peace with ourselves."
"Live and love for today." ♥
"If you want to succeed as much as you want to breathe, you will have success."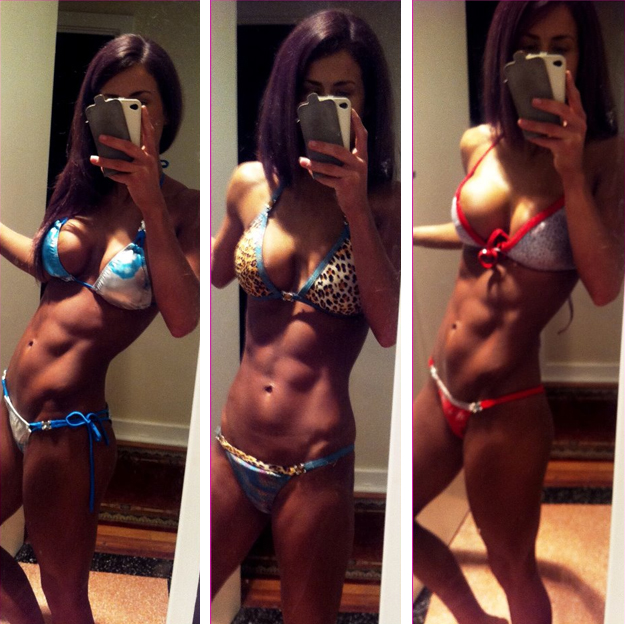 Tell Us More About Yourself
I was in a really bad car accident when I was younger, so I still suffer with the injuries from that. It does have huge implications on my training, but my trainer knows my body and we work around it. I also go to the chiropractor weekly.
I have had 2 children, each pregnancy I put on 28kgs. Whilst I was pregnant I didn't even consider the effects on my body, my only concern was creating a healthy child. I believe breastfeeding helped immensely with regaining my figure and getting back into shape.
I have a busy, busy life, but I never lose sight of my priorities and what is important to me. Everything in moderation! I am so blessed and thankful for my children, I believe they help you to see things from a simplistic view that as adults we so often forget how to do. They keep me grounded, in routine and because of them I am so much more organised in every aspect of my life – I have to be! People always ask me how I manage to fit it all in – but I honestly believe its organisation. I have our clothes ready for the next day the night before, lunches packed and we are in such a structured routine that it works for us.
Listening to your body is essential in any aspect of your life, from foods you are craving, to stress levels, sleep patterns etc Health is something you can't put a price on, so for me it has to come first 🙂

For More Of Fitness Model Sophie Guidolin Please Check Out Her:
Sophie's Facebook
Sophie's Sponsors: APS / Flush Fitness