The 8 Simple Tips That Helped Haley Smith Lose 110 Pounds For Her Wedding!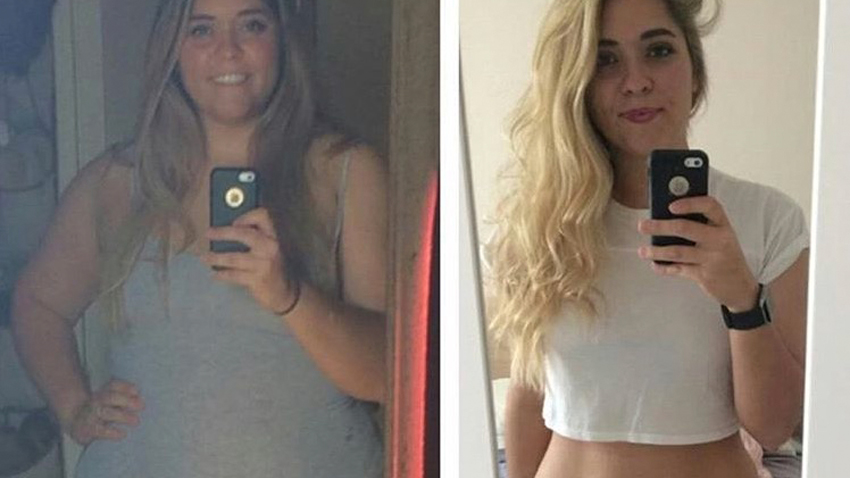 Haley Smith hadn't always struggled with her weight, but after quitting the sports she used to play growing up, her high calorie diet soon caught up with her. The diet that used to fuel her running, was now adding unwanted pounds to her body.
Haley eventually tipped the scales at almost 280 pounds. It wasn't until she saw her engagement photos that she realised she wanted to make a change and didn't want to look and feel that way on the happiest day of her life.
She overturned her lifestyle and completely changed her body with the help of these 8 simple tips, losing an incredible 110 pounds and looked amazing on her big day. Find out how she did it below!
Follow Haley On Her Social Media Here:
Haley J Smith Instagram: @haley_j_smith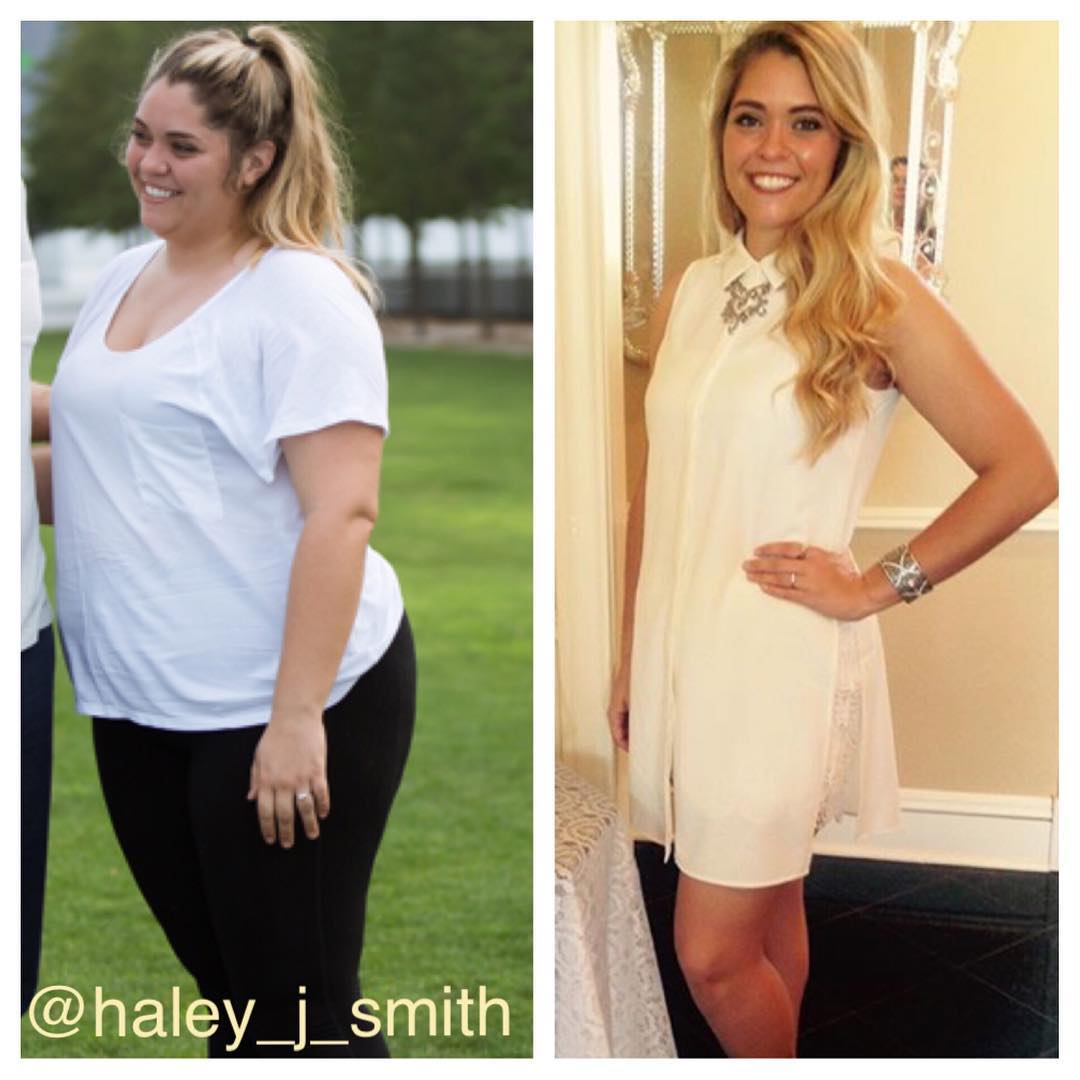 The 8 simple tips and changes that Haley made to her lifestyle to lose over 110 pounds.
1. Set Small, Realistic Goals
"The best advice I could give to other women is just to start small and take it slow. Hard and fast diets or workout routines are too difficult to stick to for any extended period of time. Because this is a lifestyle change rather than a quick fix, you have to be able to make those small, habit-breaking changes little by little. Take it one day at a time. Making small but realistic changes will make not only starting, but getting through the first couple of dry spells easier."
Haley's first two goals were to eat out less than twice a week (down from 4/5) and to stop eating meals after 8pm.
2. Slowly Ramp Up Your Exercise
Like the first tip, don't burn yourself out by doing 2 hours of cardio a day. Start small. Start with an app that you use to build up your fitness. Learn to love workout out and feeling fit.
"When I first started working out, I used a Couch to 5K app as a tool to get myself jogging a few times a week. Over time, jogging led to more running and eventually, after three months, I started incorporating at-home workouts with my husband. We've done Insanity, P90X3, and the 21-Day Fix workouts. Then, about six months after our engagement, we both got gym memberships. Again, I started slow at the gym, working out a few times a week."
"But before I knew it, I was in the gym at 5:30 in the morning six times a week and throwing cardio sessions in some afternoons. By summer 2016, my husband and I were regulars and began really enjoying our mornings there. To this day, I have dedicated lifting workouts by body group for each day of the week, and I try to get in some form of cardio—elliptical, running, biking, about every other day."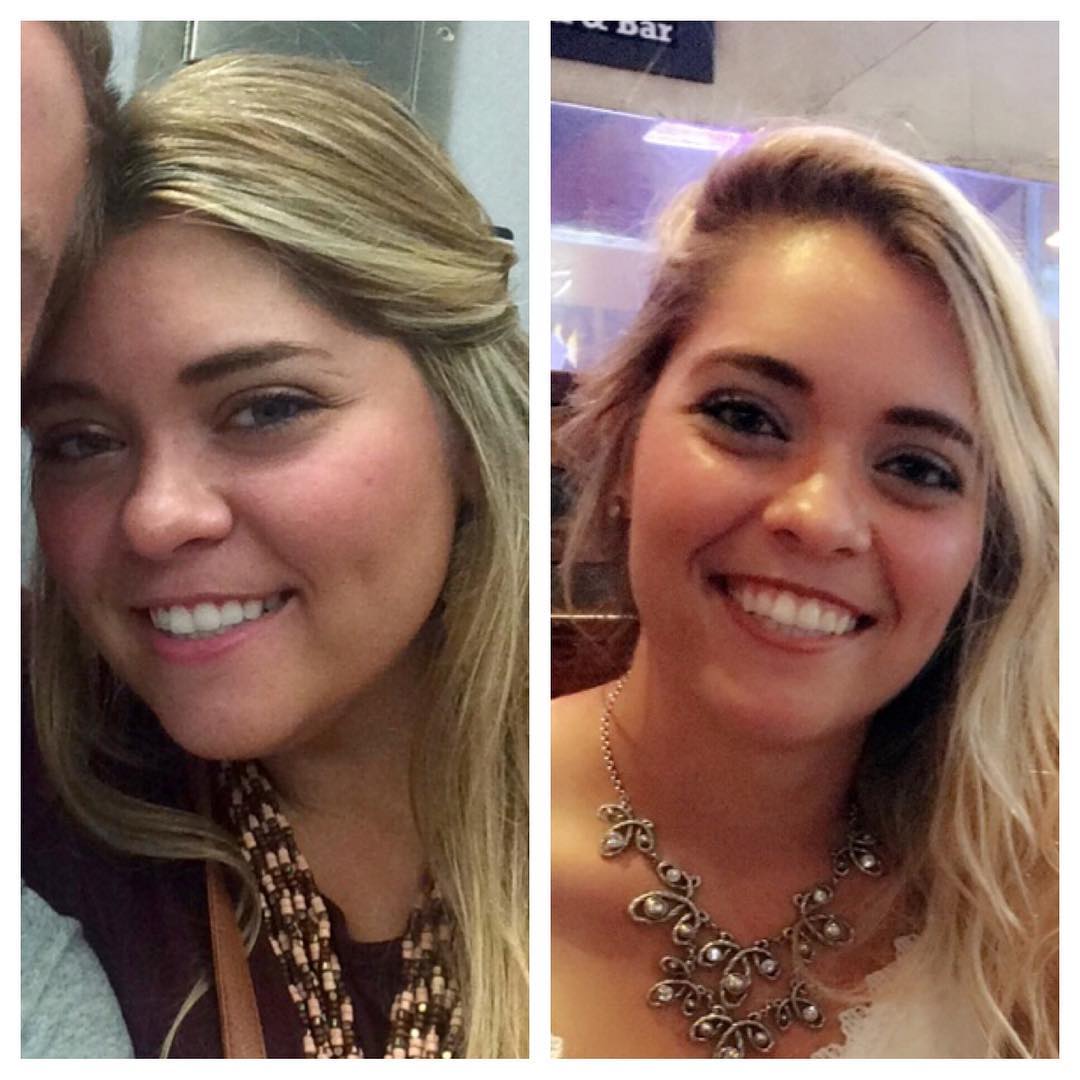 3. Focus On Home Cooking
Haley has now limited the amount of times she eats out a month, preferring to make healthier, home cooked meals with her husband.
"My now husband and I started cooking at home a lot more. At first, we used Blue Apron a few times a week to help teach us about new foods and how to make healthy dinner recipes. After a few weeks of that, I got to where I was actually having vegetables a few times a week, along with fruits, whole grains, healthy fats, and tons of protein."
4. Fill Up With Protein
"I try to stick to balancing my food groups, eating out as little as I can, and just making conscious, healthy choices about what I eat. A typical day for me starts with a protein shake for breakfast, grilled chicken with kale for lunch, and something similar for dinner, like a pork chop with broccoli."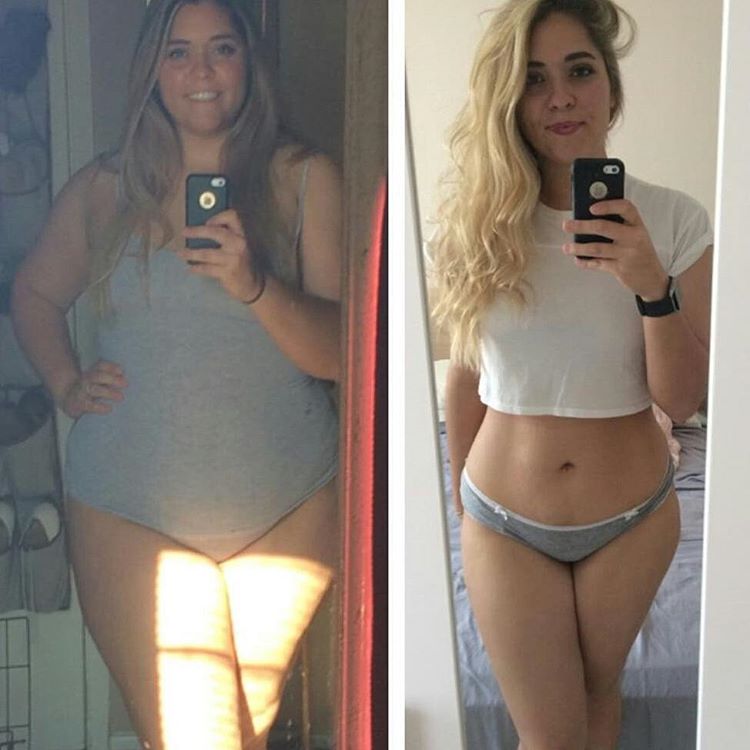 Sample Diet
Breakfast: Protein shake, "because it's quick and easy, but also provides a good amount of protein for strength workouts."
Lunch: Chicken or pork with some greens or a vegetable side like green beans.
Dinner: Fish with a side of avocado — typically something lighter than lunch.
Snacks: Beef jerky or mixed nuts.
5. Don't Keep Tempting Snacks At Home
"Being an emotional eater, whether happy, sad or bored, I always had snacks around at the ready. I definitely have cut back on sweets and snack foods in general."
6. Find Something That Motivates You During Tough Moments
As well as a good support system through her friends, family and social media, it's important to remain accountable to yourself and your goals. Using checklists and goals helped Haley stay motivated during her weight loss, as well as documenting her journey on Instagram.
"My Instagram followers have been especially motivating for me. It feels like they're on this journey with me. I'm currently finishing up a project I call my "Year of Runs" where I ran one 5K every month. I even decided to cap it off by hosting my own virtual 5K with them!"
"There were so many times I wanted to call the challenge off, but I knew letting them down would cause me to let myself down. My followers are so supportive and encouraging, and that community really helps keep my healthy lifestyle at the front of my mind every day."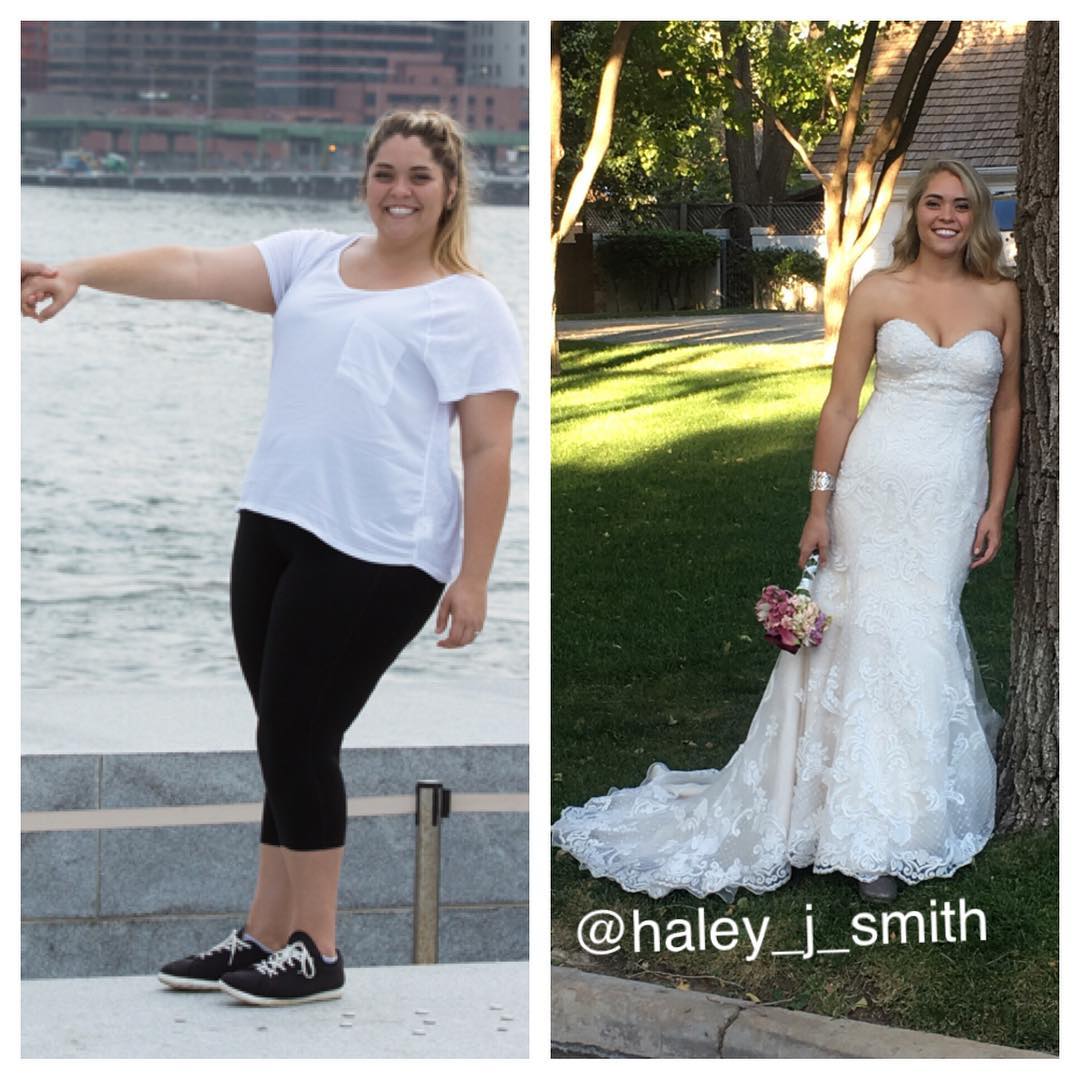 7. Don't Worry About The Loose Skin
It's a part of weight loss and not something that should hold you back. Surgery is always an option if the loose skin becomes a serious issue.
8. Focus On All The Health Benefits To Come
"I feel better and more capable than I maybe ever have. I'm able to say 'yes' to anything that comes my way. It's such a joy to not feel so held back. I am still getting used to it and I've still got a ways to go, but it's a world of difference from a year and a half ago."