No matter how hard you work out or how smart you are about your diet, there may be an area that could use improvement. From losing weight and building lean muscle mass to recharging energy – Supplements can give you that extra edge to burn fat and accelerate strength faster.
We have been receiving a lot of questions from our female readers about the best fitness and health weight loss supplements on the market. Women represent a majority on our website so we decided to do some research to recommend what we believe would be an amazing supplement brand for them. It was not an easy decision but it ended up being WOMEN'S BEST supplements, which we will be reviewing below.
You can also check out WOMEN'S BEST online and see for yourself on all their popular social media. With over 1.1 million followers on their Instagram, 120,000 fans on their Facebook page and, 100,000 fans on their Pinterest page.
Instagram: https://www.instagram.com/womensbest/
Facebook: https://www.facebook.com/womensbest
Pinterest: https://uk.pinterest.com/womensbestcom/
WOMEN'S BEST
This is one of the fastest growing fitness and health companies worldwide and is a leading supplement supplier for women. All of their products are quality produced, nicely designed and are optimized for everything the female body needs.
Manufactured in Germany, WOMEN'S BEST goods are produced with highest quality standards, being inspected and improved regularly. As their Austrian headquarter is situated next to Germany, they decided to produce their supplements in their neighboring country, known for its high health standards.
The concept of WOMEN'S BEST is to "motivate all the women worldwide to be the best version of themselves, to reach their fitness goals and stay healthy."

Jelly Devote's Incredible Transformation Story
Fortunately, we had the chance to talk with one of the girls who used WOMEN'S BEST products to reach their fitness and weight loss goals. Her name is Jelly Devote and she is a Swedish beauty who decided to use WOMEN'S BEST products to reach her fitness goals.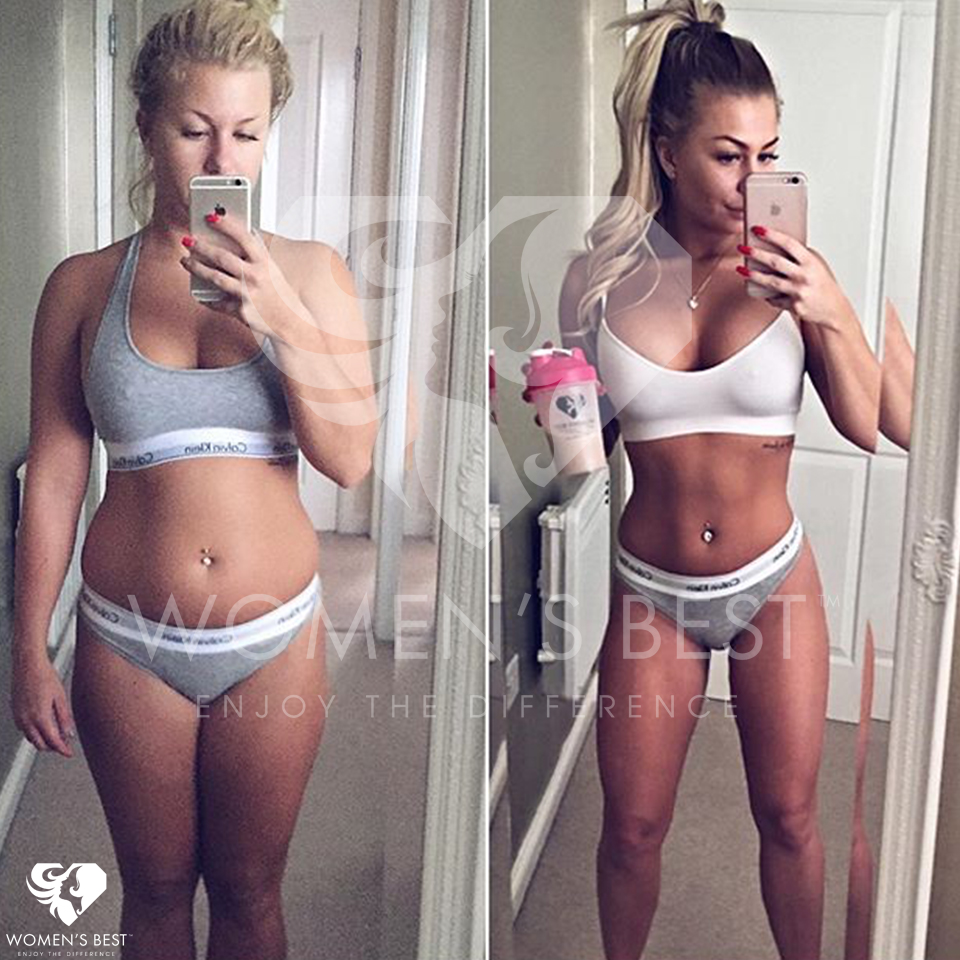 Hi Jelly, Can You Let Us Know How And Why You Started Using WOMEN'S BEST Supplements?
Hi! So I've done a weightless journey on over 20kgs a few years ago and the hardest part has always been to be consistent. I've had my ups and downs but a few months ago I had a back injury that made it impossible for me to workout (I wasn't allowed and couldn't move) and I was stuck on the sofa for about over a month. When I couldn't workout I lost my motivation and started eating a lot of bad food.
When I finally got the clear it was okay to workout I've let myself go and gained a lot. I felt awful. My weight was at 61kg, and that's the highest I've been since I lost all weight. The I felt I needed some help, and that's where women's best came in the picture. I started replacing 1-3 meals a day and found my passion for working out again when I started seeing so quick results. And I couldn't be happier when I'm now 6.5kgs lighter.

And Which WOMEN'S BEST Products Have You Been Using?
I use the slim body shake the most, but also some fat burner pills and sometimes also the protein powder! I've tried all the flavors, but cookies and cream is an all-time favorite!

What Do You Like The Most About The Products?
The best thing about the product is that I feel full for a long time and also it doesn't make me feel bloated which a lot of other supplement does, since women best is vegetarian and lactose free it helps me avoid the balloon belly. And the taste of course is very important, and as I said, cookies and cream tastes like candy!!
How Do You Use Them?
I replace today 2 meals each day most of the time, and have 4 normal meals and also a protein shake after my workouts!

Do You Have Other Advice For Girls Who Want To Lose Weight?
Make sure that you know what you put in your belly. Your diet is 70% of your results and if you don't provide your body with the right nutrition you're never gonna get any results. That's why I use women best quality products, to make sure i get the help I need to get my results. On top of having the right help from supplements you need to eat clean on top that and of course stay active to achieve your goals. Something I can mention which a lot of people don't think about, DRINK WATER! Sounds so simple, but makes such a big difference. Stops you from over eating, cleanses your body and make your body fresher and cleaner in total!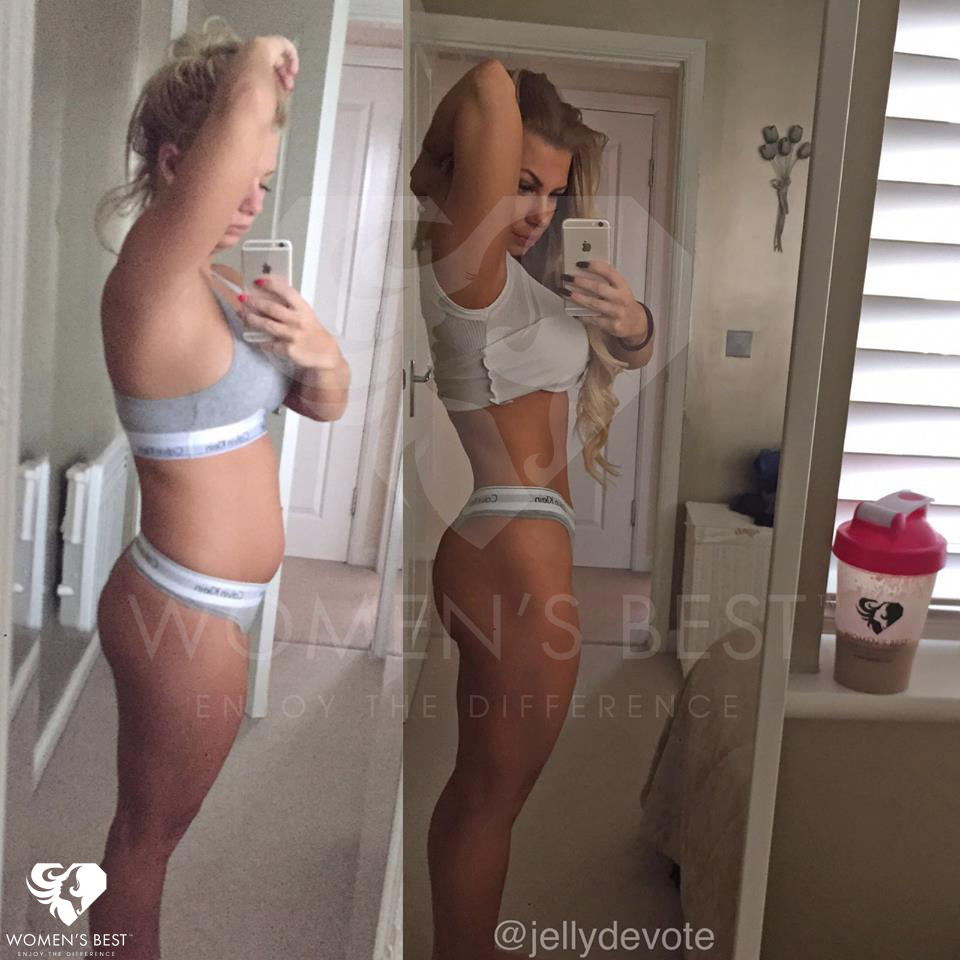 For More Of Jelly Devote Check Out Of Her:
Instagram: www.instagram.com/jellydevote
Website: http://jelly.devote.se
Facebook: https://www.facebook.com/Jelly-Devote

WOMEN'S BEST products:
WOMEN'S BEST has a various list of products for different fitness and health goals. You can find all WOMEN'S BEST products, ingredients, nutrition facts and how to use on their official website: www.womensbest.com