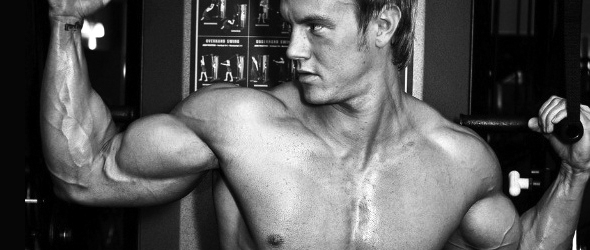 After several weeks of OK workouts, due to traveling back and forth from the mountain for filming and snowboarding, I finally broke through and had a great arm workout.
Maybe it was because I had the camera there or maybe because I had a couple of days off from lifting, but either way I felt as though I was able to go heavy and felt good doing it.
Below is the first of 5 videos that I filmed showing each of the exercises. (I'll upload the rest as soon as I have edited them.

OLYMPIC BAR CURLS
SEATED DUMBBELL CURLS
CLOSE GRIP EZ BAR CURLS
TRICEP PULLDOWNS
SKULL CRUSHERS
AUTHOR: ROB RICHES
CHECK OUT MORE AT: ROBRICHESFITNESS